Canada can be an incredible experience for families to enjoy. The childcare options, facilities and atmosphere in each Canadian ski resort are well suited for a family ski holiday. Whether you're travelling with young children or teenagers, there's something for everyone. Our ski experts have created an expert guide to the best ski resorts in Canada for families.
Whistler
Whistler is on many people's bucket lists to visit. It is also one of the best ski resorts in Canada for families. The wide range of accommodation and childcare services is a massive draw for families to visit. You can ski an impressive 200km of slopes with a full lift pass and there are plenty of off-piste opportunities if you're feeling adventurous. There are great ski schools with top-class ski instructors available to book if you or your children need tuition.
In the village, there's a great variety of restaurants to enjoy for different tastes. We recommend Araxi because of its fantastic seafood and Pacific Rim dishes. It also serves incredible Italian cuisine too. There is plenty of art, music and culture to soak in during your stay. Off the slopes, you can go ice skating, hiking, snowmobiling or even bobsleighing at the incredible Whistler Sliding Centre.
Stay At:
Pan Pacific Village Centre is one of the finest condominium hotels in town in Whistler.
Whistler ski holidays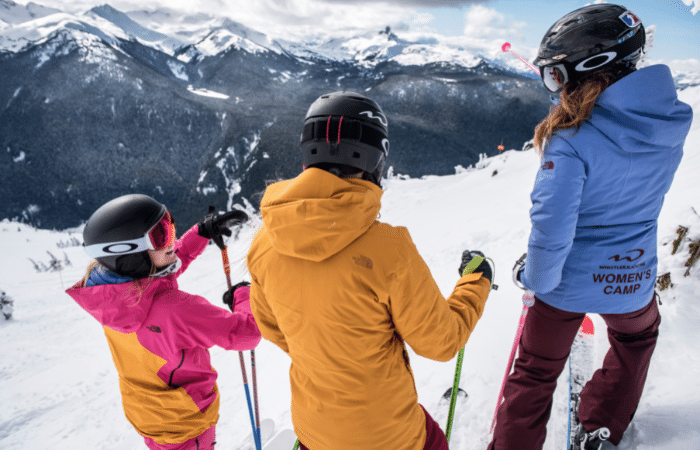 Panorama
The stunning ski resort of Panorama is a great destination for a family ski holiday. Its virtually car-free village combined with the childcare and ski school options makes it very appealing for families. Panorama is a purposely designed ski village which means wherever you choose to stay you're only ever five minutes away from the nearest slopes.
Its main reputation is its incredible powder snow record and off-piste terrain but its laid back atmosphere is ideal for family skiing too. You can explore 100km of slopes and the ski schools are excellent. The views are truly stunning and the guaranteed snow makes you feel like you're in a winter wonderland. There's a great restaurant scene from formal dining to hassle-free takeaways, depending on different tastes and needs.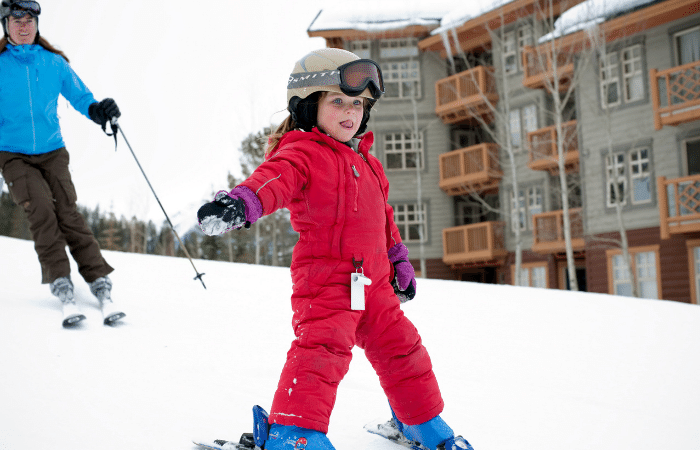 Lake Louise
Located in the heart of the Banff ski area, Lake Louise is one of the most beautiful ski resorts in the world. Surrounded by Banff National Park and incredible mountain views, Lake Louise is a piece of paradise. It is also one of the best ski resorts in Canada for families. Whether it's the top class Lake Louise Snow School or the many daycare services on offer, Lake Louise is set up for a great family ski holiday.
The skiing itself is fantastic with diverse terrain for all abilities of skiers. There is 100km of slopes to enjoy and great off-piste terrain too. If you want to try something different there's also 80km of cross-country tracks to try too. Families will enjoy eating out at the Outpost Pub and the Lake Louise Village Grill, both have great children's menus and a relaxed atmosphere. In addition, there is a great choice of accommodation options to suit your family's needs.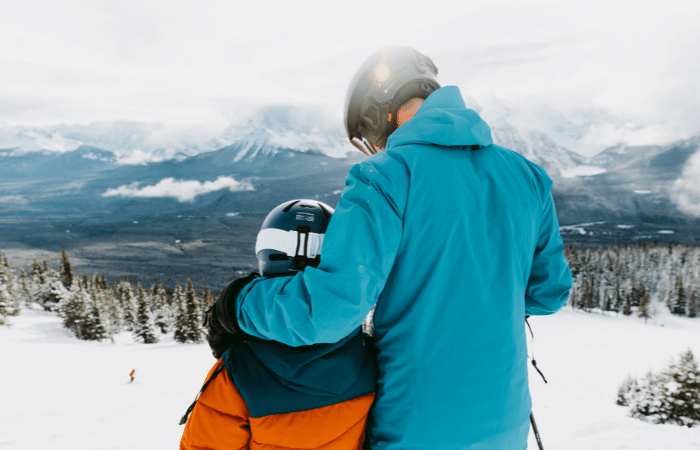 Jasper
Jasper is one of the most northern resorts in Canada, but it's worth the travel for its breathtaking scenery and superb skiing. It's also a fantastic destination for family skiers. The atmosphere is relaxed and friendly and there is a great ski school and childcare options. In addition, you can book brilliant accommodation with top-class facilities.
There is 100km of slopes to enjoy in the ski area. The terrain is suitable for different levels of skier. Whether you're a beginner or advanced skier, you're in for a treat. Off the slopes, there's plenty to do. The Jasper Fitness and Aquatic Centre has a gym, swimming pool, waterslide and hot tub to enjoy. Whether you head to the local museums or enjoy a bit of ice skating, there are a lot of activities to enjoy.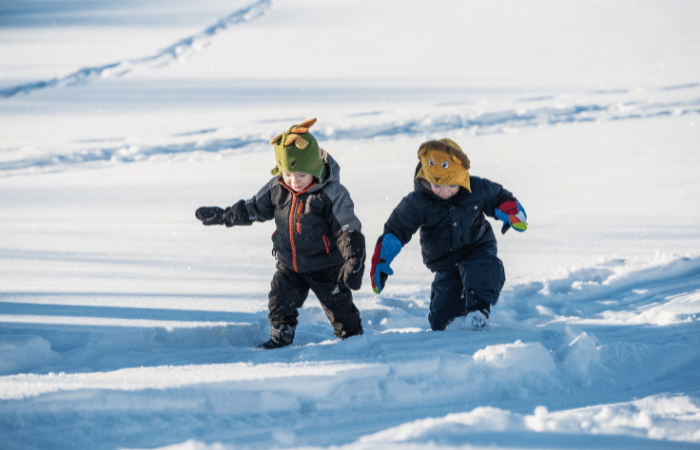 Fernie
Fernie's main reputation is its excellent powder snow record. Skiers from around the world visit to enjoy the off-piste opportunities on offer. Despite this, Fernie is fantastic for a family ski holiday. There are uncrowded slopes that are perfect for different levels of skier. In total there is 142km of skiing to enjoy, in addition to the off-piste opportunities. Much of the accommodation is ski-in ski-out too, making it easier for families to access the slopes.
The Winter Sports School offers a range of lessons for adults and children. In addition, the Resort Childcare Centre has a brilliant daycare for kids 18 months to 5 years. If you're looking for something to eat in town there's a wide selection of cuisine to choose from, with Indian to Italian restaurants on offer. For the best burger in town though, we recommend the Brick House restaurant.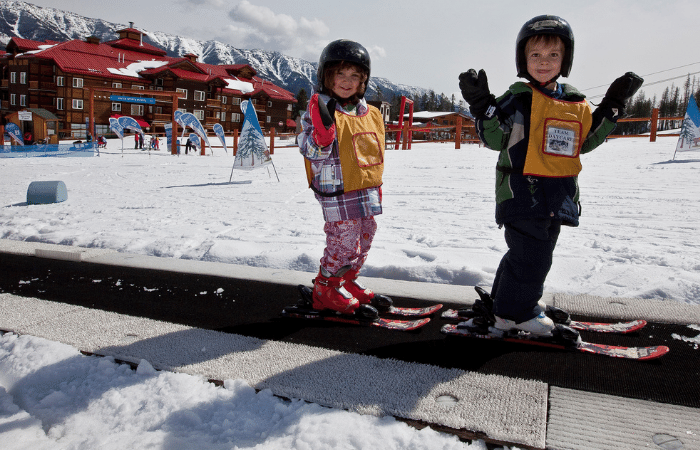 Revelstoke
Considered a hidden gem, Revelstoke is one of the best ski resorts in Canada for families. The town has a traditional North American alpine charm mixed with modern accommodation options. There are also incredible views of the Columbia River and the iconic Rockies. Its skiing reputation is mostly known for its fantastic off-piste and powder, however, there are some great pistes to enjoy. It's a relatively little ski resort with 55km of slopes but that's ideal for kids not to feel too overwhelmed.
The Revelstoke Snow School has some of the best ski instructors in the country and has both adult and children's programmes. In addition, the Revelstoke Mountain Child Care offers a daycare service for 18 months to 6-year-old children. There are plenty of restaurants to visit for different tastes. Kawakubo serves delicious sushi if you're looking for something different. The Aquatic Centre is a great place for families too with multiple pools, hot tubs and saunas.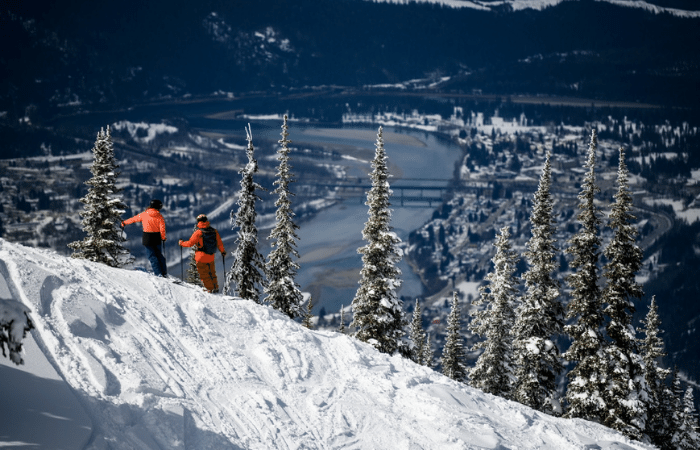 SilverStar
SilverStar is a great choice for a family ski holiday. There is 115km of slopes to enjoy with a variety of levels of pistes. The snow record is impressive too so you're guaranteed a good base of snow throughout the season. SilverStar offers an excellent 'Just For Kids' ski school service, with groups or private lessons available.
The town itself has a relaxed atmosphere with only a handful of bars and restaurants to enjoy off the mountain. The village is pedestrian-only and there's a wide variety of accommodation with ski-in ski-out options. All of this makes it easier for families to get around the ski resort and access the slopes. The main bars and restaurants are within each hotel in the area. The brightly decorated buildings are distinctive and give the place a unique character.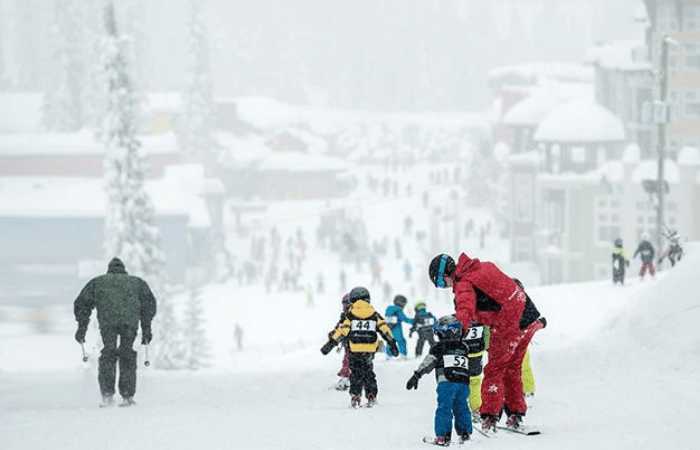 Sun Peaks
If you want luxury accommodation options, Sun Peaks is the place to go. It is also one of the best ski resorts in Canada for families. A lot of the properties in the area benefit from ski-in ski-out access, which is ideal for children to access the slopes easily. You can access 135km of pistes with a full lift pass and there's something for everyone on the mountain. There are excellent childcare options with private or group ski lessons and day care available.
The village itself has a relaxed atmosphere and the locals are very welcoming. There are numerous restaurants available in the town ranging from fine-dining to family-friendly places. You can also go snow biking or head on dog-sledding tours around the surrounding area. If you want a bit of retail therapy there are great shops and cafes in the town too.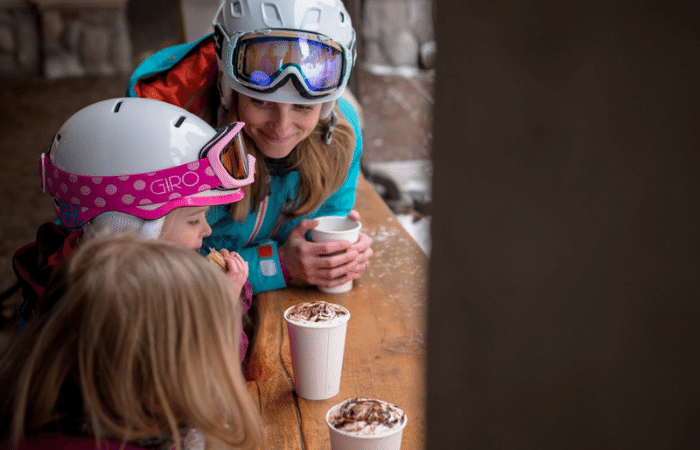 To find out more about the best ski resorts in Canada for families, please call our ski experts on 0207 471 7700.