Best Skiing in Norway
Innovative architecture, UNESCO fjords and reliable snow cover, here we share with you the best places to ski in Norway. Combine the culture of Oslo and Bergen with unparalleled skiing and memorable experiences in Norway. If you're fortunate, you may even witness the aurora borealis dancing across the night's sky. We take a look at four of the best ski resorts in Norway.
Best Time To Ski In Norway
The best time to ski in Norway is early in the European season in December or January. This is when the temperatures are at -7c which means the snow will be firm and will hold out throughout the day. There's also a chance to ski under floodlights because the daylight is shorter with only 5-7 hours of sunlight.
Myrkdalen
Inspired by an average snowfall of five metres, Myrkdalen opened in 2003. Just two hours from Bergen, this little-known ski resort has quick chairlifts, uncrowded beginners' runs and superb off-piste. Following a busy day, evenings can be filled with sledging, sleigh rides, indoor skydiving and maybe even the northern lights. Combine skiing with a fjord experience and wind along the scenic Flåm railway to Sognefjord. Cruise past snow-covered mountains, inlets and rural villages to Nærøyfjord.
Stay At:
Myrkdalen Hotel has a fantastic ski-in ski-out location, perfect for maximising time on the slopes.
Myrkdalen ski holidays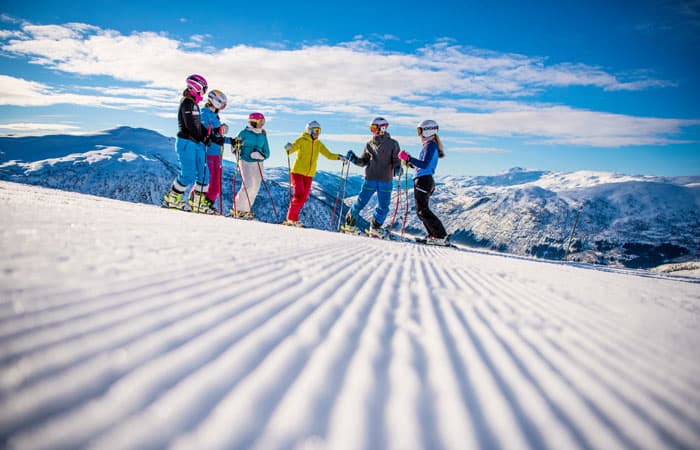 On the slopes in Myrkdalen © Sverre F. Hjrnevik
Trysil
The biggest ski resort in Norway, Trysil has two main villages, Høyfjellssenter and Turistsenter. The wide, open runs have forests either side, and floodlights make it possible to ski at night. Family-orientated, they have created a piste map for children, which includes a section in the snow park. There's also plenty to challenge more advanced skiers in the Høgegga area. Trysil is less then 3 hours from Oslo airport making this is a good choice if you are looking for skiing near Oslo. Try the largest ski resort in Norway this winter.
Trysil is the largest ski resort in Norway because it has 71km of pistes with 36 lifts linking each run together, making it easy to get around the mountain. In addition to being the largest ski resort in Norway, Trysil is also the oldest ski resort in the country. Steeped in ski history the resort has continued to be a popular spot for tourists and locals. You can also take on 100km of cross country tracks if you fancy one of the biggest winter workouts of your life.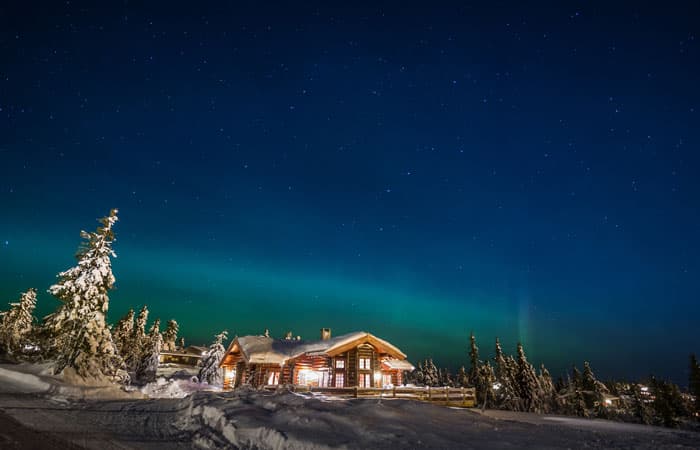 The northern lights above Trysil, one of the best ski resorts in Norway
Geilo
One of the oldest ski resorts in Norway, Geilo is snow-sure from December until May. Take in the striking views on the train from Oslo, a perfect cultural inclusion to your ski holiday. With a combination of nursery slopes, terrain parks and backcountry powder, Geilo caters for all abilities. Families can forge memories, for instance, driving husky sleds, learning to ice fish or spotting arctic foxes, lynx, yak and reindeer at nearby Langedrag Nature Park.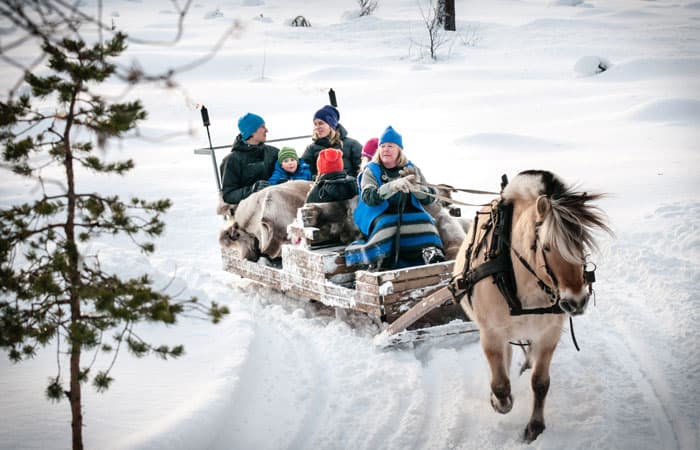 Take a horse-drawn carriage around Geilo
Beitostølen
Beitostølen is a charming village with traditional Scandinavian architecture and one of the best places to ski in Norway. The slopes are quiet with reliable snow cover, making them well suited to both beginner and intermediate skiers. Appealing to visitors for its alternative winter activities, why not try snowmobiling, sliding down the slopes in an inflatable boat and later, navigating the extensive web of cross-country skiing?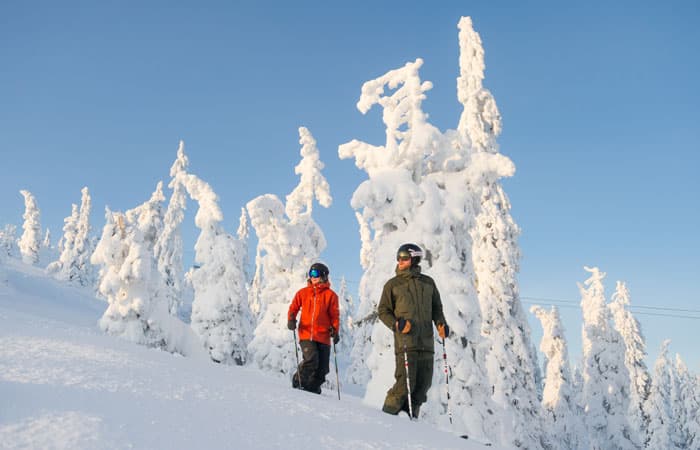 Spot snow ghosts in ski resorts in Norway
Norefjell
Norefjell is only 90 minutes away from Oslo, which is one of the best transfer times for Norwegian ski resorts. It is suitable mainly for families, beginners and intermediates. You can explore 25km of slopes with a network of 13 lifts in the area. If you're a keen freestyle skier or snowboarder there is a fantastic snowpark with excellent jumps, rails and wallrides. It has a relaxed atmosphere that's perfect to unwind in. You can admire beautiful mountain scenery on and off the slopes.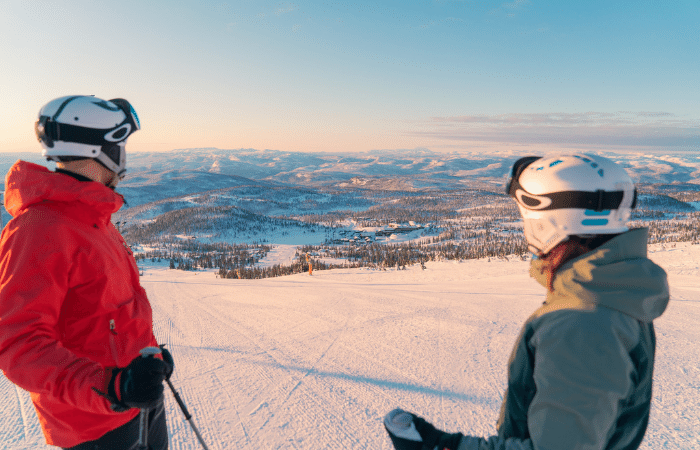 Kvitfjell
30 minutes north of Lillehammer, Kvitfjell is one of the best ski resorts in Norway. It is a regular stop on the Alpine World Cup race circuit, where the world's best skiers battle it out on Super G and Downhill races. You can ski 39km of slopes in the area and there's something for all abilities of skier. In addition, if you want to go cross-country skiing there are 600km of tracks to enjoy. There is also a snowpark with 12 rails/boxes and 8 jumps.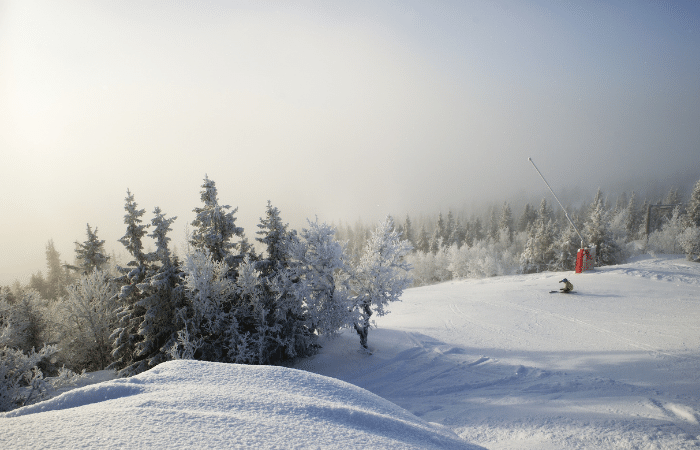 Voss
Voss ski resort is located just a 90-minute drive/train journey from nearby Bergen. The ski resort has over 40km of piste, 11 lifts including one newly-built gondola giving visitors direct access from the town centre. Voss is the perfect ski resort for beginners learning for the first time. With three dedicated ski areas for children and beginners. For the daredevils, there are two snow-parks to show off their freestyle flair.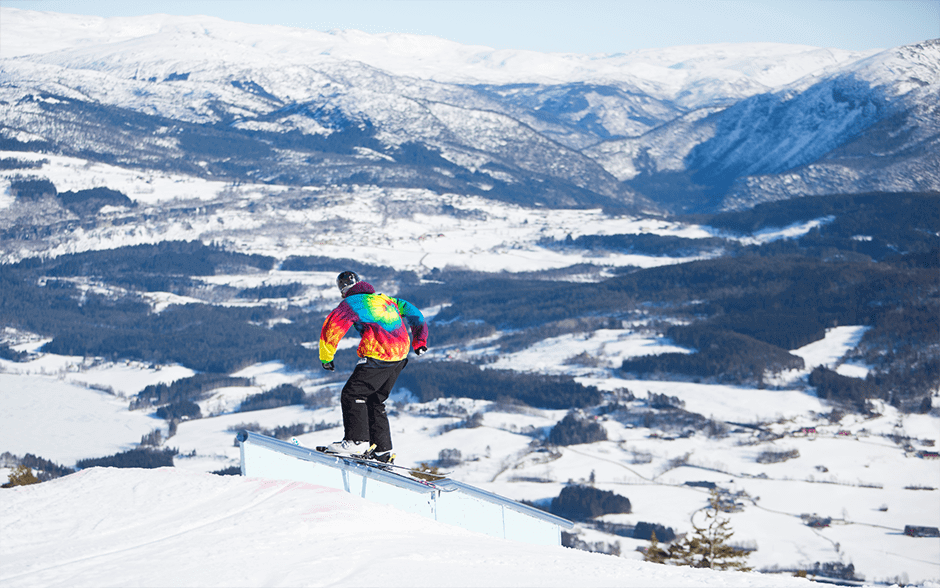 Hafjell
Only a two-hour drive from Norway's capital of Olso, Hafjell is a great ski destination. The terrain is vast for a Norwegian ski resort with 50km of slopes to enjoy in the area. The ski resort has pistes that are suited to different abilities, with black runs to nursery slopes. In addition, there are 300km of cross-country tracks to enjoy if you want a full-on workout. The ski resort has recently developed its mountain experience with the addition of new cafes, bars, restaurants and slopeside accommodation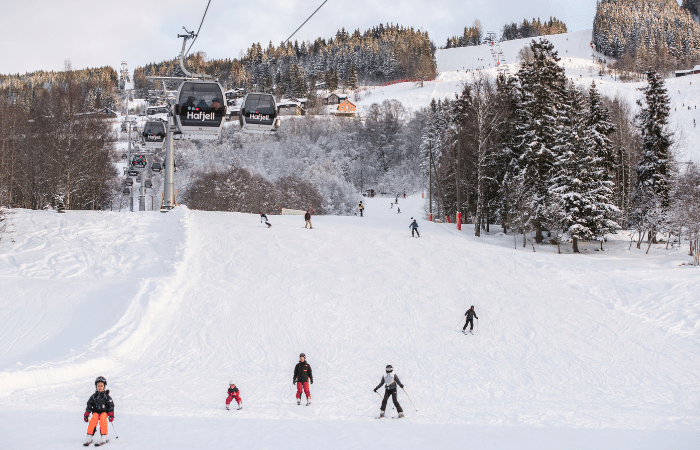 Celebrating a Special Occasion?
Overlooking the Arctic Sea and icy fjords, the Lyngen Alps certainly have an untamed landscape. Embark on a four-day ski touring adventure through the backcountry's flawless powder, with a day sailing around the Arctic Sea. Afterwards, warm up in the Lyngen Experience Lodge's sauna or hot tub overlooking the unspoilt, isolated setting. All in all, this is a truly special experience and in our opinion one of the best places to ski in Norway.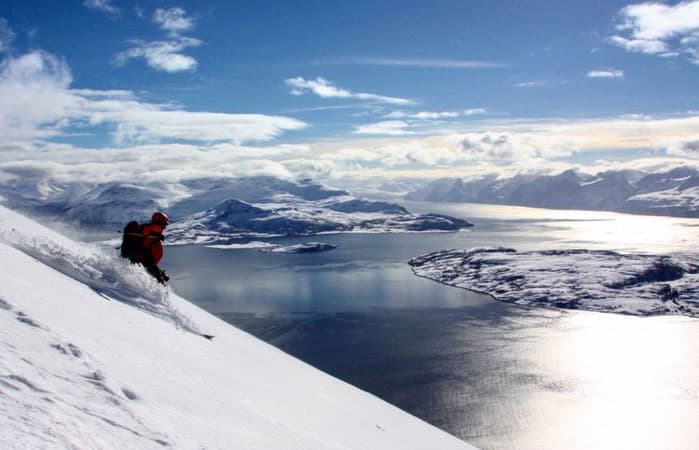 Lyngen ski experience
We can help you with the best skiing in Norway. Speak to one of our ski experts on 0207 471 7700 to find out more about the best ski resorts in Norway.