Are you searching for the best places to ski in Alberta? The ski area is home to three of Canada's best ski resorts; Banff, Lake Louise, and Jasper. From the awe-inspiring beauty of Banff National Park, to the vast Lake Louise ski area, one thing all three ski resorts have to share is unbelievable scenery and superb skiing. Combining these views with incredible runs means there's nowhere better for your next ski holiday. Here's our guide to the best skiing resorts in Alberta.
1. Banff
Set at the base of the immense Banff National Park, this is one of the best ski resorts in Alberta if you're looking for a big ski area and lively atmosphere. With three ski areas right on your doorstep; Mt Norquay, Sunshine Village and Lake Louise, a holiday to Banff often leaves you spoilt for choice. At 190 acres of skiable terrain, Mt Norquay is by far the smallest ski area, but offers incredible boutique runs. Sunshine Village, with 3,358 acres, is much larger and Lake Louise, at 4,200 acres, is larger again.
Proudly boasting almost 100% natural snow, Sunshine Village offers a variety of runs for experienced skiers. The Goats Eye area is home to predominantly graded, double-black terrain, with spectacular views over the peaks of Banff National Park. For skiers looking for a challenge, the Delirium Dive is a gated, double black area. Unfortunately, it's often closed due to its high avalanche risk. Don't be fooled by the area's pristine natural beauty; its immense, vast peeks and gentle dusting of fresh powder disguise one of the most challenging terrains in North America.
Stay At:
Stay at Fairmont Banff Springs, an iconic mountain hotel up on the hillside with beautiful views over Banff. The hotel is reminiscent of a French chateau and is aptly nicknamed the 'Castle in the Rockies'.
Banff ski holidays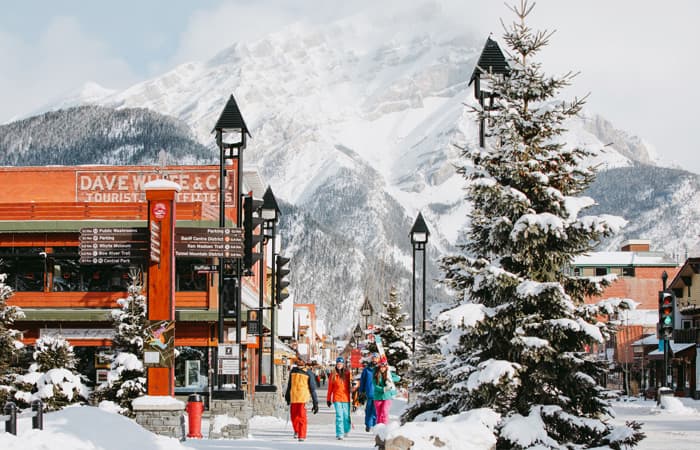 2. Lake Louise
The skiing in Lake Louise is truly fantastic making it one of the best ski resorts in Alberta. Overlooking Lake Louise and the Victoria Glacier, Lake Louise ski resort is in a league of its own when it comes to scenery. It's one of the largest ski areas in North America and so it rarely feels crowded. If you're looking for quieter pistes, it really is one of the best places to ski in Alberta.
To truly appreciate the mountain's wild and varied terrain, take the Grizzly Express Gondola to one of its tallest peaks. On route you'll pass over the tree-clad foothills to a high vantage point. Take in the vast expanse of the Canadian Rockies and Banff National Park. From there, the Stampede is a swift, black run that will see you glide down the route back to the mountain's foothills.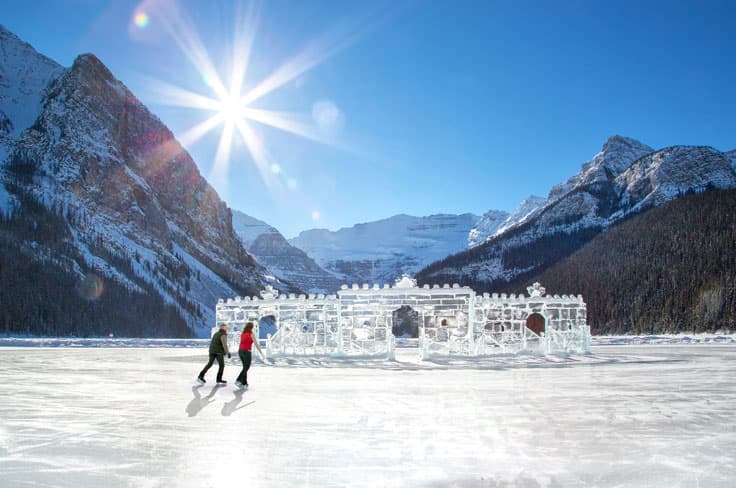 3. Jasper
Canada's most northerly ski resort, Jasper gives intrepid skiers the opportunity to lose themselves in the hardy forests and deep valleys of Jasper National Park. Generously dotted with chutes, bowls, and tree-lined glades, Jasper is one of the best ski resorts in Alberta if you love exploring and playing in nature.
The Marmot Basin, Jasper's ski field is a 25-30 minute ride from Jasper itself and plays host to some of the best skiing in the state. A gentler resort than some of Alberta's other ski areas. Marmot Basin's remote location gives it an abundance of incredible scenery accessible to beginner or intermediate skiers. Try the Eagle Ridge Chair up the mountain for some of the best views back down the valley.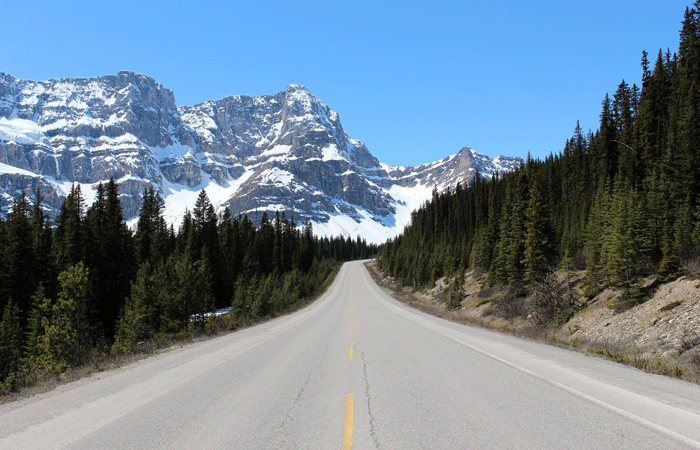 That concludes our list of the best places to ski in Alberta. To find out more about the best ski resorts in Alberta and to understand more about the skiing on offer, speak to our experts on 0207 471 7700.