Are you thinking about skiing with infants or toddlers or a baby? When planning family skiing holidays with young children, there are a few general 'rules of thumb'. Try to book a ski resort with a short transfer time from the airport (unless you are planning to drive) and if you can, book family-friendly ski accommodation that is ski-in ski-out. No one likes a long walk to the lifts, and when you're little, skis and boots are much harder to cope with. Try to book your family ski holiday during the warmer months of the ski season if possible; March and April offer longer, sunnier days on the slopes and are more enjoyable when skiing with infants.
Lots of ski resorts these days are car-free, which makes for a safer environment for your family. Choose a ski resort with plenty to do off the slopes such as play facilities for younger children. If the lifts are closed or you want a day off, you'll be pleased to have a contingency plan to keep the family entertained.
Our ski experts are here to answer all your questions about skiing with infants and toddlers. We can help guide you through the process of booking the perfect ski holiday with young children in tow, but here's a few more pointers.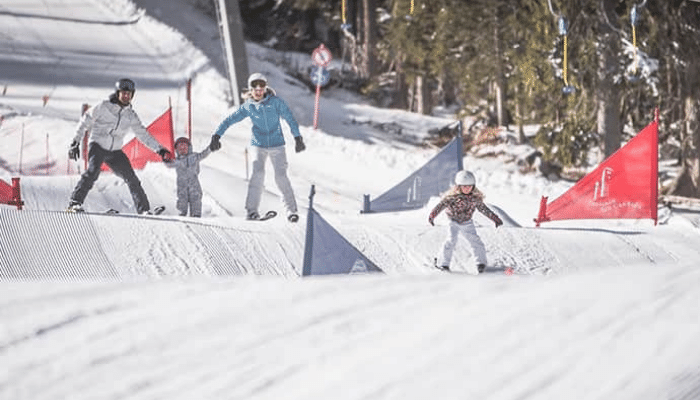 Skiing with babies
Are you considering your first ski holiday with your baby? It might seem slightly daunting but taking your baby skiing can be a wonderful experience. Our ski experts are on hand to help you choose the perfect ski resort for you and your baby. We can give you tips to make sure your experience is as seamless as possible.
March and April would be the perfect time to take your baby skiing. The temperatures are a little warmer than January and February, although we advise you avoid peak dates such as February half term when the resorts will be busier. There's plenty of great ski resorts in Europe that are closer to home, and with short airport transfers, to make travelling with a baby as simple as possible. Driving is also a popular option for families with a baby, it means you can break up your journey and travel at your own pace.
Our experts can help you source a family-friendly ski chalet, hotel or self-catering apartment set up for babies and toddlers, that can make your life easier by offering milk and special meals, nappies, bottles, sterilisers, toys and all the extra bits that will reduce your packing list.
If you are planning on taking your baby skiing, we can also help to arrange childcare with experienced professionals, to allow parents to enjoy a few hours out skiing alone. As well as baby listening or babysitting services to give you the odd evening out.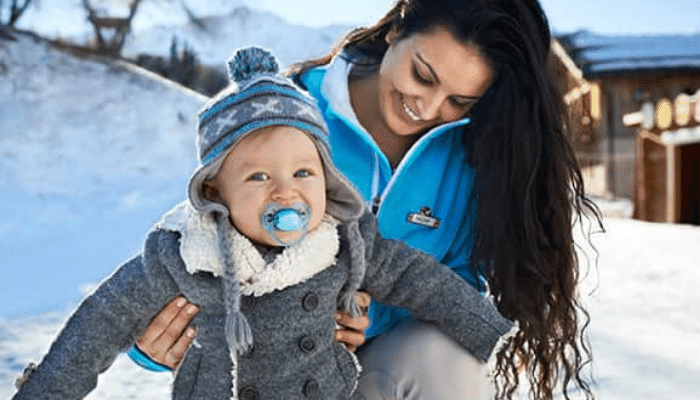 Skiing with toddlers
When children are really young, it's important that a family ski holiday is simply a fun, snowy, winter holiday building snowmen and drinking hot chocolates.
The best family ski resorts have facilities to help toddlers start to become accustomed to the snow, such as slides and other fun features so they can play outside while wearing all the gear. Snow suits, hats, gloves and sunglasses are quite bulky when you're very little.
Our ski experts can help you source a family-friendly ski resort, with plenty for toddlers to do. If you can, choose accommodation with a swimming pool on site. Little ones love a pool and playing in the warm water has the double benefit of helping parents ease tired legs.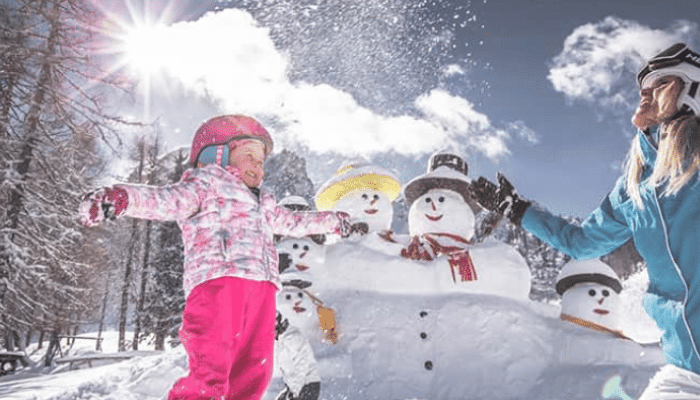 Skiing with young children
Most ski schools will take children once they are out of nappies, but three years old is a good time to start skiing with young children. Even until they are teenagers, it's a great idea to sign your children up for half days with an instructor.
It will give you as parents time to enjoy the slopes alone. Enjoy a quiet coffee in the sunshine or even spoil yourselves with a lie in; followed by family time skiing the slopes in the afternoon. Nursery areas will be busy with children of all ages. From young children to adults, and we can help organise the right ski school for your family.
Young children will need to take a snack to ski school (pack some from the UK that you know they will like). We also recommend packing pocket money, a spare layer, woolly hat and gloves. It's a good idea for each child to have a small backpack (which can be used as airport hand luggage). Smother them in a 50SPF sun cream designed for high altitudes (even on cloudy days) and don't forget the lip balm. Finally, don't buy cheap sunglasses or goggles: ensure they have proper UV protection.
While they're growing, it's a good idea to borrow what you can, but make sure every bit of their kit is named. Whether it's hats, goggles or ski poles. Write down your phone number and accommodation address and put it in their pocket.
The good news is that all ski resorts are improving their family facilities every year. You'll be hard pushed to find one that won't have something to offer for everyone.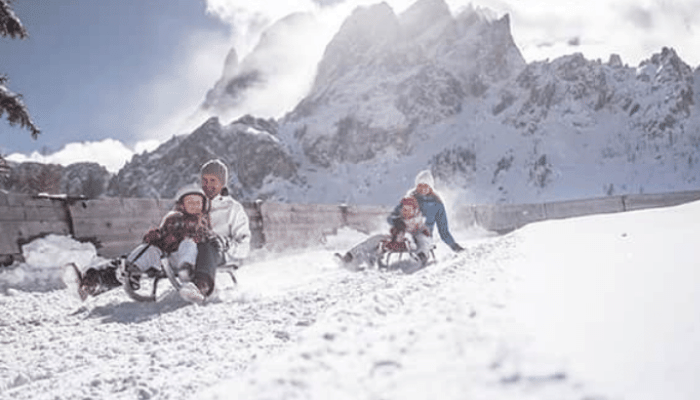 Book the ideal ski accommodation for families
Booking the right ski accommodation for a family is key for when your skiing with infants and toddlers. This can maximise the fun on and off the slopes. Having a comfortable environment and the correct facilities for your trip is key to your holiday experience.
We have a recommended list of the top family ski accommodation:
Stay At:
The hotel has a wonderful mixture of urban lifestyle and rustic mountain lodges creating a unique atmosphere.
Golm-Montafon ski holidays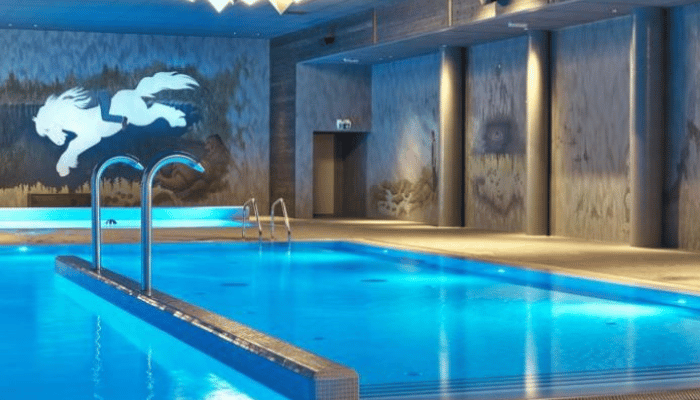 Find out more about skiing with infants and toddlers or skiing with a baby. Call our ski experts today on 0207 471 7700 to discuss skiing with young children.