A long weekend spent hitting the slopes in the best ski resorts can recharge the batteries like nothing else. You may be limited on annual leave or want an additional ski fix during the season, this is where short and sweet ski weekends come in.
Here are some of the best weekend ski resorts. All offer exceptional skiing and après ski, with speedy transfers from nearby airports including London; so you'll have plenty of time out on the powder during your ski weekend trip. Maximise your time on the slopes and explore the ski resort in just a few days. Drop your luggage, click on your skis, and feel the breeze of the chairlift in no time!
1. Engelberg, Switzerland
Perfect for short ski holidays, this little-known ski resort is only 90 minutes south of Zürich. You can easily fly in for a weekend ski trip from London and get straight on the slopes that afternoon. When it comes to skiing, long runs also mean maximum time on the pistes. Try Engelberg's thrilling 2,000m vertical drop, or the north-facing Titlis glacier, renowned for its exceptional powder.
An itinerant monk supposedly founded the town itself, and you can still visit his Benedictine monastery. We also recommend squeezing in a visit to the cheese factory next door. In the evenings soak up exceptional views of the exceptional scenery from one of the Alpine bars.
Stay At:
Hotel Central is in a great location just moments away from the slopes. Guests will enjoy the laid back atmosphere in this relaxed Swiss hotel.
Engelberg ski holidays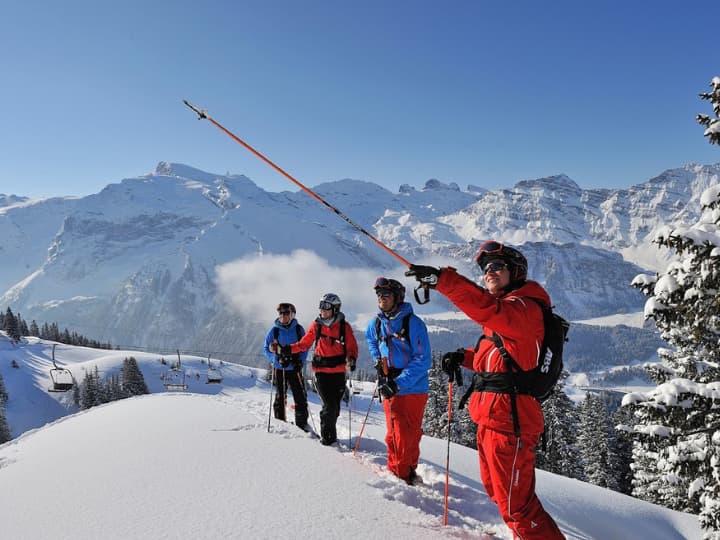 2. Trysil, Norway
Trysil is Norway's largest and oldest ski resort, and home to one of the best lift systems in Europe. Still relatively undiscovered by Brits, Trysil benefits from virtually no lift queues. Meaning skiers can maximise their time on the slopes without a hiccup. The total ski area amasses more than 70km of pistes, which is plenty to explore over a weekend.
Trysil's ski season starts as early as the beginning of November and wraps up in late April, giving visitors plenty of time to visit during the season. For those true ski fanatics, Trysil offers evening skiing on Mondays, Wednesdays, and Fridays, allowing you to really make the most of your ski time.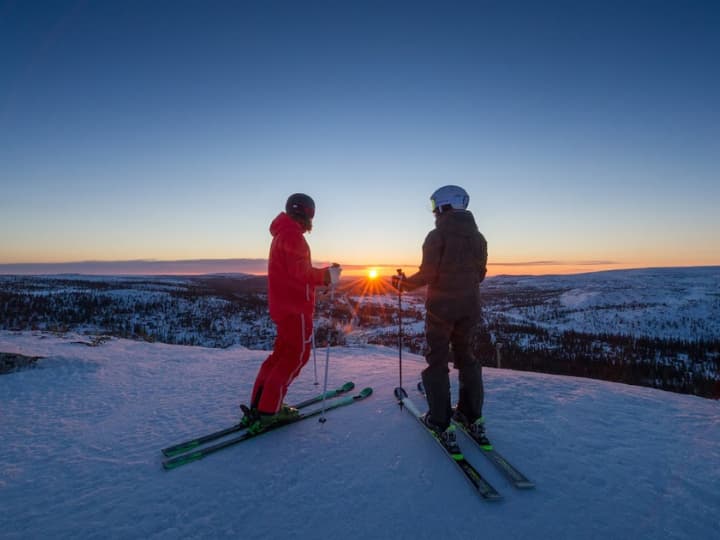 3. Montgenèvre, France
Set between the border of France and Italy, Montgenèvre is a quaint ski resort in the Milky Way ski region. The Grand Montgenèvre ski pass gives skiers direct access to neighbouring ski resorts Cesana, Sestriere, Pragelato, Sansicario, and Sauze d'Oulx.
There are plenty of accommodations for all needs near the slopes, along with a decent number of restaurants and bars nearby. Montgenèvre is a great choice for a short and sweet weekend away, simply drop your bags and immerse yourself in mountain life.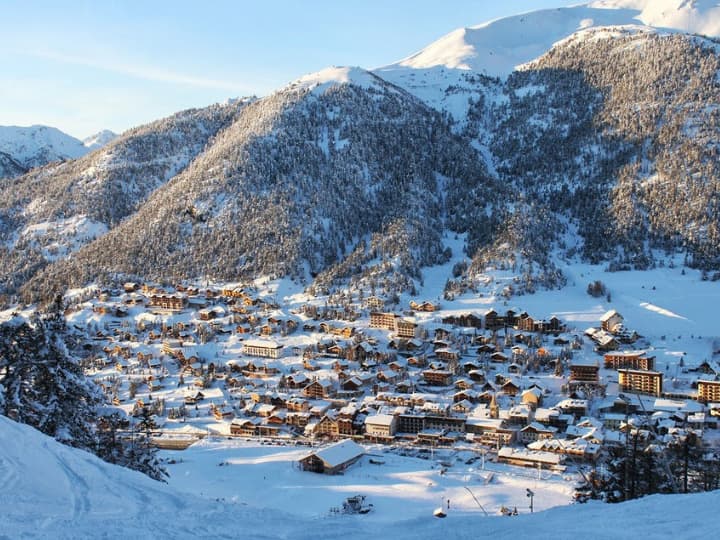 4. Villars, Switzerland
If you are after a sunny weekend in the mountains, Villars is a fantastic choice for a short break. The ski resort is gloriously perched on a south-facing plateau above the Rhône Valley, looking across to the Portes du Soleil ski area.
The quiet Swiss village has a number of superb boutiques, making Villars a great shopping destination (for those who always have the time to 'window shop'!). The transfer from Geneva Airport is a quick hour drive, making the journey from the UK seamless.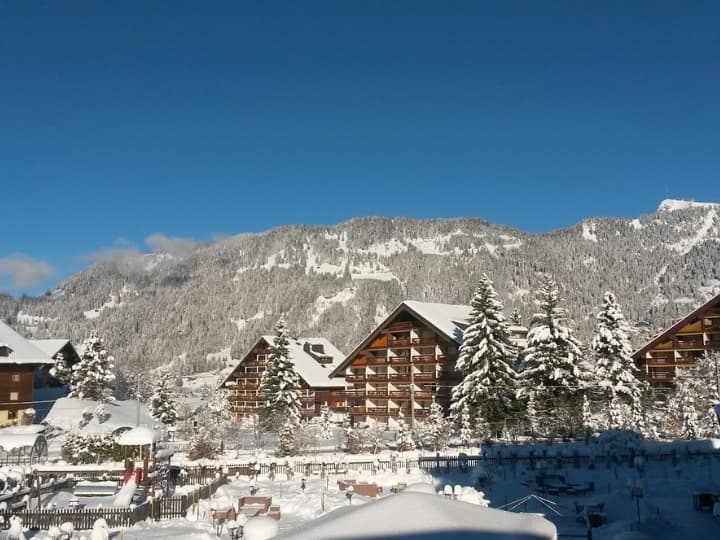 5. Megève, France
Just over an hour's drive from Geneva, Megève ski resort is one of the most stylish in the Alps, with a charming medieval centre. The surrounding slopes are within the Mont Blanc Massif served by over 300 ski lifts connecting 500 pistes.
There are plenty of ski schools to choose from too. Brush up on your technique, and you can also learn paragliding or speed-riding to really make your weekend escape one to remember.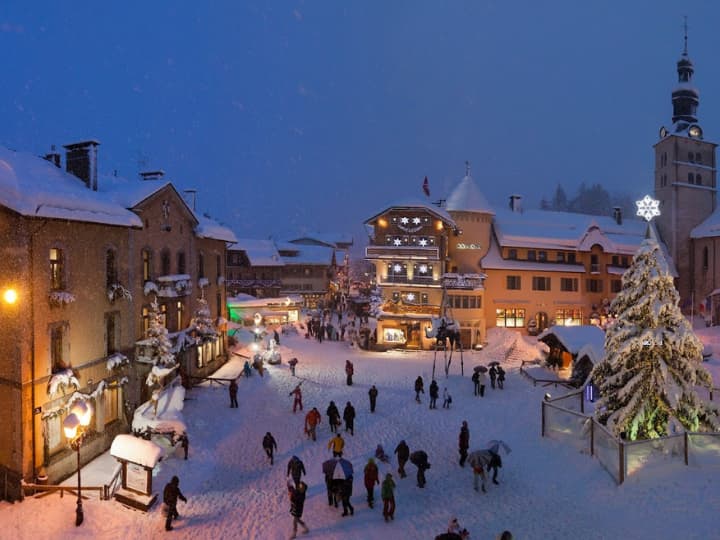 6. Courmayeur, Italy
With an altitude of 1,224m and transfer times of 90 minutes, Courmayeur makes for a great weekend ski trip getaway. This snow-sure ski resort is bursting with Italian charm. Built around a medieval market town, its pedestrianised cobbled streets are packed with lively restaurants and bars to sample. There's also a fantastic après ski scene to tempt you late into the night.
The wide, open runs are wonderful for intermediate skiers and the off-piste opportunities are endless. There is something for everyone in Courmayeur making it a great choice for families and groups looking for the perfect weekend getaway on the slopes.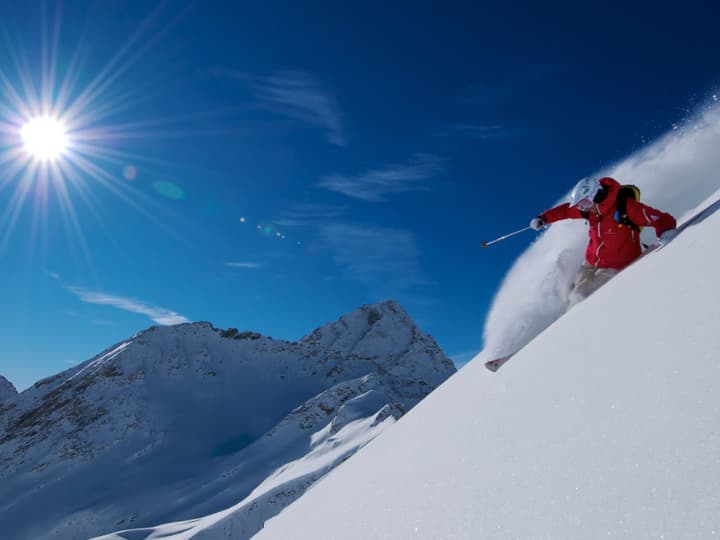 7. Sestriere, Italy
For staunch skiers, Sestriere is an excellent choice for those who want to cover ground in a short amount of time. Perfectly positioned in the heart of the Milky Way, Sestriere gives visitors access to more than 400km of pistes across several ski resorts.
The slopes vary in difficulty, with dedicated learning zones for the less confident. Intermediate and advanced will favour the east side of the ski resort for its steep and challenging runs. There is a nice range of lively bars and cosy pubs to unwind in after a busy day exploring the vast ski area.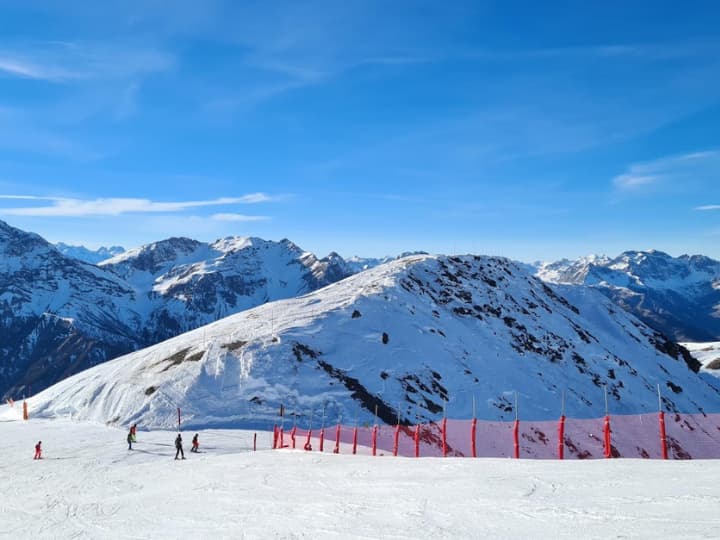 8. Norefjell, Norway
Norefjell ski resort offers a warm Norwegian welcome to everyone who visits. The ski resort is perfect for those looking for stunning scenery and a peaceful atmosphere to unwind in. The resort reaches an elevation of 1,888m and has breathtaking views of Lake Krøderen below.
The ski area has 25km of slopes giving weekend skiers enough terrain to discover in a short amount of time. Plus, if you're looking for something different, Norefjell has a vast range of non-skiing activities. Experience cross-country skiing, indoor rock climbing or unwind by swimming in the pool.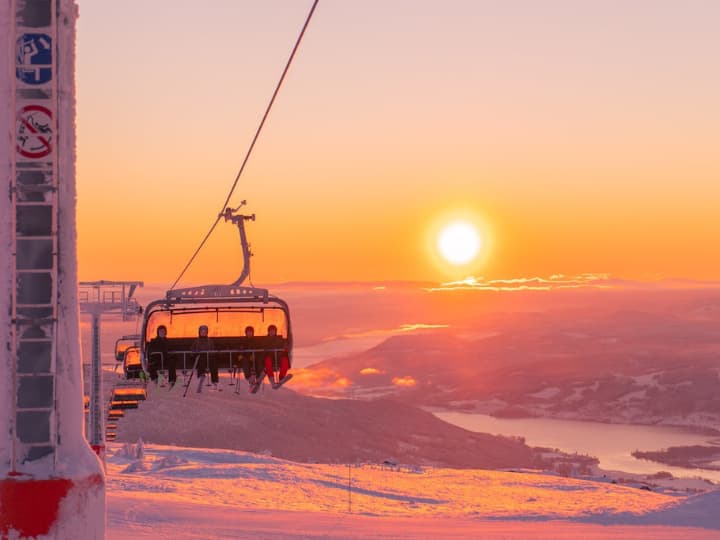 To find out more about the best weekend ski resorts for your ski trip speak to our experts on 0207 471 7700 to search our best ski weekend getaways.