If you're looking for uncrowded slopes and a place with charm, small ski resorts in Canada are a great choice for a ski holiday. Whether you're a complete beginner or an advanced skier there's something for everyone. Our ski experts have created a guide to small ski resorts in Canada.
Charlevoix
For the stunning scenery alone, Charlevoix is a fantastic place to go skiing. Located in the Capitale-National area in Quebec, Canada, you can admire the beautiful forest glades and the delightful Saint Lawrence River. You can ski 39km of slopes with 6 lifts connecting the ski area. This resort is mainly suited to beginners and intermediates. There are no marked black runs in the area. This hidden gem is one of the best small ski resorts in Canada.
We recommend eating at the 'Ah La Vache!' restaurant because of its delicious Swiss cuisine menu. Taste delicious fondus, meats and Swiss Cheese. Restaurant Grillade la Bohème has live music and a great selection of drinks on offer.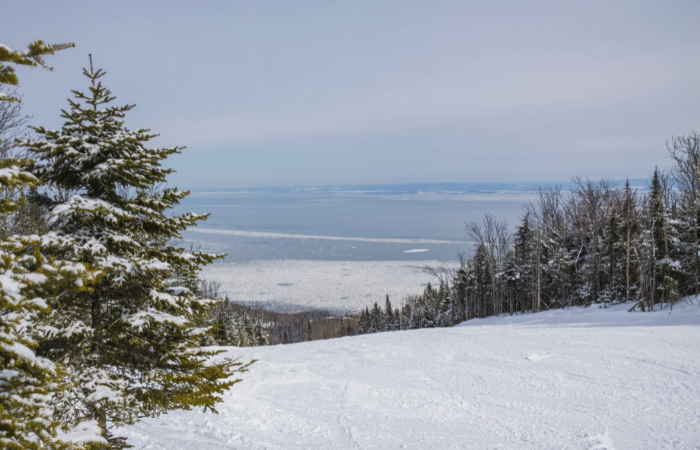 Where you should stay
Stay at the Club Med Charlevoix, the first all-inclusive Club Med resort in Canada. Located in the heart of Charlevoix you are perfectly near the slopes and village. Three delightful restaurants within the hotel serve incredible dishes. In addition, there's The Hannibal Bar where you can enjoy a drink by a fireplace. You can also unwind in the swimming pool and spa area.
Stay At:
Sitting in the heart of the region the resort architecture combines traditional Canadian style with modern touches all immersed in the natural landscape.
Charlevoix ski holidays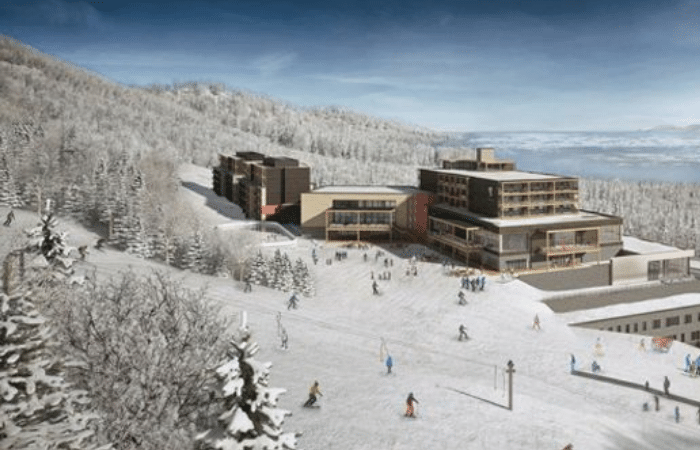 Jasper
Jasper is Canada's most northern resort and has incredible scenery. Situated in the Jasper National Park there are beautiful forests, frozen lakes and deep valleys to admire. You can ski 100km of pistes in the area or you can drive 20 minutes to nearby Marmot Basin where there's more terrain to explore. The village itself is a proper frontier town full of moose, elk and deer who are very much part of the community.
If you're looking for a place to eat, we recommend visiting the Fairmont Jasper Park Lodge which offers a wide selection of cuisine from Asian to classic American menus. Caribou Grill has great cocktails and beers on tap, which is great after a day's skiing.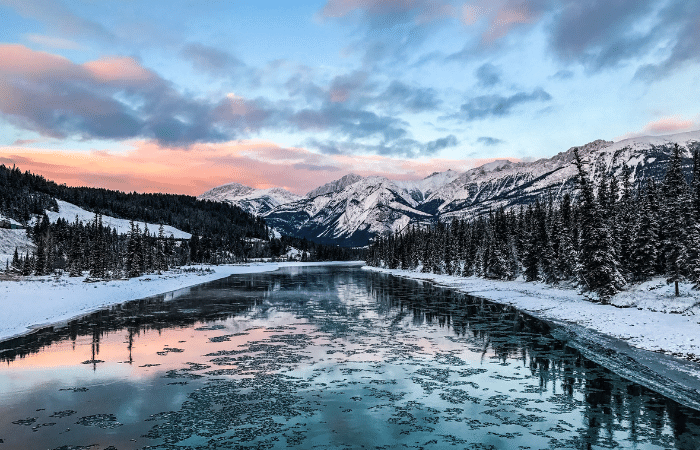 Where you should stay
The Fairmont Jasper Park Lodge is the height of luxury. It was voted the 4th best spa in the whole of Canada. No wonder with its top-class outdoor pool, steam room, sauna and gym. There are also 8 onsite restaurants with incredible menus to choose from with diverse cuisine. There's also a dedicated shuttle bus for the hotel which makes getting to the slopes effortless.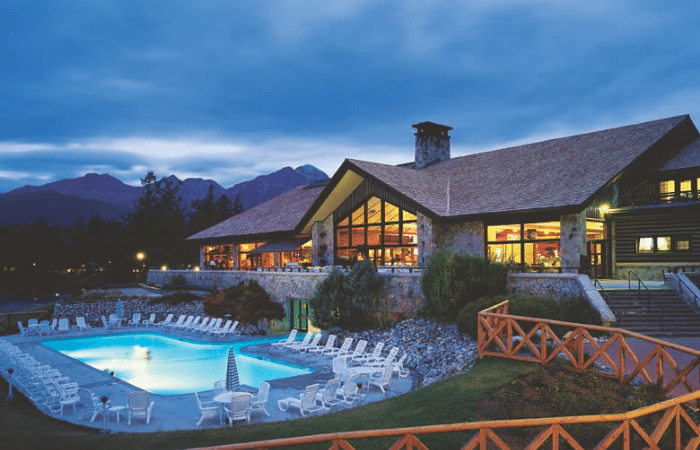 Kicking Horse
Powderhounds flock to Kicking Horse because of its incredible snow record and terrain on offer. It has a great reputation for off-piste skiing and is a regular stop on the Freeride World Tour. In addition to the off-piste, there is 100km of pistes to enjoy. The slopes are suitable for all levels of skier. The village itself is a quiet mountain town but there are great bars and restaurants to enjoy.
The Eagle Eye Restaurant located over 2,300m is a must-visit. Not only are there spectacular views there is delicious gourmet food. The Local Hero Pub is the best place to go after a day on the slopes. Enjoy music, beers and an outdoor fire on the patio. A great small ski resort in Canada.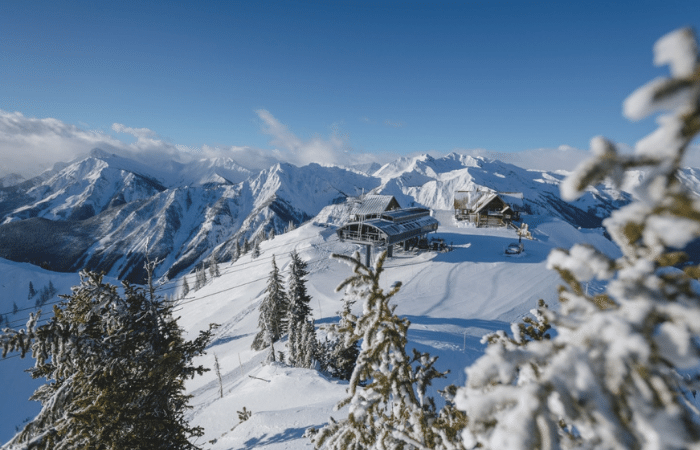 Where you should stay
Hotel Vagabond Lodge is a beautiful 10 bedroom lodge and is only a few minutes walk from the Golden Eagle Gondola and great access to the village plaza. The cosy guest lounge has a stone fireplace, pool table and satellite TV. You can also unwind in the outdoor hot tub after a day on the slopes.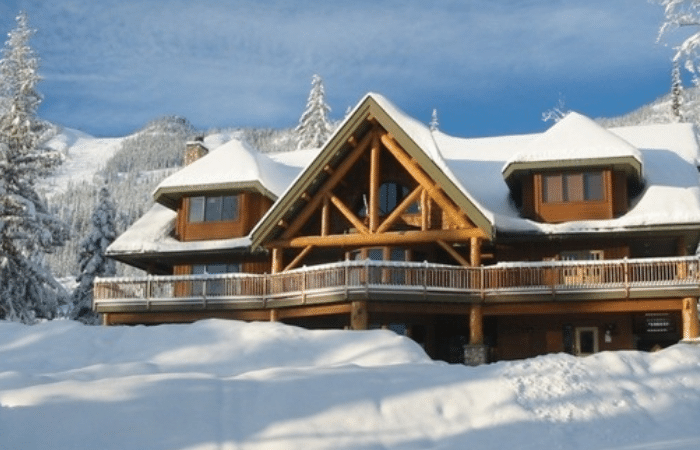 Panorama
The scenic 3-hour 45-minute transfer from Calgary is worth the journey to Panorama. It has fantastic skiing on offer and has a mixture of huge views and delightful forest trails. The terrain varies with a lot of twisty and undulating runs. You can ski 100km of pistes in the area with great off-piste on offer too. If you're looking for a big adventure Panorama has several companies that offer great heli-skiing rides.
The award-winning Earl Grey Lodge is a fantastic fine dining experience with a top-quality set menu. Although Panorama has a great family reputation, there is great nightlife in the village. The best places to visit are the Crazy Horse Saloon and Glacier Night Club.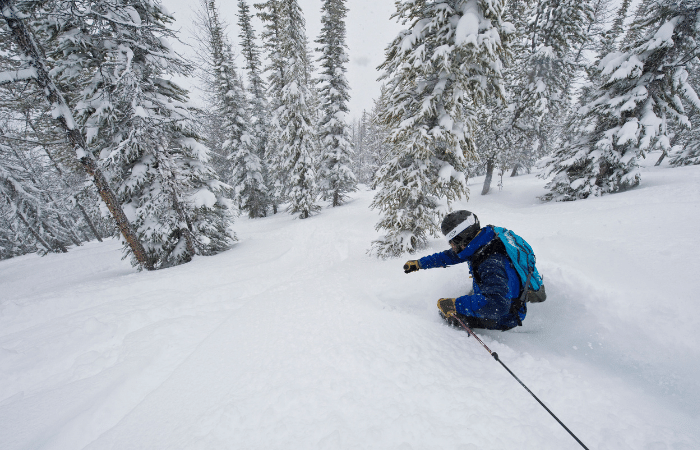 Where you should stay
Panorama Upper Village Condos are fantastic ski-in ski-out modern apartments, which is great for maximising your time on the slopes. They are also only a short walk away from the main town. You can unwind in the hot tub and sauna on site. In addition, there's a great gym to keep your fitness routine up if you wish.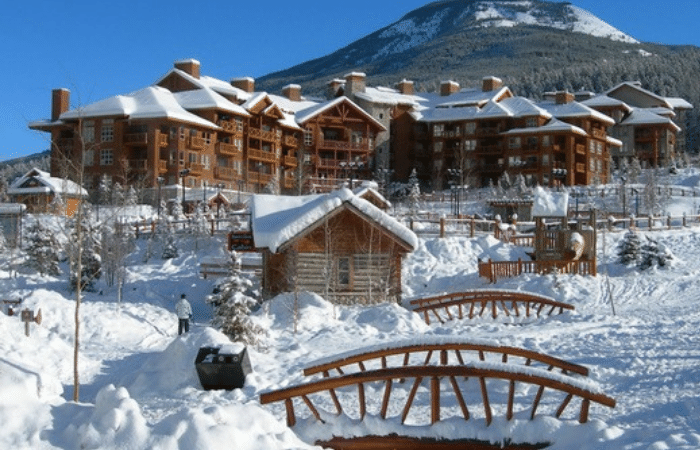 Revelstoke
Considered the powder capital of North America, Revelstoke is one of the best small ski resorts in Canada. Skiers around the world enjoy the incredible terrain on offer in the area. There's an incredible average of 12-18 metres of powder each year. In addition, you can also ski 55km of marked slopes on the mountain. There's plenty to keep all levels of skiers entertained. The village itself is made up of old charming buildings and modern hotels.
Woosley Creek and 112 are fantastic fine dining restaurants with delightful menus and spectacular settings. For a well-deserved drink after skiing, head to the Last Drop for a comfortable lounge setting and log fire. The Cabin Bar is also a must-visit for its bowling alley and selection of drinks.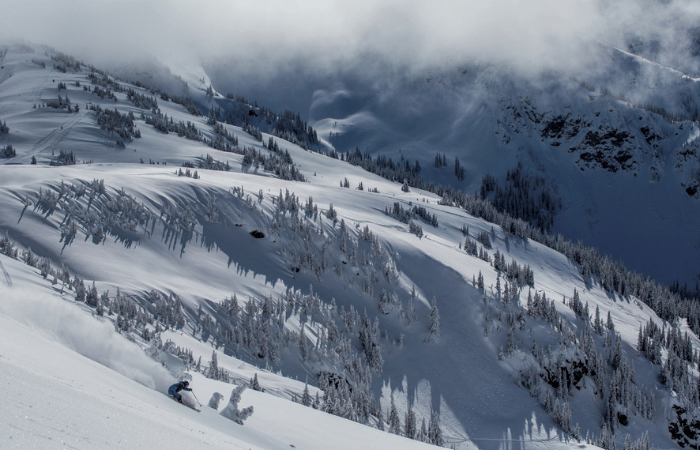 Where you should stay
Chalet Bighorn takes luxury ski accommodation to another level. It has a private helipad and ski terrain on your doorstep. You can relax in the world-class indoor exercise pool, sauna, gym and large outdoor hot tub. In addition, you can also enjoy the movie theatre, cocktail bar, entertainment room, triple-height Great Room and eight-bedroom suites, each with a designer en-suite bathroom.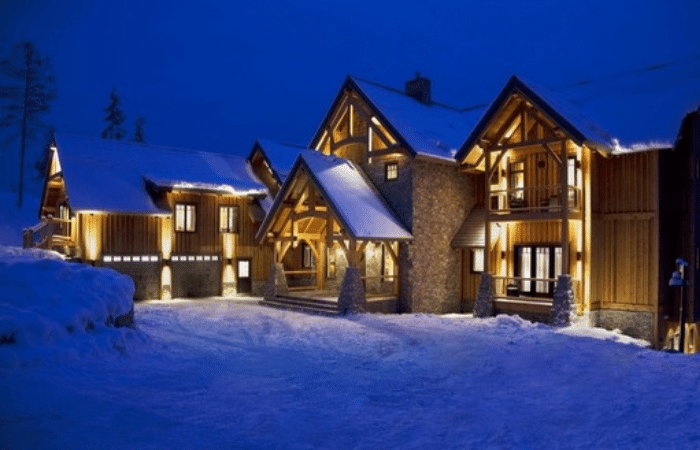 Tremblant
Tremblant has one of the shortest transfer times of small ski resorts in Canada. It is only 1 hour 50 minutes from Montreal airport and there are plenty of direct flights. You can ski 79km of slopes and there are plenty of ski-in ski-out accommodation options too. The town has brightly coloured buildings, is traffic-free streets and a French vibe. The service however is undeniably North American in the hotels, bars and restaurants.
Altitude Seafood and Grill has breathtaking views and delicious food to match. Ya'ooo Pizza is also a great place to visit and is great value for money. The nightlife in Tremblant for a small resort is pretty lively. Le Diable bar brews its own beers and has a traditional alpine atmosphere. For a late-night Le Petit Caribou and Cafe D'Epoque run daily happy hours.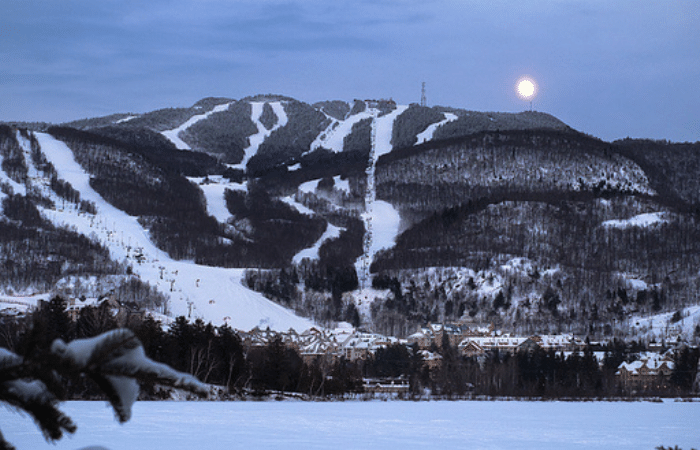 Where you should stay
Fairmont Tremblant is the only full-service hotel in the ski resort. It has a great slopeside location and has incredible facilities. The health club has a brilliant indoor pool, outdoor pool, sauna, steam bath, indoor and outdoor hot tubs. In addition, there's great food and drinks in the hotel's Restaurant, cafe, bar and lounge.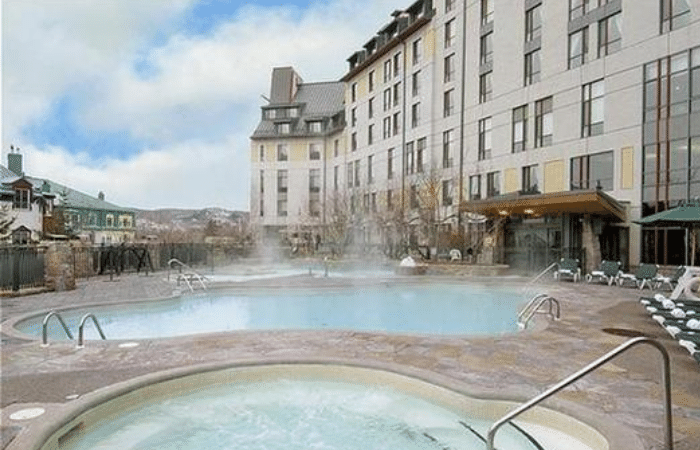 To find out more about small ski resorts in Canada, please call our ski experts on 0207 471 7700.