You don't have to go to a major ski resort to have an amazing ski holiday. There are plenty of ski resorts that are more intimate but bring other positives. There's more connection with locals and their culture. In addition, if you're searching for a peaceful time on the slopes then a smaller ski resort is your best bet. Our ski experts have created a guide to small French ski resorts.
Isola 2000
Isola 2000 is one of the most beautiful small French ski resorts you can visit. The scenery is breath-taking and you can admire the views on and off the slopes. You can see incredible backdrops of the Massif des Ecrins to the Mediterranean sea from the slopes Due to its location and altitude, the ski resort is snow sure throughout the season and has great snow-making facilities too. You can ski 120km of slopes and most of the accommodation is ski-in ski-out.
In the village itself, there is a good selection of restaurants to visit. L'Himalaya serves the best steak in town and has a great varied menu. If you're looking for something a bit different, Chez Madame Phok serves delicious Chinese and Vietnamese cuisine. The nightlife is pretty low key but Le Crocodile bar is a popular spot and shows live sport. The Snowball bar is also a great place to have a drink and is open until late.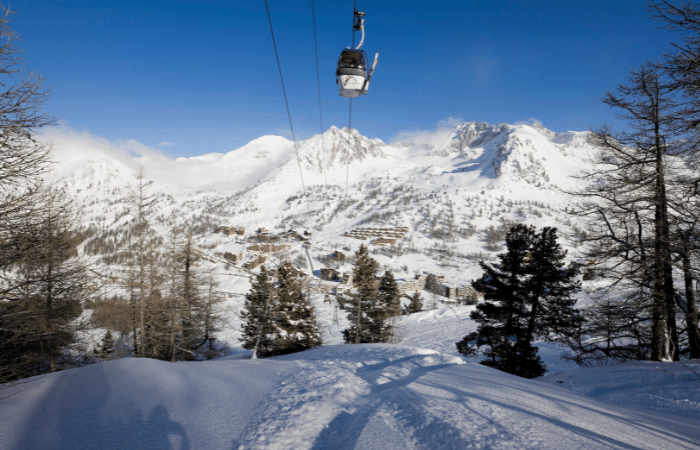 Where you should stay
Isola 2000 is a fantastic ski-in ski-out location, maximising your time on the slopes. The Pelevos Gondola and Front De Neige Ski Lift are just 100 metres away. The studios and apartments have modern decoration and you can admire the stunning views of the area from the balcony. In addition, you can also unwind in the building's sauna and hot tub facilities.
Stay At:
Sowell Residences New Chastillon makes a fantastic mountain base for groups of family and friends looking for brilliant self-catered accommodation in a wonderful location.
Isola 2000 ski holidays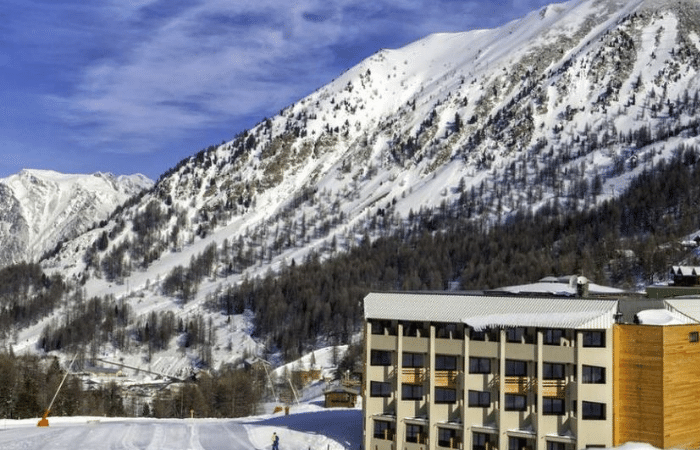 Saint Gervais
Although Saint Gervais is part of a larger ski area that is shared with Megève, it is still considered a small French ski resort due to the size of the town. You can admire iconic views of Europe's tallest mountain Mont Blanc on and off the slopes. If you buy a full lift pass you can explore 263km of pistes in the ski area. The village itself has a great alpine charm with its traditional mountain architecture.
The ski resort is famous for its relaxing thermal baths as well as the delightful church in the centre of the village. It is a peaceful ski resort that is great for families with a small selection of restaurants in the area and a couple of bars. During the festive season, the village looks stunning with the various lights and decorations on the buildings in the area.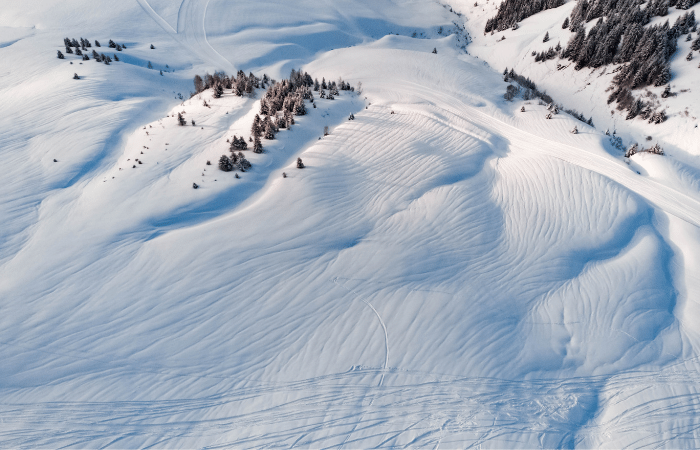 Where you should stay
If you're looking for luxury comfort during your stay in Saint Gervais, then this is the place to stay. The hotel has beautiful unique rooms that are suitable for different needs and tastes. The facilities are top class with an incredible wellness centre with a swimming pool, sauna, hot tub, gym, and spa. You will also be served delicious food at the hotel's internal restaurant. All you could need off the slopes and more.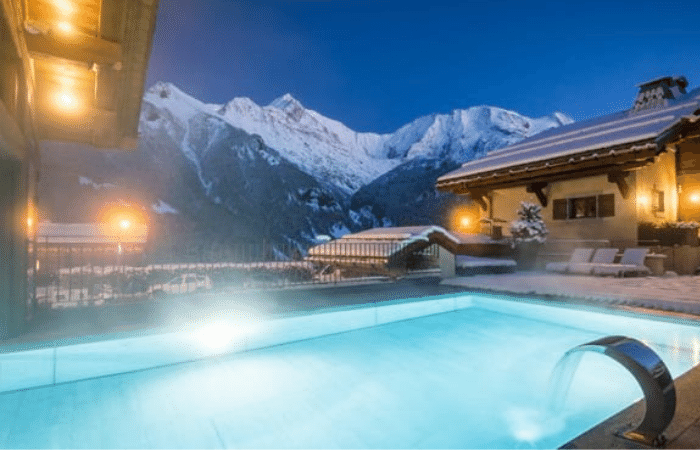 Sainte Foy
Located in the Tarentaise valley Sainte Foy is a delightful small French ski resort. This hidden gem of a ski resort has a peaceful atmosphere and is great for family skiing. Think uncrowded slopes, an alpine village charm and stunning views. You can ski 42km of slopes which are mainly suited to beginners and intermediate skiers. Although there is fantastic off-piste skiing terrain for more advanced skiers looking for an adventure.
For a smaller ski resort, there's a great choice of restaurants to eat at. Chez Merie is an old barnhouse restaurant with a rustic atmosphere, that serves great traditional alpine meals. Les Marquises is a popular lunch stop on the slopes and has a menu at modest prices. If you're looking for a drink after a day on the slopes, Yeti Boots is a great spot in the middle of the ski resort. Le Monal is a delightful wine bar with a sociable vibe.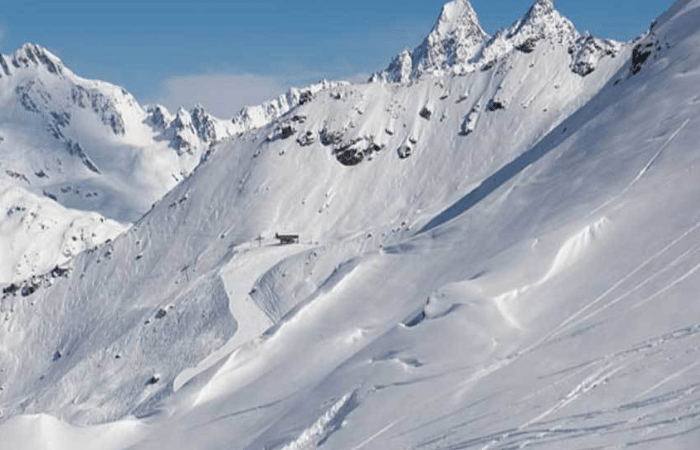 Where you should stay
The residence Les Fermes de Sainte-Foy combines modern facilities with a traditional chalet aesthetic. The self-catered accommodation is close to the slopes, maximising your time on the slopes. You can admire incredible views from your room balcony too. The top-quality spa area includes an indoor swimming pool, hammam, sauna and excellent wellness centre. An ideal place to relax after a day on the slopes.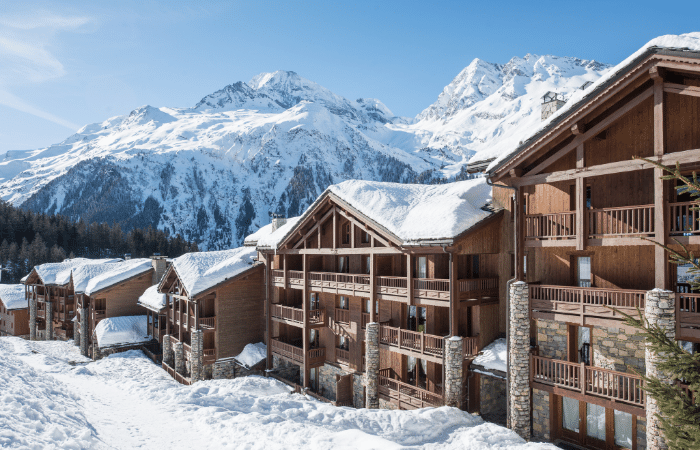 Valmorel
Part of the Grand Domaine skiing area, Valmorel is a great small French ski resort. If you buy a full ski pass you can explore 165km of pistes in the area. The slopes are mainly suited to beginner and intermediate skiers. There are a lot of gentle blue runs around the mountain. The centre of the village is car-free which is ideal for beginners and families trying to get to the slopes with their kit in a safe way.
There are great places to dine out in Valmorel. Le Petit Prince is a favourite for its delicious alpine cuisine at affordable prices. For the best pizza in town head to La Casa Pizz, you won't be disappointed. There's a relaxed nightlife scene in Valmorel. Jimbo Lolo is a trendy bar with delightful drinks and tex-mex style food. Le Sound Pub & Club is a little bit more lively with live music playing until the early hours.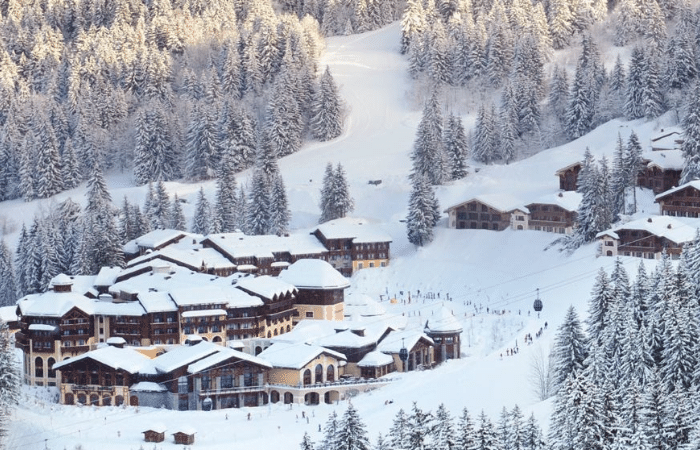 Where you should stay
Residence Anitéa is located at the bottom of the Valmorel ski slopes, making it easy to maximise your time on the slopes. The cosy apartments have fantastic facilities to enjoy after a day on the slopes. Guests can make the most of the large wellness centre which includes a swimming pool, Hammam, sauna, Nordic bath and hot tub. You can also grab a drink at the lounge bar on site.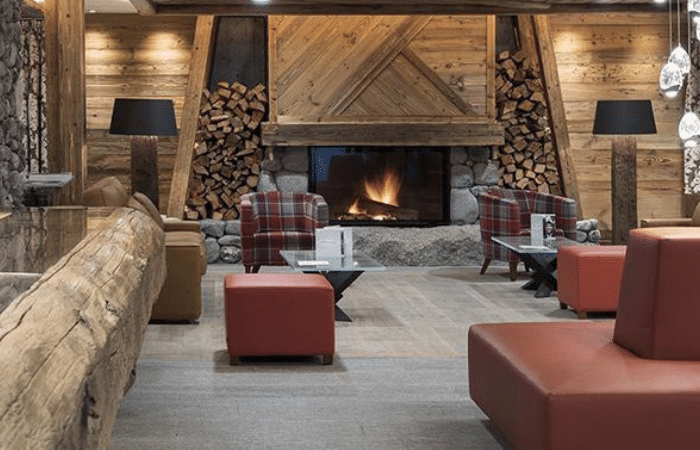 To find out more about small French ski resorts, please call our ski experts on 0207 471 7700.