So, you're thinking of booking a ski trip with the family and figuring out the most stress-free route to take. Sometimes it can be challenging to travel with children, especially for winter trips. We have drawn up a guide on how to plan a family ski holiday that suits all kinds of families.
Dates
When you are planning your family ski holiday, we advise clients to keep in mind the weeks they are available to travel. This helps our ski experts refine their search and provide the best options for you.
If you are looking to travel during the peak weeks (Christmas/New Year, February half term, and Easter) we recommend booking early. These weeks are the most popular and tend to be booked a year in advance. Booking well ahead prevents disappointment. It helps to ensure guests have their top picks of dates, ski resorts, flights, and accommodation.
As most families can only travel during these weeks it will most likely be busier than normal on the slopes. So it is best to keep that in mind. On the plus side, as the ski resorts are busier during these weeks there are usually extra activities arranged by the ski resort like fireworks or night skiing.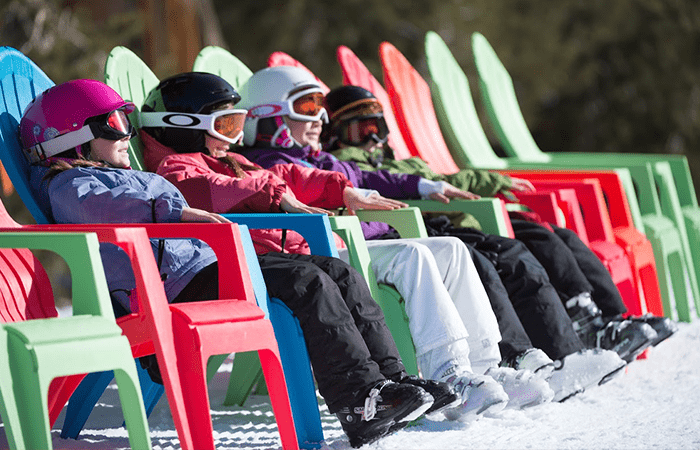 Ski Resort
Picking the right ski resort for you and your family is essential. Whether you have young ones who are just starting to learn the basics or travelling with teenagers who like to ski circles around you, it is important to find the right region to keep everyone happy.
The key to picking the right ski resort is finding a region that has great ski schools, a variety of ski slopes, après entertainment, and nearby childcare. Our ski experts have valuable knowledge of the best ski schools for any age.
You may have a particular ski resort in mind, and this is a huge plus when speaking to our ski experts as they can provide additional information about what best suits your family.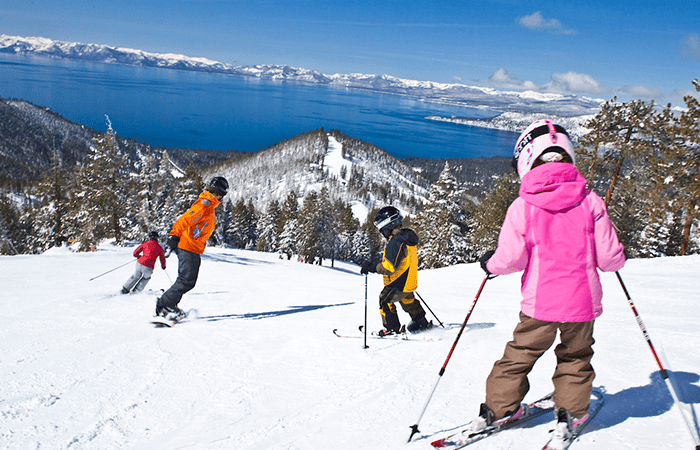 Duration and Transport
Choosing the right ski resort for you and your family also comes down to how long you would like to travel. With some transfers from main European airport hubs taking up to three hours this isn't exactly ideal for a family with toddlers.
Equally, you may have teenagers and young adults in tow who are looking for a high-altitude adventure so a longer transfer could be a small compromise to make.
Keeping in mind your approximate flight duration and transfer time that suits everyone is important when planning your family ski holiday. If you're not sure, get in touch with our team who can provide expert knowledge to get the most out of your trip.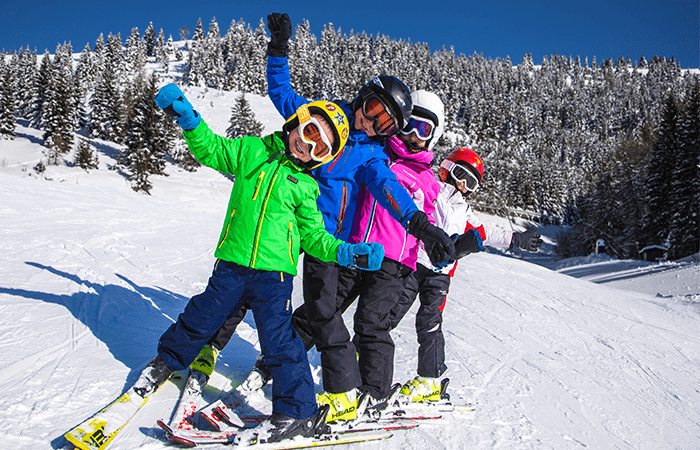 Accommodation Type
The choice of accommodation plays a huge part in the smooth running of your holiday, and this is down to your family's needs and preferences. You'll be considering price, location, childcare, and facilities. With a wide variety of properties in our portfolio, there is something for everyone.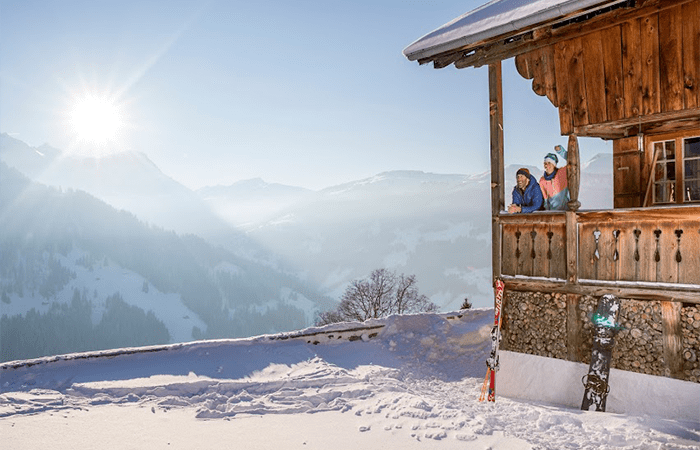 Hotels
Family-friendly hotels are a convenient option for families with young children. Some hotels have a daytime or evening creche, leaving parents with some free time to get stuck into more challenging skiing or sneak an evening to themselves to check out the après-ski scene.
Family-friendly hotels with ski-in and ski-out access allow families a 'roll out of bed' option when hitting the slopes. Hotels with a ski school attached are an added bonus. Allowing kids to get into their lessons smoothly without the trouble of going across town.
Hotels are a good option if you aren't wanting to prepare dinner each night. This is ideal as you can refresh after a busy day on the slopes and make your way to the hotel restaurant. Other perks of family-suitable hotels are the extra facilities on offer. Swimming pools, gyms, and spas are the perfect place to keep everyone occupied.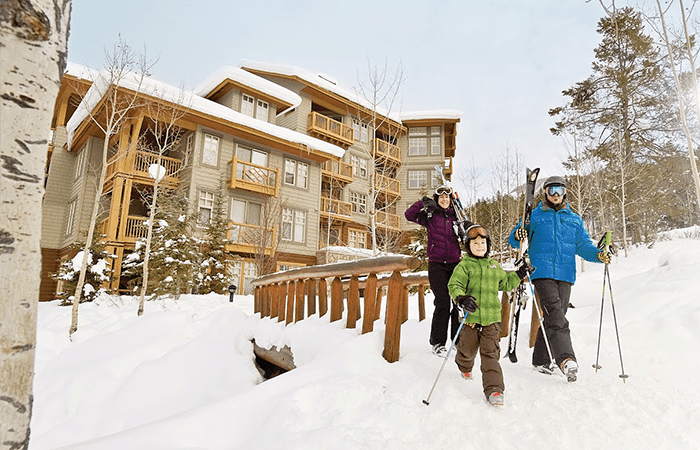 Chalets
Ski chalets are a quintessential ski accommodation. They're a cosy, more laidback option than a hotel. A home from home if you will. Many are equipped with families in mind, with some even offering childcare, private jacuzzi, and saunas. A lifesaver for when you are worn out from a long day on the slopes.
Most are designed with open-plan spaces to kick back and enjoy family time. Either by gathering around the table to play board games or settling down to enjoy a delicious home-cooked meal cooked by the chalet staff. They are the ultimate setting for all ages to unwind after a successful day up the mountain.
If you would prefer to pick your own mealtimes and return at your own leisure, a self-catered chalet is a great choice for your group. Often the best price-conscious option if you're trying to keep costs down. Perfect for those picky eaters and ideal for those wanting to make sandwiches for lunchtime on the slopes!
If you have a large extended family gathering planned, booking a whole chalet to yourselves will provide extra privacy, with the added bonus of being able to make as much noise as you want.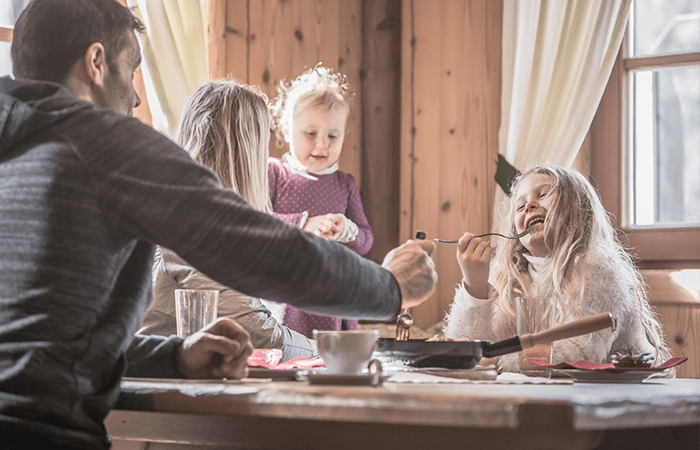 Ultimately, there is an option for every family size and budget. Whether you are looking for an uber convenient ski-in ski-out hotel or a cosy alpine self-catered chalet, we are on hand to provide an excellent family ski holiday.
Self Catered Apartments
Self-catered apartments mean you can choose your own meal times and cuisine to suit everyone in the group. Great if you have fussy little ones.
They are fantastic for being economical and have all the flexibility you would want in a family trip. There are luxury self-catered options that offer all the opulence of a top-class hotel but in the privacy of your own space.
You can find some great ski-in ski-out apartments in most resorts, adding to the convenience of your trip. This is a brilliant option for families who have older children, as they can come and go as they please.
Snuggle up with a hot chocolate if you're looking for some peace and quiet after a tiring day, or head down to your nearest restaurant or high-street when you're in the mood for some evening entertainment.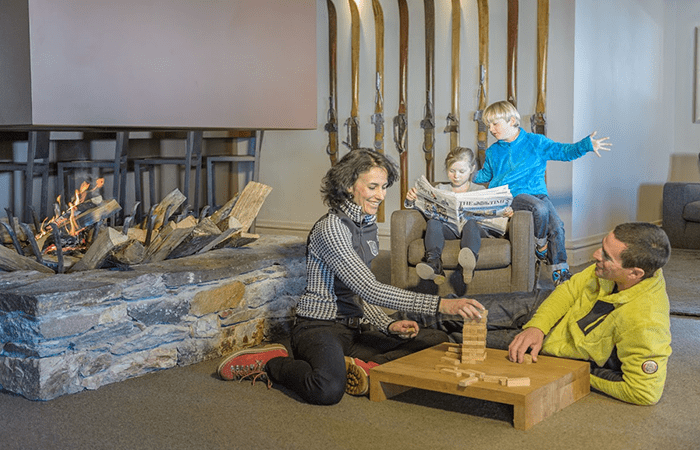 All Inclusive Accommodation
For the ultimate convenience, the option of an all-inclusive hotel with ski-in, ski-out access or handily close to the lifts is becoming ever more popular.
Everything is taken care of for you in a price that includes everything you need, which is usually great value. One price for everything makes budgeting for the trip a piece of cake.
The hotel can pre-arrange your ski passes and equipment hire. Plus the price will often include childcare, kids' clubs and ski schools to make keeping the kids entertained a breeze.
Meals and drinks are included for fuss-free mealtimes. This makes it super simple to get the youngsters fed and into bed at the end of the day.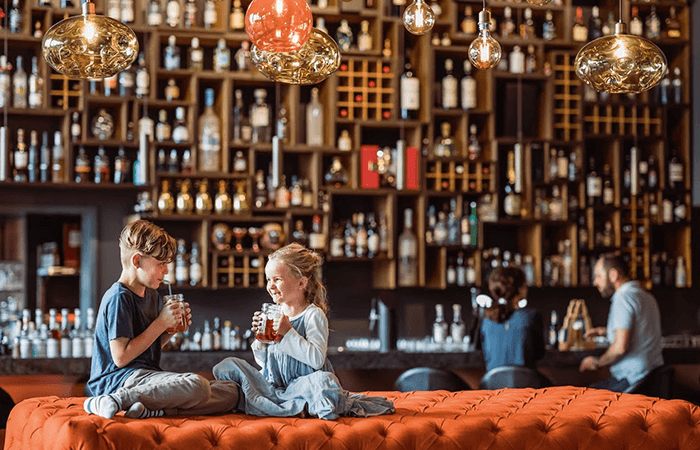 Call our ski experts today to find out more on 0207 471 7700.