You may be planning your first or second ski holiday and this can be daunting. However, we have compiled a step-by-step guide that explains how to get your trip perfectly tailored for you by our ski experts.
The Ski Solutions team can offer expert advice on the best resorts, accommodation, and holiday extras bespoke to you and your group.
Booking Dates & Budget
Is this a solo trip, or are you going with friends or family? We have got you covered.
Firstly, reach out to your holiday group and decide on dates and budgets. One can determine the other, so it is best to agree on what suits everyone. The best deals can be found off-peak as the snow conditions can be less predictable.
Also, booking in advance can guarantee your top picks for dates, resorts, and accommodation. So it is best to get ahead and avoid disappointment!
If you are limited to the peak dates (generally Christmas/New Year and February half term) check in with our booking team who are on hand seven days a week to find availability. This is especially important to book in advance.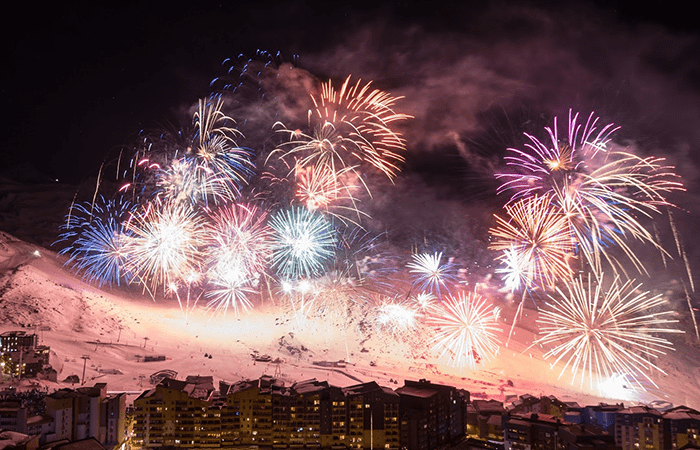 Choosing the Perfect Resort
When you are planning with our knowledgeable ski experts it is worth mentioning your groups ability and preferences. This will help to narrow the search down and let excitement set in as you will be well on your way to your perfect ski trip.
Now decide where you want to go, the European Alps or maybe further afield to North America. Both ski regions have their benefits and it's up to you where is best suited for you and your group.
Snow conditions can differ massively, North America can benefit from huge snowfall throughout the season, over 10 meters to be exact. Europe on the other hand can see up to five meters which is also impressive.
Now although North America has the advantage with its snowfall, Europe has the upper hand in terms of terrain. Vertical drops are in abundance, with many of the runs being steeper and more challenging than their North American counterparts.
Both regions have vast off-piste areas, these are patrolled in North America and are part of the ski area. It is fantastic for those who are looking to boost their confidence and develop their abilities. Meanwhile skiing off-piste in Europe is at your own risk. So it is always best to book a guide to take you into these areas. Our team of experts can assist with providing the best ski schools for this.
Duration & Transport
Choosing the perfect resort also comes down to the duration of the trip. Resorts in Europe can be a short two-hour transfer away from a main airport hub. Ideal for those wanting a short break or a weekend of skiing. For North American ski trips we recommend a minimum of seven nights (although you will want to stay longer) so that is something to keep in mind.
If you decide on a European ski resort and you are either travelling on a tight schedule or in a small group, flying may be the simplest route to take.
Our team can ensure transport to and from the resort you choose is a smooth transition, with options for ski carriage, lounge access, and private transfers.
If you decide to fly, drive or travel by train, the team will be on hand with quick responses if you need support. They will ensure you have everything you need upon arrival and departure should there be any issues.

Accommodation
When planning a ski holiday you must consider what catering basis you will require. You may prefer the flexibility of your own mealtimes. Choosing whether to go catered or self-catered? There are benefits to both. Although self-catered may seem to be the most cost-effective, it does require more forward planning.
For a self-catered stay, we recommend Chalet Bobb in Morzine, France. This unique chalet has been transformed into a stylish and cosy space, previously a traditional horse stable. Conveniently located just minutes away from the nearest supermarket and nearby amenities.
Alternatively, the Ski Solutions team can provide flexible meal options that can have oven-ready meals delivered straight to your door. We recommend ordering a Huski self-catered meal upon arrival for an easy dinner while you unpack and settle into your accommodation.
For those who would prefer a bed and breakfast choice, we recommend Pan Pacific Village Centre in Whistler, Canada. Giving the best of both worlds. The suite-style hotel offers a complimentary breakfast delivered to your suite door every morning. Perfect to set you up for the day.
For a catered stay we recommend Chalet Iris Bleu in La Plagne, France. It is perfectly located just 100 meters from the piste. Allowing guests to make the most of the slopes before they return to a freshly cooked cake and evening meal.
As a group, you may want to consider a ski-in and ski-out option for the utmost ease. Located at the base of the homerun ensures a 'roll out of bed' option when hitting the slopes. It can also mean those wanting to enjoy après ski can without the fear of missing the last bus into town!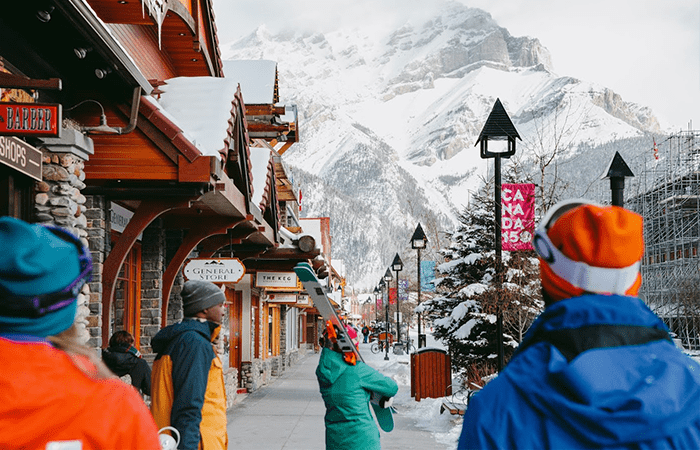 Still unsure?
To find out more about how to plan a ski holiday call our ski experts on 0207 471 7700.