Are you searching for some beginner skiing tips? Going on your first ski holiday can seem a little overwhelming, but almost everyone that tries it falls in love and is hooked for life. Nothing can compare with the majestic mountain scenery, fresh air and the unparalleled feeling of flying down the hill. Whether you're a child or a grown-up, anyone can master it. Here are six first-time skiing tips to get you started on the right foot.
1. Get Some Practice Before You Go
It is well worth having a session or two at a SnowDome or dry slope before you go out to the mountains for your first skiing holiday. These slopes are no substitute for the natural beauty and scale of the mountains, but they are ideal for getting used to the basics. When you do get to the Alps, you'll have a head start having got to grips with the equipment and sensation of sliding on skis or a snowboard. Try The Snow Centre in Hemel Hempstead or one of the many SnowDomes or dry slopes across the UK before you go on your first skiing trip. Skiing for beginners in the UK is a great way to learn.
2. Get in Shape
When skiing or snowboarding you'll be using muscles that you don't use much in everyday life. Even if you are active and sporty, you'll be using those muscles differently. Your legs and core are the most important areas to focus on. There are plenty of exercises and workouts you can easily do at home to prepare for first ski holiday. Yoga is great for strengthening muscles.
3. Choose the Right Ski Resort
You wouldn't learn to drive a car at Silverstone. Likewise, choosing the right ski resort is crucial if it's your first ski holiday. La Plagne and Avoriaz in France, Lech in Austria and Madonna di Campiglio in Italy are all well suited for beginner skiers, with dedicated beginner ski areas, excellent schools offering reasonably-priced private and group lessons. Image credit: © Avoriaz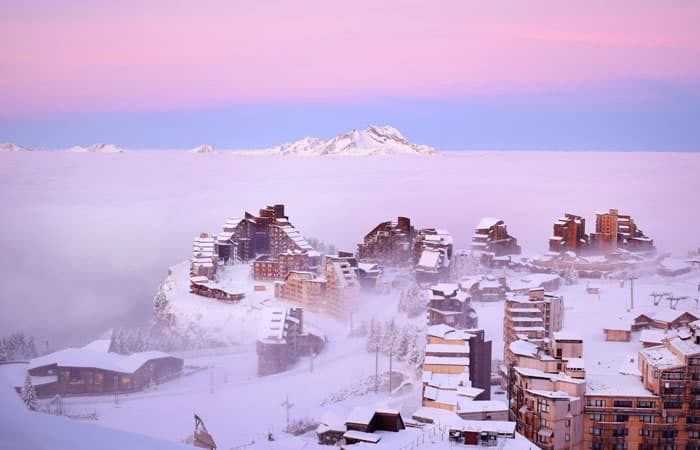 4. Give Yourself at Least Four Days
It normally takes a couple of days to really 'click' and gain confidence skiing or snowboarding. If you give yourself at least four days (a week is even better), you'll really begin to reap the rewards from your efforts. Once you get going you'll realise how much fun a skiing holiday can be!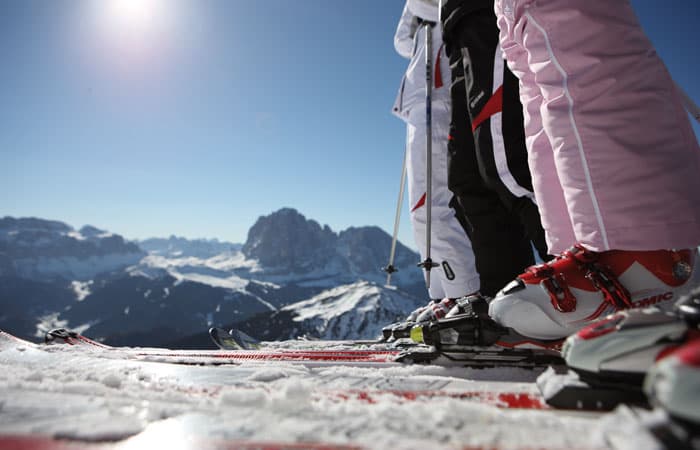 5. Leave Your Pride at Home
Top beginner skiing tip for one and all? No matter how good you get at skiing, there will always be a nine-year-old who is better than you. This is even true for the guys in the office that started skiing as toddlers and have lived in the mountains for decades. Skiing isn't about what other people are doing, it's about how much fun you are having (it'll be a lot!).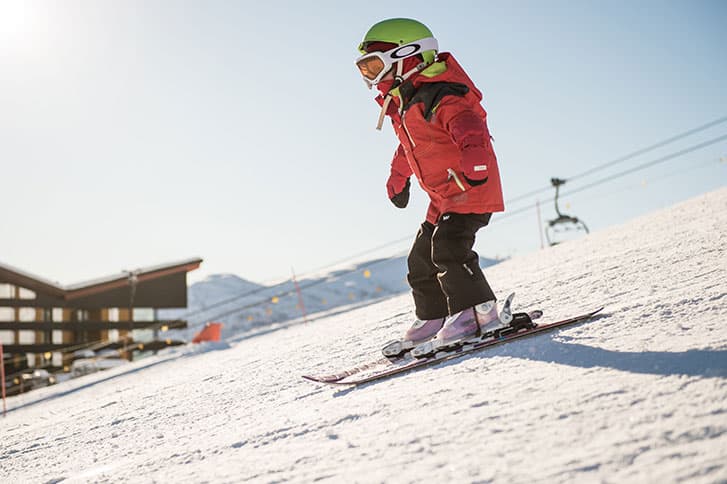 6. Organise Lessons
For both children and adults, it's absolutely imperative to start your skiing career off on the right path, with the right private instructor or in the right group. There are pros and cons to weigh up when deciding to go for private or group lessons. If you are unsure, do get in touch with us and we'll always endeavour to find the best option for you.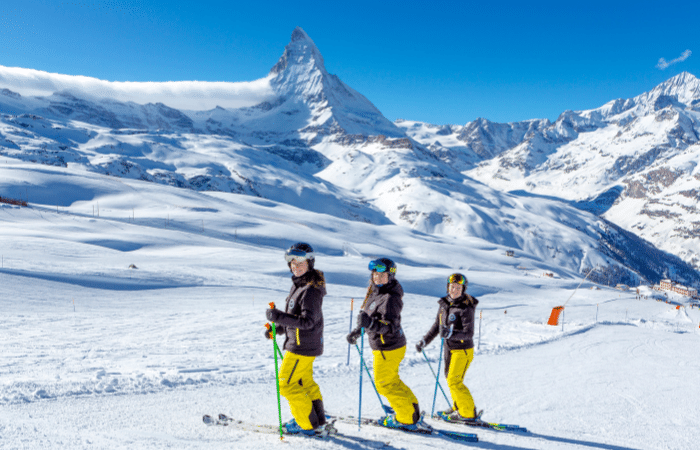 7. Pack Layers and Good Ski Socks
Keeping warm is especially important when it comes to skiing for beginners. Layers are essential just in case the weather changes throughout your stay in the mountains. Thermals are a good base layer to keep you warm on the slopes and anything that zips up is handy. A good pair of ski socks are great too to help with maximum comfort in your ski boots. You can also buy cheap disposable boot warmers that sit on the sole of your ski boots if it's particularly chilly.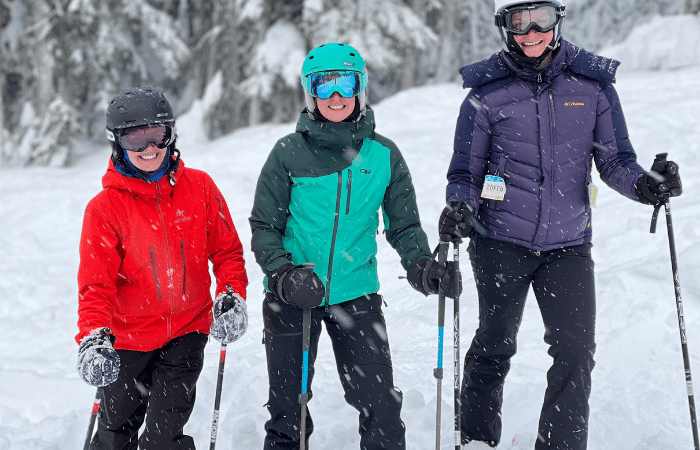 8. Try to Relax in the Evenings
If you have spa facilities in your accommodation use them. Your muscles will thank you for the next morning. A good swim or massage will help with aches and pains. This is a key beginner ski tip because skiing uses muscles that you wouldn't normally use in everyday life or other sports. If you're feeling sensible a stretching session after a day on the slopes or yoga will help a lot too.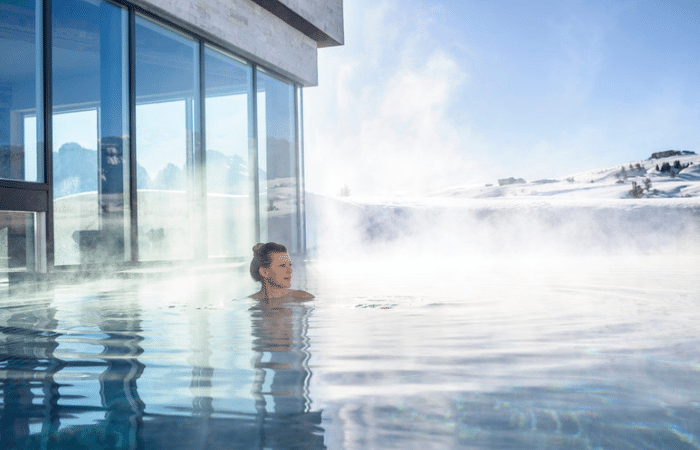 9. Book Accommodation Near the Beginner Area
Another first time skiing tip is the location of your accommodation. The nearer to the beginner area or easy slopes the better. This means you won't have to carry your kit for a long distance. When it's your first ever ski holiday, it's hard enough getting used to walking in ski boots let alone carrying skis and poles. Ski-in ski-out accommodation is perfect for beginners to get around the mountains.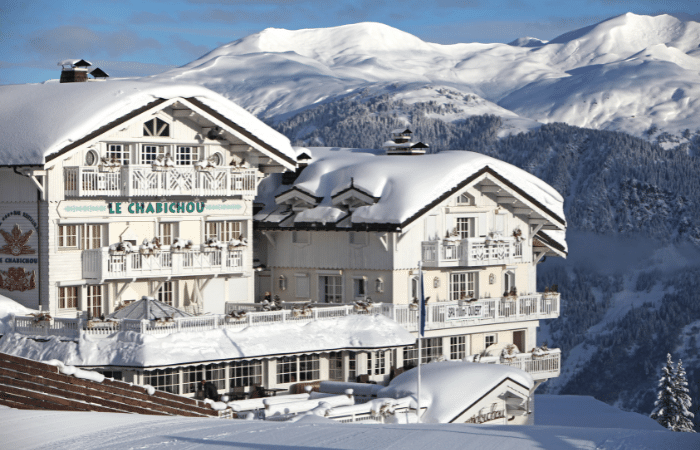 10. Buy a Comfortable and Safety Checked Helmet
Safety is key when it comes to skiing for beginners. A helmet with all the safety-approved features will protect your head if there's an accident. You can rent from ski shops but having your own can improve comfort and reduce the risk of injury. A helmet with good adjustments can improve your comfort significantly. It's also a great way to keep warm too. You'll notice that modern-day skiers mainly wear ski helmets on the slopes.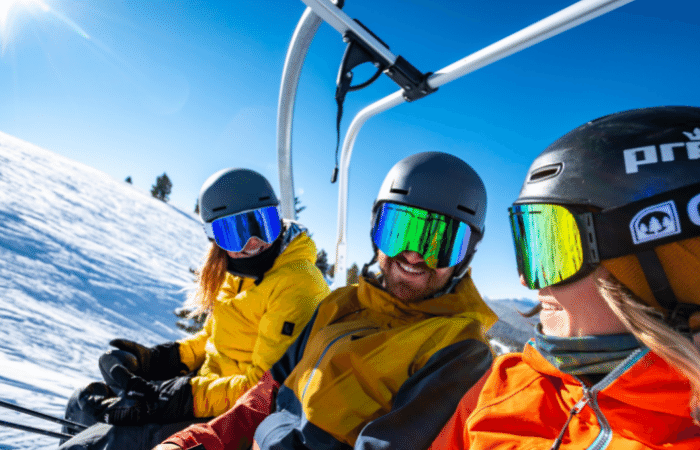 To find out more about our first time beginner skiing tips, please call our ski experts on 0207 471 7700.