Luke Watkins, Ski Accessory Buyer of Ellis Brigham Mountain Sports, gives us an expert guide on ski goggles.
There are many different goggles out there and deciding which is best for you can be confusing. Let's try and make it easier for you to decide by looking at some of the features and things to be aware of.
Frames
Frames come in different shapes and sizes. Choose one that fits snuggly on your face with no gaps between the foam and your face. Make sure they are not too narrow and close to the eyes, and you want a pair which provides good peripheral vision. If you wear optical glasses, then pick a pair that is OTG (Over the Glasses) compatible. Kids-specific goggles exist, they will be smaller in size and often made simpler to keep the price down. If you have a helmet then take it with you when buying goggles, this will help ensure they fit well together as you want to avoid any large gaps where they meet.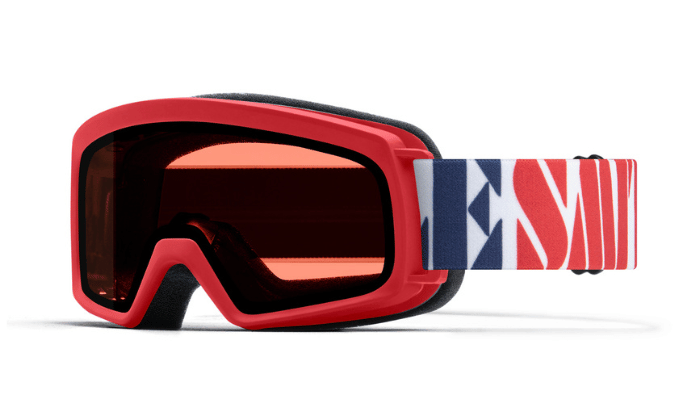 Lens Tints Explained
Like sunglasses, lenses vary as to how much light they block out. Lenses with a dark tint are more suited to brighter days, where orange, yellow and rose help to amplify what light there is making them more suited to duller conditions and snowy days.
Often you will see a lens VLT (Visual Light Transmission) rating which refers to the percentage of light that can pass through the lens. The lower the percentage the less light that passes through. For very sunny conditions a lens with a lower VLT is better, and for flat light and snowy days, a higher percentage is more favourable as it allows more light to pass through. Some lenses have a coating on the outside to help reduce glare from the light reflecting off the snow, particularly useful on sunny days.
What Lenses to Buy
In recent years several brands have come out with technologies which help to boost certain spectrums of light and filter out others to enhance contrast and allow you to see more clearly and in better detail while on the mountain. Examples of these are Oakley with Prizm, Dragon with Lumalens and Smith with ChromaPop.
I'm often asked which is the best lens to buy, but in truth, the perfect lens for all conditions doesn't exist. Think about where you go skiing and when. If you are off to North America in deep winter then chances are the light won't be so bright, but if you are skiing late season in Europe it could be very sunny.
You can buy a lens which covers a wide spectrum of conditions, but it won't be the best lens available for either very bright or stormy days. Some goggles are sold with two lenses and will provide one that works best in brighter conditions than a flat light lens for duller and snowy days.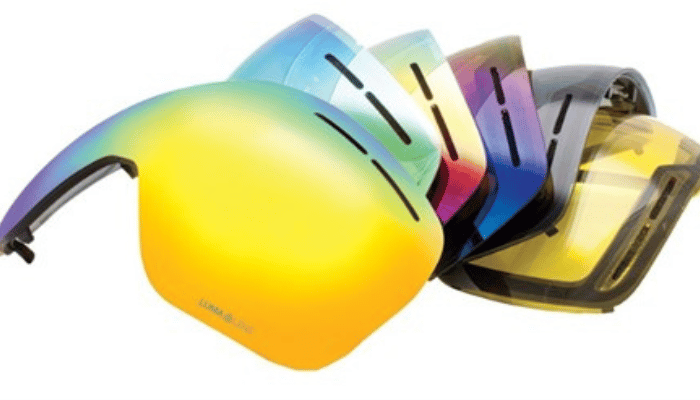 Lens shape
There are two main types of lens shapes. The traditional style that appears 'flat' is a cylindrical lens*. Modern technologies have allowed lenses to be shaped both vertically and horizontally creating a spherical lens. The spherical lens** produces better optical clarity as the theory is it is shaped like the human eye so will allow for less distortion and therefore a better field of view. Recently there has been an increase in the use of toric-shaped lenses. These are like spherical lenses but use a tighter horizontal curve, opening the lens for maximum peripheral vision to each side (so you can see more across the width).
*Cylindrical Lens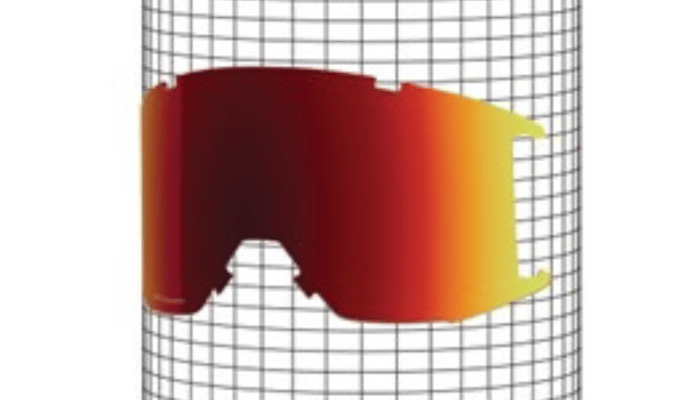 **Spherical Lens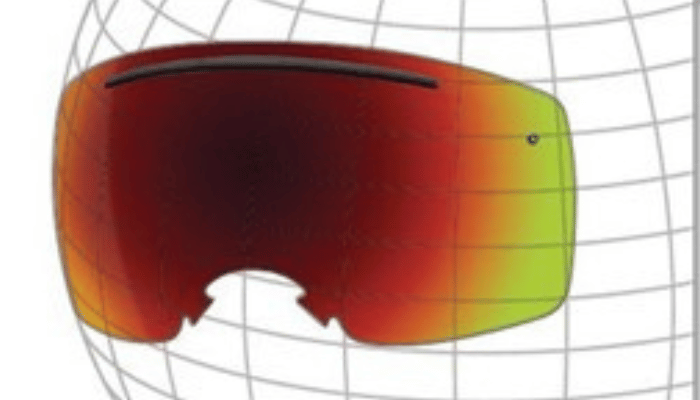 Other features
There are two main ways to produce a lens, injectional moulding and thermal-formed. Injection moulding produces the best optical clarity with less possibility of distortion, it also makes it possible to produce different lens shapes. Thermal-formed lenses are easier to produce and cheaper, helping to bring the cost of a goggle down.
The foam used will also vary with the cost of a goggle. A triple or double-layer face foam is found on better goggles and will use different density foams to provide a comfortable yet secure fit against the face. It will also help to wick moisture away for all-day comfort.
Some frames that come with two lenses will also have a quick-change system, usually on the more expensive models. This allows lenses to be swapped over more easily if conditions change. I'm not one for taking a second lens out with me for the day so usually have a look at the weather in the morning and then decide which to use. Yes, I have been caught out before when conditions have changed!
Explore Ellis Brigham's great variety of goggles for you to buy.
To find out more about Ski Solutions ski holidays, call our ski experts on 0207 471 7700.