Maison Sport is an online ski instructor booking platform that allows skiers to find, book and review independent instructors, all in one place. Skiers can browse a wide range of ski instructor profiles and accompanying reviews to choose their perfect ski instructor based on their own unique preferences. Maison Sport have spoken to some of their top instructors to discuss how to master a carved turn.
What is Carving?
Carving refers to when you ski on your edges and leave a clean track through the snow rather than skidding or sliding when you turn. This style of turn is very efficient and you may have seen experts tracing parallel, S-shaped trails into the snow as they make their way down the slope; this is carving.
We have spoken to our instructors Nicola Piva and Freddy Wilkens who have shared their top tips to help you hit the slopes with confidence! Nicola Piva is one of our fantastic ski instructors based in Val Thorens. He has a history of ski racing and has worked in resorts all over the world including Italy, Argentina, Australia, Switzerland and most recently, France. He has over 13 years of experience and consistently receives 5-star reviews from the clients he has taught on Maison Sport.
Freddy Wilkens is another one of our excellent Independent Instructors on Maison Sport. He has over 8 years of experience and loves racing, freestyle, off-piste, touring and mountaineering adventures. There are many aspects to keep in mind when mastering the carved turn, we hope this article will help guide your practice!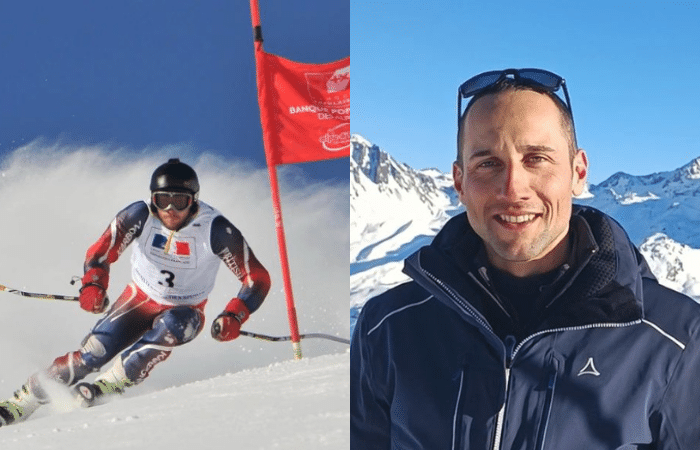 Freddy Wilkens (Left) and Nicola Piva (Right)
Initiating The Turn
To start the carved turn you need to roll your knees over so that the ski edges dig into the snow and start to track across the slope. Nicola says that "rather than rotating your feet you need to try and roll using your ankles and knees thinking about feeling with your big toe on one foot and little toe on the other side- depending on which direction you are turning". Once the edges are dug into the snow the skis will start turning and you will be able to apply more pressure. Freddy describes this process as "creating an edge angle with your skis, then riding along the edge", with the most important note to ensure you don't rotate your skis underfoot.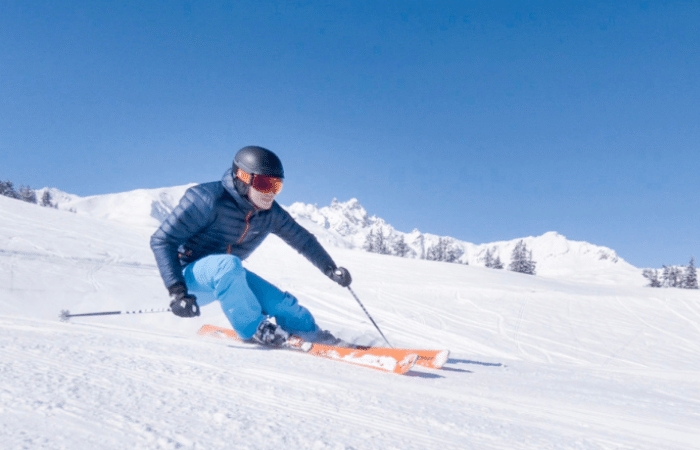 Your Body Position
When carving, maintain your upper body in an upright stance and position your shoulders square to the direction of the skis. Try to keep your pressure in the front of your boots and over your outside ski as much as possible. When Nicola works with his clients he stresses the importance of timing the movement of your different body parts with a focus on being over the outside ski during the turn.
Freddy talks about how speed plays a part in your ability to carve. At slower speeds, you will be creating the edge angle in rolling your ankles but as you increase your speed he explains that "you can use other levers your body has to offer such as your hips and waist to create more lateral separation and keep your weight over the outside ski".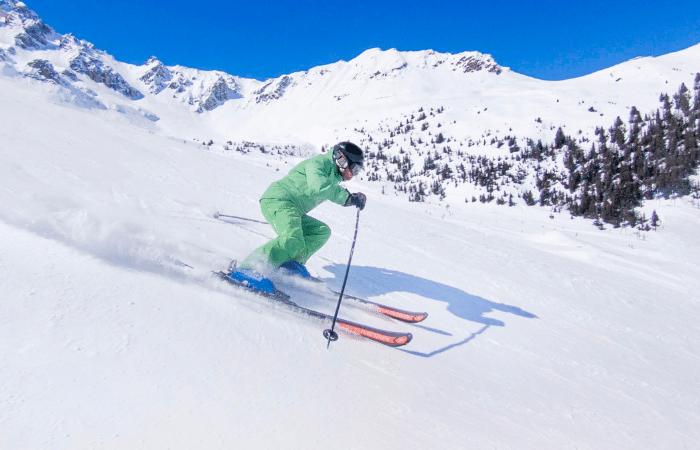 What Kind of Terrain Should You Practice On?
To start, try getting the feeling of your skis tracking smoothly on flatter gradients. By its nature, carving will make you go faster down the slopes. You will be able to practice on blue runs without picking up too much speed and then progress to steeper runs as you build confidence.
Nicola explains that ''at low speeds, you can understand the real concept of the carving and then after you can try to progress to steeper slopes". He describes carving as a "fantastic personal challenge". Freddy compared carving to going round a roundabout on a bike, stating "It's a balancing act between speed and edge angle. The faster you go, the more edge angle you will be able to create. If you are going fast you have more forces to play with and can create a larger edge angle. If you are going more slowly and try to create the same amount of edge angle you'll likely fall inside". Try playing around with speed, slope gradient and edge angle when you're practising your carved turns.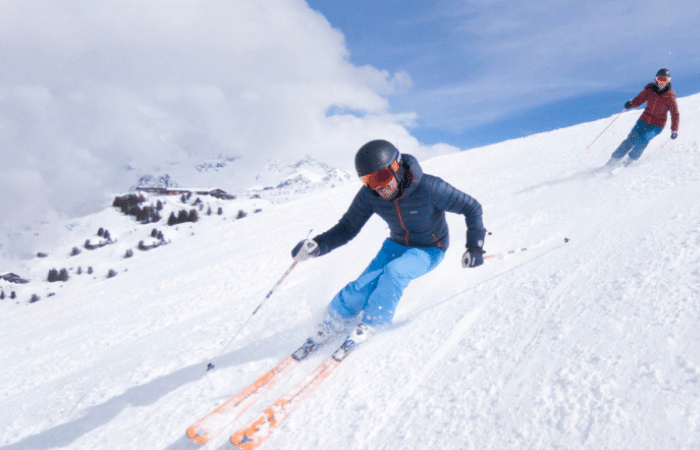 The Type of Ski
Carving is only possible with the right kind of skis. Freddy is here to talk us through the equipment we need to get started. He explains, "The first thing I like to do is to show people how skis are actually designed. All modern skis have a side cut, and a turning radius. This determines how tight of an arc you can create when you carve out your turn".
Nicola also talks about the importance of your equipment, he explains that classic carving skis will allow you to "take advantage of the shape and the flexibility of the ski". You don't need to buy new skis just to learn how to carve. If you're considering new skis anyway, though, all-mountain skis offer a nice sidecut radius for carving. They also have enough camber to allow you to flex the skis and hold the edges.
Final Thoughts!
Freddy explains that "the trick to successfully execute a carved ski turn is to be patient and not to overcomplicate the process". Most importantly, enjoy yourself! Nicola describes the transition of progressing from regular parallel turns to carving turns much like the transformation from driving a "Fiat Panda and changing to a Lamborghini Gallardo". In essence… More speed and more fun!!
Make sure to check out our website maisonsport.com to browse all of our instructors in over 350 ski resorts. The Independent Instructors at Maison Sport are Waiting For You!
To find out more about Ski Solutions' range of ski holidays, please call our ski experts on 020 3944 7213.