Two of the Ski Solutions team, Peter Davies (Partnerships and Campaigns Manager) and Martin McGrath (Product Manager), took a tour around the best hotels and apartments in the Three Valleys. There is a fantastic choice of luxury accommodation in Courchevel, Méribel, Val Thorens and St. Martin de Belleville. Take a look at the best luxury ski accommodation in the Three Valleys.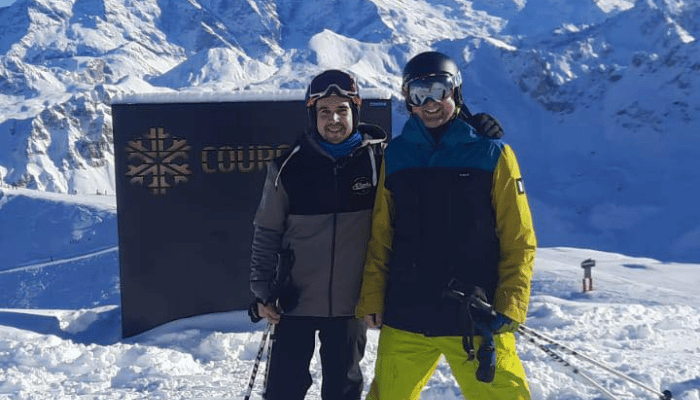 Hotel Les Trois Vallees, Courchevel
The first visit was to the delightful Hotel Les Trois Vallees. This stylish hotel is in the heart of Courchevel and has a classic but modern alpine design. Recently renovated, the bedrooms are an ideal place to relax after a day on the slopes. If you want to truly unwind you can take a visit to the Hotel's hot tub and sauna, to loosen those muscles. The bar serves a great variety of drinks and food, so you don't have to venture out to town if you don't want to.
Stay At:
Designed to be an perfect retreat for mountain enthusiasts in the 1950s, Hotel Les Trois Vallees is a modern, stylish hotel in the heart of Courchevel.
Courchevel ski holidays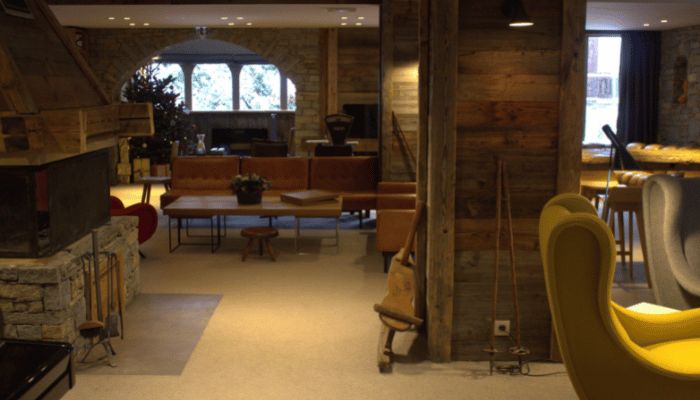 La Sivoliere Hotel, Courchevel
If you want a place with attention to detail and excellent service, La Sivoliere is the place to book. It is in a quiet part of Courchevel so you feel like you have a personal retreat after a day on the slopes. The rooms are beautifully designed and maximise comfort. La Table de Madame signé l'Ami Jean is a relatively new restaurant and bar that serves delicious food and amazing drinks. You have to try the Peaky Blinder themed cocktails!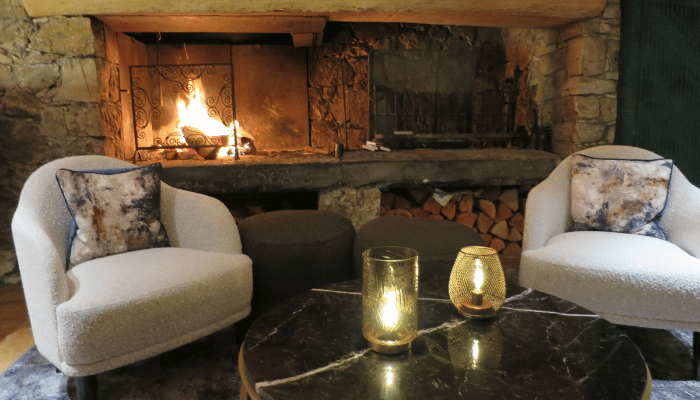 Portetta Hotel, Courchevel
Located at the foot of the pistes of Courchevel 1650, Portetta Hotel is an ideal place to book when in the Three Valleys. This family-friendly establishment is convenient with a ski-in ski-out location and the ski school is only minutes away. Unwind in the in-house luxury spa hosts extensive treatments, a sauna hammam, a relaxation zone and a gym, the perfect opportunity to feel totally at ease. It is also home to the wonderful Cucina Angelina' which has a menu curated by famous Michelin-starred chef, Angela Hartnett.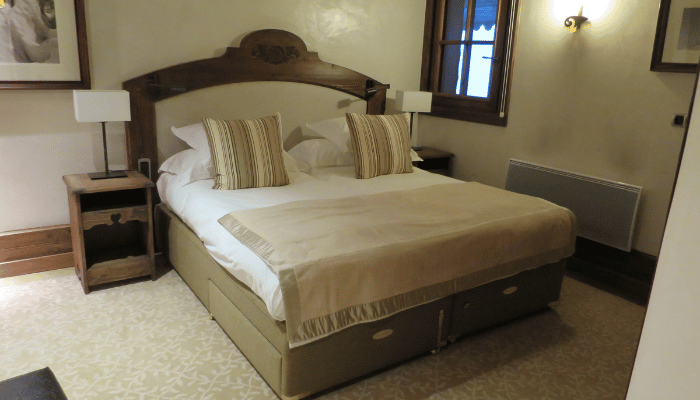 Le Grand Hotel, Courchevel
Le Grand Hotel emphasises a relaxing experience during your stay in the Three Valleys. As soon as you enter the lobby the light and airy décor put you at ease. This continues in the spacious bedroom suites which are perfectly designed for a great night's sleep. In addition, the hotel also has a sauna, Turkish steam bath and massage rooms as well as a small gym. The ski-in ski-out location is also another plus, making your ski holiday experience one of the easiest you've had.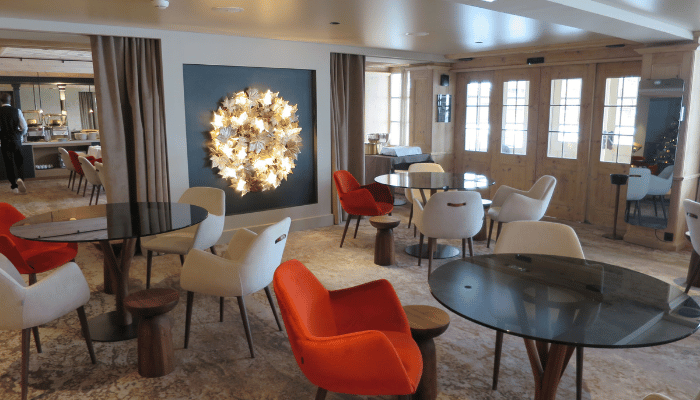 Suites De La Pontiniere, Courchevel
If you want to take your luxury ski experience to the next level, Suites De La Pontiniere doesn't disappoint. There are 15 exclusive luxury suites which have impeccable design and top-class facilities. There's also a 4 bedroom penthouse with a fully-equipped kitchen, open fire and lovely spacious living area. In addition, there's a spa area complete with a swimming pool and treatment areas for those wanting to relax after a day on the mountain.
Hotel Chabichou, Courchevel
Hotel Chabichou is a real favourite with Ski Solutions clients and there's no wonder. It has incredible facilities, a 2 Michelin-starred restaurant and a tranquil spa area. The bedrooms are beautifully designed and you will be guaranteed maximum comfort. The cosy lounge bar, with its open fireplace, is a great place to relax too. On top of this, it's in a ski-in ski-out location taking the hassle out of getting up the mountain.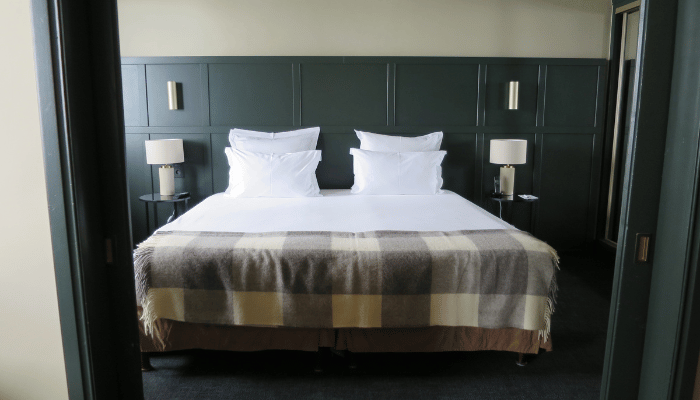 Hotel L'Ecrin Blanc, Courchevel
Families will love Hotel L'Ecrin Blanc because of the amazing childcare and top-class facilities within the hotel. There's a fantastic dedicated play area and kids club to join. It is also attached to the state-of-the-art Aquamotion centre, which has many swimming pools, wave machines, climbing walls and much more. The restaurant serves delightful food and has a spacious design. It also includes a kid's menu to enjoy. There is a great selection of rooms too for families to relax in. An amazing family ski holiday experience.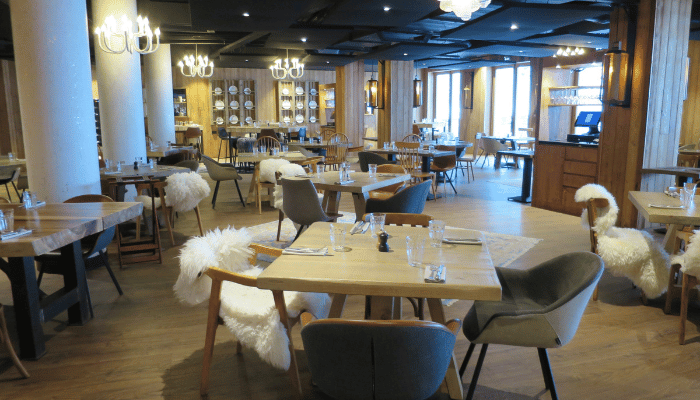 Hotel La Chaudanne, Méribel
Located near the centre of Méribel and next to the Chaudanne lift station, Hotel La Chaudanne is in an ideal location. It has everything you could possibly need for a luxury skiing experience. Relax whilst using the excellent wellness facilities, which include an outdoor swimming pool, hot tub, sauna, hammam and fitness room. Other perks of La Chaudanne include a concierge service, porters and 19hr room service. There's a good variety of rooms to enjoy, all of which are great to relax in. The restaurant has a brilliant gourmet buffet, which emulates a high-class brasserie and is a bar come evening.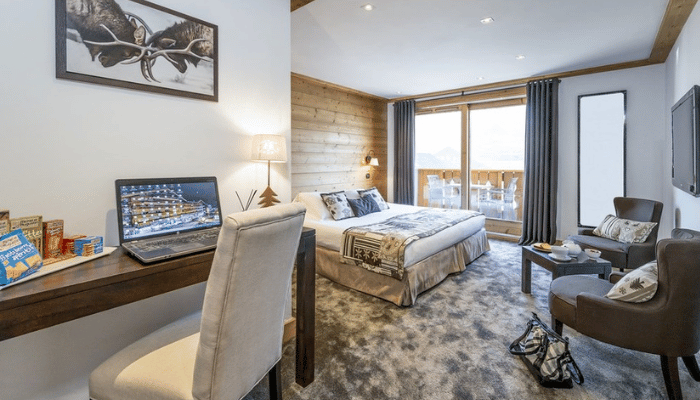 Hotel Le Kaila, Méribel
Hotel Le Kaila is undeniably the highest-quality hotel in Méribel. Its attention to detail and world-class facilities are second to none. It is home to l'Ekrin, the gastronomic heart of Méribel and the only Michelin-starred restaurant in town. The restaurant serves some of the best food in the Alps. The Spa by Nuxe is incredible featuring a stunning swimming pool, steam room and sauna, in addition to several private treatment rooms offering a selection of luxurious massages and treatments. There's a great choice of suites which are ideal for relaxing after a day on the slopes.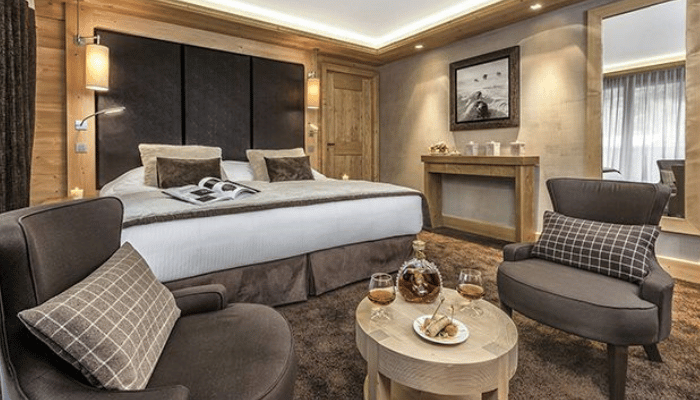 M Lodge Hotel, St Martin de Belleville
The M Lodge Hotel is new for the 2022/23 winter season. This exciting new 5-star hotel has superb facilities and a delightful array of rooms. It is wonderfully designed with modern alpine décor and has fantastic cuisine. You can relax in excellent spa facilities, which include a beautiful 16-metre indoor swimming pool, sauna, and multiple treatment rooms. Guests can also enjoy the La Table Du M Lodge restaurant and cocktail bar; here, guests can enjoy an extensive wine and cocktail menu. It is also close to the slopes so it's easy to access the amazing Three Valleys ski area.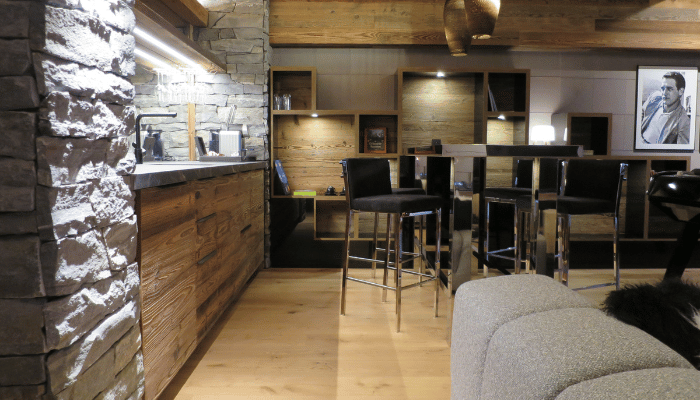 Hotel Le Fitz Roy, Val Thorens
Hotel Le Fitz Roy is a real touch of class. Wonderfully decorated and designed, the hotel's theme is a throwback to 70s-80s design but with a modern twist. Sitting at an altitude of 2,300m, Le Fitz Roy is the highest-sitting 5-star hotel in all of Val Thorens. The hotel also provides guests with access to the spa including a sauna and swimming pool allowing guests to relax and unwind after a long day on the slopes.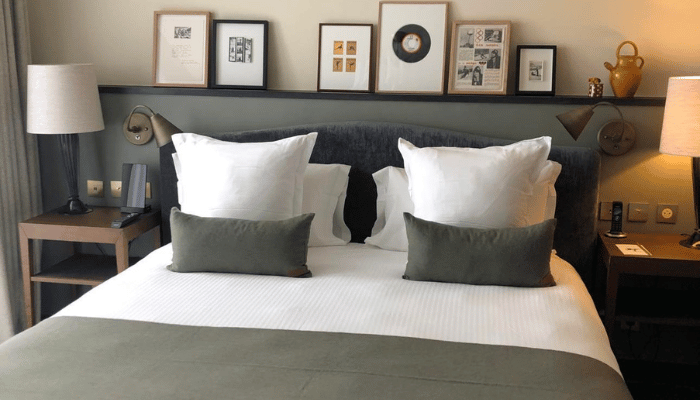 Hotel Le Val Thorens
Hotel Le Val Thorens has been expertly refurbished emphasising a fun and stylish design. The rooms emphasise comfort and class. A central covered lounge, garlanded by pinewood beams, provides you with an open fireplace and shopping facilities including a sports shop. It has two excellent restaurants to dine at and a brilliant bar area for apres drinks. You can also unwind in the soothing swimming pool and sauna within the hotel.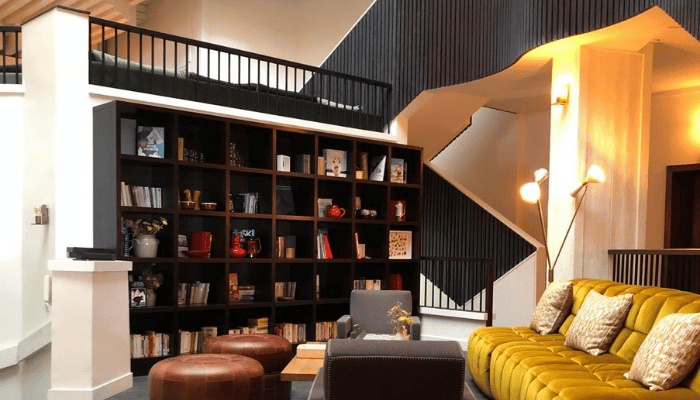 Hotel Koh-I Nor, Val Thorens
A truly amazing luxury experience is the Hotel Koh-I Nor. There are 63 superb luxurious rooms and suites, all designed to maximise relaxation during your stay. You can relax in the state-of-the-art spa which has two swimming pools, a sauna and a jacuzzi. You can even treat yourself to a delightful massage. Within the hotel, there are three wonderful restaurants for you to enjoy. All of which have a delicious menu with cuisine that will delight your taste buds.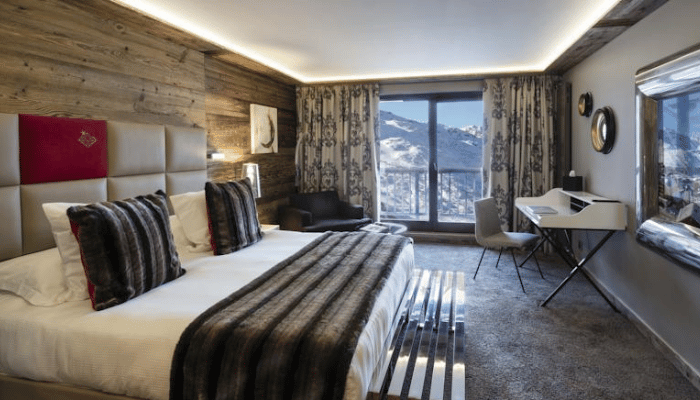 Residence Koh-I Nor, Val Thorens
If you want to take your ski holiday experience to the next level, Residence Koh-I Nor has everything you need. The luxury apartments have been brilliantly designed and make you feel like you have your own slice of paradise. Residence Koh-I Nor overlooks the resort and is just a stone's throw away from the centre of Val Thorens. You also have access to the amazing wellness centre which contains an indoor swimming pool, sauna, fitness room and spa.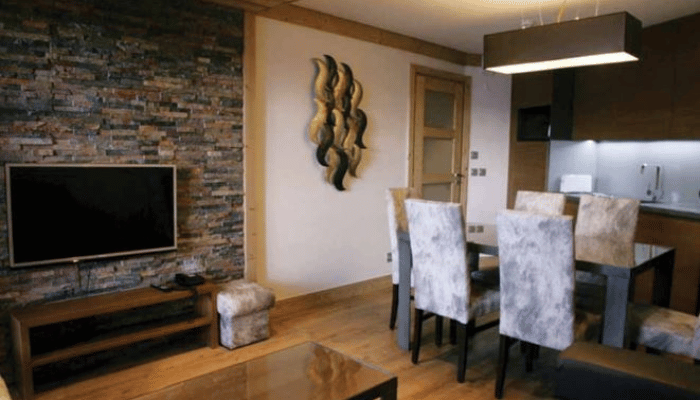 To find out more about luxury ski accommodation in the Three Valleys please speak to the Ski Solutions experts. Call us on 020 7471 7700.