I have been fortunate enough to stay in some wonderful ski hotels over the years, and I've come to realise that if you want a true proxy in which to measure the relative luxury of one hotel versus the next, forget the square footage of the spa, the stars above the door, or the steps to the nearest lift, and look no further than the humble ski boot room. Let me explain……
We've all witnessed at least one basement boot room horror show in our skiing careers. You'll know the sort of place I mean, almost certainly accessed via a perilous, dimly lit staircase. The damp, fetid, smell of drying boots guiding you blindly to a windowless room, wet underfoot and furnished with a couple of wooden benches, grossly inadequate for the 9 am pre-ski school crush of bodies and kit. You spend 10 minutes trying to figure out where on earth you left your skis the previous evening after the too-long, never to be repeated ('till tonight) après ski session and curse the soggy socks you'll have for the rest of the day.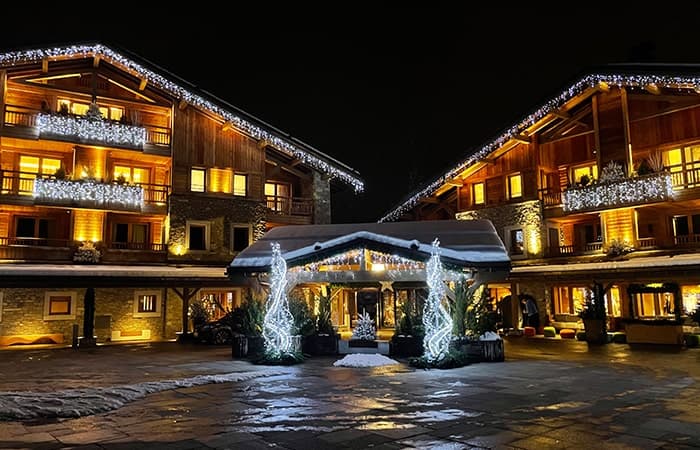 Now, you won't be surprised to hear that this couldn't be further from my experience at the impeccable five-star Four Seasons Hotel Megève which I visited for a pre-Christmas ski weekend in December 2022.
The airy, bright (ground floor) locker room here doubles as an in-house rental concession and is staffed by cheery chaps like Tobias, who not only set your kit up for you each morning but help you on and off with your boots (quite the indulgence) and knock together a mean hot chocolate. Forgotten your sun cream? Need an energy bar for your pocket or a tip for the best warm-up run on the mountain? These guys have got your back.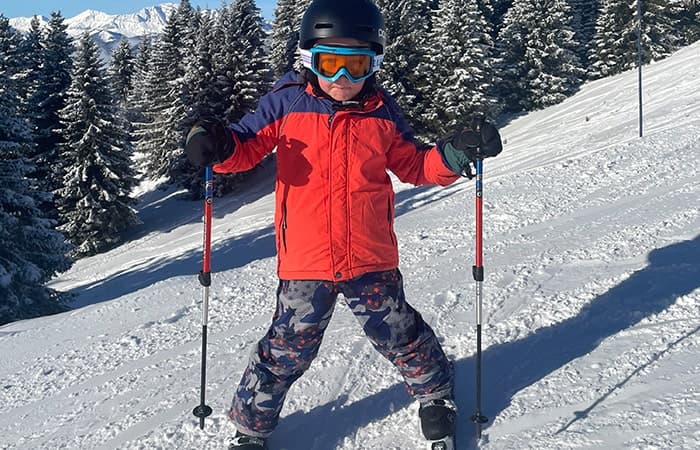 And so it was, we started and ended our ski days in some style and comfort. Megève was established by the Rothschild family a little over a century ago. They set out to create a unique resort, distinct in traditional French Alpine character, appealing to both summer and winter visitors. If you are looking for somewhere as appealing off the slopes as on them, Megève is an excellent choice for non-skiers with extensive winter walking and cross-country opportunities as well as a 'proper' town to enjoy.
That's not to say that the skiing isn't extensive, and there are no less than 325km of pistes across three linked mountains, appealing mostly to intermediates who enjoy cruising the tree-lined blues and reds. We enjoyed crowd-free skiing pre-Christmas with top to bottom snow, though in lean snow years, bear in mind the relatively modest altitude of the resort. Megève itself is at 1100m, with skiing up to 2350m which does mean it can be susceptible to mild weather, as we had this year over Christmas. Megève suffered somewhat, though I have little doubt those staying at The Four Seasons Hotel Megève will have found plenty of off-slope distractions to keep themselves busy.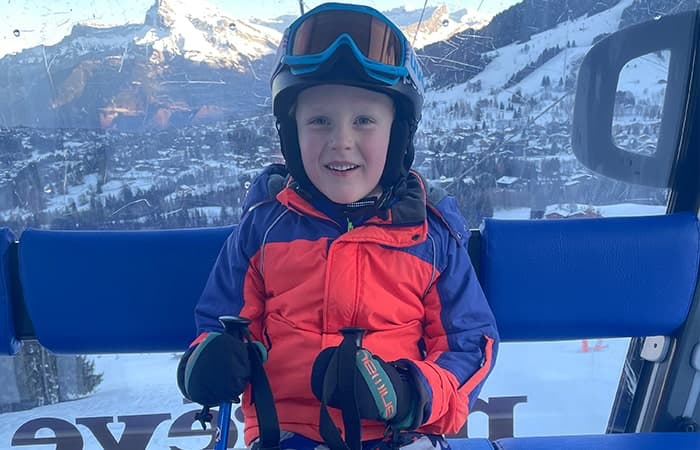 Perched piste-side on the Mont d'Arbois, The Four Seasons Hotel Megève can make a legitimate claim to be one of the most luxurious addresses in the Alps.
Bootroom aside, there is an extensive range of facilities, including an indoor & outdoor pool, a 900m2 spa and two restaurants. La Dame de Pic – Le 1920 is the crown jewel serving locally sourced, traditional French cuisine in a beautiful setting, with tremendous Alpine views. It has a Michelin star, more than likely I suspect, a second before long. Kaito is a little less formal, serving Japanese dishes crossed with local Alpine produce. The Wine cellar is as extensive as you would expect, showcasing over 10,000 bottles of the finest wines from around the world.
Facilities for families with children of all ages are excellent, and include the staffed Kids Kingdom and dedicated Teen Zone featuring full-size view arcade machines and table football to the delight of both dad and son travelling.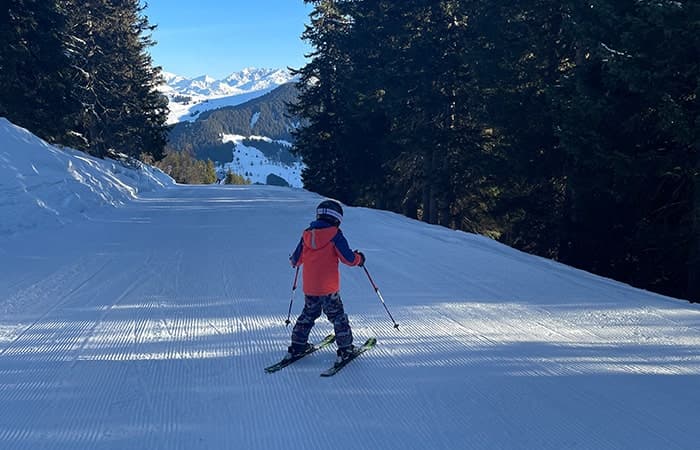 To find out more about Megève and The Four Seasons Hotel Megève please speak to our experts. Call us on 020 7471 7700.
Stay At:
A beautiful five-star hotel in a ski-in ski-out location. It has fantastic service and facilities.
Megève ski holidays