Treat yourself to a gourmet experience on your next ski holiday and enjoy delicious regional specialities in a spectacular setting, complete with views over snow-capped mountains and pine forests. Look to these top 10 mountain restaurants for an evening you'll never forget.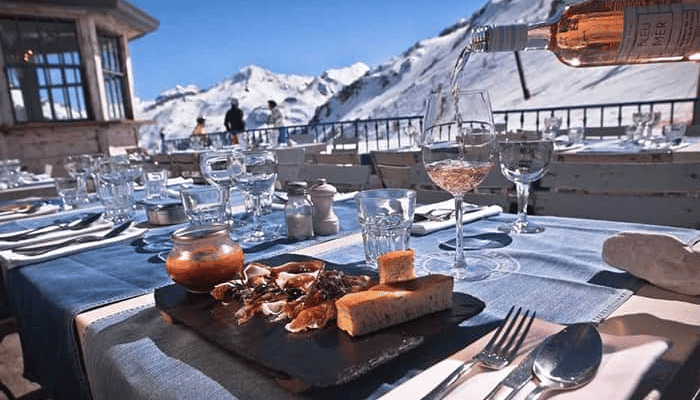 1. La Fruitière, Val d'Isère
La Fruitière's talented chefs showcase exacting attention to detail in every part of your meal. This extends even to the cheeses. With cellars that are specially designed to store and mature local varieties and a head cellarman to preside over operations. The restaurant is in fact modelled on a traditional dairy, with pretty coloured tiles, exposed beams and milk pails to add a rustic touch. There's a wide range of dishes to tempt your appetite. From succulent grilled steaks to freshly made pasta dishes and typical Savoyard delicacies. Menus change seasonally too so you're sure to find something to inspire.
Stay At:
Located in the heart of Val d'Isère, Hotel Ormelune is close to the nursery slopes and ski school making it a great base for beginners.
Val d'Isère ski holidays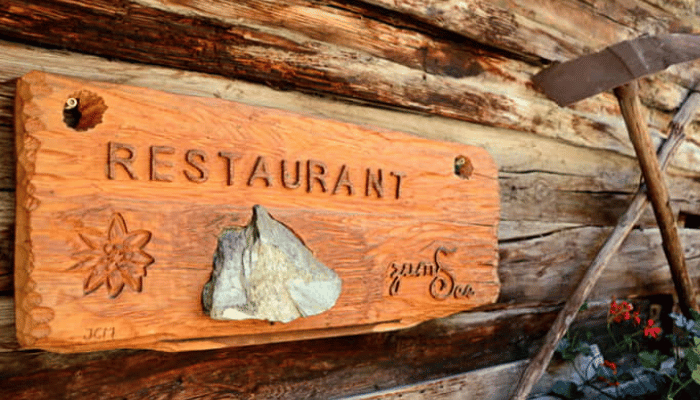 2. Zum See, Zermatt
This welcoming family run restaurant is an easy walk from the centre of town. The wood-clad building has traditional Swiss charm. If the weather is warm you can sit outside and enjoy magnificent views over the Matterhorn's twisting peak. The venue is highly regarded internationally, with 14 points from the prestigious Gault Millau Guide. Try specialities like Dover sole or fish soup and finish off your meal with an indulgent 'Napoleon' cream slice. During winter, every Thursday night is especially dedicated to fondue, with gooey bowls of cheese and fresh bread for dipping.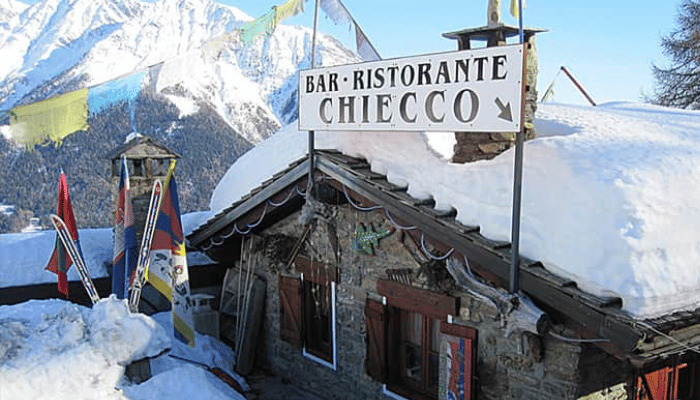 3. Chiecco, Courmayeur
People from all over the world come to Courmayeur both for the skiing and the food. Sample generous portions of wild boar with polenta or lamb chops in a fragrant mustard sauce at this traditional Italian restaurant. The venue is perched right on the piste. You can look out over the forests and snowy slopes of the stately Mount Blanc chain. Chiecco's wine list is also exceptional. It's a cosy, intimate space so booking ahead is highly recommended.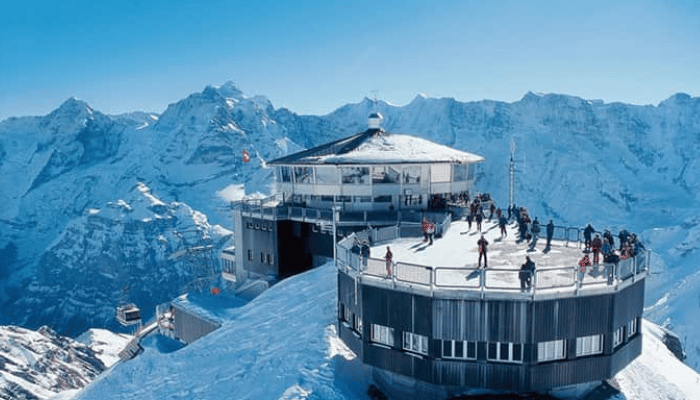 4. 360 Restaurant Piz Gloria, near Grindelwald
They know how to start the day at the Piz Gloria. Enjoy a James Bond 007 breakfast buffet that includes smoked salmon and sparkling prosecco or rimus. The area was a filming location for 1966 Bond Film On Her Majesty's Secret Service, and it's an accolade they take quite seriously – even the burgers bear a '007' stamp. The restaurant is located at 2970 metres above sea level. As the name would suggest, it constantly rotates affording unparalleled views of clear blue skies and sweeping mountains.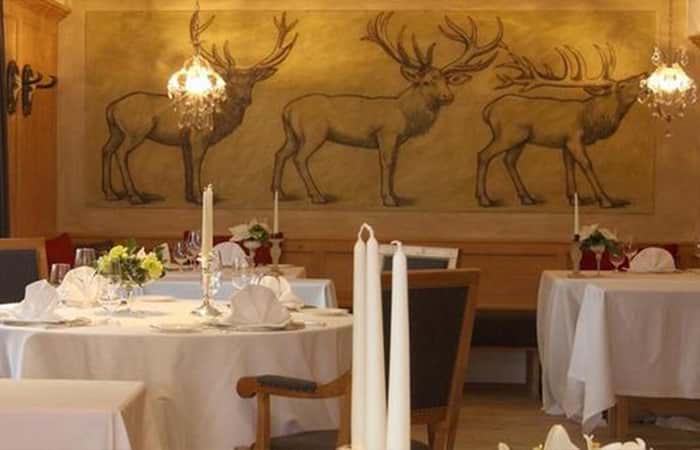 5. Restaurant St Hubertus, San Cassiano
Named after the patron saint of hunters, Michelin-starred St Hubertus is a sleek and modern dining space. You can chose to sit in front of the open fire or at the chef's table, with a direct view into the busy kitchen. The food produced in this elegant restaurant is both appetising and experimental. Enjoy dishes such as beetroot gnocchi, smoked eel and marinated lamb served with tarragon mayonnaise. There are plenty of regional wines to sample too. The sommelier will happily share their expertise to help find the perfect pairing for you.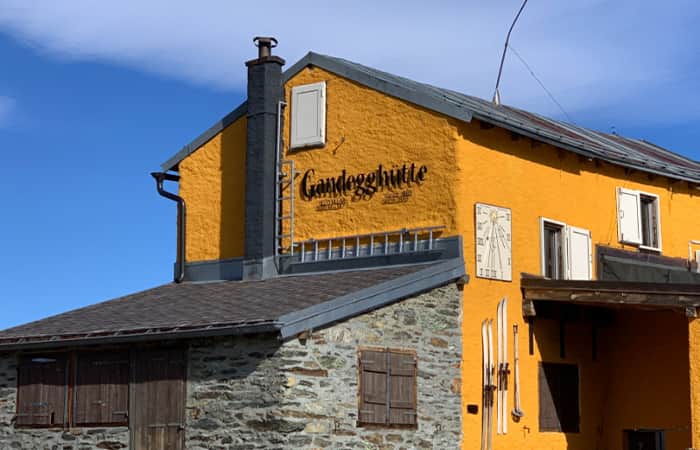 6. The Gandegghütte, Zermatt
Zermatt has far more than its fair share of high-grade mountain restaurants, but this one is almost 130 years old and perched at 3000m way below the Klein Matterhorn cable car it takes some finding. It can't be seen from the slopes, and it's easy to miss the sign, which in theory should mean few people can find it, especially as you have to ski a little uphill section (but only briefly) to get there. It's been described as the most authentic of all Zermatt's mountain huts. It's fairly unpretentious and not quite Michelin star level, but it has the best Käseschnit (bread baked in an earthenware dish smothered in cheese with a fried egg and bacon on top) in Zermatt.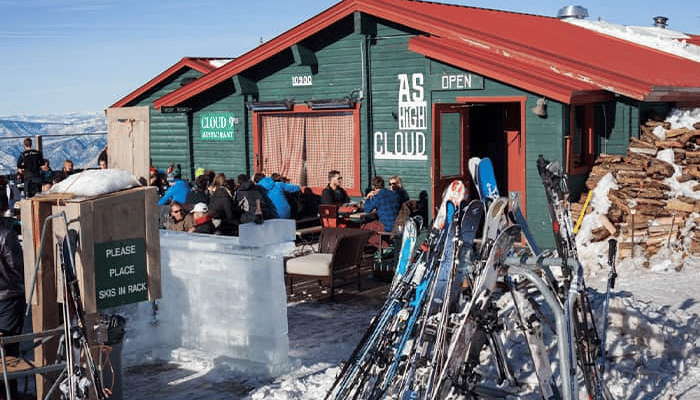 7. Cloud 9, Aspen Highlands, Colorado
If you're skiing in Aspen try really hard to get a seat at Aspen Highlands' legendary Cloud 9 'Alpine Bistro'. This small but fairly exclusive restaurant is so popular you have to book if you want a table inside. There are seats available outside too. This bistro has typically European dishes such as fondue, raclette, venison and osso bucco. There is a great party atmosphere, you might even see some diners dance on the tables!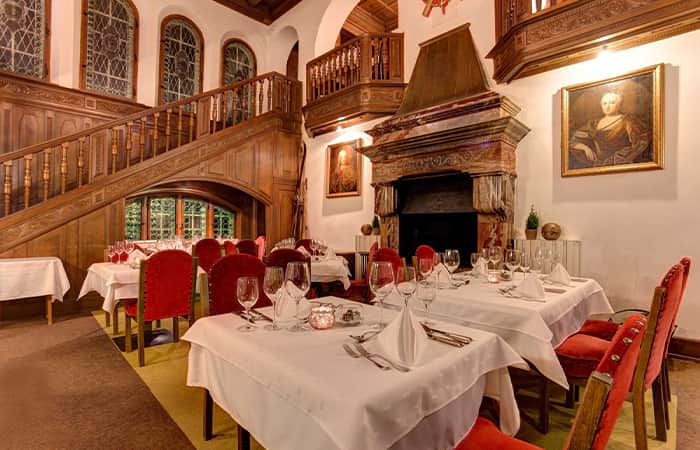 8. The Museum Restaurant, St. Anton
There's a lot history tucked away in this historic and celebrated Tyrolean ski area. You can combine it with an excellent dinner at the resort's delightful museum. The exterior of the 19th century wooden building at the foot of the slopes was used to great effect in the film Chalet Girl, but it's the interior that provides the big surprise. You can enjoy a fascinating tour of the museum, and even watch some of the classic locally shot early black-and-white ski movie clips before sitting down to authentic traditional Austrian fare. There's even hay soup on the menu – but you need to book.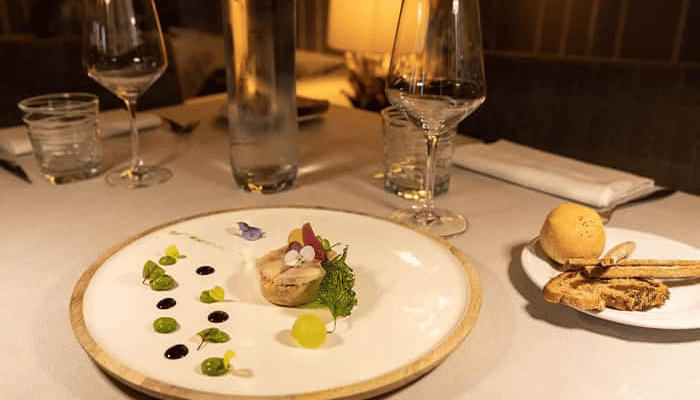 9. The Maison Vielle, Courmayeur
At the top of the Maison Vieille chair lift at Col Checrouit, the charismatic 'patron' Giacomo Colosi gives everyone an expansive welcome. Start with Antipasti misti: platefuls of tagliatelle funghi, ravioli anatra and spaghetti carbonara, followed by stinco di maiale al forno (shin of pork), carbonada brasato al vino rosso (beef stew in red wine) and trota (trout) flambee. All this washed down with Vermentino and Chianti. And for pudding – flambeed frutti di bosco brulee washed down with grappa al miele caldo (hot grappa with honey). You may not want to ski again after all this except to limp home to Courmayeur.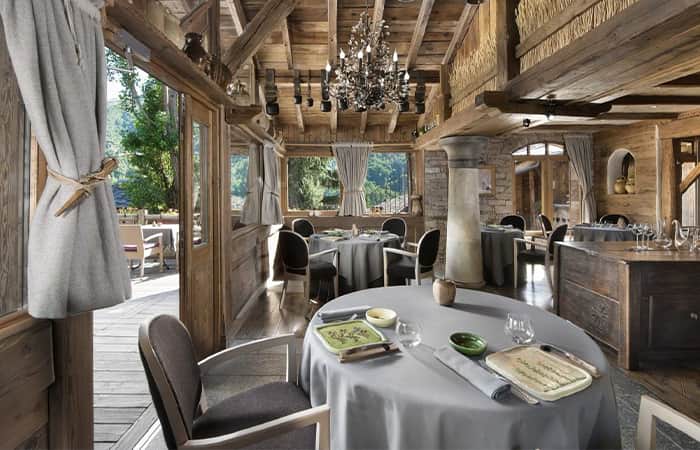 10. La Bouitte, St Martin de Belleville
Rather like the Gandegghütte in Zermatt, this old wooden hotel chalet restaurant is quite hard to find. It's actually just above St Martin in the neighbouring Hameau de St Marcel, on the main road to Les Menuires and Val Thorens. You can't ski there direct, but by arrangement, the restaurant will happily collect you by car. With two Michelin stars, the chef produces a set menu and if you go "off-piste" there are many exotic dishes to choose from. There are also "surprise" menus ranging from three to eight dishes. Seafood is a speciality, plus traditional Savoyard specials such as foie gras, snails, frogs' legs, and roasted pigeon. There's a large selection of good wines too. It's much more informal and relaxed than you might find in other Michelin-starred restaurants.
To find out more about our recommended restaurants on the slopes, call our ski experts on 0207 471 7700.