I am the CEO of the Active Travel Group and have been lucky enough to be a part of the development and growth of this business since 2002. Skiing is my total love and passion, and having got into the sport via a school trip to little-known Folgarida in Italy back in 1994, I have been hooked ever since.
After my first trip skiing with school, I had a few years away from the mountains before fully immersing myself in the sport by means of a pre-university gap year. I packed myself off to Whistler for the winter and talked myself into a job to pay the rent. I skied and drank my way through a legendary winter in which more than 30ft of snow fell. University followed in Aberystwyth where I was Ski Club president for my final year. Our racing performances were abysmal, but we weren't in it for the glory, and we acquitted ourselves well in other departments.
"I skied and drank my way through a legendary winter in which more than 30ft of snow fell."
Anyone who has been involved in organising and participating in university ski trips will know the fun, and hangovers involved. Post-university, I had an itch to get back to North America and spent the final couple of months before graduating convincing my best friends to forget about finding a job, and instead come back out to Canada and spend a winter playing in Whistler. After season number two, a proper job was needed and I joined a wonderful little company called Ski Solutions in September 2002, selling lovely ski holidays to lovely people. I have been doing everything I can to remain in ski and active travel since then.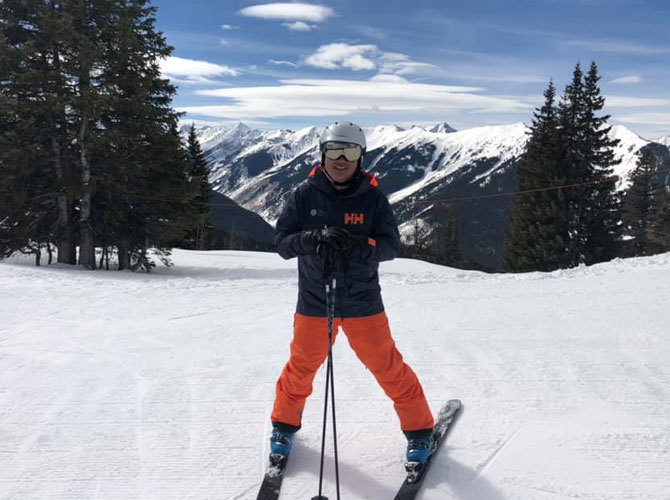 My all time favourites for a long lazy lunch are Chiecco and La Maison Vieille in Courmayeur. The Italians have turned the ski lunch into an art form, and they are always incredibly good value. For après ski partying, it's still hard to beat St. Anton and the craziness of the Mooserwirt, though Ischgl gives them a run for their money.
Best Après Ski Resorts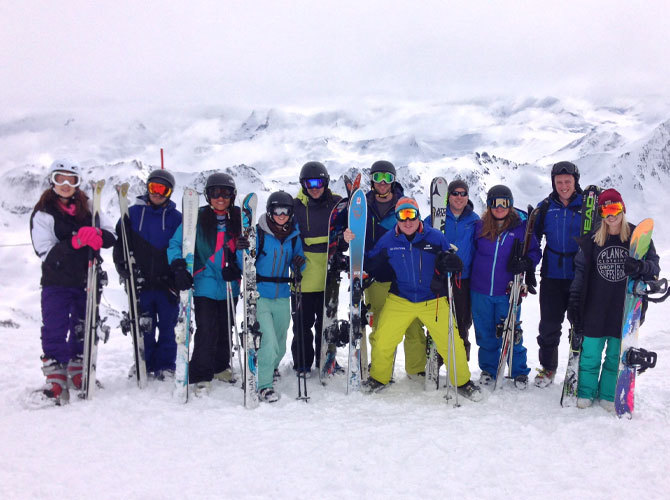 Always try and ski with people who are better than you, and don't scrimp when it comes to buying jackets and goggles! Both should give many years of good service and are worthwhile investments. At Ski Solutions, we've been wearing Eider kit for years, and I recommend it wholeheartedly.
Our Ski Gear Guides
A Family of Six Expert Travel Companies