An all-inclusive ski holiday takes away all the stress of having to book everything yourself. Club Med skiing have destinations in France, Italy and Switzerland. Our ski experts have created a guide to the best Club Med ski resorts you can book.
About Club Med Skiing
Club Med skiing offers all-inclusive ski holidays in various destinations around Europe. They operate in 22 ski resorts across France, Italy and Switzerland. Packages include accommodation, ski or snowboard lessons for all ages and standards, 6-day lift passes, food, childcare and evening activities. You can also hire equipment directly from Club Med for an extra cost. It's no hassle booking when you go with Club Med.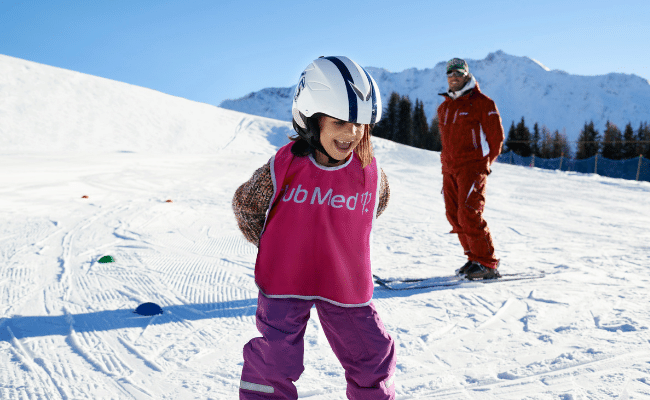 Alpe d'Huez, France
As one of the largest French ski destinations, Alpe d'Huez is one of the best Club Med ski resorts you can book. You can explore 250km of pistes with a full lift pass. The slopes cater for all levels of skiers which is perfect for mixed ability groups and families. The village itself is located on the mountainside surrounded by the incredible scenery of the Southern Alps. If you're a foodie, Alpe d'Huez has a wide variety of restaurants and bars to enjoy. Après ski lovers will also enjoy their visit to lively bars and clubs in the area.
You will stay at the four-star Club Med Alpe d'Huez full board hotel. It has everything you need to have fun and relax after a day on the slopes. The hotel has two restaurants that serve dishes for every taste at breakfast, lunch and dinner. On top of this, there's an indoor pool, spa, paddling pool and a family gaming area. Pure comfort in the Alps.
Stay At:
This is a full board hotel – including flights/transfers, local area lift pass, tuition, childcare, open bar/snacks & entertainment.
Alpe d'Huez ski holidays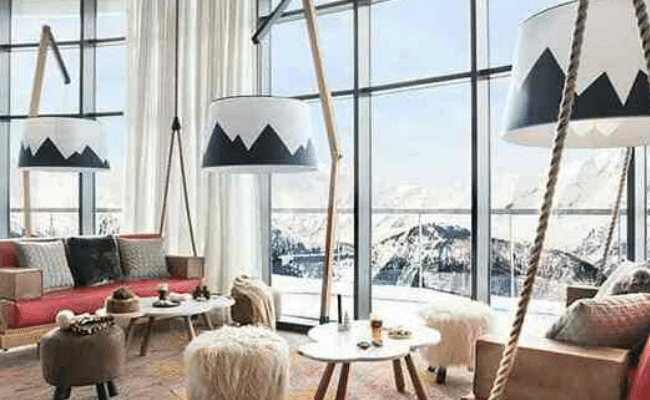 La Plagne, France
There's a reason why La Plagne is one of the most popular ski resorts in the world. It has an impressive 425km to access with a full lift pass and its snow record is very good. Whether you're a beginner or advanced skier, there's something for everyone on the mountain. We recommend the La Ferme restaurant, which is a cosy establishment that serves the best traditional alpine cuisine. As for the après, Bar La Mine is great for live music and has a large terrace to enjoy the sun.
At the Club Med La Plagne 2100 hotel, you're located in the perfect ski-in ski-out area. No need to travel to the slopes they're on your doorstep. The four-star hotel has two restaurants that serve excellent traditional Savoyard cuisine. You can also have a well-deserved drink at the south-facing lounge bar too. As well as great food and drinks, the hotel has excellent facilities. It offers a wellness centre with a hot tub, steam room and treatment rooms. Relax to the max.
Stay At:
Club Med La Plagne 2100 offers a contemporary-style hotel with ski-in ski-out access in the ski resort of La Plagne in France.
La Plagne ski holidays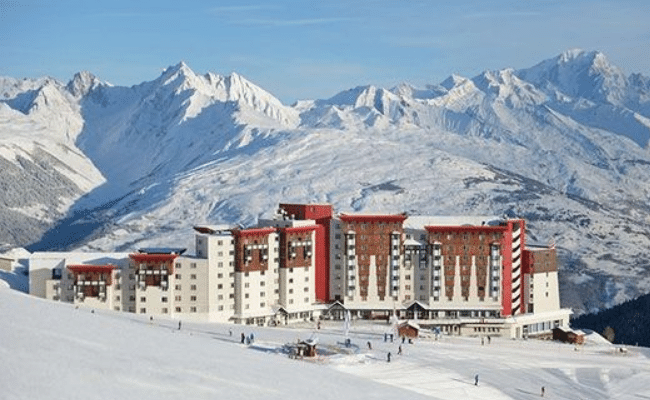 La Rosière, France
La Rosière is part of the Espace San Bernardo ski area and has great links with neighbouring Italian ski resort La Thuile. There's 160km of pistes to enjoy in the area which is mainly suited for intermediates and family skiers. Unlike some French resorts, La Rosière has kept its rustic alpine charm. The atmosphere is relaxed but there are still some nightlife spots to have a chilled drink. As for the restaurants, the cuisine in the area is mainly influenced by traditional French and Italian dishes.
Overlooking the Tarentaise Valley at 1900m is the beautiful Club Med La Rosière hotel. The balcony attached to rooms has spectacular views of the surrounding mountain landscape. Located on the slopes, you will have fantastic ski-in ski-out skiing. Enjoy the open bar and put your feet up near the log fire after a day on the slopes. You can also take a relaxing dip in the indoor swimming pool too. The food in the restaurant is top-class too. A complete ski holiday experience.
Stay At:
From its perch at 1,900m above sea level and facing south, the stone and wood clad Resort Club Med overlooks the entire Tarentaise valley.
La Rosière ski holidays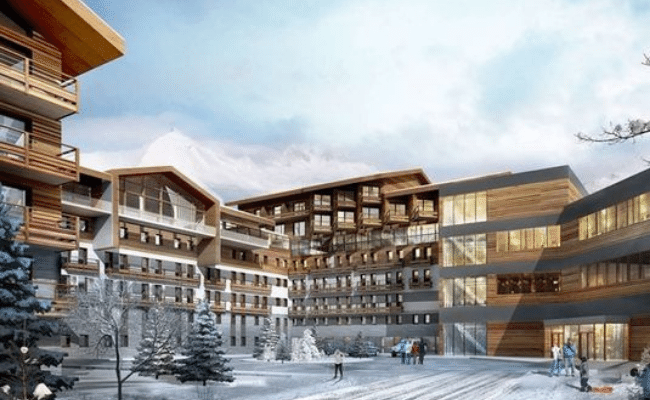 Les Arcs, France
Part of the Paradiski ski area, Les Arcs has fantastic links to La Plagne and 425km of pistes to explore. It has a high altitude of 1,600m-3,225m, which means there are fantastic snow conditions throughout the season. We recommend heading to Le 2134 for lunch, it has delicious food and a spectacular terrace view overlooking the slopes. The lively après is in Les Arcs 1800. If you want to dance into the early hours, Le J.O. and Red Hot Saloon bars are the best spots.
At the Club Med Les Arcs Panorama hotel, you will have an excellent luxury experience. The flagship accommodation delivers on all fronts. The rooms are spacious and have incredible mountain views. In the hotel, there are two restaurants with all-day service so you be flexible with meal times. Unwind in the excellent wellness facilities, including an inside/outside pool, fitness and weight room, sauna, hammam and hot tub.
Stay At:
Club Med Les Arcs Panorama is a fantastic new, flagship, four trident resort with a five trident luxury space.
Les Arcs ski holidays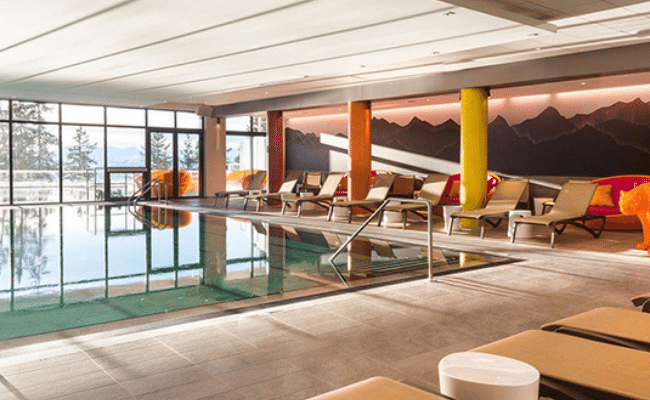 Serre Chevalier, France
Serre Chevalier is considered a hidden gem of the southern French Alps. You can ski 250km of pistes in the area that are suited for all levels of skiers. The village itself has a traditional French mountain aesthetic. We highly recommend the full Savoyard cuisine experience at the Allo Raclette restaurant. The nightlife is relatively quiet in Serre Chevalier, but there are some great bars to visit. La Grotte is a popular spot in town with its happy hour in the evenings.
Perfectly located for ski-in ski-out days on the slopes, Club Med Serre Chevalier hotel is ideal for a ski holiday with ease. Throughout the day you can visit the hotel's restaurant and bar that delivers top-class service. On top of this, there's an excellent gym, spa and swimming pool facilities to enjoy in the accommodation. The spacious rooms are ideal for families with children to feel relaxed after a day on the mountain. A top option for Club Med skiing in France.
Stay At:
At 1,400 metres (4,600 ft), Serre-Chevalier is home to a Club Med Resort that resembles a little hamlet of some fifteen chalets.
Serre Chevalier ski holidays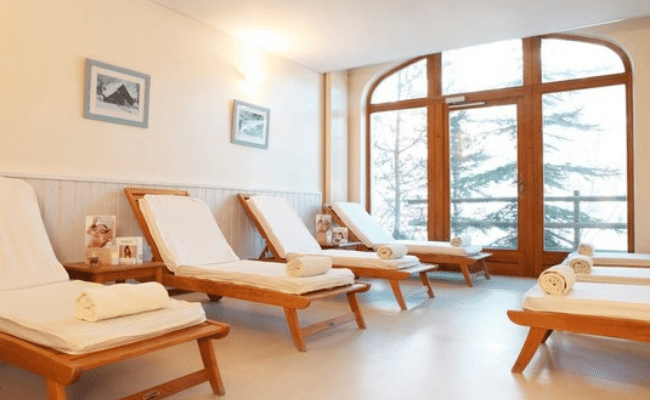 Sestriére Italy
In the heart of the Milky Way ski area, Sestriere is a great Italian option for Club Med skiing. You can ski an impressive 400km of pistes with great connections to neighbouring ski resorts Sauze d'Oulx and the French resort of Montgenévre. The village itself has a modern and trendy feel, due to upgrades made for the 2006 Winter Olympic Games. As for the food, it's superb. We recommend visiting La Baita which offers traditional Italian cuisine.
Based in the small town of Pragelato that's linked to Sestiere, the Club Med Pragelato Sestriere chalets have great access to the Milky Way ski area. The property is in clusters of quaint chalets, all dotted around the town centre of Pragelato. Enjoy delightful restaurants and bar service that serves meals and drinks throughout the day. Immerse yourself in the stunning wellness centre complete with a spa with an indoor heated pool, sauna and hot tub. It has it all!
Stay At:
Situated in the Piedmont area of Italy, Club Med Pragelato Vialattea is a truly stunning property ideal for a family ski holidays thanks to Club Med's hassle-free all-inclusive approach.
Sestriere ski holidays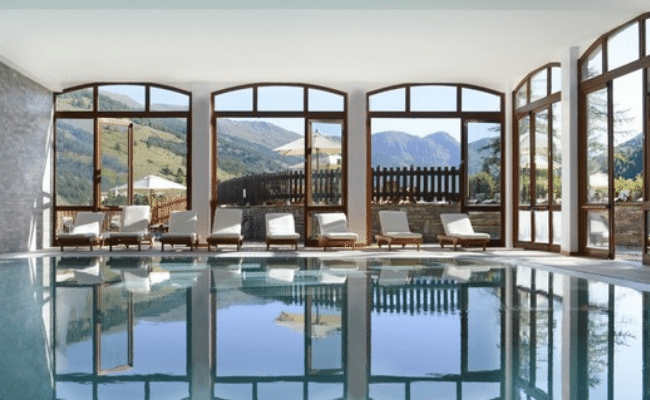 St Moritz, Switzerland
St Moritz is one of the most glamorous ski resorts in the Alps, with celebrities and high-end business figures all visiting the area. The skiing is superb with 326km of pistes and reliable snow cover throughout the season. You can admire spectacular views of the mountains, lake and forests surrounding the ski resort. If you love to shop, there's a great variety of high-end designer brands on the high street. The only Swiss ski resort on the best Club Med ski resorts list.
Club Med St Moritz hotel lives up to the top class reputation of the ski resort. Be prepared to have the best service and facilities around. You'll have the best night sleep and downtime in the delightful rooms that look out to the mountains. Enjoy the hotel's several restaurants, bars and nightclub during your stay. Fantastic food, drinks and entertainment under one roof. It's easy to relax in the state-of-the-art wellness area complete with a swimming pool, sauna, treatment centre and gym.
Stay At:
Nestling at the foot of the snow-covered mountains, Club Med Saint-Moritz Roi Soleil stands at an altitude of 1,750m, just a short walk from town.
St Moritz ski holidays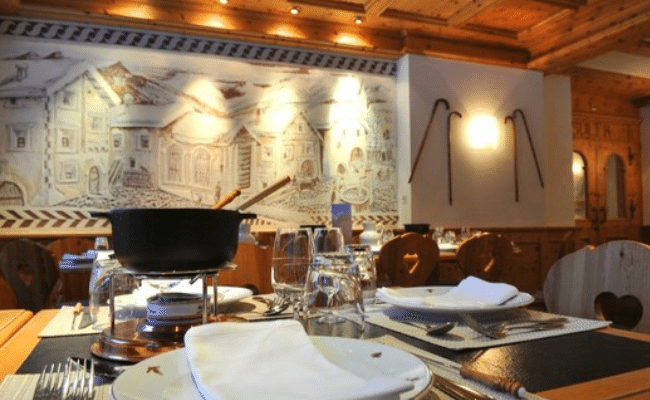 Val d'Isere, France
Val d'Isere is one of the most visited ski resorts in the world. Part of the Espace Killy there's 300km of fantastic pistes and equally brilliant off-piste too. You can easily access neighbouring Tignes with its great network of 90 lifts in the ski area. The Edelweiss restaurant is a favourite in the area with a cosy inside and sun terrace. There's also plenty of nightlife in the ski resort, with the legendary Dick's Tea Bar a must-visit.
Based at the foot of the slopes is the gorgeous Club Med Val d'Isere hotel makes your ski holiday an incredible experience. The bedrooms are decorated in a traditional style, with modern wooden furnishings and delightful spacious living areas. For the best views and service book the exclusive Collection Space, which is located in a private wing of the hotel, with luxurious south-facing suites and family suites also. As well as the great rooms, the hotel has incredible restaurants and bars. You can also you the excellent swimming pool, spa, sauna and gym too. Val d'Isere is a brilliant option for Club Med skiing in France.
Stay At:
Based at the foot of the slopes of Val d'Isere, Club Med Val d'Isere is a beautiful, four-star, all-inclusive hotel.
Val d'Isère ski holidays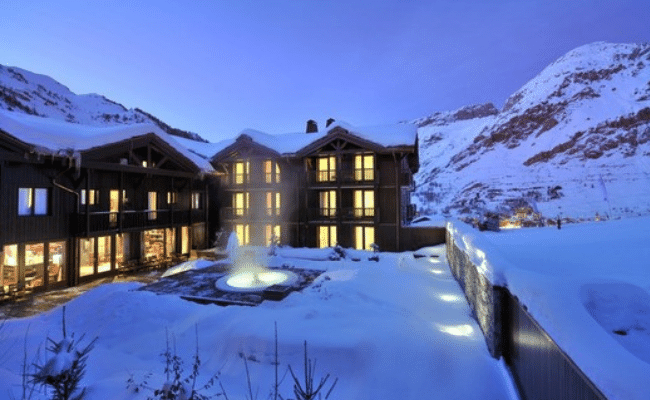 Valmorel, France
One of the lesser-known ski resorts on the Club Med skiing list is Valmorel. Part of the Grand Domaine ski area it offers 165km of slopes mostly suited to beginners and intermediates. The village itself has a traditional alpine charm to it. For a small ski resort, there's plenty of restaurants and bars to enjoy when visiting. It's a car-free village too so it's perfect for families to get around the area safely. A real gem in our best Club Med ski resorts list.
Club Med Valmorel is perfectly located on the slopes for easy access skiing. Families will love this hotel because of its excellent child care and club facilities. There are several delightful restaurants to eat with a variety of delicious cuisine. You can ease the burn of a day skiing by enjoying the excellent wellness centre facilities and swimming pool during your stay. A complete ski getaway package by doing Club Med skiing in France.
Stay At:
Natural, quality materials – wood, stone and schist roof tiles – form this warm and traditional family Resort on the slopes of the Massif du Cheval Noir.
Valmorel ski holidays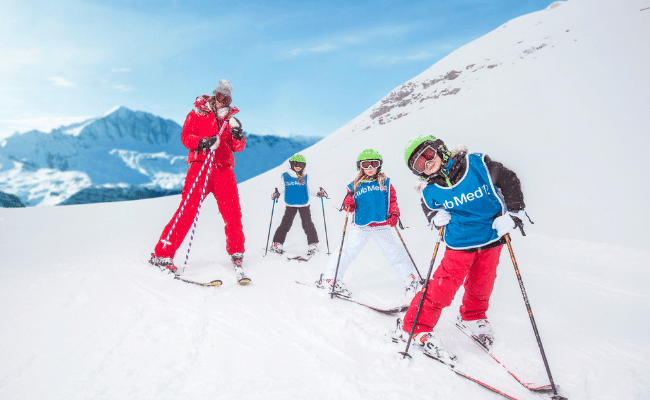 Val Thorens, France
Val Thorens is the highest ski resort in Europe and offers incredible access to 600km of slopes in the Three Valleys ski area. It has a state-of-the-art 183 lift system that connects neighbouring Méribel and Courchevel. The resort has pistes suited for all levels of skier and the snow reliability is very good with its high altitude. Les Chalet du Thorens is a popular restaurant in the ski resort that has a great burger called the McThorens. If you want a late-night out dancing Le Malaysia and Klub Summit are your best bets. One of the most popular club med skiing destinations.
Stay in comfort and surround yourself with beautiful panoramic mountain views at the Club Med Val Thorens hotel. Located in an ideal spot near the slopes, you'll be up the mountain in no time. You'll feel right at home in the excellent spacious bedrooms on offer. Dine and enjoy some of the best food in the resort at the delightful restaurant in the hotel. You can also enjoy a relaxing drink at the bar too. After a day on the mountain treat yourself to the spa that will guarantee maximum downtime. A great way to go Club Med skiing in France.
Stay At:
Sitting among the snow-capped peaks, Club Med Val Thorens offers guests spectacular panoramic views of the Alps.
Val Thorens ski holidays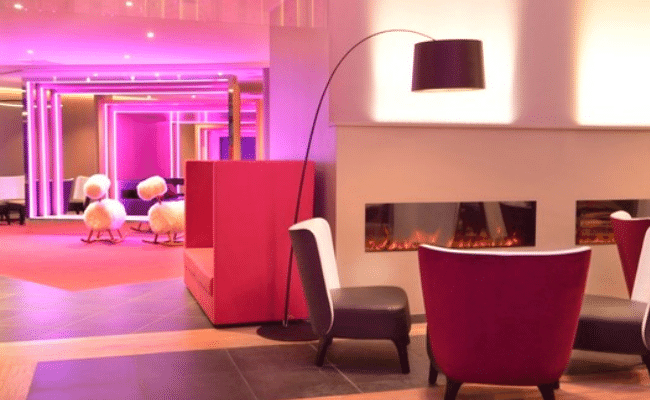 To find out more about the best Club Med ski resorts in Europe, please call our ski experts on 0207 471 7700.