I started skiing at an early age – indeed my earliest memory (pre-health and safety guidelines coming into place), is being put on a T-bar on my own and floating up into the air. I thought it was the best thing ever! I'm not sure my mother and instructor behind were quite so happy, as I rose 10 feet into the air, but I was pulled down at the top after a wonderful 15 minutes of swinging.
Skiing has been a passion ever since. In my gap year before university, I skied in Aspen Snowmass for four months, which ignited my love for the town.
After university, and the inevitable university ski team racing (our team always stood out as we were usually in powder gear, as we had skied a bowl as a warm-up for races – we may not have won but boy did we have fun), I decided another ski season (or three) was in order.
"…my earliest memory (pre-health and safety guidelines coming into place), is being put on a T-bar on my own and floating up into the air…"
The first was in Morzine where I worked as a ski guide. The Portes du Soleil had some wonderful areas to ski. My favourite was probably the Lindarets Valley to the left of Avoriaz, with some wonderful mountain restaurants just below the main lifts.
My next season was in Verbier, where I worked as a Chalet Host having decided you have more time to ski on your own (or with mates). The skiing here was fabulous, especially on Mont Fort.
Finally, back to Colorado this time. I was mainly based in Breckenridge and Vail, two great ski towns with some phenomenal skiing. I did also manage to get some weeks in Steamboat and my favourite resort, Aspen Snowmass. After this, my degree in Economics seemed a long way off. So I took a job at Ski Solutions to get back into the working world.
A great team and a chance to still get to ski resulted in me never leaving. Talking and thinking of skiing is never a hardship, and I have some lovely, loyal clients who are always a pleasure to work with.
What My Clients Say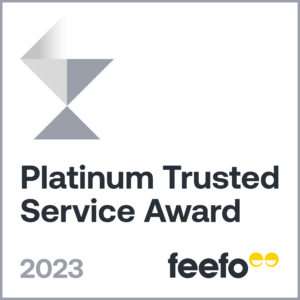 "Clare was a brilliant resource of information when we were planning our trip. As a group of 20, it can be tricky to make it work for everyone, and to add to that we weren't booking a year in advance! We were recommended a brilliant option and have all had a great time. Clare was also great at overcoming a problem we had as a group, which I think is when you can tell the strength of a company." – Jodie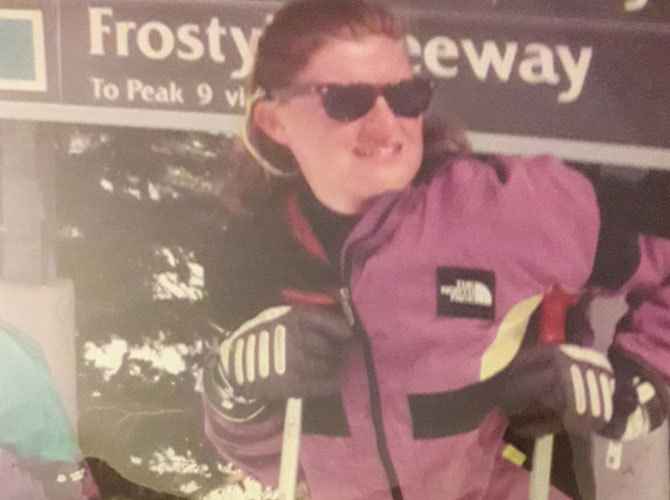 Listen to the locals – they know where to find the best powder stashes and what's going down generally. Also, matching ski suits (unless supplied by a ski team) are not cool.
Our Travelling Tips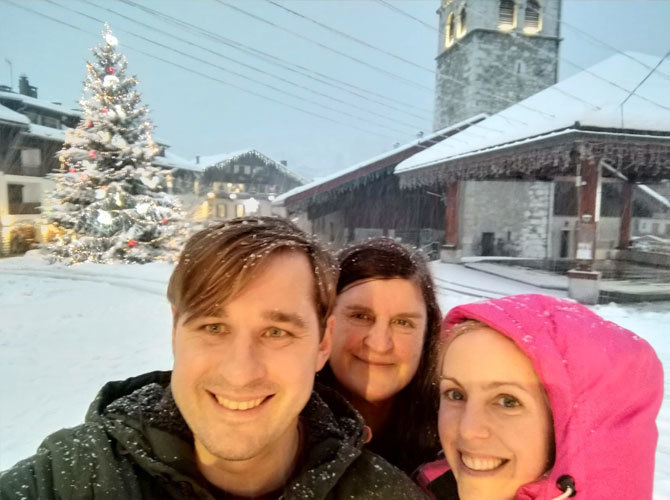 One of my favourite skiing moments was riding a lift with "Paddiwack" the rescue dog on a bluebird day in Telluride and then skiing down through fantastic powder with hardly a person in sight – knowing the powder will not be skied out before the next dump.
Best Powder Ski Resorts
A Family of Six Expert Travel Companies