In this article, Lizzy B, a popular ski instructor in the Maison Sport team, will give you tips and tricks on how to get better at skiing. Lizzy takes you through three common mistakes that are made by intermediate and advanced skiers, and how you can recognise them and correct your technique.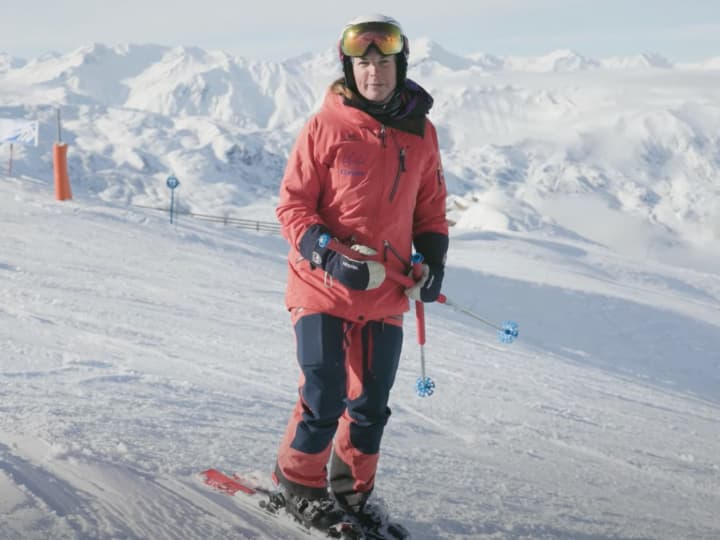 Maintaining grip throughout the turn
Do you ever feel that you're losing grip throughout the turn and your ski slips away from you? If so, I'm here to help. The reason for that is often that your weight has gone onto the inside ski, resulting in a lack of weight and lack of pressure on it. Consequently, as you initiate your turn, the ski is unable to bite the snow effectively and will slip away from you.
How do you fix this?
The easiest fix you can try yourself is to keep your outside hand low and drive it down towards the snow. If you have no weight or pressure on your outside ski it will just slip away from you. You'll have felt this before, especially if you hit a patch of ice. Keeping your outside hand down will encourage your weight to be distributed over the outside ski and will help maintain pressure and grip throughout the turn. You'll know if you are doing this correctly as when you drive your hand down over the outside ski you should straight away feel your ski grip, cutting into the snow, creating a smooth rounded turn.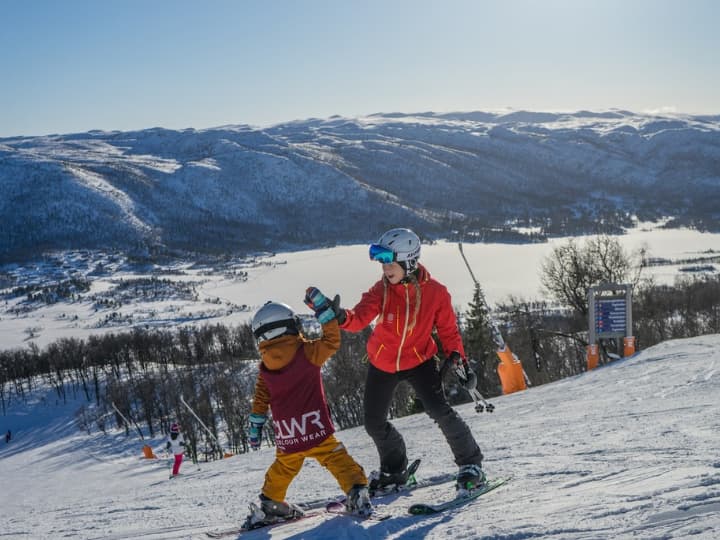 Controlling your speed
Another tip on how to get better at skiing is to have control over your speed. Do you ever find that your skis pick up more and more speed as you're heading down the hill and you struggle to stay on top of them? Most often the reason for this is you will start off in a rhythmical corridor, but as you head down the mountain (especially on a steeper slope), you don't come across this hill enough and you aren't closing your turns off enough. When the terrain isn't helping you to slow down, your skis will be directed further and further down the slope and you just start to pick up more and more speed.
How do you fix this?
The easiest thing to do is to make sure at the end of the turn that you come right across the hill. To finish the turn, let your skis come across the slope before you start the new turn. This means creating more of a C-shaped turn. Just by closing the turns off, you will notice that you feel so much more in control and so much more rhythmical. When you can use the terrain to help slow you down you will be set up in the perfect position to start the new turn, rather than the skis running away without you.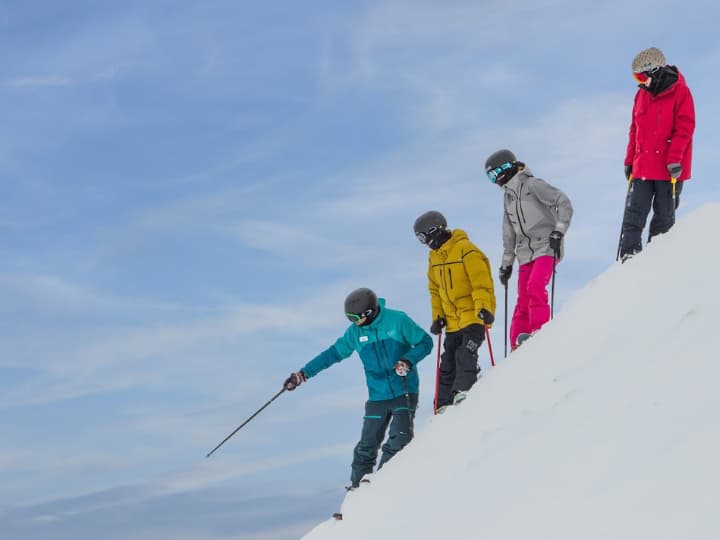 Reducing Leg Fatigue
Do you ever feel that when you ski down a slope, you get around seven or eight turns in and suddenly your thighs are burning and you have to pull in and come to a stop? The reason for this is that you may be backing off the slope a little bit, whereby your whole body position comes back. The calves rely on the back of our boots for some support, and it means that you stay in this constant low squat position and the thighs never get a chance to come up and rest.
How do you fix this?
By making a simple move forwards with your hips you will notice that your thighs get a break when you are transitioning between turns and it's much easier on your legs to keep skiing. As you go into the turns, you want to make sure you're not holding a backwards, low static position. When you come up in the transition between turns your legs get a chance to move and it will reduce thigh burn. Every transition you get a rest, start the new turn and you're moving with the terrain.
In order to build your muscle strength, and in turn, get better at skiing for long periods of time, we suggest trying these exercises. Watch this full video with demos to take you through the exercises! If you would like some extra tips and support you can book a lesson with one of the many of the highly qualified independent instructors available on the Maison Sports website.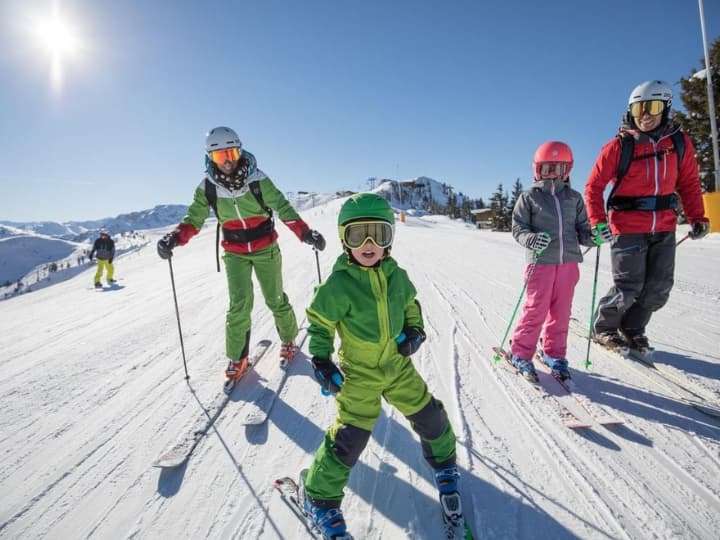 About Maison Sport
Maison Sport is the industry-leading booking platform for ski and snowboard lessons. Maison Sport currently operates in over 430 resorts across Europe and has over 1,000 highly rated, independent instructors on their platform, as well as ski school group lessons in many of Europe's most popular resorts.
On Maison Sport, you can book private lessons with independent instructors, as well as high-quality ski school group lessons for adults and children, both of which have a maximum of 6 skiers per group. Maison Sport provides its customers with the ability to choose their instructor based on individual instructor profiles and trusted reviews left by previous customers. Find out more by visiting https://maisonsport.com today!
At Ski Solutions we work closely with Maison Sport to give our clients the most hassle-free ski holiday. Our dedicated client services team are on hand to support you in booking your ski lessons. To speak to our team of knowledgeable ski experts, call 020 3553 7131 to find out more.