With each passing season, the impact of climate change on the ski industry is becoming more evident. As average temperatures rise, the quality of snow and the length of the season are under threat. There are good signs that the ski industry is responding with up to 33% of the world's top resorts now using renewable energy to fully power their slopes.
While ski resorts make this fundamental transition to green energy, there are steps as skiers we can take to accelerate towards the solution and protect what we love the most. One hotly debated approach is carbon offsetting, drawing both positive and negative conclusions for climate change mitigation. Here is why and what you should consider before offsetting your holiday. Take a look at our guide to carbon offsetting your ski holiday.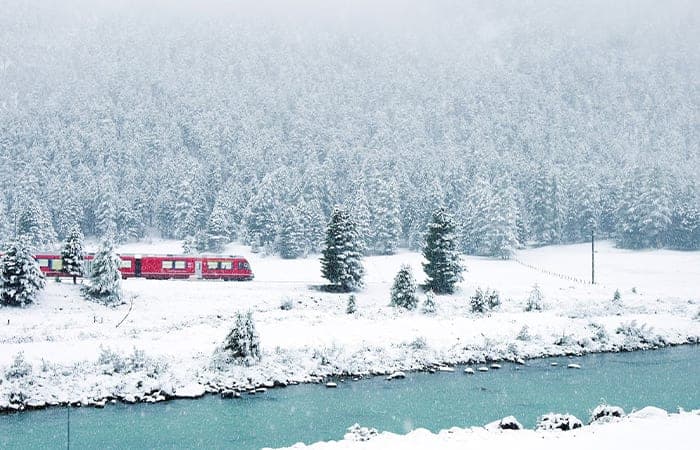 Carbon offsetting your holiday
Whatever holiday you choose, you will undoubtedly produce greenhouse gas (GHG) emissions. One route conscious travellers go down to address their impact is using carbon offsets by purchasing offsets. You are paying into a scheme or project that will either remove, reduce, or avoid CO2 being emitted into the atmosphere and contributing to global warming. Once you have calculated your total emissions you can buy the equivalent number of carbon offsets (one offset represents 1 ton of CO2) to cancel out your emissions. So which is the most carbon-efficient way to travel to resort?
Flying – It is now more commonly known that flying causes substantial GHGs. So this will often account for the largest percentage of emissions of your holiday. The associated emissions of flying economy from London to the Alps by some calculations is 317kg of CO2 equivalent per passenger.
Car – If you travel by car, you'll be producing significantly less CO2, on average 33g for electric vehicles or 199kg for petrol/diesel, assuming there at least 2 passengers in the car.
Train – The most efficient way to make this journey is on the Eurostar which only emits around 6kg per passenger.
To put carbon offsetting into perspective, by funding the planting of 1 tree, 250kg of CO2 can be removed from the atmosphere over a period of 50-100 years.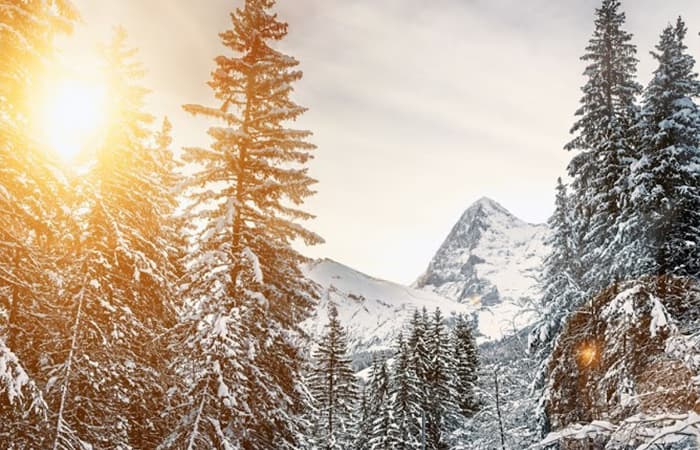 How does carbon offsetting your ski holiday work?
If you've heard of carbon offsetting before, you'll probably know that one way it works is by funding tree planting that extracts your CO2 out of the atmosphere. While this form of carbon removal is one method used to offset emissions, it represents the smallest segment of the voluntary carbon offsetting market.
When you buy into carbon offsetting schemes, it's more likely you'll be investing in renewable energies, energy efficiencies, or deforestation avoidance projects. Unlike carbon removal projects, these methods won't take your emissions out of the atmosphere but instead, pay to prevent someone else emitting elsewhere.
Is carbon offsetting effective?
Providing it is done correctly, the net overall effect of carbon offsetting your emissions should be zero and hence a worthy expense to add to your holiday's bill. However, the effectiveness of many carbon offsetting schemes has been contested and challenged for various reasons, casting doubt on its overall value. Before looking into these reasons, here is an overview of the main advantages and disadvantages associated with carbon offsetting.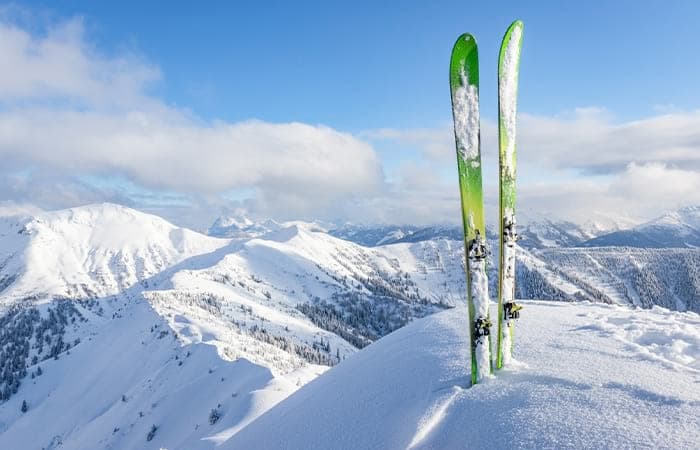 The pros of carbon offsetting
For most people who buy offsets. It shows a motivation to address our environmental impact and helps spread awareness. This can lead to individuals and businesses going further by actively reducing their footprints in other ways.
Many carbon offsetting projects invest in local communities. Often in developing countries, offering them engagement and incentives to protect their natural environment.
If done correctly, carbon offsetting projects can contribute to restoring ecosystems and biodiversity.
The cons of carbon offsetting
It is seen by many as a means to continue carbon-emitting activities (paying for pollution sins) without addressing the fundamental need to reduce our CO2 emissions in the fight against climate change.
If tree planting is done incorrectly, the effect on the environment can be extremely damaging with the potential to exacerbate flooding and wildfires.
What should I consider when choosing carbon offsetting schemes?
Inconsistency in the voluntary carbon offsetting market has been its Achilles heel in gaining credibility. Therefore, be sure to check a provider can guarantee these three essential qualities before you tick the 'offset your emissions here' box.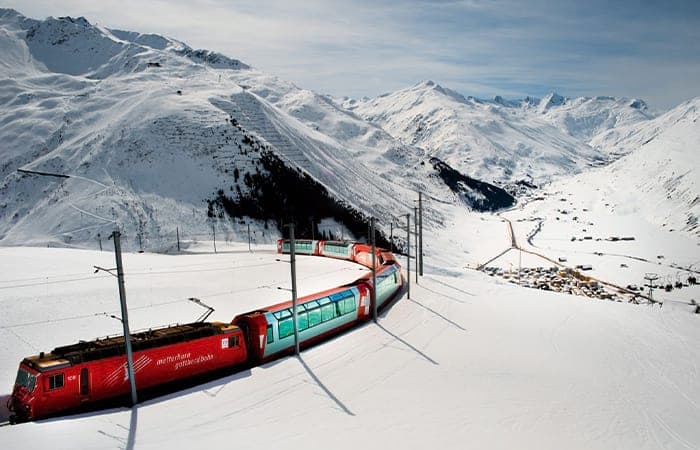 1. Clear Transparency:
Can the provider clarify exactly how and where your money will be invested to ensure your emissions are removed, reduced, or avoided?
How can you evaluate their work is being carried out effectively? If it's a reforestation project, are trees only planted where natural regeneration is unlikely to occur so there is additionality? Successful reforestation projects ensure trees reach maturity, when they can sequester CO2, so read into how the project aims to protect or replace young trees.
What evidence can they provide to support their calculations and outcomes?
2. A good degree of accuracy in valuing carbon offset credits:
Stay away from cheap valuations of carbon. Often airlines set their price way below the European Trading System (ETS) cap and trade valuations in the compliance market.
Choose a more comprehensive calculation that factors in detailed emission-related considerations, such as the flight and car-related factors previously described.
3. A positive impact on the wider context of the landscape:
A good project will positively contribute towards the overall health of the surrounding environment. Ways in which it can do this include protecting wildlife and their habitats and restoring ecosystems. This in turn, will deliver benefits like improved water and soil quality and build natural resistance to natural disasters. Always verify that only native trees are being planted.
How else can I positively impact the environment?
The consensus of climate scientists is that there is a limit to the global carbon budget. So the best course of action is always to firstly look at reducing your carbon footprint. In the case that a carbon-emitting activity is unavoidable, then of course consider carbon offsetting.
To lessen the impact of your trip, think about sharing a ride and your emissions by driving to the Alps, or hopping on a train. Both will take a serious chuck off your footprint. Vet your choice of resort too, what sustainability standards do they set? Read our guide on Eco-friendly Ski Resorts for an overview. Then there's the ever-expanding range of eco-friendly gear available on the market, from clothing to skis and boards. Brands such as Nix Snowsports have a strong sustainability focus, offering products such as 100% Moso Bamboo skis and boards.
Bear in mind, small changes can have a big impact, especially if adopted by a considerable amount of people. Try a few carbon footprint calculators to estimate your current impact. There are many currently circulating the web but go for the most comprehensive ones to gain a deeper insight. Here are a few worthy ones:
Join Us
Join us in supporting our partners Mossy Earth who plant the right trees in the right place and take a holistic approach to forest restoration that encompasses native tree species, remediating degraded soil, understory restoration and rewilding interventions. An approach that is based on ecological reasonings, not just economic or carbon offsetting ones.
To find out more, please speak to our experts. Call us on 0207 471 7700.
Sources
1. Gilaberte. Impacts of climate change on ski industry.pdf (csic.es)
2. https://saveoursnow.com
3. Carbon offsets used by major airlines based on flawed system, warn experts | Carbon offsetting | The Guardian
4. United Nations | Peace, dignity and equality <BR>on a healthy planet