Over the last decade our winters have become more unpredictable, which has been put into sharp focus for snow-sports enthusiasts who want to protect our snow and winters. As a team of passionate skiers we want to share our tips on becoming a green skier with you.
Travel by train
First and foremost, how are you going to get to the mountains? Will you fly across the globe for untouched powder or will you be a green skier hopping on the snow train to France or Switzerland? With the rise of Swedish buzzword flygskam – flight shaming – travellers and travel providers alike are becoming more conscious of their carbon omissions. Despite shorter flight times, the train is often quicker and more relaxing. Skip lugging your skis and bags around airports and out of taxis when you take the train, you don't have to worry about weight restrictions either.
If you are going to fly, have you considered carbon offsetting your flight? We're partnering with Mossy Earth so you can plant a tree in return. This helps rewild the environment, and you will receive proof of your planted tree too. What's more, why not stay longer? Taking one longer trip is better for the environment than taking two shorter ones.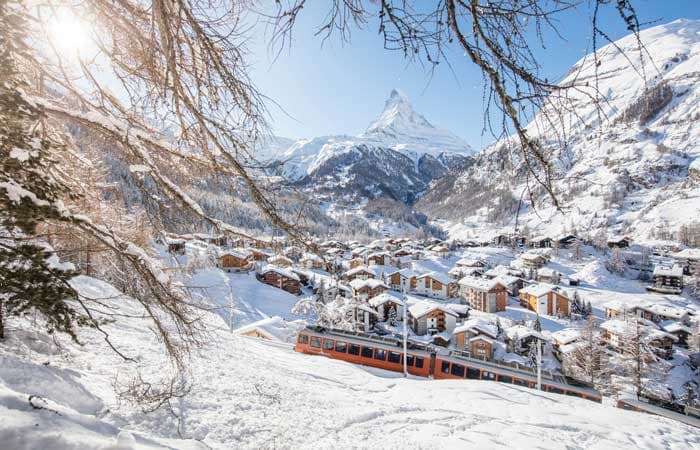 Pick an eco-friendly resort
When you research your holiday, do you look for sustainable ski resorts? More resorts are launching "keep it green" campaigns to reduce their carbon footprint. Our partners at Save our Snow have helped us collate the most eco-conscious resorts, and you can now search our website by sustainable holidays.
St. Anton, for example, has been self-sufficient with green energy since 2006 thanks to the Kartell energy plant. In France, Avoriaz is the only car-free resort, Val Thorens has electric shuttle buses and Serre Chevalier has a Green Globe certification for producing its own electricity through hydroelectricity, solar panels and wind turbines.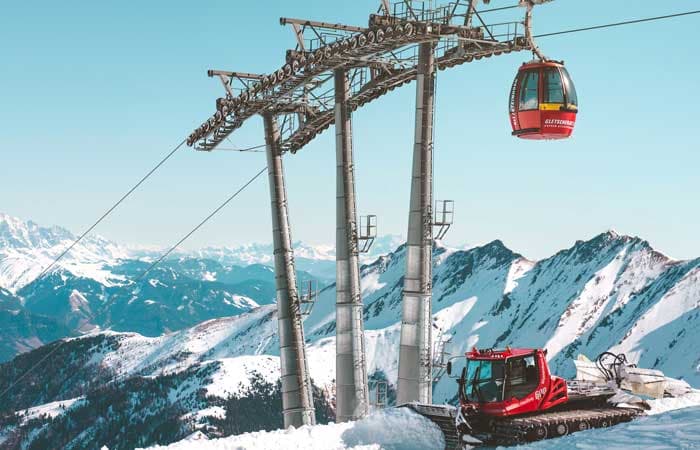 Choosing eco-friendly accommodation
The hotels we've selected have initiatives to generate zero CO2 power. This includes installing insulation, ground source heat pumps, solar panels, mini wind turbines and an ice battery. In addition, some offer electric car charging points, homegrown vegetables, log burners and geothermal heating systems.
While you may be on holiday, you can reduce your impact by not cleaning your towels and bedding, keeping windows and doors shut, turning lights off and having a shower rather than a bath.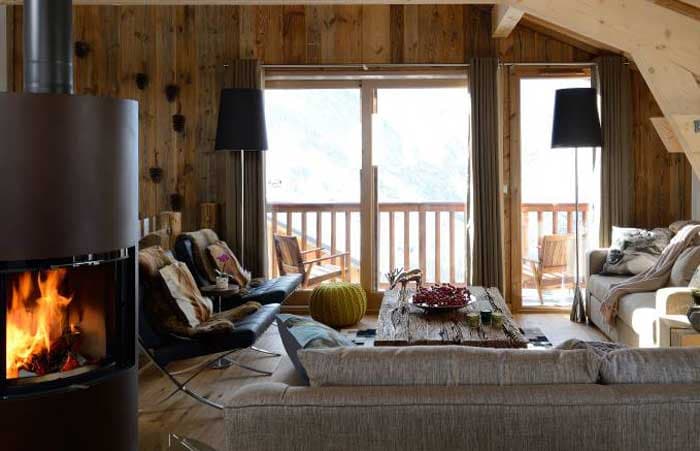 What's on our packing list?
When you're buying ski wear, do you check if it has been made sustainably? Plenty of brands provide recycled and organic jackets and salopettes. Ski wear should last numerous ski trips, and if you spend a little more for good quality, you won't need to buy new every season. This way you're also not buying into fast fashion. Our partner Haglöfs have a fantastic sustainable collection and are striving to make products with as low environmental impact as possible.
We recommend investing in a water bottle or a rucksack with a bladder so you're not buying single-use plastic bottles. And if you're self-catering or know you will be doing shopping, it's worth bringing your own bags.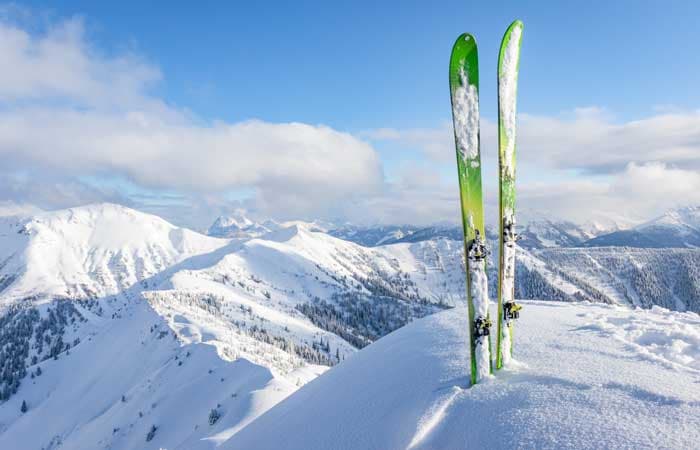 In resort, what can you do to help?
There are lots of eco-conscious moves you can remember, like taking any rubbish off the mountain with you and disposing of it in the correct bins. Where possible visit smaller, family-run restaurants, bars and shops to experience local delicacies rather than going to chain restaurants. And, at the end of the week you can return your lift pass, as most of them are recyclable.
Will you go the extra mile and try ski touring? It's great for working off the cheese fondue at lunch!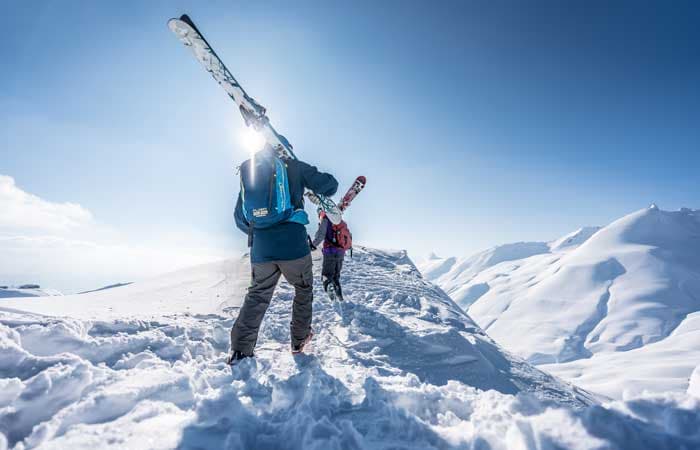 Ski Solutions is dedicated to becoming a more sustainable company, please speak to one of our experts today.