After an amazing season for the British Alpine Ski Team, ski racing is on the up in the UK. Laurie Taylor is an established member of the British Alpine World Cup team and has previously competed in the 2018 Pyeongchang Winter Olympic Games. To date, Taylor has scored two top 30 slalom results in the World Cup, at Kitzbühel (24th) in 2020 and last season in Madonna di Campiglio (25th) in 2021.
Like his teammate Dave Ryding, Taylor started his ski racing on dryslope and is now aiming for the same success as Ryding. Ski Solutions caught up with Taylor after a training session in Belgium leading up to the next World Cup race season.
How did you feel last season went?
There were pretty big ups and downs like most years, but overall I had my best results and I was more consistently in the mix with the top 30 of the World Cup. Obviously, with the success of Dave, Billy (Major) and Charlie (Raposo) it was great to see the success of the whole team. The feeling last season was very good.
What's it like training with Dave Ryding and being coached by the legend Alain Baxter?
Dave has a lot of experience and has been in my position before. He provides great words of wisdom if you have any problems, which is always nice. His levels are still so high it's such a good benchmark in training. If we're comparing our times and speed with him we know we're preparing ourselves for world-class levels.
Alain (former World Cup racer and Olympic medallist) helping us out coaching last year adds another layer and viewpoint to it. It's cool because it's another person that's been there and done it. It's been really good.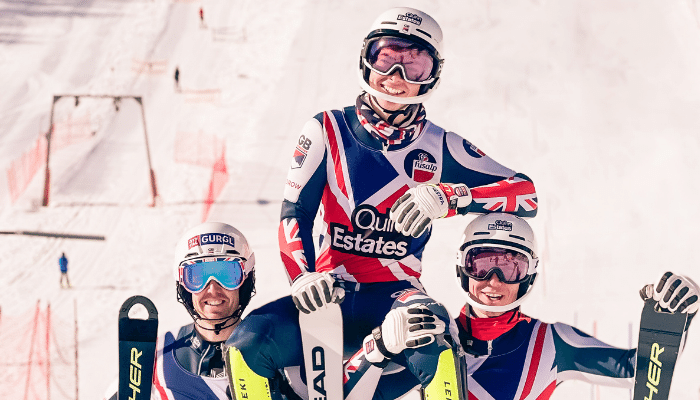 There seems to be a great team spirit in the Alpine British team, how helpful is it to have teammates you get along with?
Yeah, I think we have a really good thing going on with the team. We have laughs which is the main thing really. Sometimes there are competitive environments where it's a bit stale, but we as a team enjoy competing against each other. We sometimes have little competitions in training where the loser buys the coffees and silly things like that. It's a good combination of messing about and trying to see who's the fastest.
You are a vegan, was that change hard as an athlete? Can you get the right nutrition in ski resorts?
I have been a vegan for two years now. It's becoming easier partly because I go to places a little more prepared sometimes. I prepare for the worst in some places because it can be pretty bad. Today training in Belgium for instance the first tray they gave me wasn't vegan so I had to take it back. It's not directly their fault it's just what they're used to at the moment. It's just a case of sometimes the meal not quite being nutritionally complete too.
However, some places do surprise me. They'll have something really good lined up and the chef enjoys a bit of a challenge and makes something for me. It's just a case of being ready if it's not good to have some extra bits ready for later. Quite often though it's pretty good. You just need some vegetables and carbs then we're good to go. It has been tough but it's getting easier as people are getting more and more aware. It's huge that both Wimbledon finalists in the men's were vegan.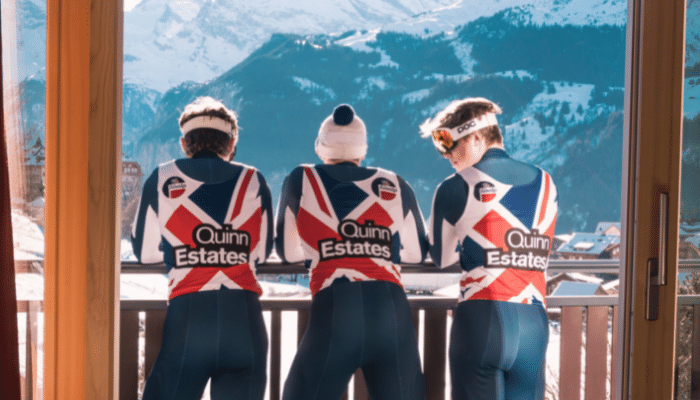 You create great vlogs on your YouTube channel, has videography always been a passion?
When I was younger training at BSA (British Ski Academy) I used to make videos and I loved it. As I got onto the main British team I started to make some videos that weren't necessarily vlogging. Then I watched some vlogs and I was like 'I'd like to do that' then I started to make the odd one. I love the filming and editing. It's a lot of work but I really enjoy doing it. It's my creative outlet where I get to create something in my spare time.
It is surprising despite not getting heaps of views that people do come up to me that I've never met. Whether it'll be at Stelvio or on a lift and they'll say 'oh I watch your videos' or something like that. Then I realise that people see these and people actually watch them. Sometimes I'll get some messages from parents whose kids watch it. It's just nice when people take something from it. It's quite rewarding.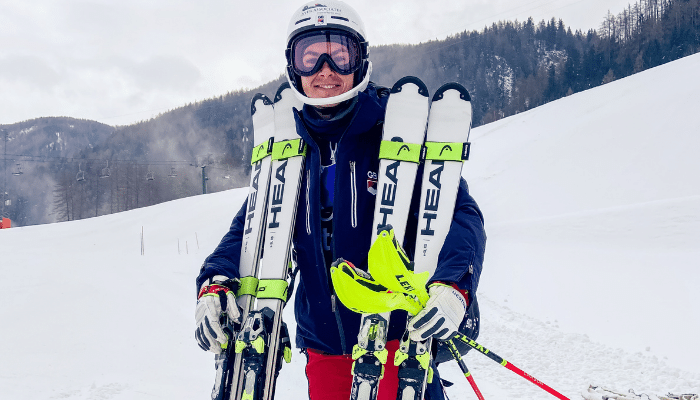 Like Dave Ryding you started on a dry slope, how important was the beginning of your race experience?
The dry slope racing days are where I got the first passion for it. I did love skiing before, but this was a whole new game and world for me. It's where it all started and I found a love for it and I just wanted more and more. I loved getting involved in the races. I remember my first race at Chatham and there was a dual slalom as well. It was great making the progress in my first year of training at Aldershot. It was just a lot of fun and looking back it was only good memories.
It was important because it was a good base to start off from and it's where I got my drive from really. Charging around the country and early mornings, it sets you up for what it's like now.
Are there any skills you can still draw from your dryslope skiing days?
Yeah definitely. One thing though I'm not very good at is pushing out the start, I probably needed more dryslope training. I probably stopped too early when I moved to New Zealand when I was younger.
That's something with Dave he's so quick out of the gate and on the flat, you don't see many people in the world as quick. You know exactly where he's got that from. I've watched videos of him on dryslope and I know he's using that on snow. That's super helpful skiing on the flat. I probably need to go back and practise on the dryslope again!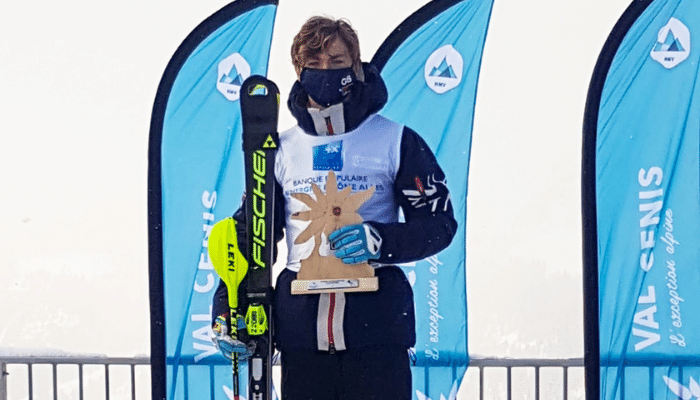 Who's your sporting inspiration?
When I was younger I didn't really watch sport or skiing that much. However, over time I watched a lot of Marcel Hirscher (8x Overall World Cup champion). He was someone I looked up to because of the fight and his recoveries during a run. I loved his explosive skiing. It was different from what other people were doing at the time. He was making recoveries and still made serious speed. I used to look up to him and I watched quite a few videos of him when I was training at BSA.
It was cool to race against him as well before he retired. It would've been nicer to get a bit closer to his times! The only time I got to chat with him briefly was when he mistook me for Dave in a lift queue once.
If you didn't take up skiing, what other sport would you compete in?
I would've probably got into free running. I like to do that sort of thing in my spare time. I used to do it a lot when I was younger. I just think it's really cool. I really enjoy doing it and I like watching it online. I definitely would've tried to get into it.
It's just escalating as a sport, 10 years ago to now the level is getting crazy. Just like skiing too. The level is just getting higher and higher. It's amazing what people can do now.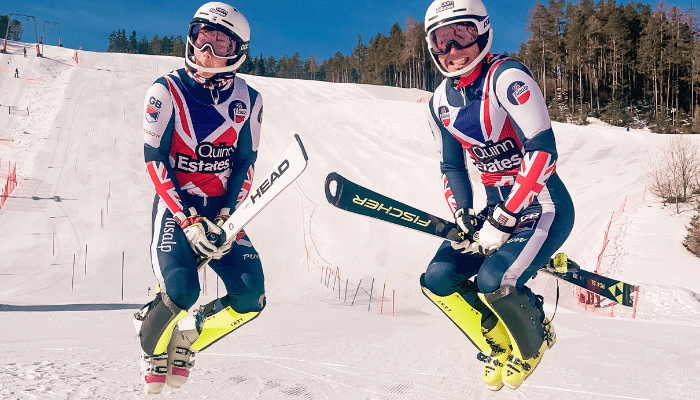 Is there a particular film or series that's your go-to on the road?
At the moment Stranger Things has been a binge-worthy series I've been watching. Cobra Kai on Netflix is another one I'm a fan of. Billy (Major), who's next to me now, is watching Love Island. I am a Love Island fan but I have made a commitment to watch it with my girlfriend so I have to wait to watch it with her.
Where is your favourite ski resort?
That's a hard one. We don't get to freeski that much because we're training most of the time. We're on the race piste and we don't get to ski about that much. However, in terms of where I've skied in my life, I'd probably say Sunshine Village, Banff in Canada. I skied it as a kid and I remember it being big. It had lots of off-piste and they had wide pistes. Lots in the trees and out the trees. I remember there was a lot of variety and I was quite young when I went. It's somewhere that sticks in my head where I'd like to ski again.
Lastly, do you have specific targets for next season?
The main goal is to break into the top 30 in the World Cup. That's the overriding goal. Consistently scoring World Cup points to get a spot in the top 30.
GB Alpine Funding
Since the interview was conducted UK Sport has announced heavily reduced funding will be going towards the GB Alpine team for the upcoming season. This has meant Taylor and the team after one of the most successful race seasons in British history have to source a significant amount of funding before the season starts.
Donate to the British Alpine team.
If you or your company can get involved in sponsorship, please contact [email protected]
Follow Taylor on:
Taylor's first World Cup race of the season will be on the 11th of December in Val d'Isère.
To find your perfect ski holiday, please call our ski experts on 0207 471 7700.