Exploring Panorama
We sent our ski experts Paul (our Head of Product and Commercial) and Sacha (our Marketing Director) to the stunning Canadian ski resort of Panorama. They spent several days exploring and enjoying one of Canada's best-kept secrets. Unknown to most, this hidden gem is just waiting to be discovered. Located deep within British Columbia, lying near the end of BC's famed powder highway.
If you are looking for a ski resort that's a little more relaxed than your all-action European resort. With a snow record to match the top resorts across North America, then check out our trip review below.
Stay At:
The Panorama Upper Village Condos are modern apartments, situated in an exceptional ski-in ski-out location.
Panorama ski holidays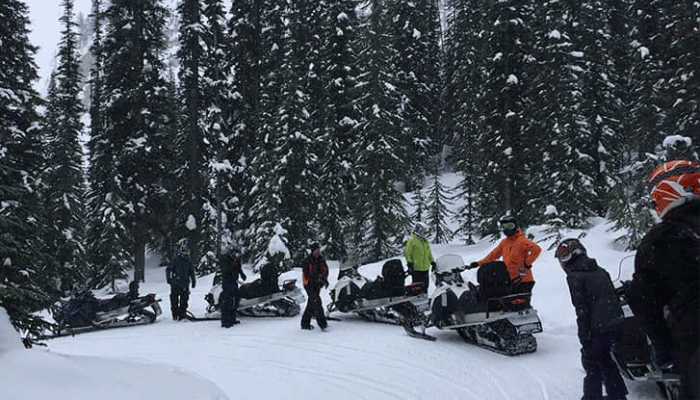 How did we get there?
We flew with British Airways and then transferred straight up to Panorama, the journey takes just under four hours and is continually flanked by views of a mixture of the Canadian Rockies, Bugaboo and Purcell mountains.
Many skiers choose to stay overnight in Calgary before transferring up to Panorama, which presents the opportunity to take in a snippet of what's on offer in the 1988 Winter Olympic host city.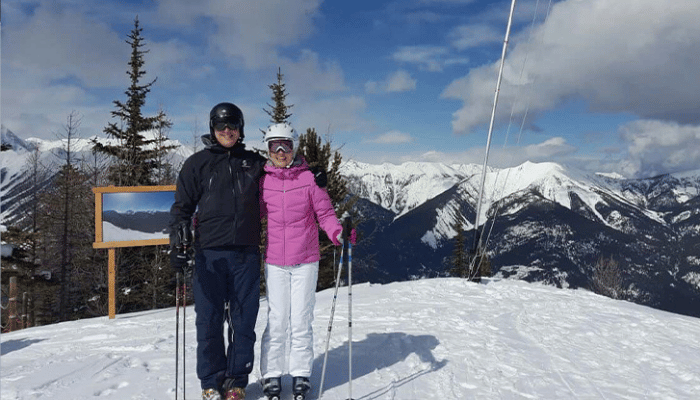 Where did you stay?
Once you have arrived at Panorama you will find two areas of intimate village-style accommodation. Both the upper and lower village offers something for families, couples, and friends alike. The lower village has a gondola to take you to the upper village to where the lifts depart. The upper village, most of the accommodation is either ski in-ski out or a very short walk to the slopes.
We stayed in Panorama's newest property the 1000 peaks lodge. Located in the upper village it's a self-catering condo we were really looking forward to visiting, and with it being just moments away from the slopes it didn't disappoint. Condos are generally great for families or those looking for a bit of flexibility during their stay. For those looking for better value options too. There are also plenty of great hotels in both the upper and lower villages, with each offering something a little different for each type of visitor.
How would our ski experts describe the slopes?
From the base intermediates and advanced skiers should head straight up the Mile 1 Express followed by the Champagne Express. Which gives the most access to the rest of the mountain.
Other lifts from the base are the Discovery Quad and Toby Chair. Which access a good selection of green runs that are perfect for kids and beginners to develop there skiing skills. The front side of Panorama is largely intermediate, Skyline run, in particular, was one of our favourites. Featuring wide rolling pitches and bumps on the side. A morning blast down here just after the piste bashers have finished grooming is sure to get your ski legs fired up early.
After a few laps of the Champagne Express advanced and expert skiers should head to the Black Diamonds and Double Blacks accessed in the "Extreme Dream Zone" via the Summit Quad. Taynton Bowl can also be accessed from this lift for some easily accessible, backcountry skiing. In addition, except for steep pitches, tight trees all set against the Canadian wilderness.
The skiing is fast and uncrowded and beautiful. One of the best things about Panorama is the combination of resort size and piste area. With just over 3,000 acres of pistes and total village capacity of 3,000 skiers, you often feel like you're on your own private hill.
We also did a day's snowmobiling with Toby Creek Adventures through the Purcell wilderness. Their trips cater for beginners through to seasoned riders. It's a lot of fun and worthwhile adding to your holiday if you want to try something different.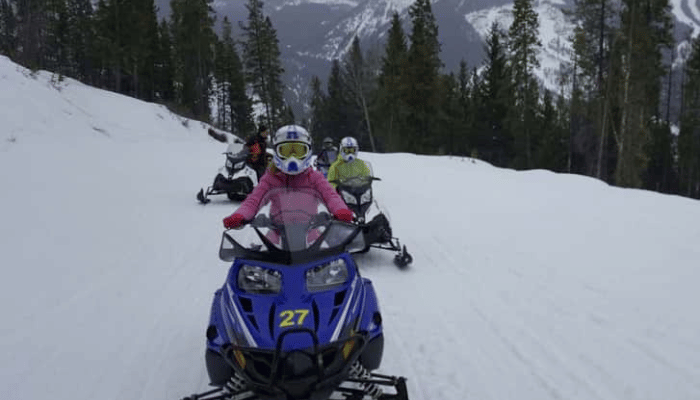 What are the dining options like?
Panorama mountain resort is smaller than its European counterparts, yet there is a good selection of restaurants dotted throughout the resort. At the base of the mountain T'Bar provides hearty Canadian ski food and the Monticola restaurant a more traditional selection.
In the Upper Village – Greys, offers gourmet dining and has a very pleasant atmosphere. Skiers searching for a wide variety of high-class dining options will be limited. Though the après scene has improved greatly over the years and offers a buzzy atmosphere especially on the weekends.
Overall we would definitely recommend Panorama if you are looking to sample some superb North American skiing and terrific mountain views.
To find out more about our Panorama ski holidays, please speak to our experts. Call us on 0207 471 7700.
Stay At:
Dotted throughout the town, the Panorama Speciality Townhomes are ideal for both families and groups.
Panorama ski holidays