Driving in the Alps isn't as daunting as it first seems, and it can be an enjoyable experience with friends and family. There are many positives to driving to your ski destination. There are cost-cutting benefits, it can be more eco friendly than flying (especially in an electric car) and there's more freedom within the ski resort to get around the area. Take a look at our expert guide for driving to the Alps.
Why choose to drive to the Alps?
The links to Calais are very good in the UK, whether you're heading by Eurotunnel or by a ferry service you can get to Europe with ease. Eurotunnel, in particular, is easy to connect to via England's south eastern motorway network to get to Folkestone. Most ferries depart from Dover which is equally as easy to drive using the motorway network.
When you get into France driving is usually a breeze. Depending on what time you arrive the motorways are usually empty and are easy to navigate. Despite having to use the toll system the roads are very well maintained and you'll have a very comfortable ride. Some French resorts can be reached within 8 hours.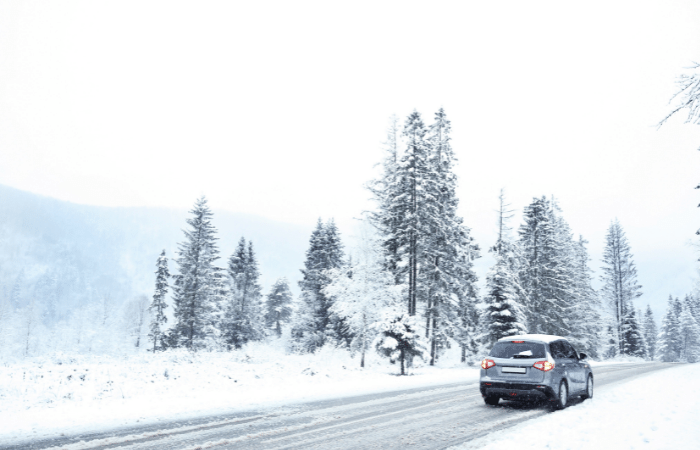 Essentials for your car journey
Before you head on your journey it's important to read up on the latest rules and regulations of each country you will be driving through. Different countries have different requirements so packing the essentials is a great way to obey the laws of different countries.
Here are the main essentials you need to pack for driving in the Alps:
France
Needed by law:
Self-breathalyser kit
Headlamp adjustment
Reflective Jacket
Warning signal
Recommended:
Snow chains
First aid kit
Winter tyres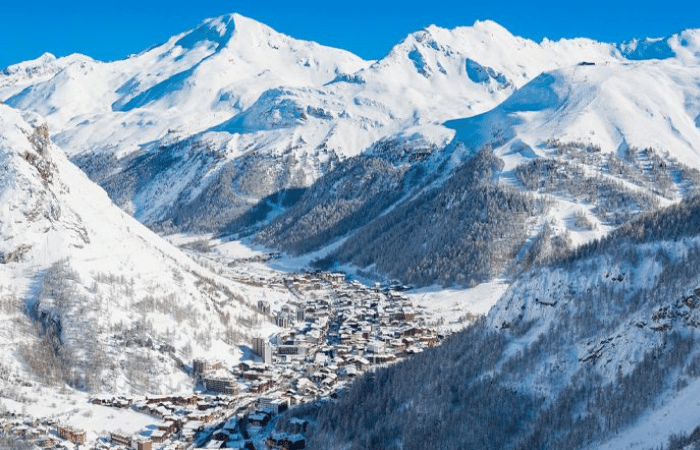 Austria
Needed by law:
Headlamp adjustment
First Aid Kit
Reflective Jacket
Snow Chains
Vignette
Warning Triangle
Recommended: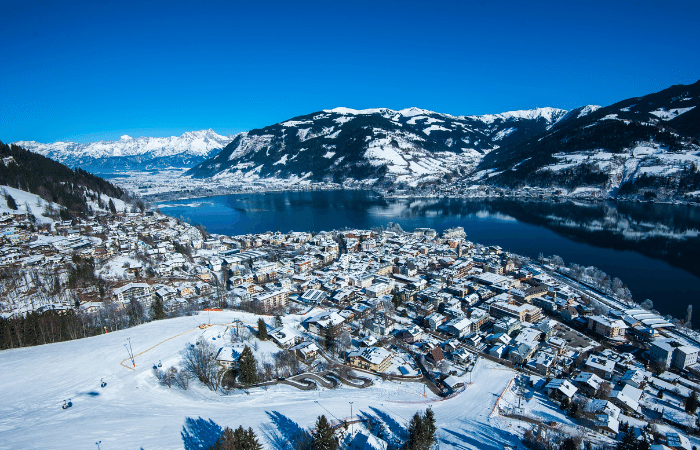 Italy
Needed by law:
Headlamp adjustment
Reflective Jacket
Warning Triangle
Recommended:
Winter tyres
Snow chains
First aid kit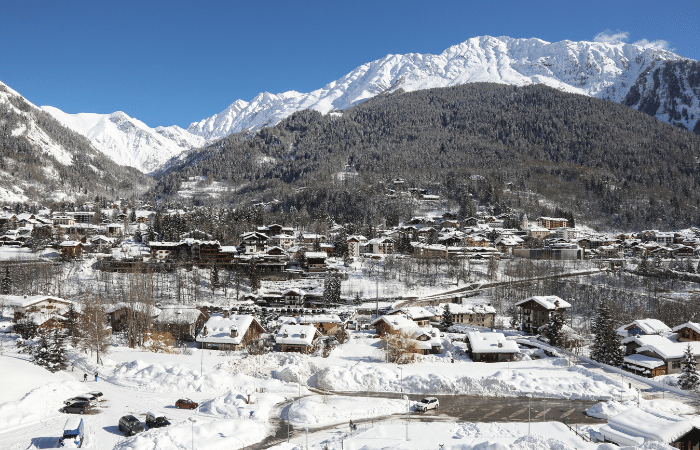 Switzerland
Needed by law:
Headlamp adjustment
Vignette
Warning Triangle
Recommended:
Winter tyres
Snow chains
First aid kit
It is important to check on the GOV website for the latest guidelines on each countries' requirements.
Estimated driving time to popular ski resorts
From Calais, you can reach popular ski resorts in surprisingly good time depending on traffic. Of course, it's important to plan rest stops and alternate drivers if you can. These journeys don't necessarily have to be done in a day but it is achievable.
France
There's an easy motorway route to get to most French ski resorts. Take the autoroute via Reims (A26), Dijon (A31) and Macon (A6). From there you can head into the Northern Alps by going past Lyon and taking the (A7) and the (A9) motorways. To access the Southern Alps you can head towards Avignon.
Estimated time from Calais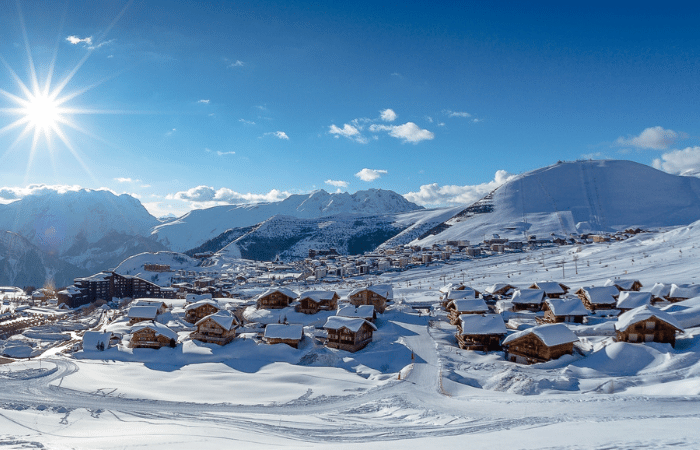 Austria
Getting to Austria is a long route East. It's recommended to head through Germany through Stuttgart and Munich, both of which are great stop-off points. Once you hit Metz in France, you can head easterly on the A4 to Strasbourg, then go to Ulm by following the E52 from Stuttgart. Depending on your destination you can continue onto Munich.
Estimated time from Calais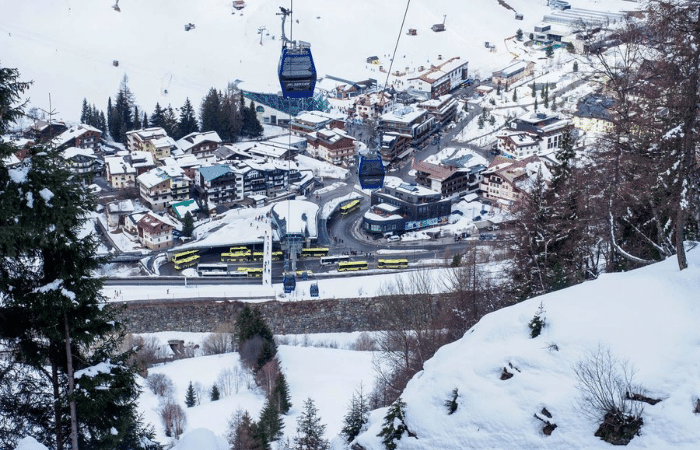 Italy
The main gateway for driving in the Italian Alps is the Mont Blanc Tunnel. Due to the incredible engineering and cost to maintain the tunnel, there is a return journey toll cost of approximately €60. To reach the Mont Blanc Tunnel head to Chamonix (E25), follow the route to Basel (A5) and then continue south, this is where you'll eventually reach the tunnel. The first Italian ski area you will reach after going through the tunnel is the Aosta Valley.
Estimated time from Calais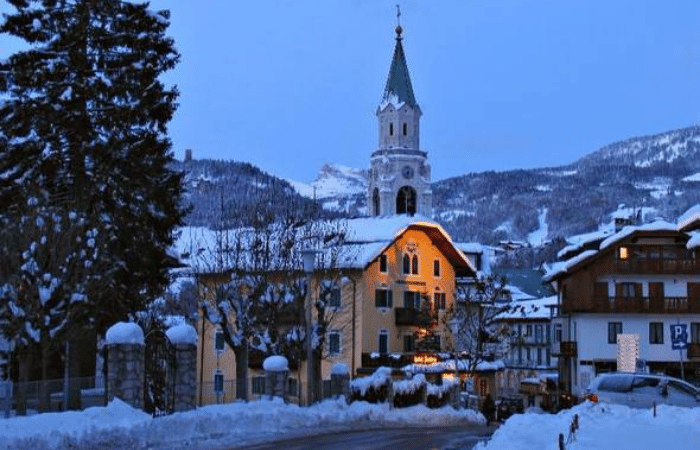 Switzerland
To reach the Swiss Alps you need to head towards Geneva. Follow the (A16) from Calais to Macon via the (A6) to Reims. This is where you can change on to the (A40) Geneva and drive to Swiss ski resorts from there.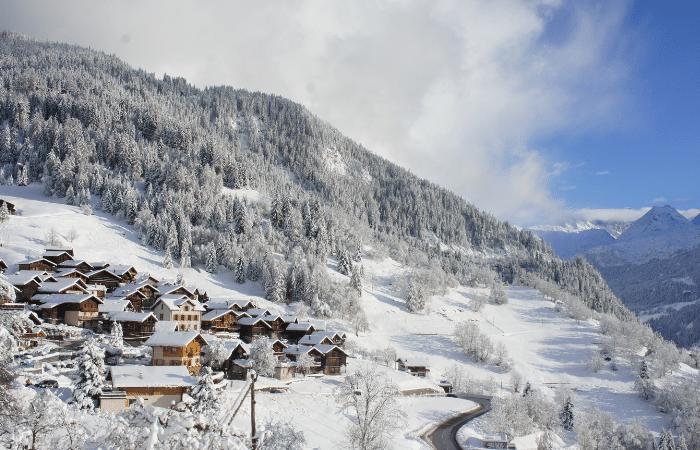 Main benefits of driving to the Alps
There are many benefits to driving to the Alps. The journey itself can be a real trip to remember especially if you're with friends or family. You can plan stops on the route to cities you may not have visited otherwise. Stuttgart and Munich, in particular, can be very festive at the beginning of the winter season.
Once you're in the resort there's a freedom to get around the area easily. Whether you want to do a food shop in a supermarket lower down the valley or drive to a neighbouring ski resort for the best snow, it adds to the flexibility of your trip.
It can be a great cost-saving once you've factored in ski and luggage carriage and transfer to your usual flight journey. Ferries and Eurotunnel also offer a flexible ticket service so you don't have to have a mad panic to get on your departure. This is useful if there's sudden traffic or bad weather during your journey.
For the sustainability benefits of an electric car trip, read our guide on petrol vs electric cars.
Top tips for driving in the Alps
Check the weather and practise putting on snow chains at home before your journey.
Have a routine check of your car before you go driving in the Alps. Make sure your washer fluid and heating work for when it snows.
Even if you have a sat nav it's important to memorise or write down the key points to head to on your trip too.
For any long journey snacks and drinks are important to keep your energy up when you're driving to the Alps.
Make sure everyone stretches their legs at each stop, even if you're getting petrol. This will help your muscles for your first day on the slopes.
For kids, there are great games you can play without them having to look at screens for the whole journey. The number plate game is a great example. Tick off countries and regions on a pre-printed list each time you see them on a number plate. France, in particular, has a numbered region system on their plates This makes children appreciate the different sites they'll see on the journey too.
Prepare audiobooks, playlists and podcasts to keep you entertained on the long motorway sections.
To find out more about driving to the Alps, please call our ski experts on 0207 471 7700.