There's some world-class ski resorts in Canada and some superb après ski to enjoy after a day on the slopes. Amid the snow-capped peaks of the Canadian Rocky Mountains lies Alberta. The ski resorts in Alberta are world-renowned for the quality and extent of their runs. Banff, Lake Louise and Jasper all offer their visitors feather-light powder, rarely seen wildlife and stunning mountain scenery. In British Columbia lies one of the best ski resorts in Canada for après ski, Whistler. Here we share with you the top places for après ski in Canada.
GLC Bar & Grill, Whistler
Boasting a prime location above the Whistler gondola building, this après spot is very convenient. With views overlooking the slopes as skiers race by, this bar is perfect to unwind with a drink and people watch. An infamous trio of cliff jumps can be seen from the bar, offering a wealth of entertainment for those who enjoy spectating. The bar has stone fireplaces on the patio which gazes out over the mountains for an atmosphere that can't be beaten. GLC Bar & Grill also has a fantastic menu, offering some of the best food in the resort.
Stay At:
Pan Pacific Village Centre is one of the finest condominium hotels in town in Whistler.
Whistler ski holidays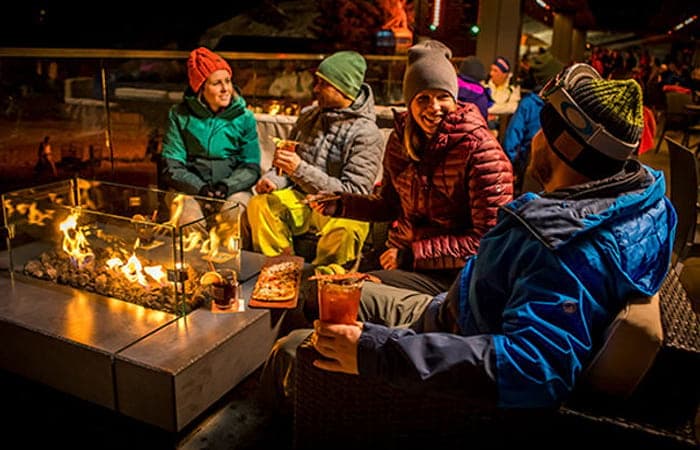 Brewster Cowboy's Barbeque & Dance Barn, Banff
One of the best places for après ski in Canada, the Brewster family were among the earliest pioneers in the Banff region. Today, they run the Barbeque and Dance Barn, offering up true Canadian hospitality in the form of Western-themed entertainment and enough barbeque to feed even the hungriest skier. Try the 'Hip of Beef' family speciality. A 30-40 pound cut of Alberta beef specially rolled and aged before being basted in large barbeque ovens. Roasts are individually carved and transported by 'pitchfork' to the buffet tables. There are various additional performance options available, e.g. Gunfighters Western Stunt Shows, horseshoe pits and a mechanical calf roping horse.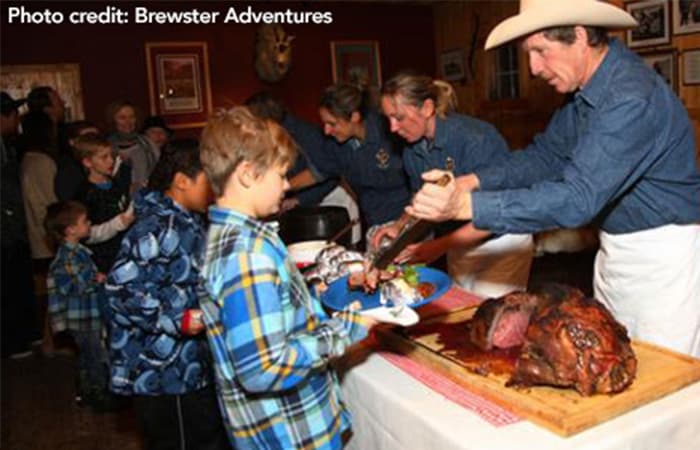 Fairmont Waldhaus Restaurant, Banff
This Bavarian-style cottage in the Fairmont is very homely. It is a popular après ski location in Canada among both visitors and locals. After building up an appetite on the slopes, indulge yourself in authentic Alpine cuisine. From schnitzel to duck rillettes in Bavarian mustard. The fondues are also very popular, with the menu options ranging from classic cheese to shaved black truffle and Alberta beef. A special children's menu puts a spin on traditional German food with Wiener schnitzel and chicken with spaetzle; a quintessentially southern German dish of egg noodle and dumplings.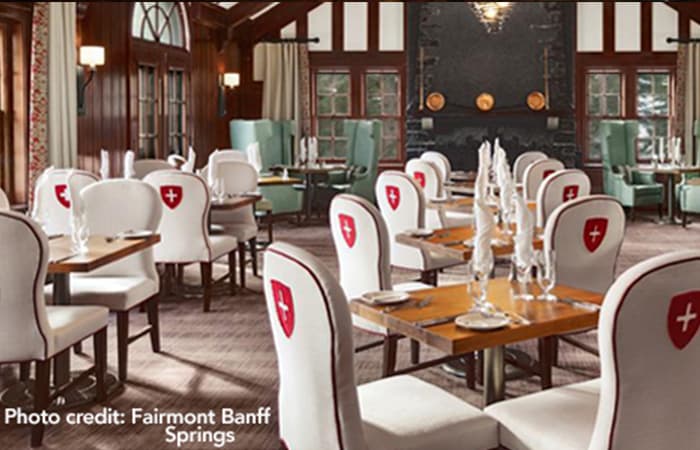 Torchlight Dinner and Dance, Lake Louise
The Torchlight Dinner and Dance is a great après ski option in Lake Louise, Canada. This dramatic evening spectacular will allow you and your family to experience the mountain 'after hours'. Take the last ride of the day on the Grizzly Gondola to enjoy appetisers at the Whitehorn Lodge. Your ski and snowboard instructor will escort you down a freshly groomed run to the Sitzmark Lounge, where a buffet awaits you. There's a bus service to take you back to your Lake Louise or Banff Hotel at the end of the evening.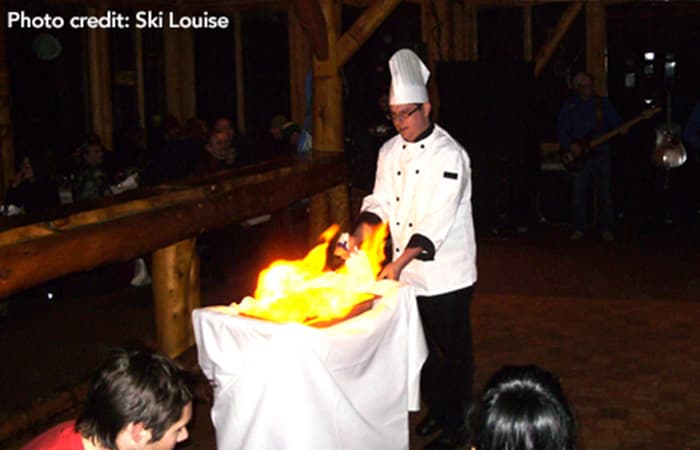 Downstream Bar and Grill, Jasper
Jasper has an excellent choice of après ski activities away from the slopes, from ice walks along the Maligne Canyon to dog sled tours. Build up an appetite then head to the Downstream Bar and Grill. This casual eatery specialises in North American food. Be adventurous and try Canadian options such as the sirloin elk steaks. Also, try the spicy tandoori chicken or smoked Muscovy duck. Homemade tortes and ice cream are a delicious way to conclude an energetic day of skiing.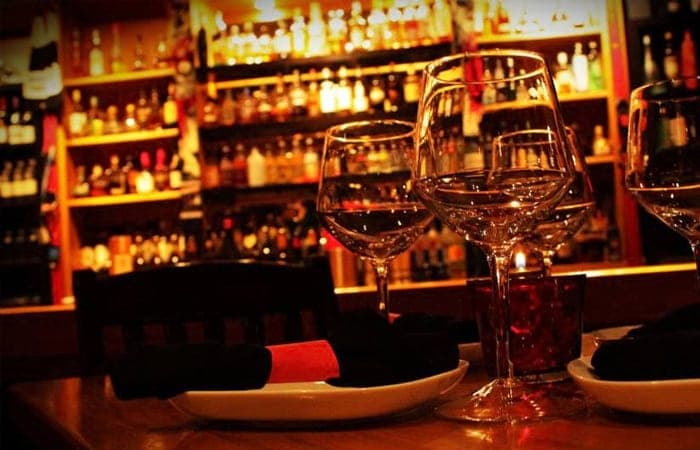 To find out more about the best après ski in Canada, call our ski experts on 0207 471 7700.