Knowing what to wear when skiing can be a difficult question to answer for both beginners and well-seasoned skiers. Most Brits are accustomed to bringing the 'you never know' additional clothing items but sometimes over-packing can be a chore. Unsurprisingly, the weather conditions can dramatically change during the season and even every hour. So we thought it would be beneficial to write a guide on what exactly to include in your suitcase.
If it is your first ski trip, reach out to family and friends to see if they have any clothing to lend. Not only will this keep your costs down, but they might have suitable gear for you to keep warm on the mountain. Layering up is key and integral.
December
In December the large majority of ski resorts open, with all functioning by Christmas. This is dependent on the amount of snowfall that occurs during the weeks prior. As expected most ski resorts will be covered with snow as significant snowfall starts to arrive, so we advise you to pack snow boots (with good grip), and good quality outerlayers such as salopettes and a ski jacket. It would be ideal to layer your clothing during this month on the slope. The harsh winds can be unforgiving, so ensure you have one or two top layers on, ski leggings, ski socks, gloves, and a good buff. If you're feeling festive why not pack a Christmas hat or a novelty outfit – it always goes down well on the slopes!
January
Skiing in the month of January is much like December, there is likely to be heavy snowfall and very low temperatures. You will battle against icy conditions, powder, and harsh winds so you have to be prepared! Ensure you have enough layers before heading up the mountain. This includes ski leggings, two top layers (a thermal and a fleece), ski socks, gloves, a beanie and a cosy buff. The outerwear is important this month, ensure your jacket and salopettes are 100% waterproof. There is nothing worse than falling over and the melted snow leaking in!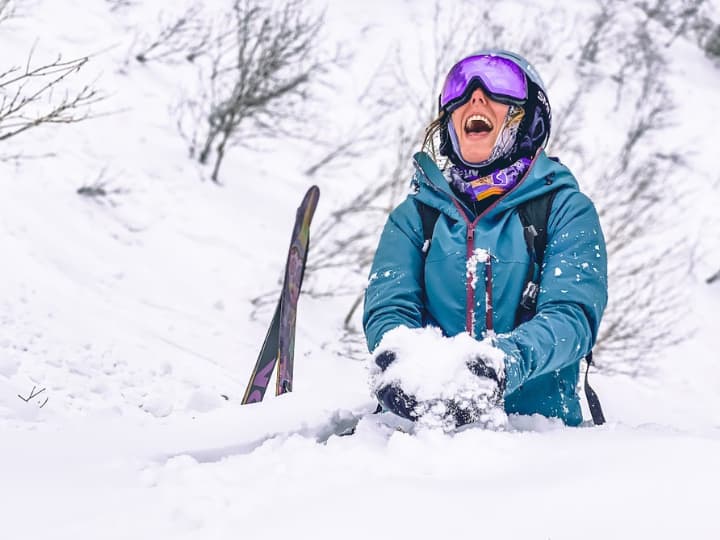 February
As February rolls around and the ski season is well underway, February's sunny moments are a warm welcome. This month is usually busy with half-term skiers, so the pistes tend to be busier than normal. The chairlifts will be full, and there is a likelihood you will have to wait in a queue to get on one. The busyness provides warmth in the crowds, so we tend to reduce the packing list if travelling in this month. February provides fantastic sunshine so make sure you pack sunglasses. A top tip: to stand out in the crowds, wear something bright so your group can find you.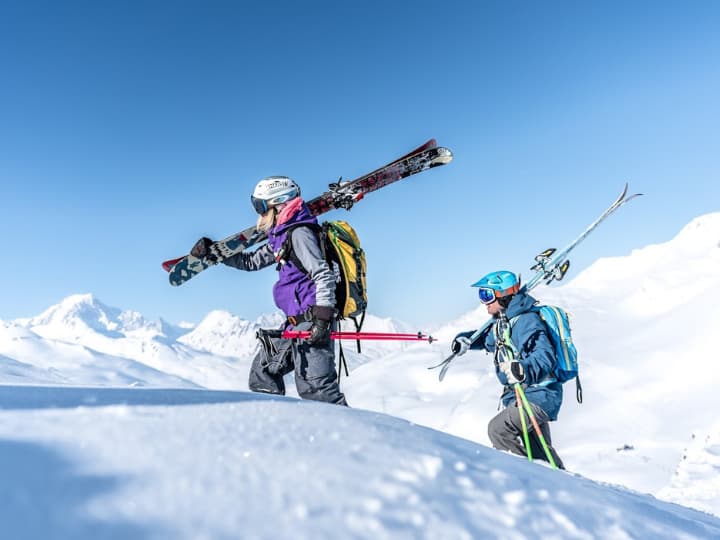 March
Skiing in March has huge benefits, the slopes are much quieter than the February rush and the temperatures start to get warmer. As the spring season slowly makes itself known, the days get longer and the sun sets later. March tends to have a relatively unpredictable snowfall, which by then in the season, all ski resorts crave. We recommend packing a slightly less thick ski jacket and not as many layers.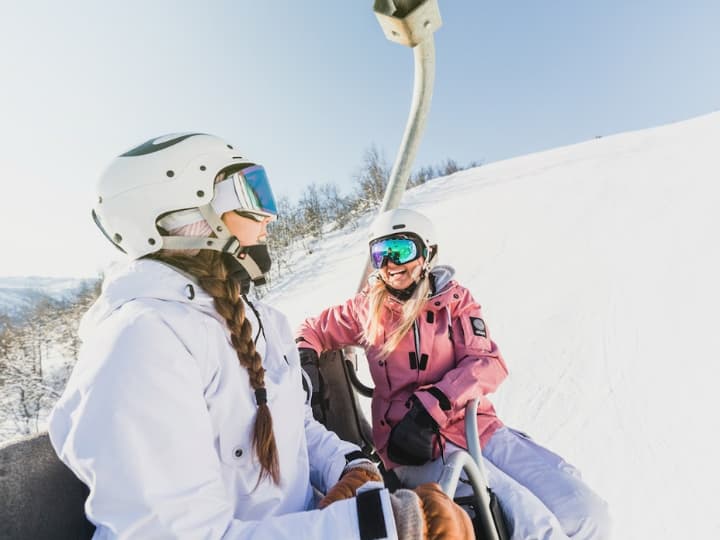 April
April signifies the end of the season and the full arrival of spring. The weather is usually good, with most days being bluebirds, so for the sun worshippers – it's a blessing. The snow can be a bit softer, and some runs may be reduced however it is the quietest time to go skiing. The slopes are empty, and there are virtually no lift queues. Spring is also a great time for slopeside festivals and end-of-season parties. Skiers can get away with wearing a big thick jumper as their outwear, as the sun usually comes out early morning, meaning by lunchtime you will be catching a tan. Make sure you still take the usual gear like gloves and socks but you won't need the beanie or buff!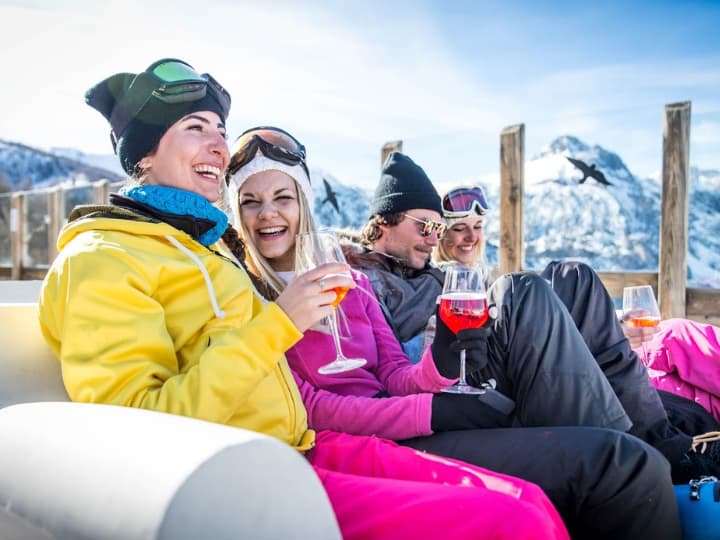 To find out more about what to wear when skiing, or for any tips on when to go skiing, call our ski experts on 020 7471 7700.