Barbecues, a good bottle of wine, cheese boards… some things in life were meant for sharing with friends. If there's one experience that just isn't quite complete without your favourite people, it's a ski holiday. Here's why a group ski trip could be the highlight of your year.
Book Out Your Own Chalet
When you travel en masse you can fill up a ski chalet by yourselves, meaning you have private use of all the facilities. You can stay in places such as Chalet Loup Blanc in France which sleeps 14 and comes with a private outdoor pool and spa too. Why not book yourselves a stay in Richard Branson's own chalet in Verbier, Switzerland? The Lodge has an indoor pool, spa, mini ice rink and pool tables – not to mention a prime location for the slopes.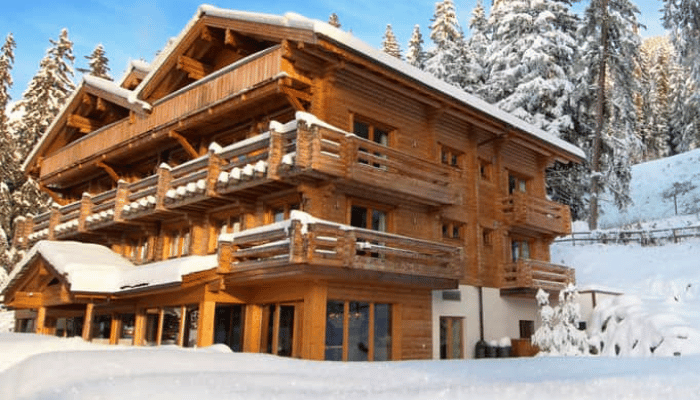 Get Great Discounts
Group deals mean you get to benefit from sharing the savings on accommodation. Discounts may include a free night or one free place for every eight people – leaving you extra cash for equipment hire or special celebrations. The Chalet le Bel Air, in Val d'Isère, France, has luxury rooms and hot tubs, and offers free places for big parties. There are also great group bundles available including free lift passes when you book early.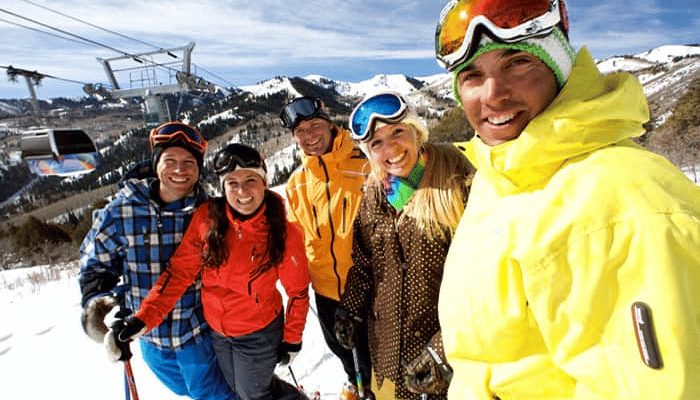 Break It Down
It's handy being in a big enough group to split off for certain activities. If you're holidaying in Panorama, Canada, some of you may want want to try heli-skiing, while others want to stick with snowboarding. Even the non-skiers in the group will be occupied in Panorama, thanks to activities such as snowshoeing, ice-skating and dog sledging. In Tignes, France, if two of you want a quiet night in while the others fancy partying till dawn at Folie Douce, having a larger party allows for that. In Morzine, France, at least one person in a group will want to try night skiing at Le Tremplin with you.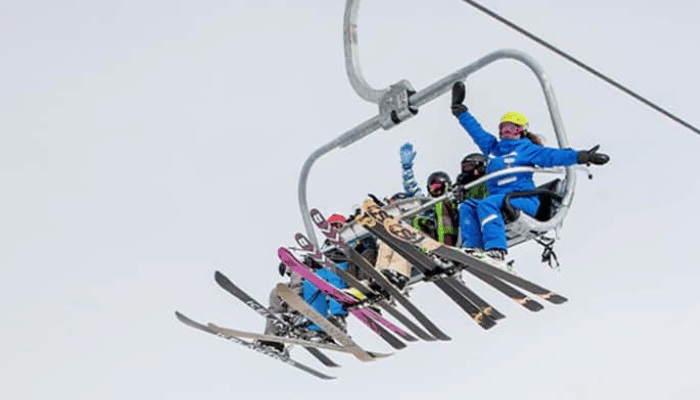 Learn Together
If a few of you are new to the slopes, or just a little rusty, it's always double the fun if you can book out a group ski lesson together. Not only do you get to share the laughs, as you take your first tumbles together, but you can indulge in some friendly rivalry too. Even if you're experienced skiers, an instructor can help you all to refine your techniques and teach you new tricks.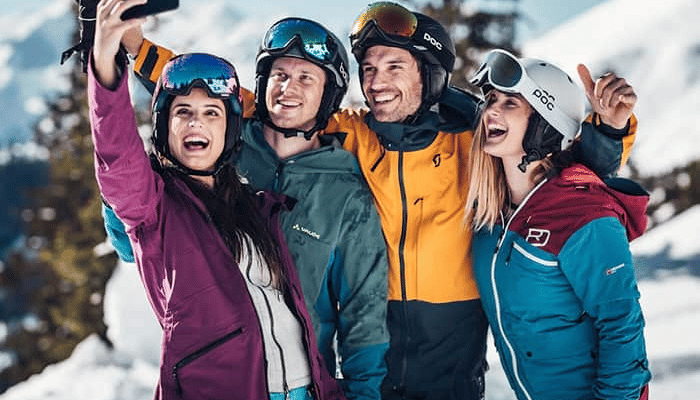 Take the Hassle out of Booking
Organising a group holiday is usually the only downside to a trip – everyone has a different vision of what their ideal ski break looks like, and trying to coordinate multiple schedules is never a fun task. Here at Ski Solutions, our ski expert sales staff are able to put together the perfect holiday for you and your group. We offer advice on when and where to go, fun activities to do while you're out there (apart from skiing, of course), as well as being the dedicated point of contact to make your booking as hassle free as possible.