If you are looking for the top resorts for late-season snow in Italy, we have created a list of the best resorts to visit. Whether you are looking in March or April, end-of-season skiing means one thing, high altitude. High-altitude ski resorts tend to have the most reliable snow all season long, so we recommend heading to these ski resorts later in the season.
Champoluc 3,500m
Champoluc is one of the highest ski resorts in Italy, reaching an impressive 3,500m. It is located in the Aosta Valley and has over 200km of pistes. The ski resort is relatively undiscovered by British tourists and is considered a 'hidden gem' in the Alps. Champoluc is typically Italian, with exceptional hospitality and delicious cuisine. The ski resort tends to be quieter than most during the season, except from the first week in January. This is where the locals from Turin descend for their annual ski trip.
Stay At:
Aethos Monterosa is a beautiful five-star hotel and is full of rustic charm. The eco-hotel has wellness and sustainability at the forefront of it's character.
Champoluc ski holidays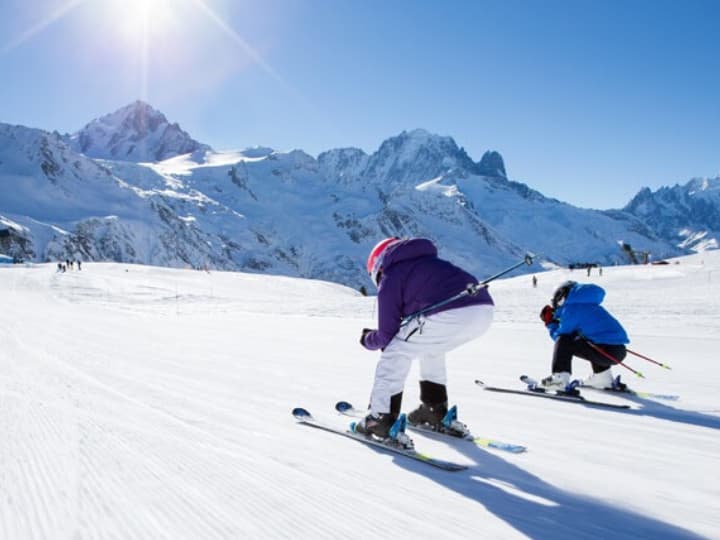 Gressoney 3,500m
Another impressively high ski resort is Gressoney, also at 3,500m ski altitude. This ski resort is considered one of the top resorts for late-season snow in Italy. The ski resort oozes Italian charm and tradition. The ski resort is quieter on the après scene but makes up for it with its well-established culinary traditions. The food is fantastic and the skiing is even better. Gressoney is just over an hour from Turin Airport making it a great choice for weekend skiing. Not only this, the beautiful Dolomiti Mountain range and Mont Blanc tower over the ski resort, offering visitors remarkable views.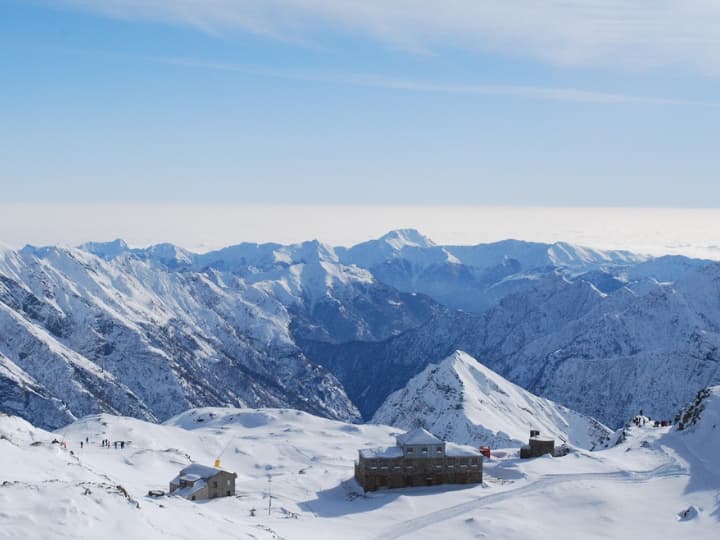 Cervinia 3,480m
Cervinia is a popular ski resort for British skiers and is a more well-known ski resort in Italy. It is considered a superb choice of ski resort for late-season snow. Ski altitude reaches almost 3,500m and the snow is generally reliable from the start to the end of the season. Cervinia is a short two-hour drive from Turin Airport making it a great choice for a quick trip away. The ski resort neighbours Zermatt in Switzerland and is one of the closest ski resorts to the famous Matterhorn Mountain.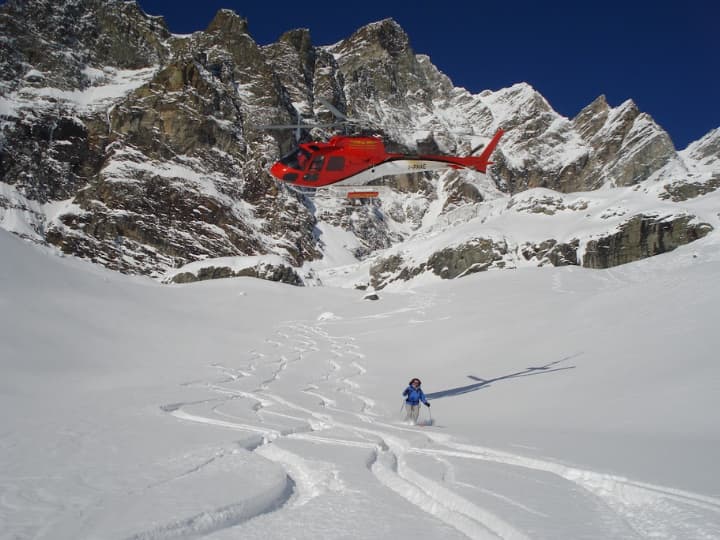 Passo Tonale 3,100m
Passo Tonale is a popular choice with families and is perfect to visit later on in the season. The ski resort is great for beginners, with plenty of cruisy green and blue slopes. Beginners can easily progress with the varied red runs spotted around the ski resort. Passo Tonale is a firm favourite with families not only for easier slopes but also for the quieter nightlife. Off the ski slope, there is also a swimming pool, toboggan slopes, an ice rink, and a health and fitness/beauty spa.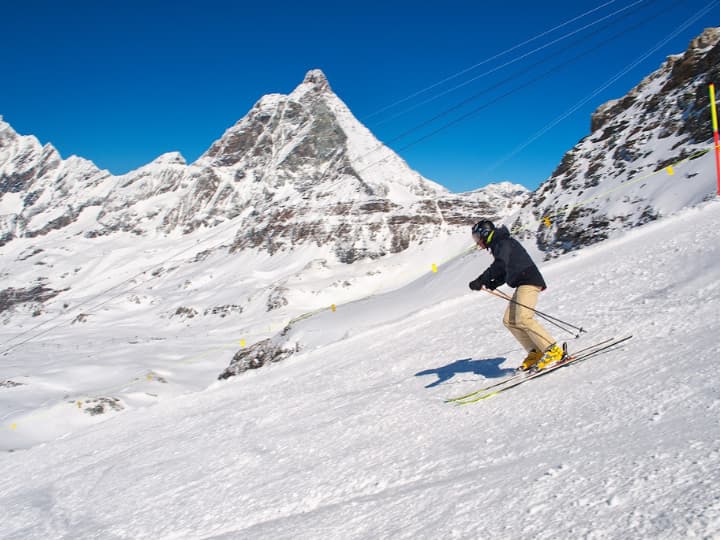 Cortina 2,930m
Cortina is Italy's answer to St. Moritz, it is visited by skiers from Milan and Rome, many of whom have second homes in the ski resort. The high altitude of Cortina means skiers can enjoy reliable snow all season long. Cortina is the ski resort for those who like the finer things. The restaurants are exceptional, with a number of them having Michelin stars. For those who enjoy a well-earned drink at après there are several lively bars to unwind in.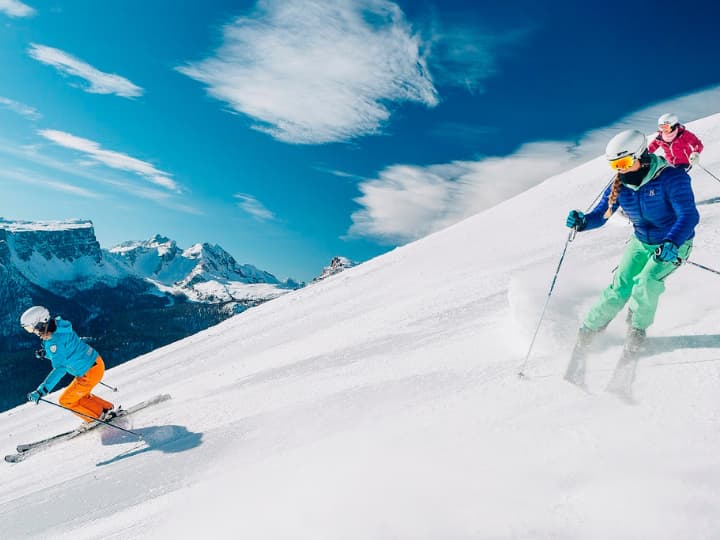 Sestriére 2,840m
Sestriére is another top choice of ski resort for late-season snow in Italy. The ski resort is nestled in the heart of the Milky Way ski region. It is an ideal choice for those who want to explore a larger ski area, with over 400km there is enough ski terrain for every level of skier. Sestriére is a purpose-built ski resort giving the area a modern and trendy feel. The transfer time from Turin Airport is just under two hours making it an ideal ski resort for those wanting to maximise their holiday.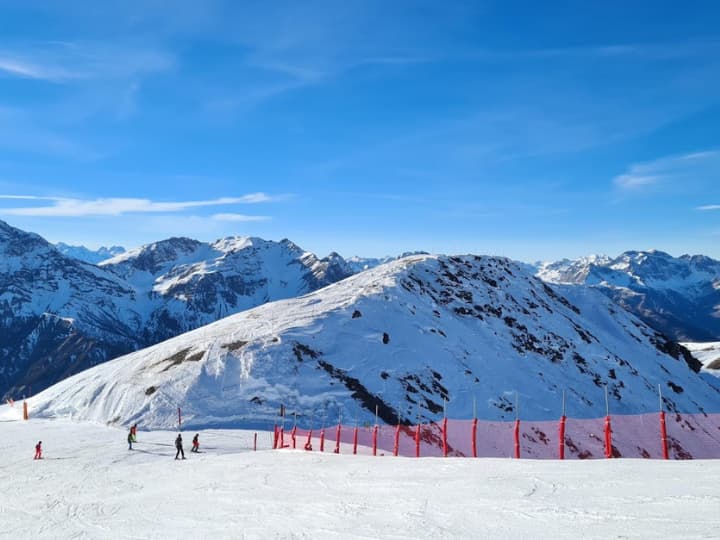 If you want to know more about top resorts for late-season snow in Italy call our ski experts today on 020 7471 7700.