We shouldn't even have to write the top 5 reasons for going skiing at Christmas, it's a no-brainer. However, for the sake of clarifying why a Christmas ski holiday is one of the best holidays you can take, we'll reiterate. Christmas is a period which everyone looks forward to. Perhaps not the scrooges, however, but combine that excitement with the possibility of being in the mountains. Whilst sometimes Christmas can be more magical for children, a Christmas ski holiday is where everyone is happy. Finally a destination and occasion where everyone can act as big kids.
Experience a White Christmas
We have all fantasised about a white Christmas, but did you know…you can actually have one?! What a way to celebrate the festive season by waking up in a real-life snow globe. The beauty of the resort scenery will surely get you in the mood as soon as you arrive. It'll create unforgettable memories for everyone, especially the little ones. Wake up Christmas day and enjoy a wonderfully prepared breakfast as you open presents by the tree. But remember, how does Santa know you're on holiday?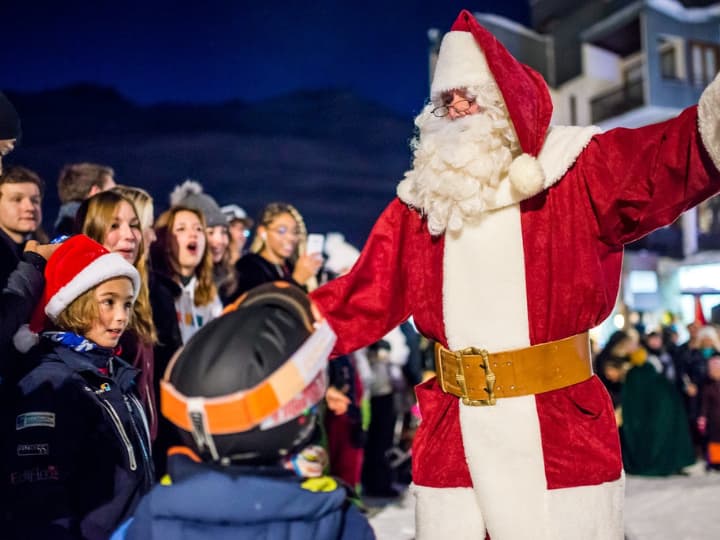 Festive Spirit
All ski resorts come alive during the festive period, and what a time to soak in the atmosphere than on Christmas itself! With many ski resorts hosting musical performances, light shows, fireworks, markets, and much more, it is the most fun time to visit. Lively après happen week on and week off, however, there isn't anything quite like the Christmas après scene. Enjoy a vin chaud or two as the children meet Santa Claus himself and listen to carol singers under the twinkling lights and snow-capped Christmas trees. Surely that sounds better than being in the dreary UK!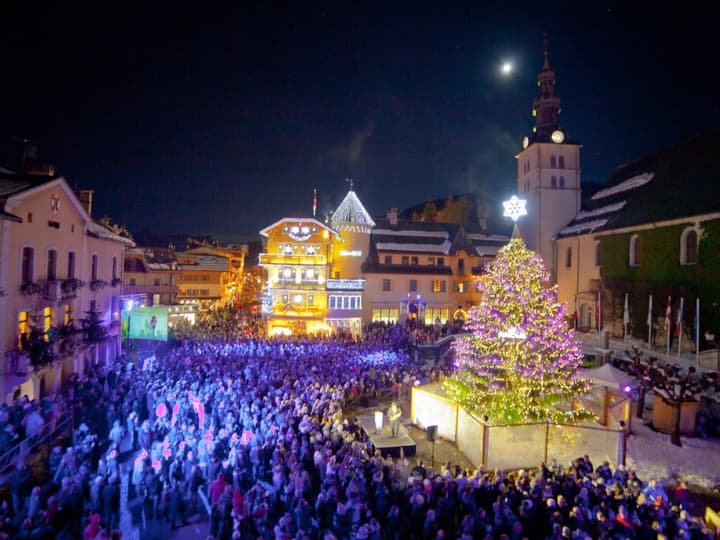 Christmas Dinner
Christmas dinner is one of the most important parts of the festivities, but who really enjoys the clean-up? Having everything prepared for you is a huge benefit of booking a Christmas ski holiday. Leave the prep, cooking and stress to the talented chalet hosts and enjoy the magical experience with your friends and family. There's no need to worry about when the potatoes need to go in or who's setting the table. Get into the Christmas spirit with a glass of vin chaud in hand and put on the cheesy Christmas classics in front of a roaring fire! What a fantastic way to soak in the atmosphere and spend quality time with loved ones.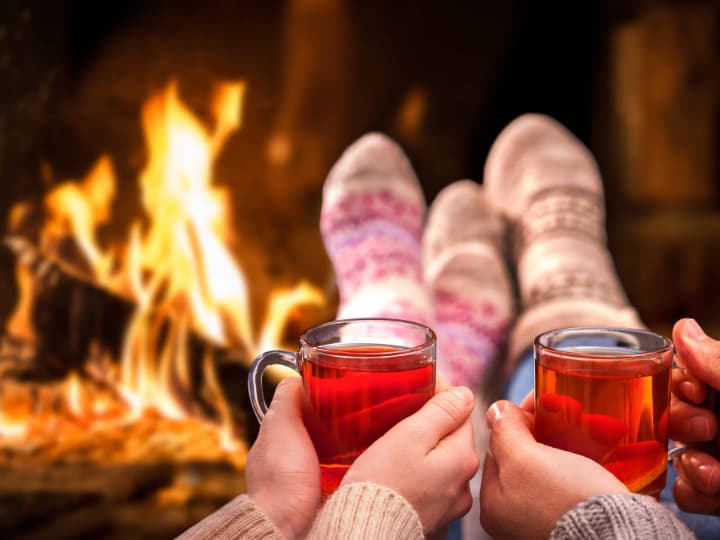 Christmas Day Skiing
Let's not forget the reason why you're holidaying in the mountains, to ski, obviously! There is nothing like skiing on Christmas morning, the atmosphere is buzzing with excitement and full of cheer. The first snowfall would have taken place and a good base layer will be visible, so don't worry most ski resorts have a fantastic track record for festive snow. As always though, if you are looking for a huge presence of snow, we recommend booking a higher-altitude ski resort.
Getting up for the first lifts (for some, after a Christmas Eve drink, this may be difficult) will be definitely worth it. Get involved in the Christmas festivities by wearing a Christmas hat or outfit – you'll be sure to get brownie points on the chairlift! Venture to après in the afternoon and celebrate in style, the perfect way to drum up hunger for your dinner.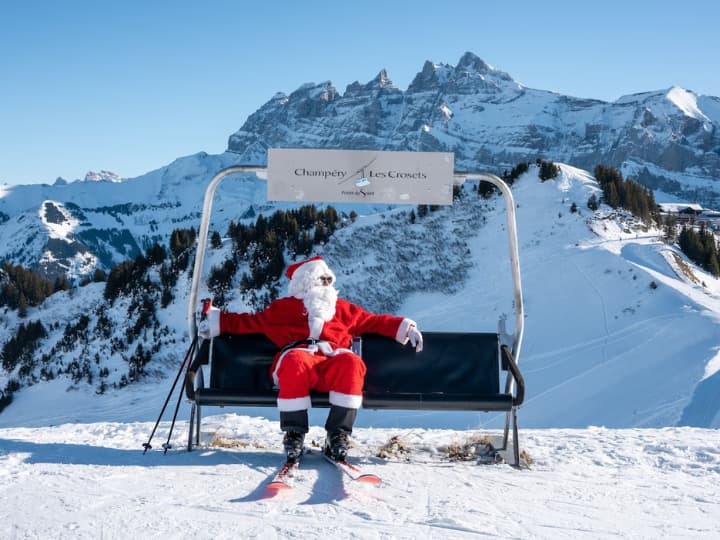 These are just 5 reasons for going skiing at Christmas, we could go on. So, if you're interested in booking an unforgettable week for your family and friends, call our ski experts on 020 7471 7700 and book your festive getaway.