Taking a short ski break over the half-term period isn't always easy, with long queues, busy slopes, and packed-out kids' clubs. If you're planning on getting away to the mountains this February, take a look at these top tips, designed to take the stress out of planning your getaway.
Book in advance
This doesn't just mean your travel and accommodation: your first queue-stopping tip is to book your ski rentals, boot hire and any lessons or kids clubs before you even board the plane. The top schools (including ESF in France) get booked up very quickly, particularly for the under-12s, and booking ahead is the best way to guarantee your little beginners a place on the slopes with an expert instructor.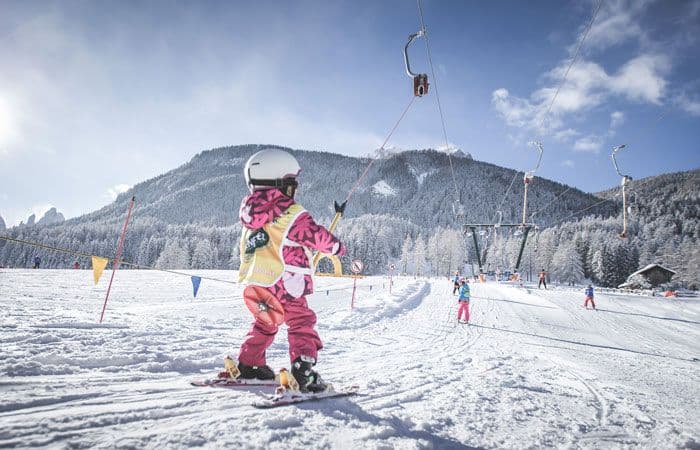 Excellent packing
It's vital to include enough warm gear in your luggage. Check the forecast at your destination well in advance, and bear in mind that temperatures and weather conditions in mountainous regions can change hourly. It makes sense to be cautious and take extra layers – especially for little ones who may be more sensitive to the chilly weather. Here's our basic packing list for a half-term break:
Base layers and thermal underwear
Gloves, scarves and hats
Chunky ski/snowboard socks
Balaclavas/Snoods
Jumpers and fleeces
Snow trousers
Jacket with snow skirt
Hand and feet warmers (especially for the little ones)
We'd recommend buying your gear before you fly, as resort prices can be costly. Just make sure you double-check your packing allowance to ensure you don't go over the limit.
Do your research
For a smooth journey and arrival, gather some key information about where you're staying before setting off. Arrange your transfer from the airport (if it isn't already included in your trip price) and find out what time you can check in to your hotel. This will avoid any unnecessary waiting around. It's also important to know where to go for rentals and pass pick-up. Your resort may offer packages for kids' rentals, lift passes, and lessons. These can be very cost-effective and streamline what you need to organise.
When it comes to hitting the slopes, research the trail maps to find out the best runs for each of your party, depending on ability and experience. Being prepared will maximise your time on the mountainside. We'd also recommend making restaurant reservations in advance, particularly if you're visiting in peak season, like half-term. Alternatively, booking a suite with a kitchenette will save you money and enable you to be more flexible with your time and meals.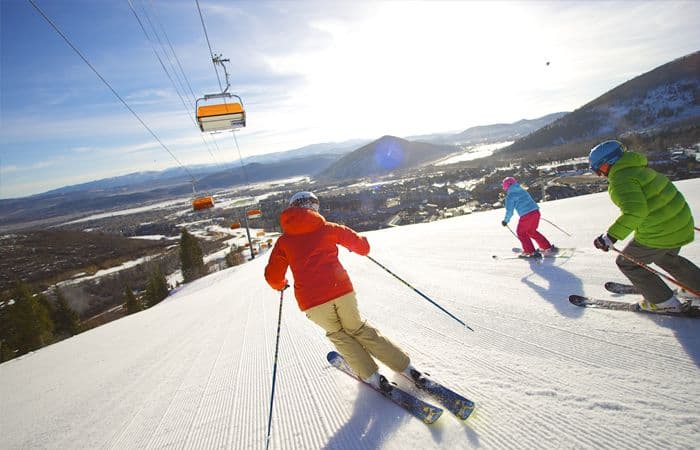 Sort out your equipment
If you have your own ski gear, check your airline allowances so you're not charged for excess baggage. The easier and simpler option may be to rent equipment when you arrive at the resort. Arrange what you need ahead of time to ensure that all the sizes and options you need are available. This also means you won't have to lug equipment around everywhere – bonus. For long drives and day trips, rent a rack to secure all the gear and save space in the car. Remember to pack those electronic devices to keep kids entertained, too!
Get off the beaten track
Booking a ski guide on the first few days – especially for advanced skiers – means that you are exposed early on to their expertise and can take advantage of their insider knowledge. This is a great way to discover the less crowded slopes. Heading for the trickier routes down into the resort is another good way to avoid the 4pm downhill rush. You could also think about heading to smaller, fringe resorts that border large skiing areas – La Tania (Trois Vallees), for example, has all of its pistes bashed pretty much everyday, making for a more relaxed return home.
Ski through lunch
Judging by the queues at the majority of on-slope restaurants, it seems everyone decides to eat lunch simultaneously. The best way to avoid the crush is to either book restaurants in advance or to take food with you and eat out on the slopes. It's all a matter of timing; you'll find that the queues for the lifts are much shorter while everyone else is indoors. You could also start your day earlier; get up for 9am and miss the ski school lift run, eat early, and ski home before everyone else.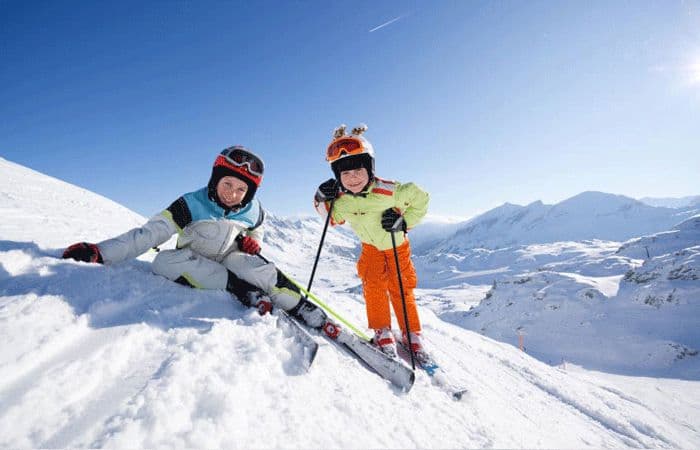 Pick longer transfers
If your children are old enough to handle a longer transfer, opt for a resort that's further from the airport. This is a surefire way to find a quieter base camp over the busy period. Alpe d'Huez is a couple of hours from Grenoble, making it a great choice for a short ski break this February. Going to resorts like St Anton, where more exclusive skiing can be reached by shuttle bus, is also another good option.
Plan your evenings
If you prefer to ski en masse and avoid kids' clubs or creches, head for a resort like Courchevel, which has plenty of activities to offer in the evenings, including sledding, ice skating, cinemas, and dozens of child-friendly restaurants. This makes it all the easier to keep your family entertained when you come off the slopes, helping to create a completely stress-free environment.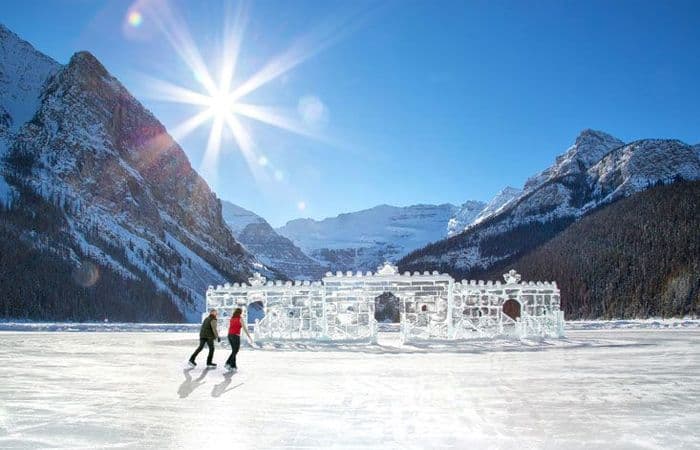 Have a plan B
So everyone stays interested and happy, be prepared to mix up the ski schedule. Include hiking, snowshoeing, or dog sledding. It's also a good idea to make a non-skiing-related contingency plan. Someone might get poorly or prefer not to go out on the slopes one day – or the weather turns nasty. Museums, galleries, and shopping are all good bets for entertaining kids on non-skiing days.