While it tends to be the big things that come to mind when you imagine the perfect holiday on the slopes, it's the details that often make all the difference. We're talking about those little luxuries that make your holiday hassle-free, and all the more enjoyable for it. Here's what to look for to take your skiing break to the next level.
Seamless private transfers
The last thing anyone wants to do after a flight is think about organising transport to the hotel. Private transfers whiz you from the airport to the resort in comfort and style, with minimal fuss. You'll spend less time heaving your luggage onto a crowded bus or trying to find a taxi, and more time relaxing at your chalet and preparing to hit the slopes.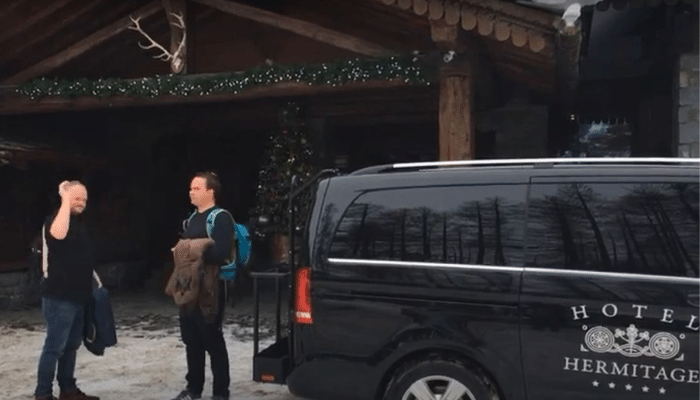 Luxurious spa facilities
After a long day carving up powder, a visit to the spa to soothe tired muscles is a well-deserved indulgence. Choose a resort featuring health and fitness facilities where you can relax, unwind and prepare your body to get back out there the next day. Take a dip in the pool or spend time in the sauna or steam room before heading for a pampering treatment.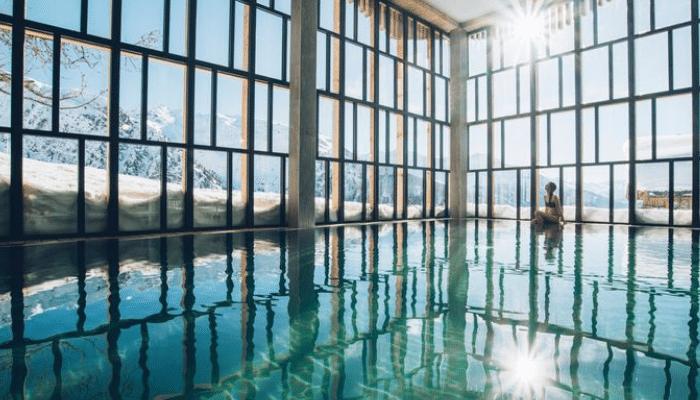 24-hour concierge service
Round-the-clock support for anything you might need during your holiday is a true luxury. A concierge makes your stay effortless by organising ski rentals, restaurant reservations, and tours. They're very knowledgeable about the local area, too, and will be more than happy to offer their expert recommendations.
Michelin-starred chefs
Are you searching for something upscale or a little unconventional? Many ski resorts feature Michelin-starred establishments to offer guests supreme après-ski dining. Take La Tania in the Three Valleys, where you can visit Le Farçon restaurant and experience exciting culinary innovations. We recommend the piquant pineapple soup and cheese naturally smoked in hay.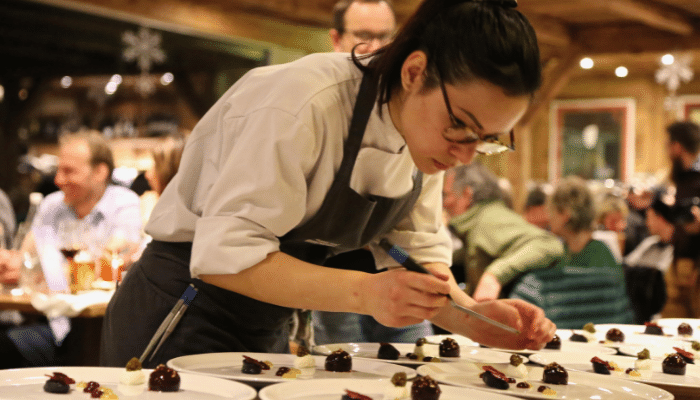 Ski butlers
As well as making sure that you're kitted out with the perfect pairs of boots and skis for you, ski butlers will deliver your gear to the hotel or chalet. So there's no need for you to carry it around the resort.
Expert ski guides
For those new to skiing or looking to improve, ski guides will help you to take your skills up a notch or two. They offer lessons for all abilities, from novices to experienced ski bunnies looking for a challenge, and will personalise training depending on your individual needs. Ski guides are experts on the mountains so you can rest assured that you're in safe hands.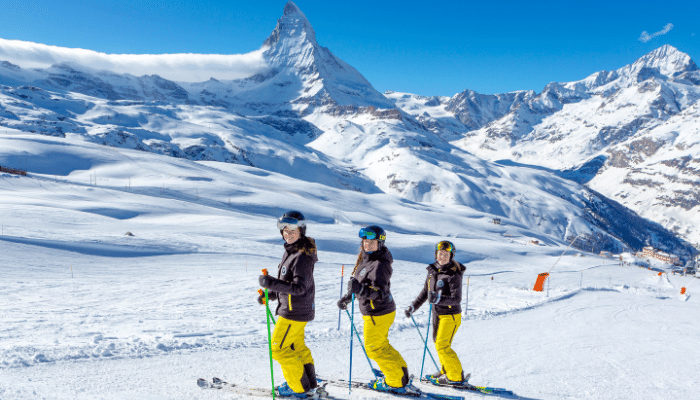 Highly-trained chalet hosts
If you really want to make sure that every detail is taken care of, you'll certainly benefit from the services of a knowledgeable chalet host. Not only will they keep your space spotlessly clean and tidy, they'll also prepare delicious meals and be on hand to provide you with local tips and insider knowledge.