Las Vegas
A hub of excitement Las Vegas is the city that never sleeps. The dazzling lights of the city set in the heart of The Mojave Desert, Nevada, attracts millions of guests annually. Tourists can enjoy the notorious strip, a street over four miles long boasting casinos, shows by the world's biggest stars and some of the world's most luxurious hotels. A few days in Vegas then hitting the slopes makes the perfect holiday for groups of friends or couples looking to try their luck on the piste and casino tables.
The entertainment in Las Vegas rivals that of the world's most popular capital cities. Megastars such as Elton John and Celine Dion have performed at the legendary Caesars Palace concert venue, The Colosseum. The hotels in this urban oasis of glamour, opulence and fame are also nothing short of incredible. The selection is vast and there is something for every taste. The Mandarin Oriental is credited as the only Forbes triple five-star hotel on the strip, whilst the Bellagio welcomes guests with a synchronized light display of over one thousand fountains moving to music. Las Vegas is also popular amongst foodies. The strip is a haven of fine restaurants owned or run by celebrity chefs. And, for those looking to indulge in a few evening tipples, the myriad of hotel bars, quirky independent bars and nightclubs on offer are in a league of their own.
Las Vegas is a fantastic choice for those looking to indulge in the glamour and luxury of Vegas then enjoying the opportunity to ski some of the worlds finest runs. Find out more about how we recommend spending 48 hours in Las Vegas here.
Best For…
City stopover
Stylish resort
Superb restaurants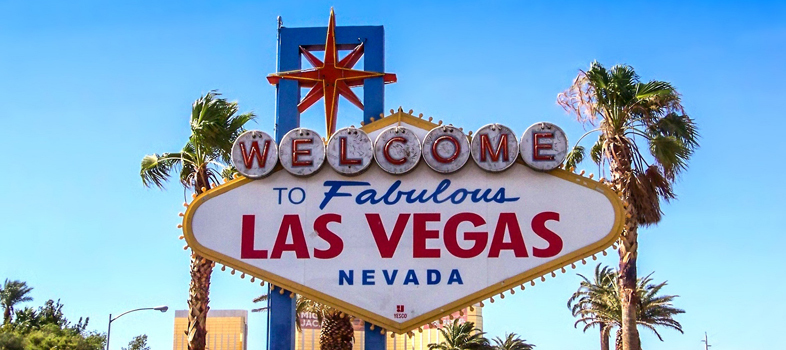 Las Vegas & Park City
This is a luxurious holiday option for adults looking to find a fabulous balance between world class skiing and an equally brilliant nightlife.
Las Vegas and Park City
We Can Tailor-Make a Holiday to Suit You...
We have a team of experts on hand to help you choose the perfect holiday. From a luxury ski weekend in Val d'Isère to a big adventure in the Rockies, we're whatever you want your holiday to be.
A Family of Six Expert Travel Companies