A ski holiday isn't just about what happens on the slopes. Off-slope activities and nightlife can maximise your ski holiday experience. Whether you want to go for a delightful dog sled ride or enjoy a lively night out at a bar, there are many opportunities in ski resorts around the world. Our ski experts explain 'What does après ski mean?'. Find out about the meaning of après ski.
Meaning of Après Ski
The French term 'après ski' translates to 'after ski' or 'after skiing'. It originated in the 1950s and is used to describe social activities and entertainment following a day's skiing on the slopes. You will often hear keen skiers comparing the après ski in different ski resorts. It is lingo that skiers and snowboarders now use across the world.
Classic Après Ski Drinks
It's not always the case but après ski mostly refers to drinks after hitting the slopes. Whether that is back at your chalet or in a lively bar there are plenty of places to enjoy a well-deserved drink. A lot of ski resorts pride themselves on the vast choice of bars and nightclubs in the main villages. It's a great way to socialise with friends or get to know the locals in the area.
A firm favourite in France is the Folie Douce bars. Expect professional dance shows, happy hours and the crowd dancing on tables. It is one of the most popular bar chains in the Alps and you can find them in Val d'Isère, Val Thorens, Méribel, Alpe d'Huez, Megève, Avoriaz, Les Arcs and Chamonix. A great way to enjoy classic après ski drinks.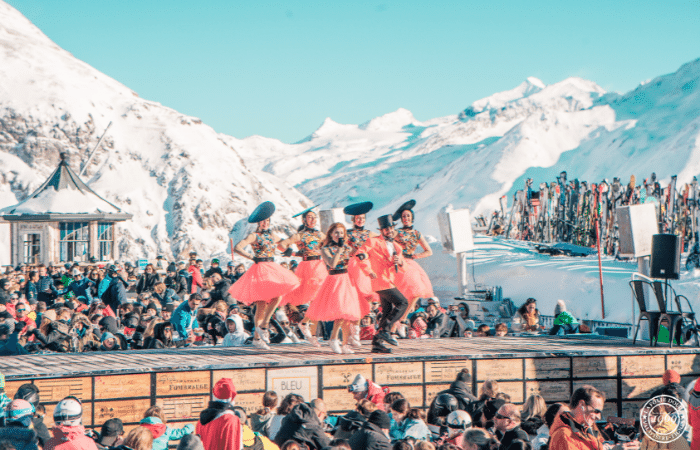 Unique Winter Experiences
The meaning of après ski isn't just about drinking, you can enjoy some fantastic after-ski activities that you couldn't do on any other holiday. Whether you're looking for fun for all the family or you're a thrill seeker, there's something for everyone in the mountains. Beautiful alpine scenery and snowy landscapes can make many activities a delightful experience.
Norway in particular has many unique winter activities you can enjoy. Of course, if you're lucky with the weather you can witness the natural phenomenon of the Northern Lights in all of the Norwegian ski resorts. Dog sledding is another magical experience and is great if you're taking the kids to the mountains. City breaks to Oslo and Bergen are also possible as add-ons to your ski trip. In addition, you can visit the incredible natural beauty of the Fjords.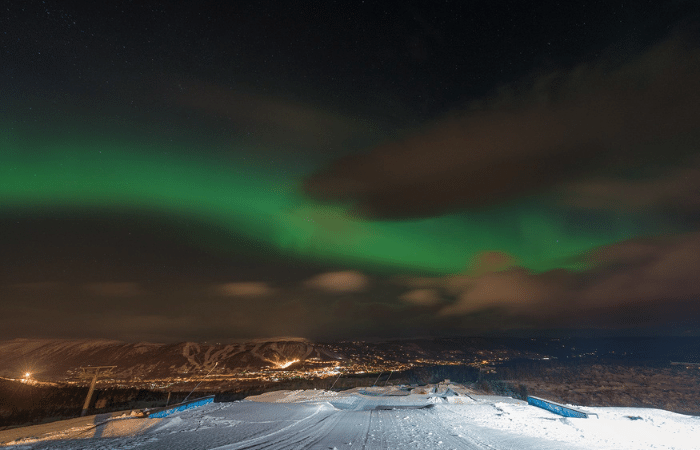 Incredible Alpine Cuisine
A real treat is enjoying the delicious alpine cuisine you can experience in ski resorts across the world. Whether you want a traditional fondue or a fine-dining evening, there's something for different tastes in various ski resorts. Take a break from the usual chain restaurants and enjoy a meal that's unique to the area you're staying at.
There are classic dishes in different alpine countries. Try a tasty wiener schnitzel in Austria or tartiflette in the French Alps, just a couple of classic mountain treats. If you want a top-class meal, Courchevel is one of the best destinations for food, because it is home to the most Michelin-starred restaurants in the Alps. Aspen Snowmass is another hub for excellent cuisine and has one of the most impressive collections of restaurants of any ski resort in the world.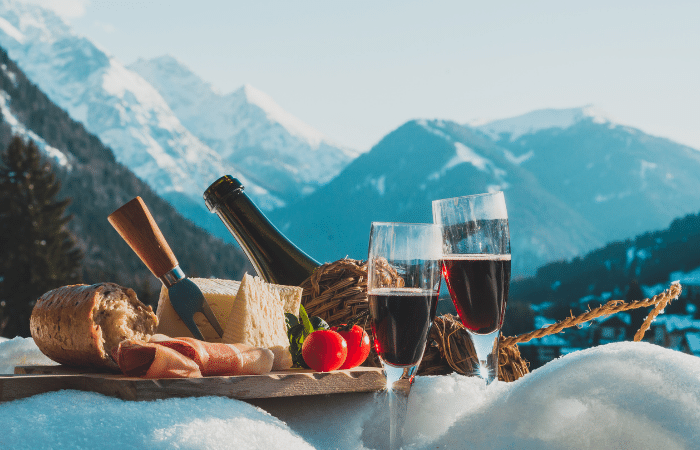 Activities For The Thrill Seekers
Skiing and snowboarding are considered action sports in themselves but there are also other exhilarating activities to enjoy. Fly across the mountain landscape on ziplines or race across the snowy terrain on a ski-doo, ski resorts pride themselves on exciting activities away from typical snowsports.
There are brilliant activities to enjoy around the world in ski resorts. Saalbach-Hinterglemm has the Flying Fox Zipline that flies you through the mountains at 130 kph from an altitude of 1,600m. In Whistler, there's an Olympic bobsleigh track you can experience when you're not on the slopes. No previous training is required and you'll reach speeds of over 70mph on the incredible track.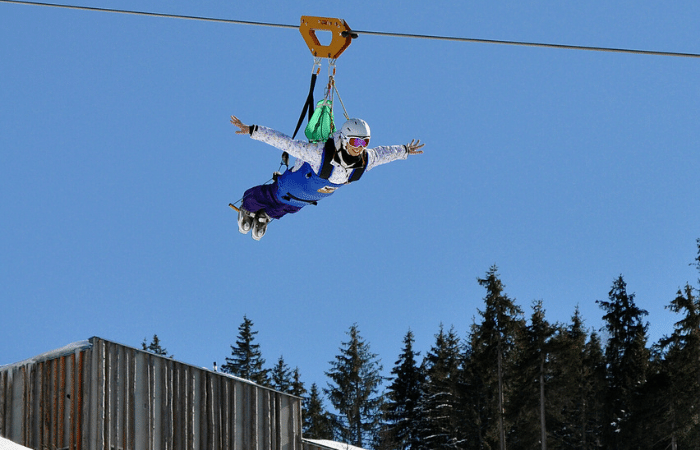 Mountain Festivals
Ski resort festivals attract top music acts from around the world. The combination of superb skiing and excellent music is a fantastic way to take your ski holiday to the next level. If you're into rock music or want to dance the night away to the best DJs, there's a vast amount of music acts being shown in the mountains.
Arguably the most famous mountain festival is Snowbombing in Mayrhofen which has had headline acts such as Liam Gallagher and The Prodigy. There's also the Tomorrowland festival which now has a winter edition in Alpe d'Huez. Some incredible international DJs play each year.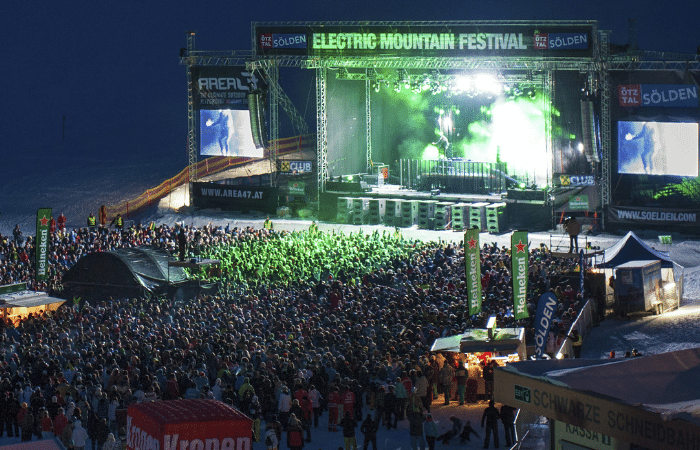 To find out more about the meaning of après ski, please call our ski experts on 020 3944 7213.