Do you want to try something different? If you want to ski somewhere that's not a major name, there are plenty of unusual ski resorts to discover. Whether you are a first-time skier or an advanced skier there's something for everyone. Our ski experts have created a guide for unusual ski destinations in Europe.
1. Alpbach, Austria
Part of the Ski Juwel ski area, Alpbach is an unusual ski resort. It is a classic traditional alpine village with some excellent skiing on offer. There is 109km of pistes that are mainly suited to intermediate and beginner skiers. In addition, there are great links to neighbouring ski resort Niederau-Oberau. There are stunning mountain views on and off the slopes you can admire. The atmosphere is relaxed and peaceful, plus the locals are welcoming. There are great restaurants and bars to enjoy after a day's skiing too.
Stay At:
The Böglerhof is Alpbach's leading hotel. Furnished in elegant, Tyrolean style, it is steeped in history and offers friendly and superior service.
Alpbach ski holidays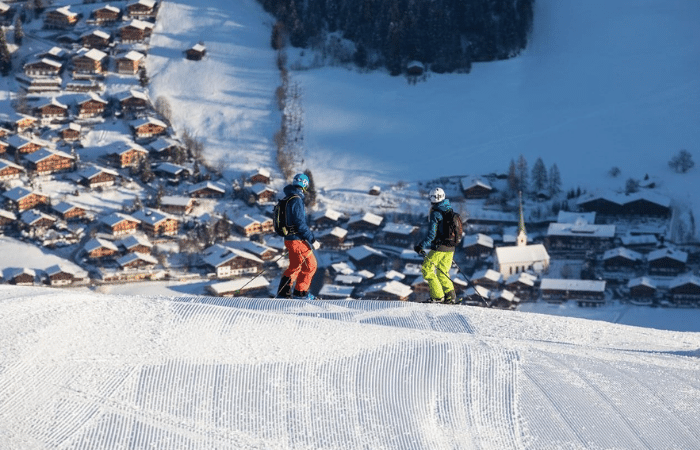 2. Arinsal, Andorra
Arinsal is an unusual ski resort because it's located in Andorra. This ski resort has a different culture and atmosphere than most ski resorts in the Alps. The area is virtually tax-free too which means you get fantastic value for money. It has 92km of slopes to explore in the area which has something for all abilities of skier or snowboarder. Off the slopes, there are fantastic restaurants and bars with different cuisines and après.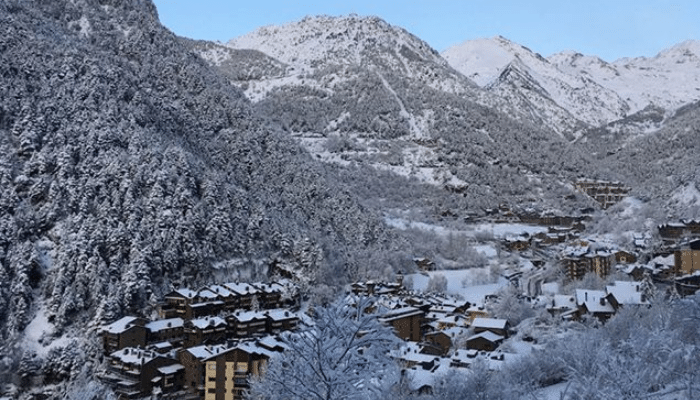 3. Baqueira, Spain
Baqueira is one of the most unusual ski destinations in Europe because its located in Spain. The culture, weather and cuisine are very different from most ski resorts in the Alps. You can ski 160km of slopes which are most suited to beginners and intermediates. More advanced skiers can explore fantastic off-piste terrain above the Las de Baciver. Tapas restaurants are prominent throughout the village and are delicious. If you want to try superb food you can take a trip down the valley to the old town of Vielha which has brilliant places to eat.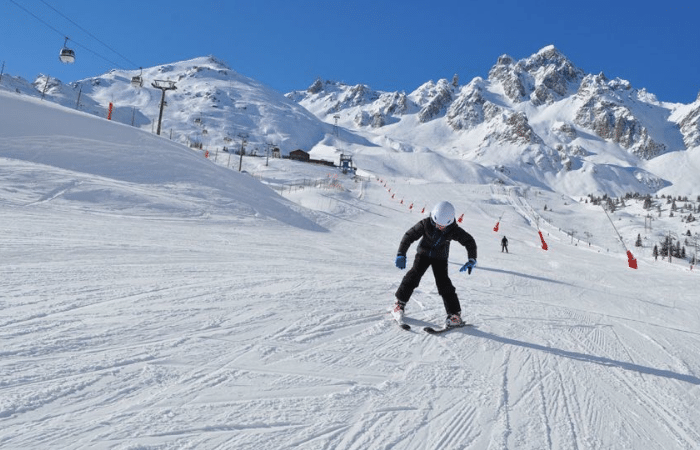 4. Champoluc, Italy
Located in the Aosta Valley, Champoluc is an unusual ski resort with unique ski terrain. There is 174km of pistes which are perfect for intermediate and advanced skiers. In addition, there are superb off-piste opportunities to enjoy with a local mountain guide. There are opportunities to go heliskiing too if you're looking for an adventure. If you're a foodie you're in for a treat with a vast amount of restaurants in the area with excellent menus.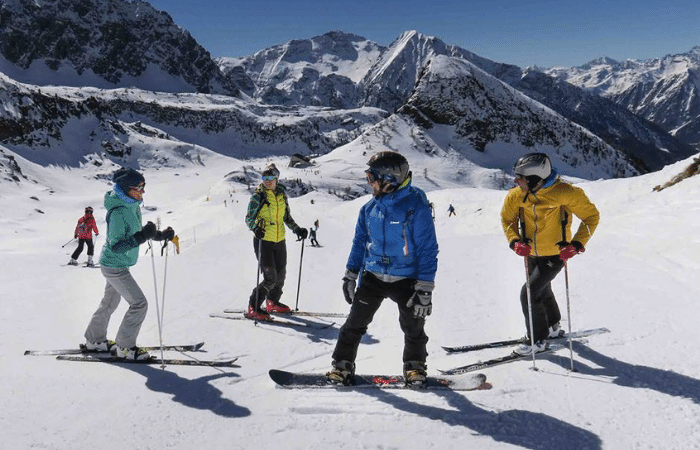 5. Engelberg, Switzerland
Another unusual ski destination in Europe is Engelberg. It is conveniently only an hour and a half away from Zürich airport and has fantastic terrain. You can ski 89km of pistes which are great for beginners and intermediate skiers. On top of that, advanced skiers will enjoy the excellent off-piste terrain. The Laub is one of the most legendary freeride runs which can be enjoyed with a local mountain guide. In town, there are 55 lovely restaurants to enjoy a meal at after a day's skiing. There are also great bars for après ski if you want a drink or two.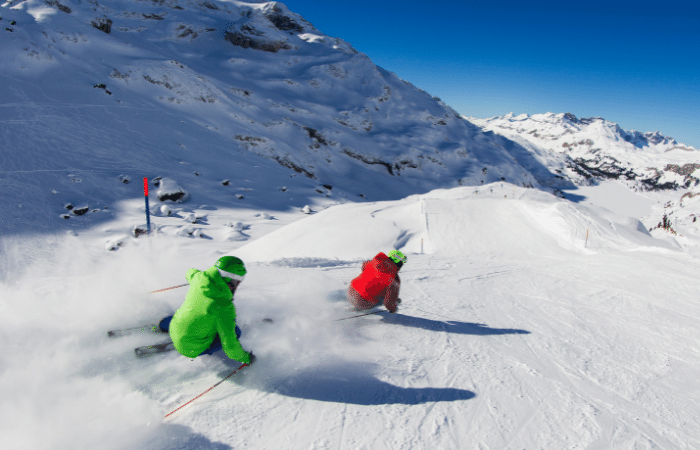 6. Filzmoos, Austria
Filzmoos is a quiet and unique ski resort located in the Salzburger Sportwelt area. If you want a change from the busy major resorts and uncrowded winter retreat this is the resort for you. It has 13km of slopes which are great for beginner and intermediate skiers. There is one black run on the piste map which is named after World Cup ski legend Michaela Kirchgasser if you want a challenge. It also has the convenience of only being an hour away from Salzburg airport. It is a small ski resort so the nightlife is quiet, however, there are lovely bars and restaurants to enjoy.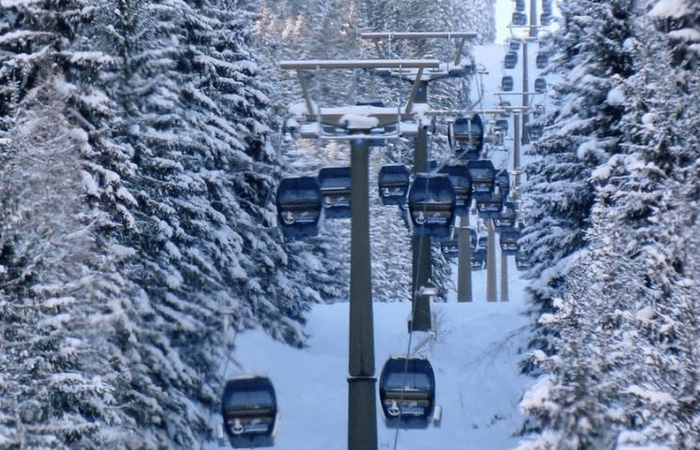 7. Kronplatz. Italy
Situated in the Dolomites, Kronplatz is undiscovered amongst a lot of ski enthusiasts. There is 119km of slopes to enjoy that are suitable for all levels of skier. The views are superb of the iconic Dolomites mountain range on and off the slopes. In the village of San Vigilio, there's a beautiful alpine church with shops, restaurants and a bar surrounding it. It is a regular stop for the women's World Cup tour too.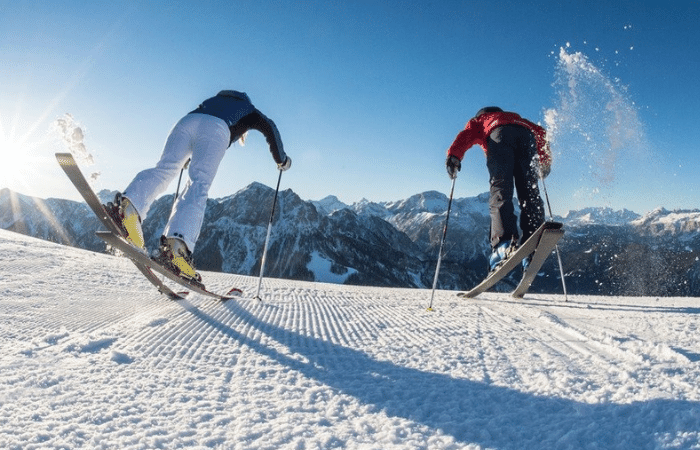 8. Kühtai, Austria
Kühtai is an unusual ski destination due to its unique location. It is situated in between the Ö​tztal and the Stubai mountain ranges. It feels like a remote part of Austria because there are no links to other ski resorts. The Austrian ski resort has a good high altitude of 2,020m-2,660m and the town is near the man slopes and lifts. Locals use it as an alternative ski destination when the snow lower down the valley isn't as good. There is 46km of slopes to enjoy that are mainly suited to intermediate skiers.

9. Kvitfjell, Norway
Kvitfjell is an unusual ski destination in Europe and is brilliant for all abilities and families. There is 39km of pistes which will entertain any level of skier. On top of this, there's brilliant powder skiing to enjoy too. If you want to try something different there's also 600km of cross-country skiing which is Norway's national sport. Off the slopes, you must visit the bar-restaurant Koia which serves lovely gourmet sausages and goulash.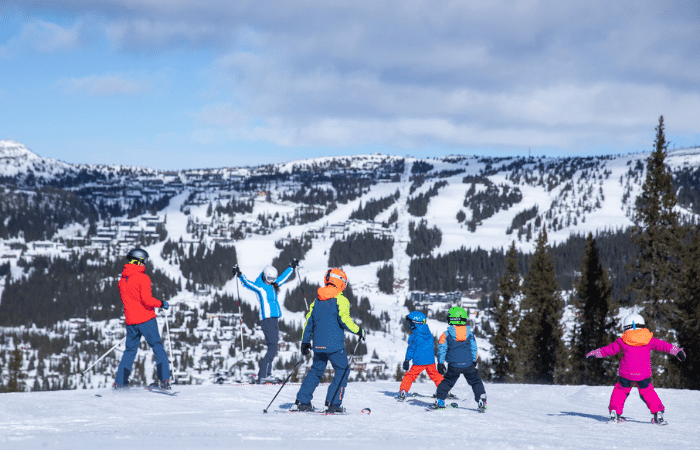 10. La Clusaz, France
As part of the Aravis mountain range, La Clusaz is an unusual ski resort because of its uncrowded slopes and vast terrain available. You can ski 220km of pistes with great links to the neighbouring ski resort Le Grand Bornand. The slopes are perfect for beginners and intermediates because of their gentle nature. More advanced skiers will enjoy the brilliant freeride areas over at La Balme. Despite it mainly being a family ski resort, there's still a great nightlife scene with plenty of bars and clubs to enjoy.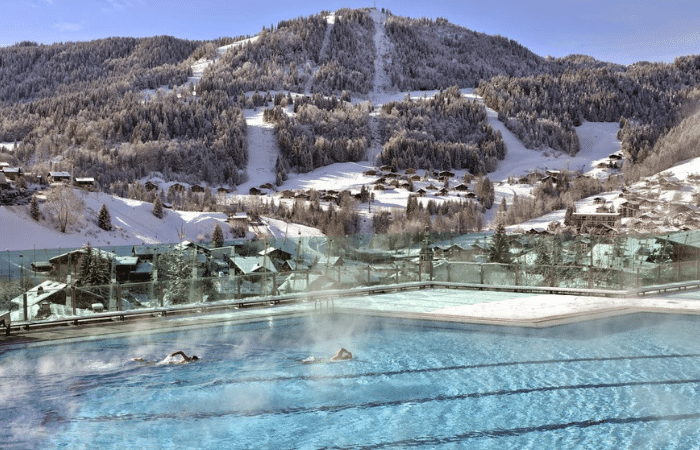 11. Saint Gervais, France
Best known for its delightful thermal baths, Saint Gervias is a hidden gem within a large ski area shared with neighbouring Megève. Part of the Mont Blanc region, the ski resort is at an altitude of 850m to 2,353m. If you buy a full lift pass you can ski 263km of pistes, with mixed-ability slopes available. Saint Gervais has kept its traditional alpine charm and is very appealing to families too. It has a relaxed atmosphere and the scenery is breath-taking. You can have great views of the iconic Mont Blanc.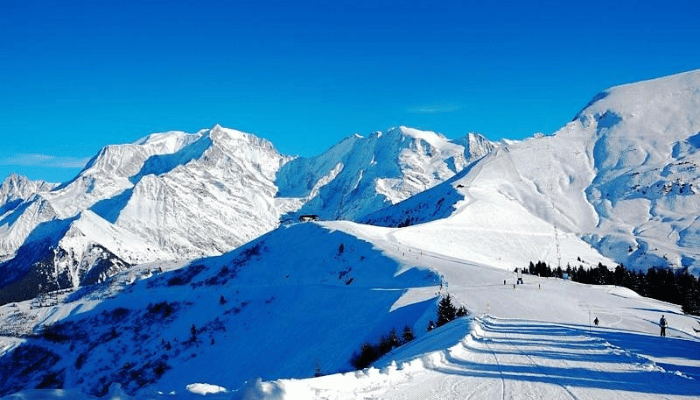 12. Val d'Anniviers, Switzerland
Surrounded by beautiful Swiss valley peaks, Val d'Anniviers is an uncrowded option. The surrounding mountains are up to 4,000m high, whilst the resort itself has an altitude of 1,370m-3,025m. It has reliable snow quality because of its location and high altitude. You can ski 215km of pistes with great links to Grimentz and Zinal. There is a wide range of restaurants to enjoy on the mountain and within the village with different cuisine options. Visiting the incredible cave Zinal Glacier and the Finges Natural Park are also worth doing during your visit.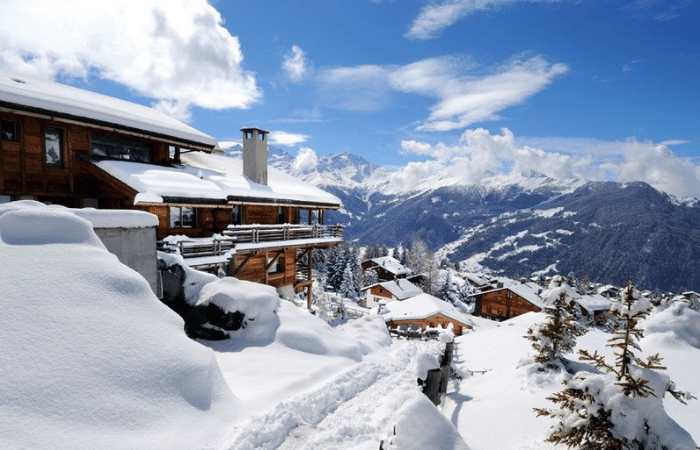 To find out more about unusual ski resorts in Europe, please call our ski experts on 0207 471 7700.