St. Anton is easily one of the most beloved ski resorts in Austria and is a favourite with snow enthusiasts worldwide. You will find some of the best off piste and advanced skiing in St. Anton. Located in the Tyrol ski area, it is well known for its traditional Austrian village, a unique après scene and of course its fantastic skiing. St. Anton is part of the larger Arlberg ski area, consisting of several other ski resorts and over 300km of skiing. Here's our top recommendations for St. Anton advanced skiing and off piste.
Stay At:
Chalet Narnia is a stylish and contemporary winter home from home located in St. Anton.
St. Anton ski holidays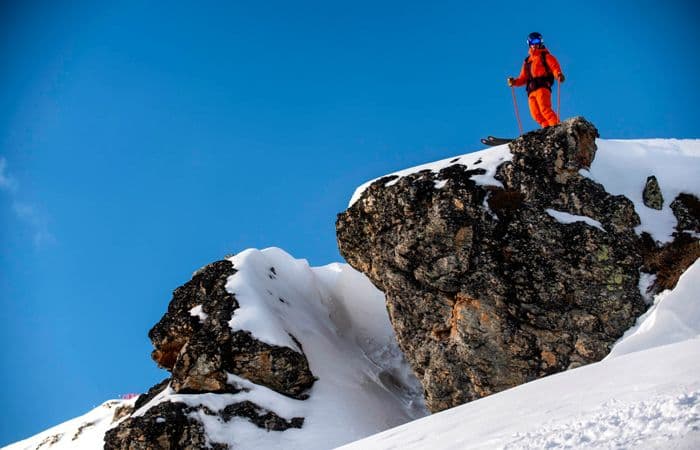 St. Anton Advanced Skiing
St. Anton is an advanced skiers' playground; there is a plethora of steep groomers, waist-high mogul fields and powdery off-piste. The Arlberg ski area also has officially designated off-piste areas, known as itinerary runs, which are great if you want to ski some off-piste but don't really know where to start. Just remember if you're going to ski off piste in St Anton or even just 'off the side' you make sure you're kitted out with avalanche safety gear, or even better, a local guide who can show you the best places to for advanced skiing whilst keeping you safe.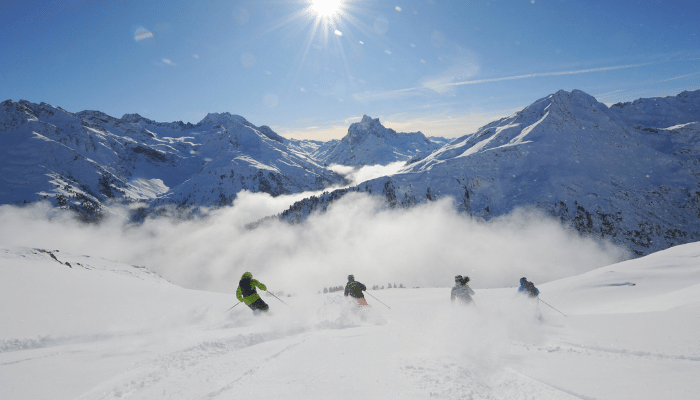 Mattun / Black 40
There is a total of 18 itinerary runs, 6 black runs, and 19 red runs in the St. Anton area which gives an advanced skier a wealth of difficult runs without having to travel too far from the resort itself. One of our favourite Itinerary runs is black 40, also known as Mattun. This run is not for a casual skier and requires some good experience skiing off-piste. However, if you've got the ability this dream-like powder bowl can be some of the best off piste skiing in St. Anton. To get here just take the Nassereinbahn gondola, then the Kappall chairlift and then ski into the valley left of the lift.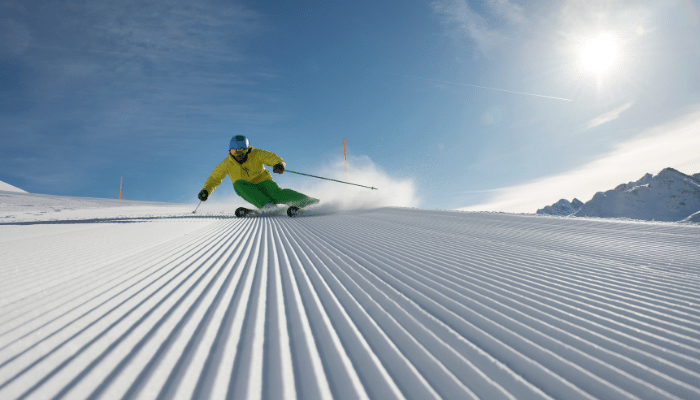 Valluga mountain
If you're looking for a more racy red then why not try the long groomers from the peak of Valluga, St. Anton's highest skiable point. Head up the Galzigbahn and then continue to the daunting Vallugabahn I. Once you are finally there you can ski down an incredible series of reds, 92 and 85 which will take you back down to the Galzig area. Or, for a real ski touring experience head down the back of Valluga towards Zürs. This will require an experienced guide however as it can be notoriously treacherous.

Fang Run / Black 34
One advanced run that is worth giving a go is the famous 'Fang run'. Also known as black 34, this run will definitely test your metal. With a healthy mix of steep groomers and mountain like moguls, you'll most likely be rubbing your poor quadriceps after tackling this beast. However, you can celebrate your success by drinking some local moose, a jaeger-like liqueur, in the Fanghouse bar sat at the very end of this run.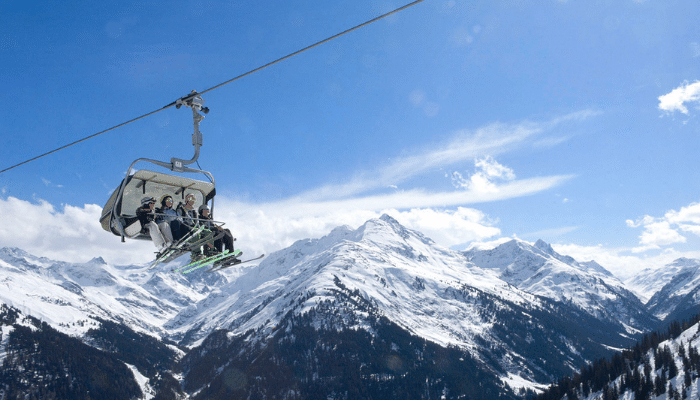 Sonnenkopf ski area
If you're a powder addict and you're hunting fluffy powder fields then head to St. Anton's bus terminal, Terminal West. From here you want to get on the Sonnenkopf transfer to the Sonnenkopf ski area. It's totally free and takes you to some of the best advanced skiing in St Anton and the Arlberg.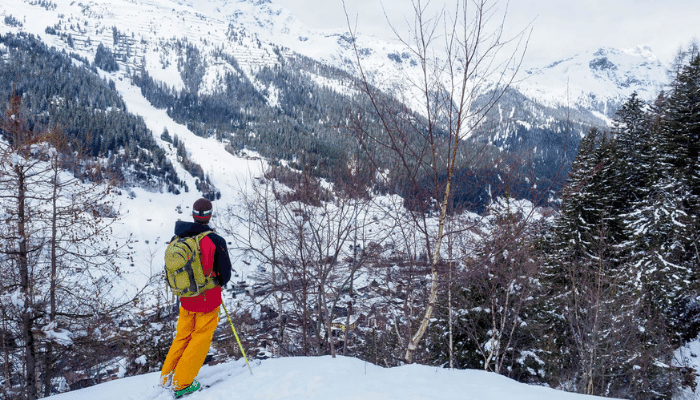 Are you looking for a guide with local knowledge to take you off-piste? New Generation Ski & Snowboard School offer something for all levels of skiers or boarders. Their St Anton team will help you build technique and confidence so you can make the most of your holiday.