Are you looking for ski resorts near Vancouver? When it comes to skiing, Vancouver may not be the first destination that springs to mind, but you might just be surprised. British Columbia's largest city is the perfect place to visit for an enthralling ski weekend, sitting as it does surrounded by snow-capped mountains. In addition here, you'll find that there's no compromise between ski and city. You can get the best out of the vibrant, cosmopolitan town while also making the most of the slopes.
There are plenty of great ski resorts near Vancouver such as the well-known Whistler and Sun Peaks. However, you might like to try Vancouver's three ski hills; Cypress Mountain, Grouse Mountain and Mount Seymour. These locally renowned spots have avoided being overrun with international tourists. Secondly, you'll rarely endure long queues for chair lifts and might even get the opportunity to try a spot of night skiing. To decide which one would best suit you, read our guide.
Grouse Mountain
Often referred to as the peak of Vancouver, Grouse Mountain is home to the Tyee Ski Club. Formed in 1929, it's made its name as one of the oldest ski clubs in Canada and Winston Churchill's visit the same year definitely helped to promote its illustrious past! Now served by a regular public bus, it's become popular with students, teenagers and tourists alike. In addition
Grouse is great for beginners and the inexperienced. The slopes are gentle, but long enough for you to learn on. However, it may be busy especially on the weekend and after school. More experienced skiers should take the peak chair to the summit. You'll find black and blue runs that are usually pleasantly un-crowded. Grouse also has some fantastic terrain parks for you to get some air on – if you're brave enough! In addition, For a stylish retreat at the end of the day, you can't beat the Fairmont Hotel. You'll even be able to get some much-needed retail therapy in its in-house designer stores.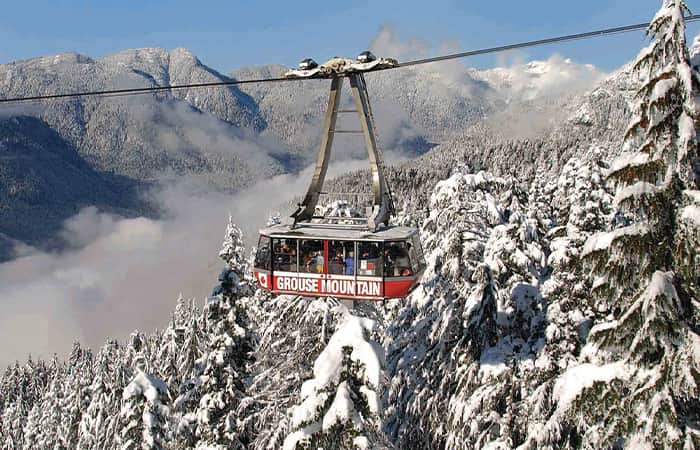 Mount Seymour
Mount Seymour is famous for snowshoeing and terrain parks. It's widely considered to have the best terrain park in Vancouver and has nurtured many pros throughout the years. It's definitely not for the faint-hearted – the jumps are big and the landings steep. There is a beginner's park called Mushroom, with gentler jumps and box rails. Firstly, popular with local families, this is a great place for children to learn the basics in a safe and fun environment. At the end of the day, head back to the Fairmont Waterfront. A luxury hotel with gorgeous coastal views you and the kids will love.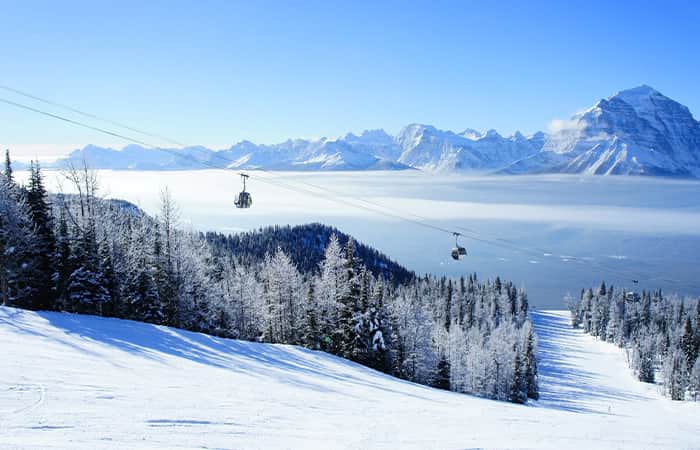 Cypress Mountain
Cypress Mountain is perfect for beginners and experienced skiers alike. The runs range from green to black double diamond, and there's plenty of off-piste skiing. The runs are longer than the other two mountains and on a clear day it has an unbeatable view. This mountain is ideal for those who value the vistas as much as the runs. The Four Seasons hotel provides a suitably luxurious base to return to after a hard day's work. There's even an in-house spa for total relaxation and recuperation.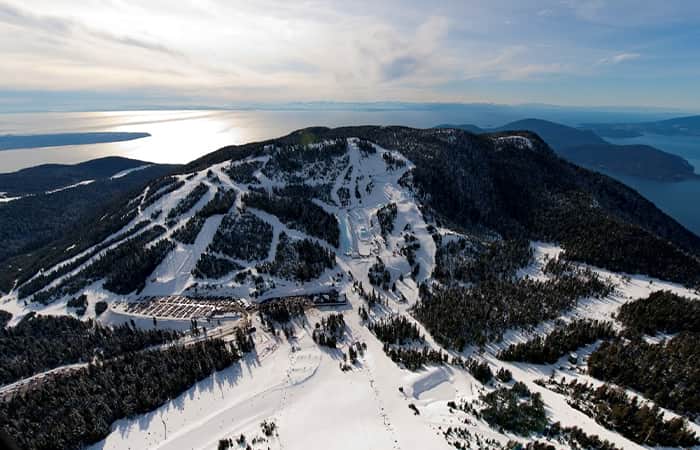 To find out more about ski resorts near Vancouver, call our ski experts today on 0207 471 7700.