The Epic Pass launched in 2008 and it's one of the vastest international ski pass available. EPIC Passes give you full access to all Vail Resorts Destinations including Whistler, Breckenridge, Heavenly, Park City and many more, perfect if you are planning to ski in more than one resort. Here's the lowdown on what makes it so special.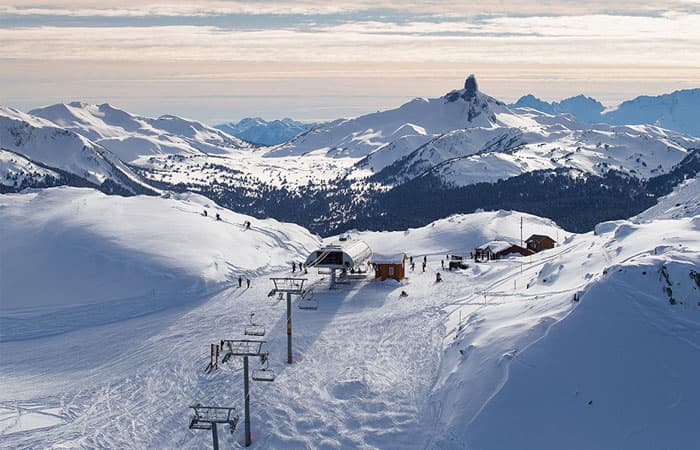 Ski A-list resorts
The Epic Pass is owned by Colorado's Vail resort, which has an impressive portfolio including North America's largest ski area, Whistler Blackcomb, and two of Colorado's top skiing destinations – Breckenridge and Vail. It also has partnerships with ski destinations in Europe, Japan and Australia and niche resorts throughout the USA and Canada. If you enjoy skiing your way through as many resorts as possible each season, the Epic Pass is the way to do it.
Ski the world
From the 2018-19 season, the Epic Pass will cover 64 mountain resorts across eight countries and four continents. In Europe, these include famous destinations including France's Les Trois Vallées, Austria's Arlberg region and Italy's Skirama Dolomiti. Japan's Hakuba Valley, which hosted the 1998 Olympic Winter Games, recently joined the Epic Pass, bringing nine resorts with it. Epic also has a partnership with Australia's year-round resort Perisher, the largest Alpine resort in the southern hemisphere.
Get exclusive perks and discounts
Once you join the Epic Pass Club, you have access to exclusive news, events and discounts – including reduced prices on dining and accommodation. You can also bring a non-pass holder along with discounted Ski-With-a-Friend (SWAF) tickets, which are automatically loaded onto your season ticket. High-tech skiers can get their hands on the EPICMIX phone app, which helps you plan your day on the pistes and keep track of your stats such as vertical feet, speed and location.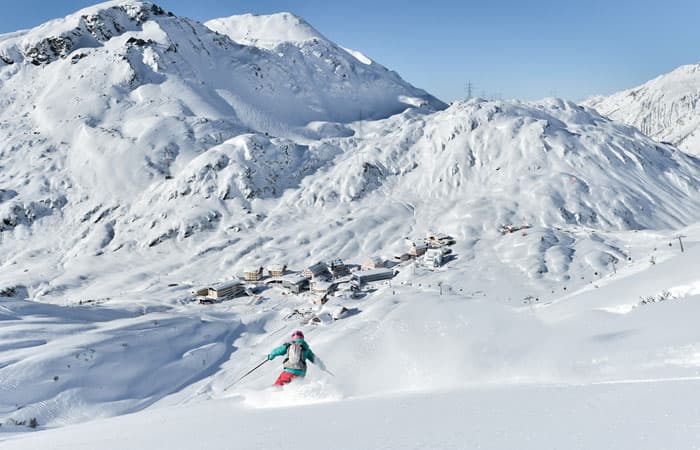 Discover a piste network that keeps on growing
The Epic Pass covers more ground each year, with new resorts announcing partnerships with the programme at the end of each season. New resorts for 2018-19 include Colorado's Crested Butte, Vermont's Okemo and New Hampshire's Mount Sunapee. Canadian Rockies resorts Kicking Horse and Fernie are also new additions. These two are regularly listed among Canada's top ski destinations, so are well worth adding to your bucket list.
Be in-the-know with your own virtual ski assistant
The Epic season pass also includes access to Emma, an AI virtual assistant. Emma offers quick updates on everything going on at the resort from lift queuing times to where you should go for dinner. Rather than just using information from Google like Siri, Emma will be able to offer expert, local insight. Questions are asked and answered by text. Emma will be making her debut at nine Epic resorts next season: Vail, Beaver Creek, Breckenridge, Keystone, Park City, Heavenly, Northstar, Kirkwood and Whistler Blackcomb.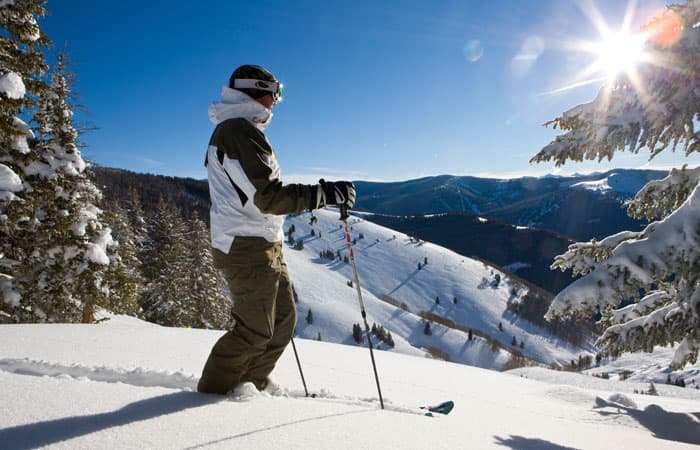 Get unlimited access to most resorts
Unlimited skiing, with no blackout dates, is available at most resorts on the pass. Some destinations, like the Canadian Rockies, have a set limit of five or seven days during the season. This is more than enough for a ski break. However, it's worth bearing these limits in mind if you're planning on spending two weeks working your way through the nine resorts of Hakuba Valley.
Find the option that's right for you
In addition to the standard pass, which gives you access to Epic's entire network, cheaper passes with a limited number of destinations are also available. The Epic Australia pass includes unlimited access to The Perisher as well as five days at Hakuba Valley. Ten days split between Vail, Whistler Blackcomb and Beaver Creek and unlimited access to other US destinations including Breckenridge and Park City. Or, if you don't want to commit to a full season, you can pick up a seven or four-day pass for unrestricted skiing at 16 American resorts.
If you're planning on doing a lot of skiing next season, a pass like Epic is certainly a good option. However, if you're only considering one or two short ski breaks, it might be worth splashing the extra cash on luxury accommodation instead. Find out more about the Epic Pass on the Epic Pass website.
How to book
If you have any questions or would like to book a lift pass, contact your account manager. They can talk you through the best options for you and arrange your pass. We recommend booking your lift passes in advance to save you time when you arrive in the mountains. Plus, when you book your EPIC Pass early, you access the best rates.
Call our experts today on 020 7471 7700