Are you considering Tignes for your next ski holiday? You're in for a treat. Not only will you be greeted with incredible skiing opportunities and pristine slopes – equally importantly, these destinations feature some of the best après ski and nightlife in France. Here are six must-visit bars from the Tignes après ski and nightlife ski, from places to enjoy incredible post-ski cuisine to bars where the tables are made for dancing:
The Loop Bar
"We take hunger pretty seriously", says The Loop Bar. More accurately, this establishment takes everything après-ski seriously, with fantastic DJ sets, all-day snacks and drinks deals, as well as a full breakfast and lunch menu. The Loop Bar has ski-in, and ski-out access at the bottom of the Trolles slope, plus a huge south-facing sun terrace that's ideal for soaking up the rays after a long day on the snow. Once night rolls in, simply get up on the tables and start dancing. This venue features on the Bar Tignes App, so you can check up on DJ line-ups and happy hour deals before you turn up.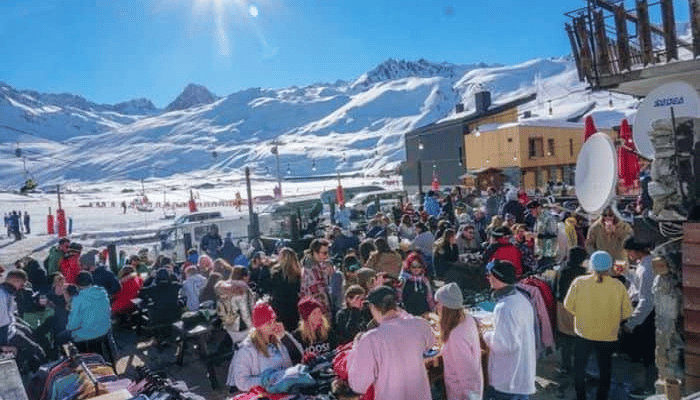 Alpaca Cocktail Bar
Situated in Tignes Le Lac, Alpaca Bar opens its doors from 4 pm; This is when the party gets started with a live DJ set. Guests can part late into the night at this Tignes après ski hotspot.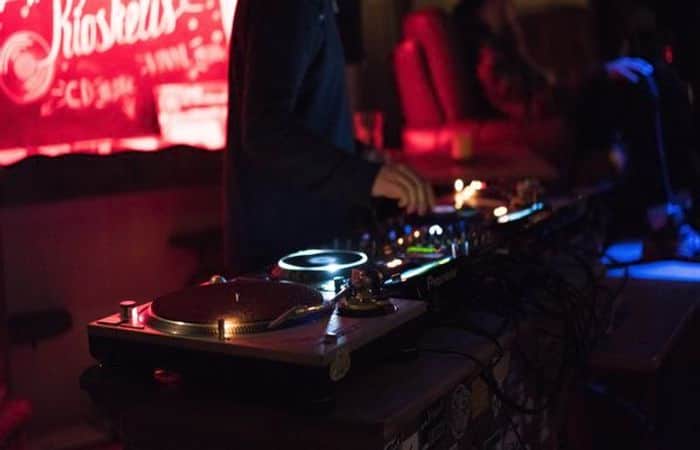 Drop Zone
Drop Zone has the resorts largest south-facing terrace making it the ideal spot to catch some après rays. Offering some of the resort's cheapest beer combined with a happy hour from 3-6 pm makes for a winning combination. Enjoy the lively atmosphere complete with DJs, live bands, and a large sports tv.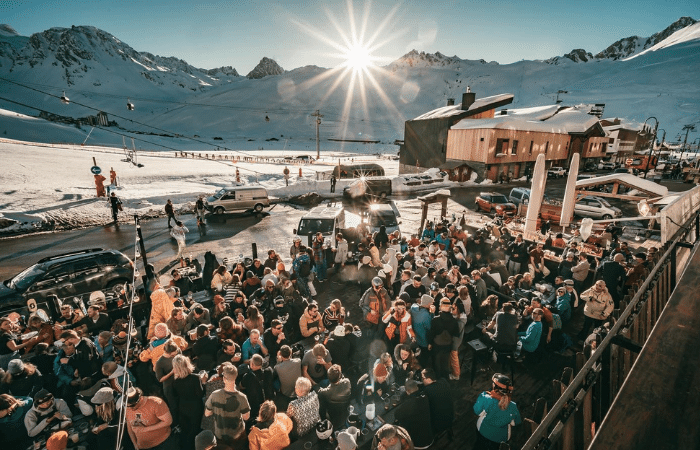 Grizzly's
If you are after a more relaxing take on après-ski, Grizzly's is the ultimate destination. Designed to replicate a log cabin, this bar has a large open fireplace and fur rugs ideal for snowy days. Skiers can enjoy some of Tignes' best après cocktails and fine wine.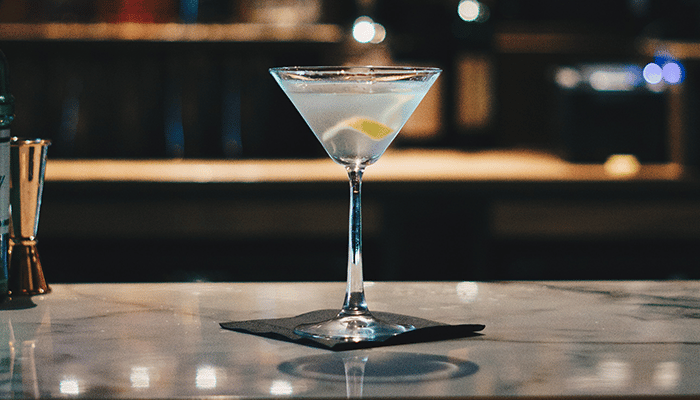 Couloir
If your skiing party includes some foodies, this is Tignes après ski venue is for you. Couloir is renowned for its fine dining and cosy, relaxed restaurant atmosphere. We're all ravenous after a day speeding down the slopes, so a three-course meal might be just what you're craving. It's a venue of two halves, so it works for ski parties of all tastes and ages: the lively bar downstairs conceals the entrance to a rustic, hidden-gem restaurant upstairs. There are happy hours and live music aplenty too. Because it's also on the Bar Tignes App, you'll know exactly when to drop by for two-for-one Prosecco.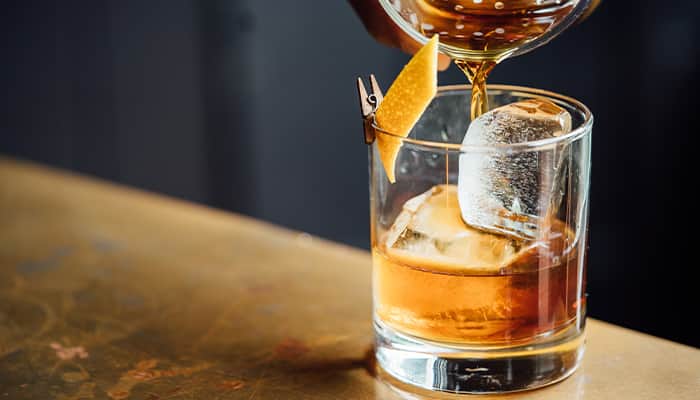 Blue Girl
Open from midnight until 5 am, Blue Girl is situated in the heart of Val Claret and is one of the resort's only late-night clubs. Skiers can enjoy EuroPop, Techno and R&B, all played by live DJs.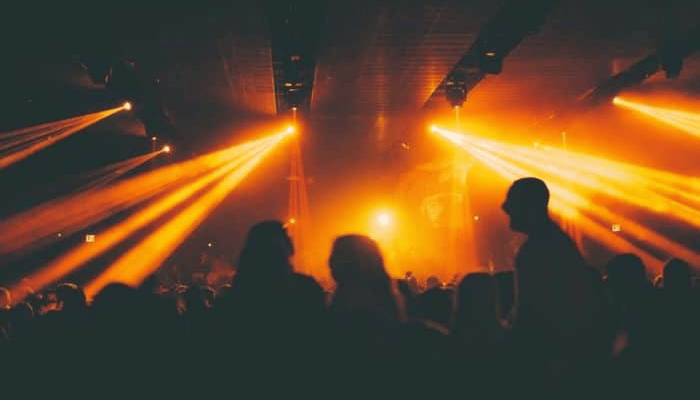 To find out more about the best après ski and nightlife in Tignes, call our ski experts on 0207 471 7700.