Europe is home to some of the finest ski resorts in the world. However, if you find yourself getting bored of the pistes and are looking for somewhere to practise your freestyle, you might want to investigate the European snow parks. Whether you want to perfect your rail grinds or try new tricks on the jumps, there's something for any level of freestyle skier or snowboarder. Here's our pick of the best snow parks in Europe.
The Snowpark – Laax, Switzerland
There's a reason why Laax is considered a freestyle mecca of snowsports, it has one of the best snow parks in Europe. It hosts one of the biggest snowboarding events in the world in the Laax Open and pro riders will often train on the facilities throughout the season. If you are an advanced rider, there's an impressive 200m long 6.9m high superpipe, that is the biggest in the world. There are a whopping 90 plus features made each season for the park. If you're a beginner in freestyle don't worry there are small kickers and rails too to train on.

The Stash – Avoriaz, France
Avoriaz is home to the first giant ecological snow park in Europe, The Stash. With three slopes matched to three levels of difficulty, the park suits riders of all abilities. Runs wind through tree-lined slopes of Lindarets forest. The ungroomed snow is perfect for trying out wide turns. The numerous hidden log and tree trunk obstacles scattered along the three slopes make it a snow playground that takes some beating. Baby boarders can also join in the fun on the Lil'Stash – a mini version of the park which winds down the edge of the Procolou run. If you're part of a mixed ability group or family this is a fun place to visit in Avoriaz.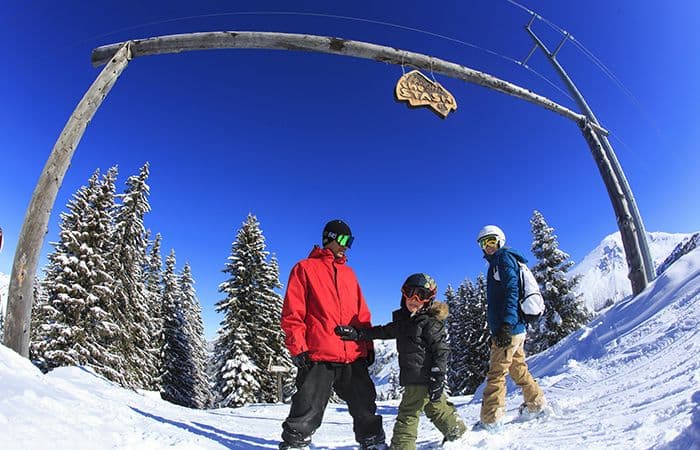 Vans Penken Park – Mayrhofen, Austria
Austria is usually thought of as a race-focused country but Mayrhofen is the hub of freestyle skiing and snowboarding. Like the Snowpark in Laax, Vans Penken Park has amateur to elite events, where riders from all over the world come to compete. For such a big reputation the park is reasonably short in length and can be completed in just over a minute. However, the jumps and rails are state-of-the-art. It also has a super quick lift that's dedicated to the park. Perfect for those squeezing in as many runs as possible. You can take your freestyle tricks to the next level in this snowpark.

Arare Snow Park – Avoriaz, France
Also located in Avoriaz is the expert's favourite, Arare snow park. This snow park has challenging kicker and rail lines, not to mention an airbag jump and banked slalom course. Its north-facing location means it generally keeps its shape well, though later in the season is when it's at its best. A variety of snowboarding events are held here each year, such as the Nixon Jib Fest and the O'Neill Pro Freestyle. If you're looking for top-level facilities, this is the snowpark to be at.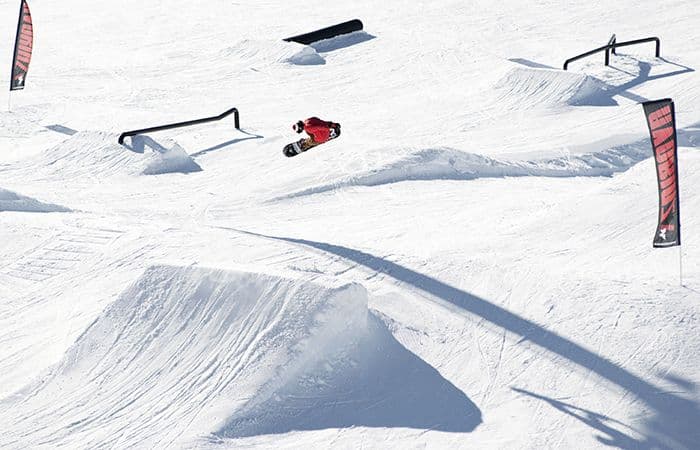 Mottolino Snowpark – Livigno, Italy
A clip of Mottolino Snowpark in Livigno went viral when they built the world's largest kicker for the Legs of Steel movie 'Same Difference'. It was an insane 58m in length and was 31m high. Only made for that movie. For the public, Mottolino has great features with its own unique layout compared to other parks. It has jumps and rails suitable for beginner and advanced riders. There are usually about over 60 features in total and is 600m in length. Don't forget once you have finished in the park you can enjoy some of the best food in the Alps.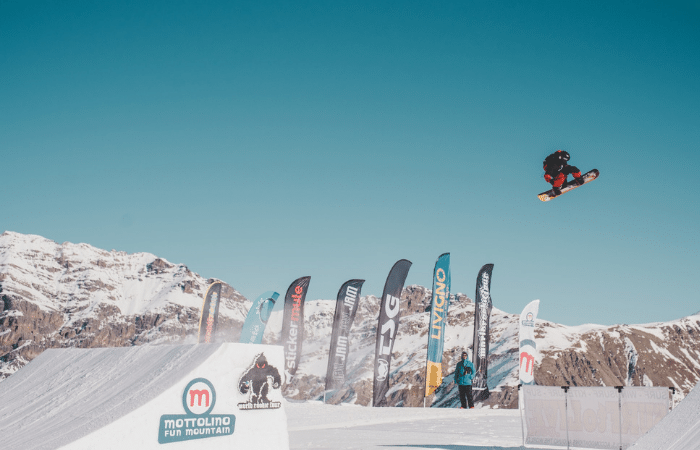 The Swatch Snow Park – Tignes, France
Sponsored by Swatch, this snow park in Tignes is kitted out with their 'Shoot My Ride' video system. This uses a series of strategically placed cameras to record your run through the snow park. You can then view the footage in the Cool Swatch Zone at the finish area near the Big Bertha Airbag, and share it with your friends. Jumps here typically range from around 10-30 feet, meaning that beginners and intermediates can join in the fun too, whilst the airbag jump allows you to practise new tricks in safety. You can enjoy one of Europe's most popular ski destinations with a freestyle twist.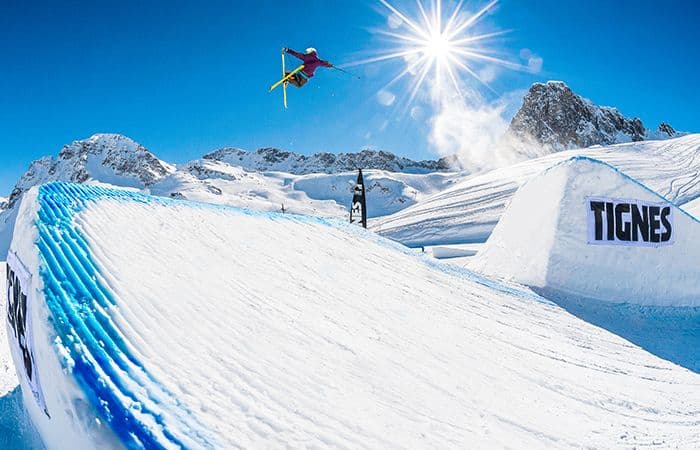 Snowpark Sulayr, Sierra Nevada, Spain
Snowpark Sulayr in the Sierra Nevada is considered a hidden gem in the freestyle snowsports world, but it's easily one of the best snow parks in Europe. They go big with the features with over 70 usually made each season and 2.5km of slope to play with. The park is split into 8 different zones so people of different abilities have an area to try tricks. Sitting at 2,100m you have the snow reliability and the sun on your side for most of the winter season. If you're looking for somewhere different but also want top-class facilities, Sierra Nevada ticks every box.

Freestyle Land Snow Park – Les Deux Alpes, France
Les Deux Alpes has the largest snow park in Europe. This is a mecca for freestylers, and has something to suit a range of abilities. Whether you want to try the gentle parc de l'Envers beginner area or test yourself on the Olympic superpipe designed by Sylvain Garabos, there's something for everyone. The park follows a slope-style course with kickers, rails, two quarter-pipes and an S-rail at the finish. Newbies are well catered for with a beginner's area, which includes rollers, hoops, tables and a line of boxes. The 120m long halfpipe complies with international competition standards whilst the Big Air Zone provides access to a kicker with a 25m tabletop. With such a well-developed snow playground, it's no wonder that the popular annual freestyling 'Uni Camp' contest is held here each year.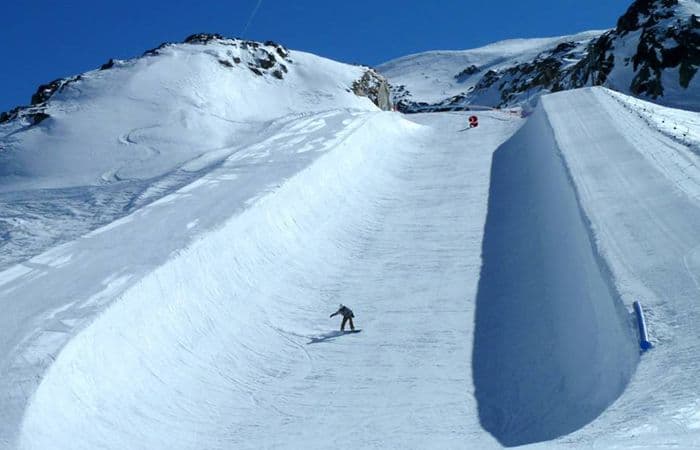 Mille8 – Les Arcs, France
The Mille8 in Les Arcs brings a whole new concept of snow park to the Alps. Mille8 encourages beginners and families to develop their technical skills. It provides somewhere for new skiers to find their feet before joining the faster pace of the advanced slopes. The park features a range of gentle jumps and kickers for novice freestylers to get to grips with. You can watch yourself attempt jumps, with sophisticated cameras that film your tricks with a large screen at the bottom for you to view and download the film. Mille8 comprises of more than just a few jumps. A state-of-the-art swimming centre and a children's play area in the snow can all be found here. Along with a couple of tranquil green runs too. Whether you're a first time freestyler or expert, there's something for everyone here.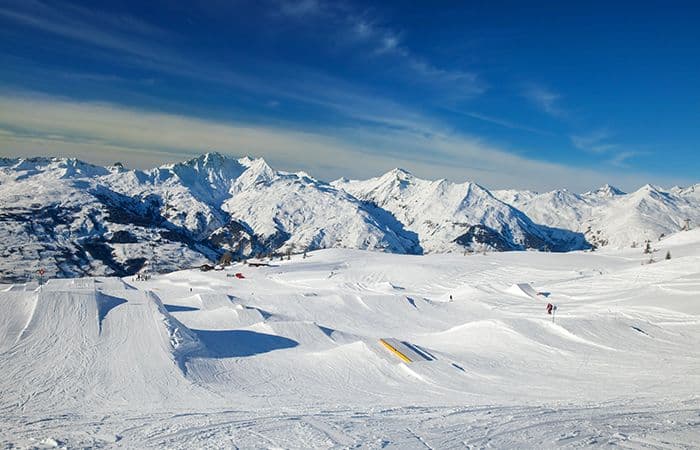 Vallnord Snowpark – Arinsal, Andorra
There are three dedicated areas for different abilities of freestyle skier or snowboarder in the Vallnord snowpark in Arinsal. One for beginners, one for intermediates and one for experts. This means you can select the appropriate level for you and try tricks on the appropriate features. There are boxes, rails and jumps of various heights. One is even 6 metres high in the expert area! Sun and jumps, what more could you ask for when you are trying new tricks.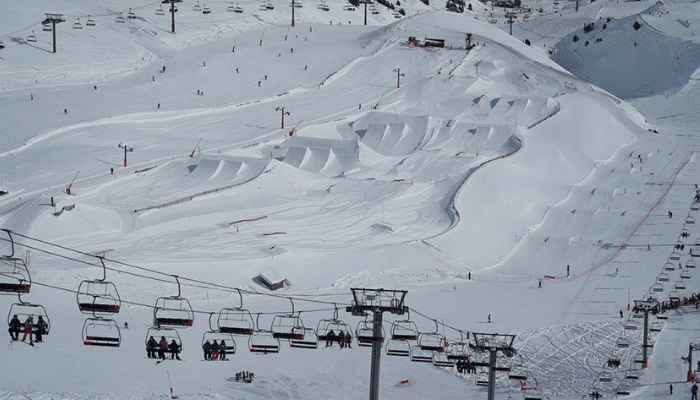 If you're interested to find out more about Ski Solutions' snowboarding holidays and the best snow parks in Europe call to speak to our experts.