If you are looking for the best restaurants in Morzine you have come to the right place. Morzine is one of Ski Solutions' most popular ski resorts and is widely known amongst British travellers. Morzine is located in the vast Portes du Soleil and is a great starting point for those who are learning to ski. The ski resort is loved by families and has a lot of character.
It's an excellent choice for those who wish to drive as it is only eight hours from Calais, and also a short transfer drive from Geneva. Being a short journey away from the airport is a Morzine a great choice for a ski weekend. Whether you are spending a week or a weekend here, you should know where the best places are to eat. The town has many brilliant eateries, so we wanted to list the best restaurants in Morzine.
La Grange
La Grange is a top choice for those wanting a traditional Alpine meal. On the menu, guests will find local specialties such as fondue, raclette, and several other typical French dishes. The restaurant is decorated with a cosy feel, making it an ideal place to enjoy a well-earned hearty meal. In the winter, a wood-burning fire will keep guests warm and offers a welcoming atmosphere. For those who would rather stay in the comfort of their own chalet, La Grange offers a selection of dishes and desserts for order and pick up. A great alternative if you want to stay at home but don't feel like cooking!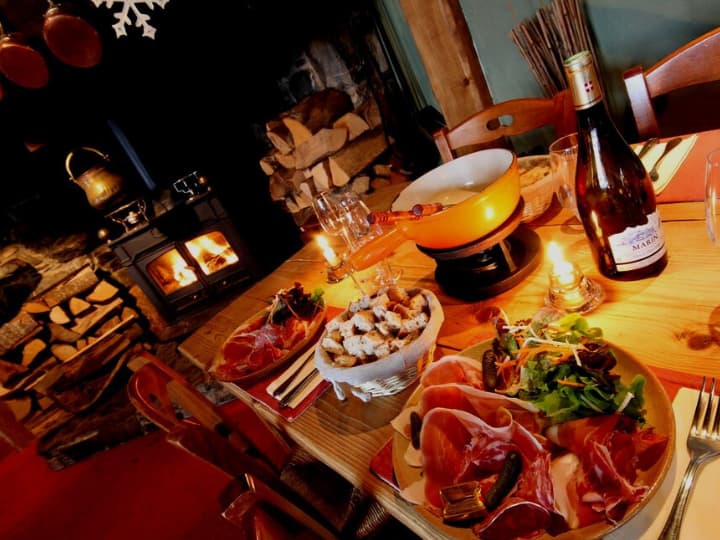 The Bec Jaune
The Bec Jaune is the ideal spot for any beer fanatic. The bar-restaurant is also a brewery, with many fantastic locally-brewed lagers, ales, and stouts available – just ask the bartender for their recommendation.
Alongside your specially selected craft beer, you have a menu that will please everyone in the group. The cuisine ranges from your typical hearty burgers, to poke bowls and even typical French cuisine, but with a twist. Either have some nibbles, a small plate, or a main and relax in the cosy ambience which, The Bec Jaune oozes.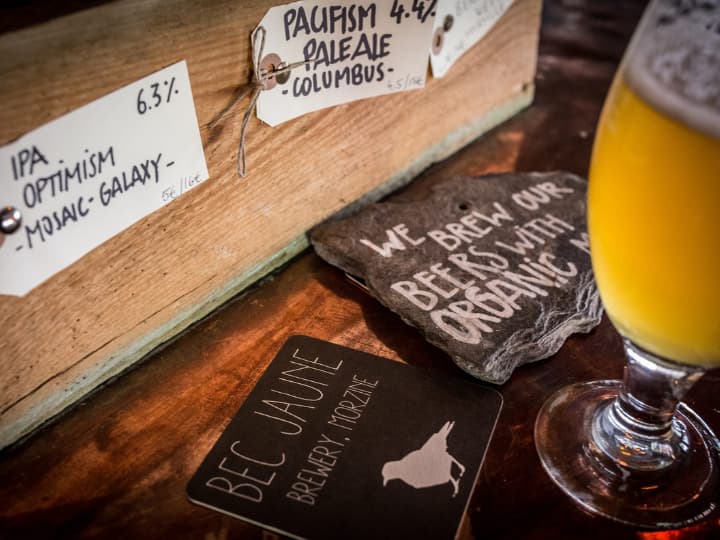 Hideout
Hideout Restaurant is a contemporary Asian-fusion-styled restaurant, slightly up the hill away from town. It is still only a short walk from the bustling Rue du Bourg but has its completely own vibe. It is the perfect choice for those looking for something different from the typical hearty Alpine dishes. Hideout is a firm favourite with vegetarians and vegans, with many dishes being suitable to eat and packed with flavour. Head to Hideout for your cocktail fix too, with several delicious cocktails freshly made in front of you at the bar.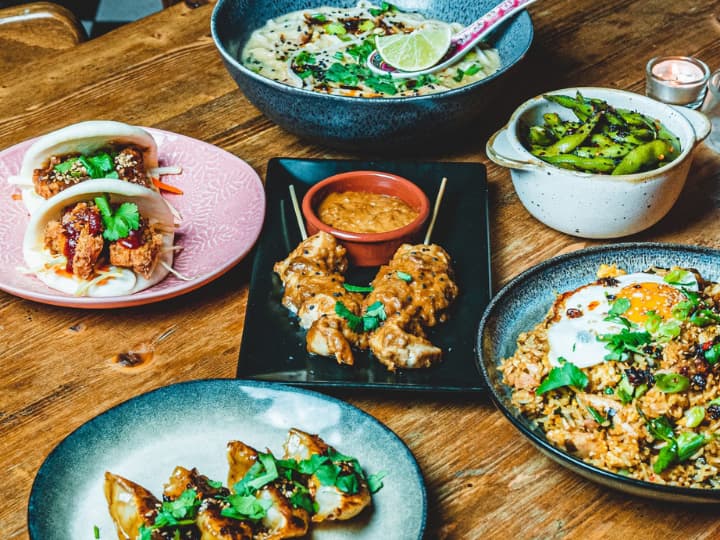 L'Étale
Just steps away from Pleney slopes you will find L'Étale, a typically French Alpine restaurant serving Sayoard regional flavours. The gourmet restaurant first opened in 1977 and is returned to year on year by British visitors. It is a firm favourite with locals too, being open every day, especially in inter-season, which is rare! L'Étale welcomes customers all day long, with a non-stop service from 11am until midnight. The restaurant is always busy with a buzzy atmosphere and a great spot for those in larger groups. We advise booking ahead to avoid any disappointment!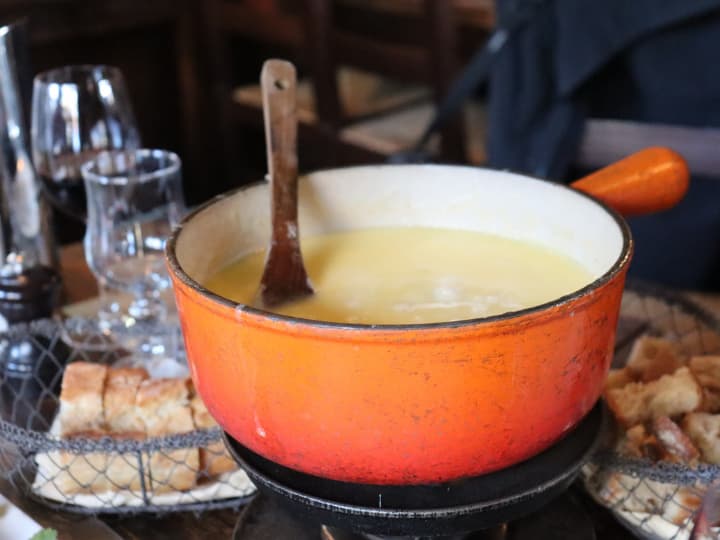 Beanies
Beanies is a great option for those who are looking for a more informal dining setting. The restaurant is known around the town by locals and visitors to be the best spot for your pizza fix. We recommend the tartiflette pizza – Reblechon and lardons, what's not to like? Plus, as the evening gets later, treat yourself to a well-deserved cocktail, they are delicious!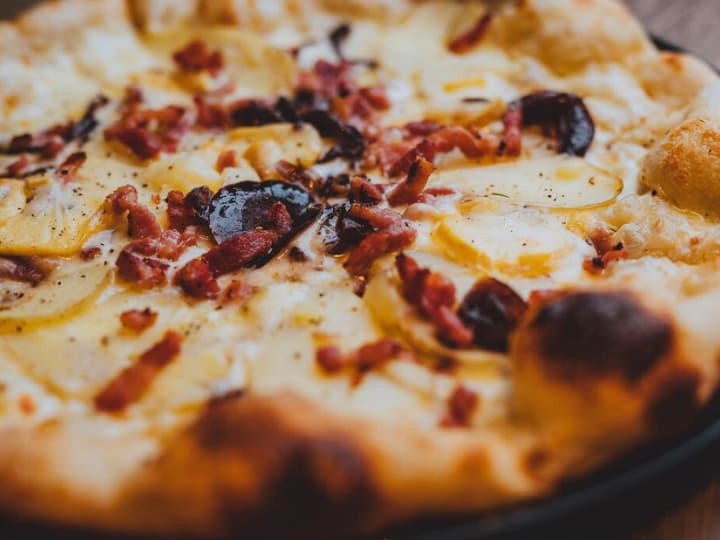 Ô Chalet
Now if you are looking for a top-class burger, Ô Chalet is the place for you. With more than 15 options, there is something for everyone. From your standard cheeseburger to a more unconventional goats cheese burger and even a Le Reblechon option (being in the Savoie, it's a no-brainer!). For those looking for a brunch option, Ô Chalet also offers bagels (with gluten-free options), paninis, salads, sides, and crêpes. The eatery is open from 10am until 9:30pm, with a non-stop service. It is an excellent choice for families with small children who are looking for an informal setting.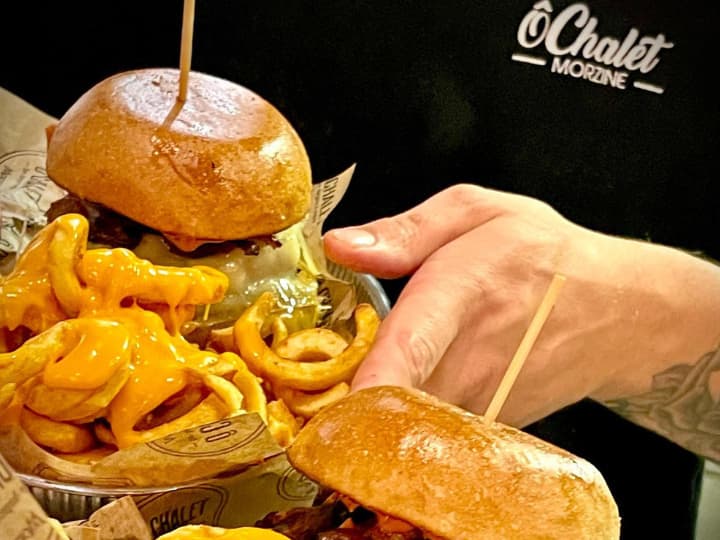 Papa Renard
Papa Renard is fast becoming a well-loved burger joint in Morzine. It is centrally located and well-priced. The menu is small, but with each option, you can taste the high-quality, local produce. The fondue burger is the star of the show, and it definitely satisfies those cheesy needs! For those who enjoy a beer or two, there are more than 35 different craft beers on offer. Some are from the Morzine brewer's Ibex, brewed just five minutes away.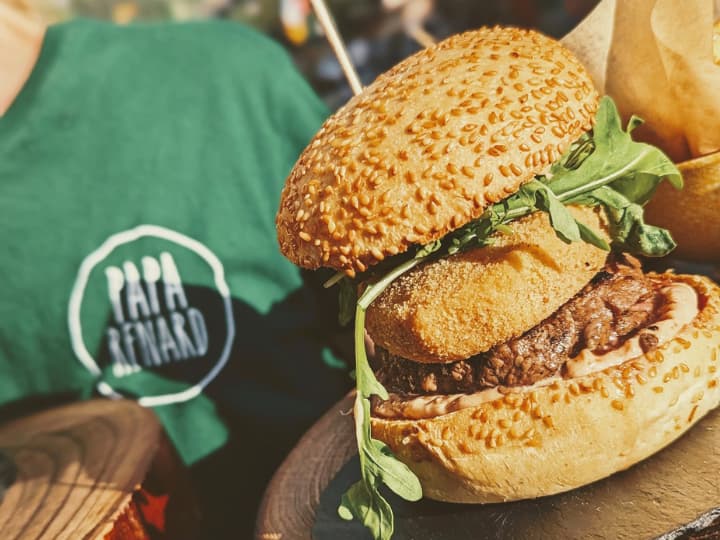 La Rotonde
La Rotonde is the sister restaurant to L'Étale, also centrally located. If excellent steak is what you're after, then head to this fantastic restaurant. The offering is vast, with top-quality cuts available, including Wagyu, Côte de Boeuf, and Charolais, each served with several sauce choices and sides. We can confirm, the steak tartare is to die for. If steak isn't your thing, there is a selection of Savoyard specialties, fish dishes, pasta, and salads – all equally as delicious.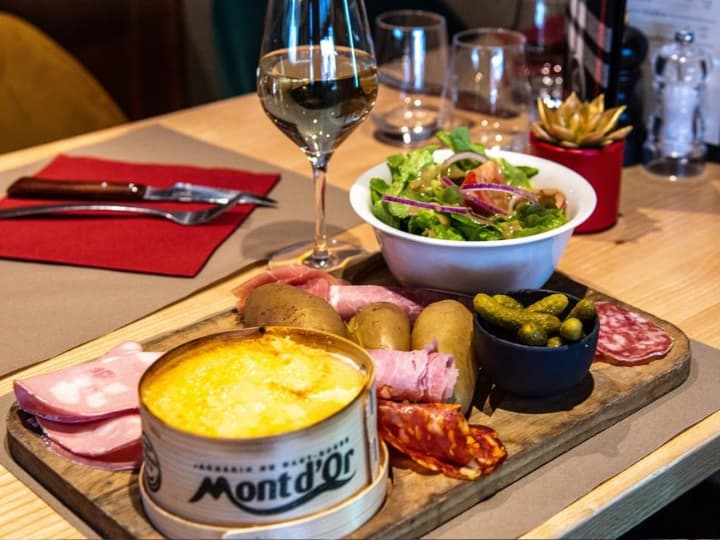 As you can tell, there are several excellent choices for dinner in Morzine. Whether you are after traditional French Alpine dishes, Savoyard specialities, hearty burgers, or even vegan pan-Asian dishes, there is something for everyone. To find out more about Morzine ski resort and its great restaurants call our experts today on 020 7471 7700.