French ski resorts have some of the best nightlife ski resorts in Europe. Whether you're looking for nightclubs or the best bars and restaurants, these ski resorts will give you unique nightlife experiences and great après ski. There's nothing like having the best party after skiing! Here are our top 10 best nightlife ski resorts in France.
Val d'Isère, France
In Val d'Isère you are spoilt for restaurants, bars, clubs and pubs for après ski. The dynamic duo of the Folie Douce and La Fruitiere is a good place to start. Throughout the day the bars have various DJs and dancers pumping music on the mountain. Be prepared to boogie. In the village, the Bar of the Ouillette is a great location at the end of the frozen lake of the same name. It's a lovely setting to soak in the sun and admire the beautiful view with a rosé or two.
If you're a foodie, you're in for a treat, the ski resort has over 90 restaurants, ranging from traditional Savoyarde cuisine to the Michelin starred L'atelie d'Edmond. The award-winning restaurant, L'atelie d'Edmond, serves a fusion of gourmet international cuisine and local dishes, all curated by top chef Benoit Vidal. A restaurant experience like no other!
Stay At:
Club Med Val d'Isère is a four star all inclusive hotel based at the foot of the slopes.
Val d'Isère ski holidays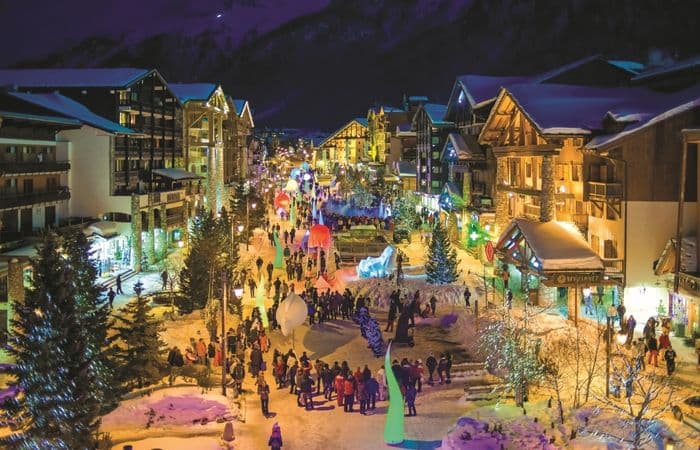 Les Deux Alpes, France
Despite it being family-friendly, Les Deux Alpes still has some exciting nightlife spots. The party usually starts at Le Pano bar after the lifts shut, here you'll find live DJs, table dancing and a great atmosphere all round. For a party a bit later in the night, head over to L'Avalanche Club which opens from 11:30 am through to 6 am the next morning.
On top of the bars and clubs, Les Deux Alpes has over 50 restaurants with a wide range of cuisine to choose from. If you want to do some fine dining whilst in the resort, look no further than the Michelin star-rated Chalet Mounier restaurant.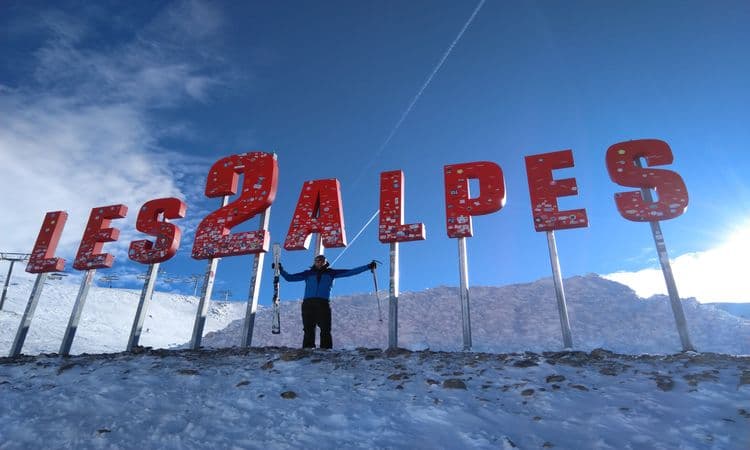 Alpe d'Huez, France
Alpe d'Huez has a thriving live music scene with a wide variety of bands to enjoy for après. The Underground in Veil Alpe has a friendly atmosphere with plenty of music to listen to each night. It also has a small touch of home with a London Underground theme. On the mountain, the popular mountain chain La Folie Douce is renowned for getting the party started. If you want to go clubbing well into the night L'igloo is the most popular place for your nightlife needs.
If you want to watch live sport your best bet is O'Sharkey's, which shows most of the football or rugby matches currently playing. Alpe d'Huez has your typical mountain food choices to choose from. Smithy's Tavern in particular is a resort favourite for its tasty pizzas and burgers.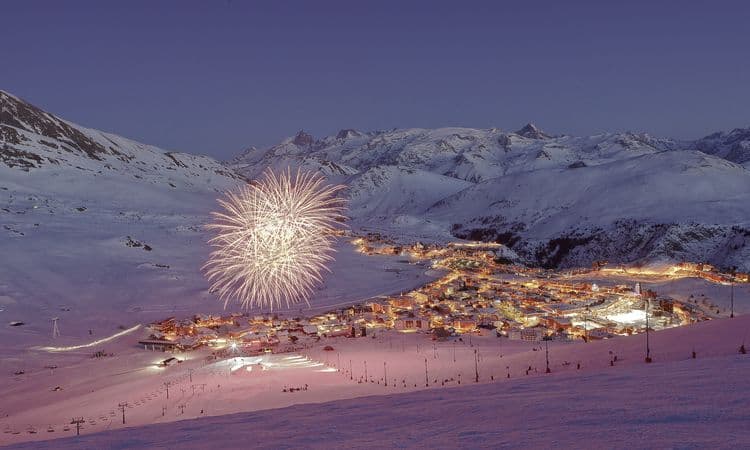 Tignes, France
Tignes, like its neighbour Val d'Isere, has an equally spectacular nightlife to enjoy. Loop Bar is a prime place to enjoy a drink on the mountain overlooking the slopes with an open rooftop terrace. For live DJ music and a happy hour either head over to Couloir Bar & restaurant or Cocorico after the lifts close. Two other nightlife gems in the ski resort are the Melting Pot and Le Blue Girl, where you can party into the early hours of the morning.
For a meal out in the evening, there are plenty of choices in Tignes ski resort. There are over 60 restaurants to choose from, which include pizzerias, grills and traditional French cuisine. If it's fine dining you're looking for Le Caveau has a great reputation and often has live classical music.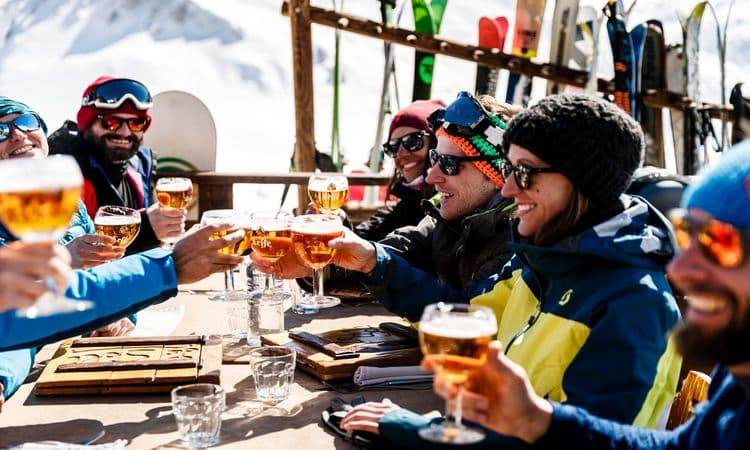 Val Thorens, France
Like many French ski resorts, La Folie Douce is the heartbeat of the mountain party in the resort. Val Thorens' chain claims to be the highest open-air club in Europe. You can take the party to dizzying heights, making it one of the best nightlife ski resorts in France.
For a smooth transition from the slope to the bar head over to Le Saloon Bar. There is a happy hour on drinks from 5-7 pm and it's also a great place to enjoy well into the night.
When you're feeling hungry Val Thorens has plenty of places to eat. Burger Bar and the Steak Club are great for an easy bite to eat. If you're looking for something a bit more special, book a table at Oxalys for a Michelin Star experience and a beautiful mountain view.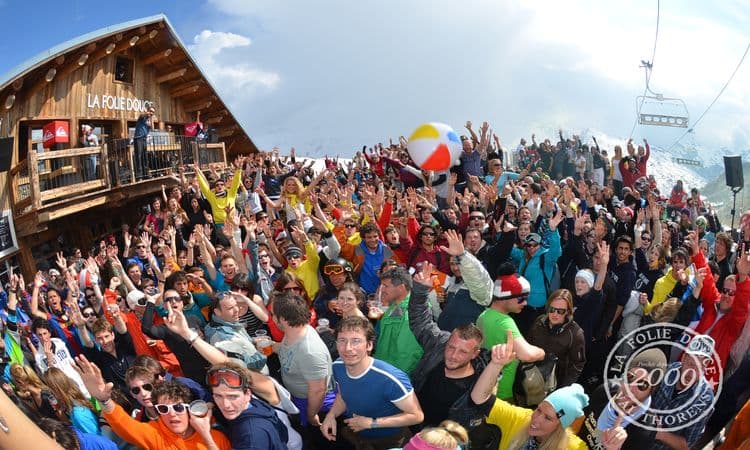 Courchevel, France
The après scene in Courchevel, particularly in 1850, has a classy character. Sample some of the best wine and Champagne in France at Le P'tit Drink or enjoy a relaxing cocktail by the fire at La Mangeoire. If you want something more lively Rocky's Bubble bar has live music down in 1650.
The dining experience in Courchevel is top class. Restaurants in the area share an impressive 12 Michelin Stars between them. To experience the best French fine dining reserve a table at Bistrot Le C in 1650, they serve traditional French cuisine with a sophisticated touch. The ski resort has over 70 restaurants to choose from so you are truly spoilt for choice.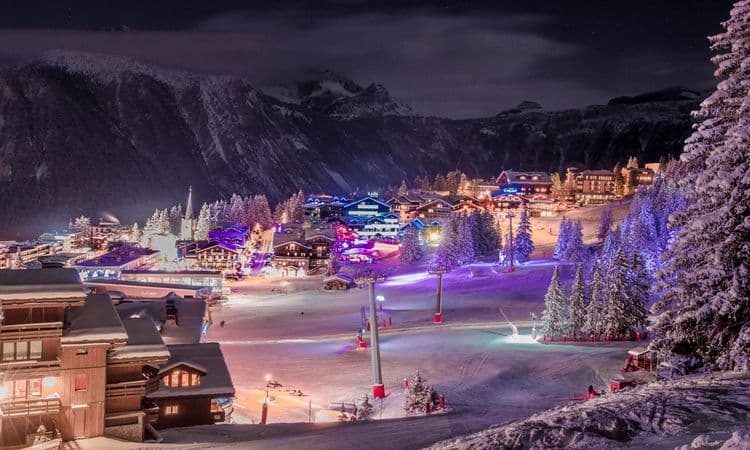 Méribel, France
Méribel prides itself in having some of the best party skiing. One of the most famous après bars in Europe is Le Rond Point for its excellent toffee vodka and a slide that goes down to the toilets. It's a must-go when you're visiting Méribel. A new addition to the resort in the last couple of years is La Folie Douce. Expect it to rain champagne whilst you dance the day away. For the late partygoers, Dick's T-bar is the place to enjoy yourself late into the early hours of the morning.
For a bite to eat, there's a good selection of restaurants. If you want some home comforts, Evolution cooks a delicious roast dinner. However, if you want to splash the cash and treat yourself to a beautiful dining experience L'Ekrin in hotel La Kalia is Meribel's only Michelin starred restaurant in town.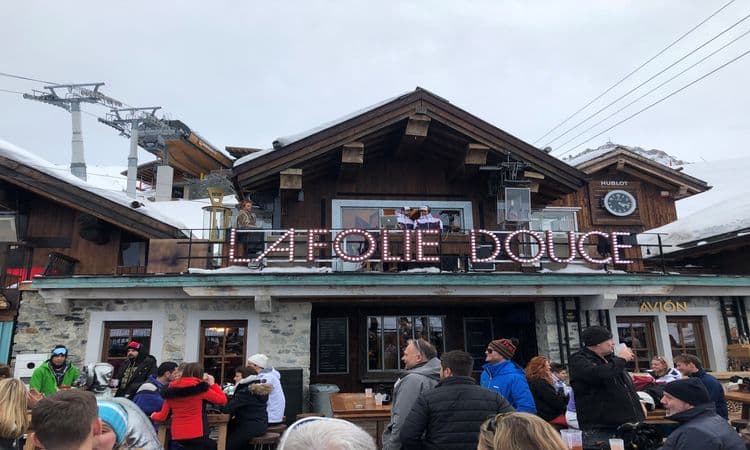 Chamonix, France
Chamonix not only has the most incredible off-piste terrain, but it also has some of the best nightlife and après spots too. Ski hard and party hard should be its motto! If you love live music and an atmosphere that blows the roof off, Chambre Neuf is the place to be.
After a day on the slopes, Clubhouse's dangerously refreshing cocktails are a great way to let your hair down. The Jekyll and Micro Brasserie are also fun nights to have in the resort too.
Whether it's tasty Italian dishes or traditional French cuisine, Chamonix has a lot to offer. If you want the full fine dining experience Chamonix has two Michelin star restaurants Auberge du Bois Prin and Albert 1er.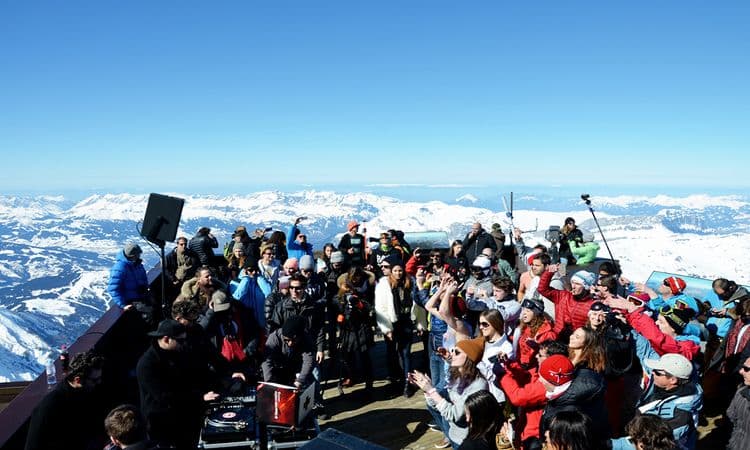 Avoriaz, France
Avoriaz has gradually built up a reputation for being one of the best nightlife ski resorts in France. Many festivals and events are now part of the resort's calendar and the opening of La Folie Douce in 2018 has made it a great place to go have a party.
If you want a traditional English club vibe in the Alps, Le Tavallion is a great place to head to. To enjoy a late-night boogie head to Shooters or Le Yak, they are firm favourites in the resort.
The no-car resort has a good cluster of restaurants to pick from. If pizza takes your fancy, Piz'Burg is your best shout or head over to Chez Flo for a variety of dishes to feast on. For those wanting something a bit more upmarket, La Reserve is a Michelin star fine-dining experience.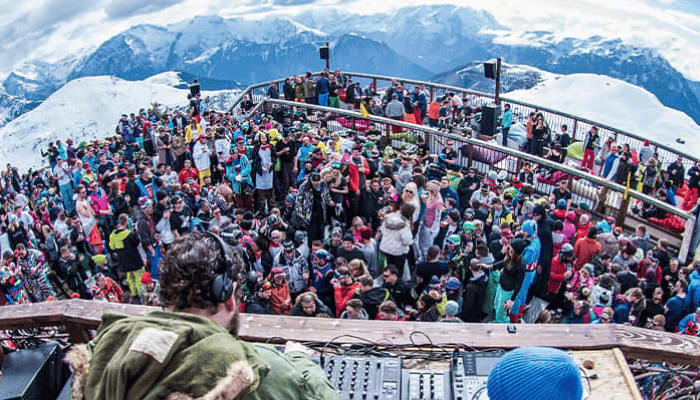 Morzine
Skiers often overlook Morzine's nightlife due to its family ski reputation, but there are some great bars and a friendly atmosphere to match.
For an end of day drink, Le Tremplin is usually where the party starts at the bottom of the slopes. Le Robinson is a cosy vintage bar for those who want a relaxed vibe. Other resort favourites also include Café Chaud, Cavern, The Dixie Bar, and Tibetan Café. Dixie Bar is the place to go for a long night out in the village.
Morzine also has over 90 restaurants within the village and slopeside for visitors to enjoy. For excellent fondue take a trip to La Grange, you won't be disappointed by the cheesy goodness. If it's a naughty bit of fast food you need look no further than Cuisine 22, which make great pizza and fish and chips to takeaway.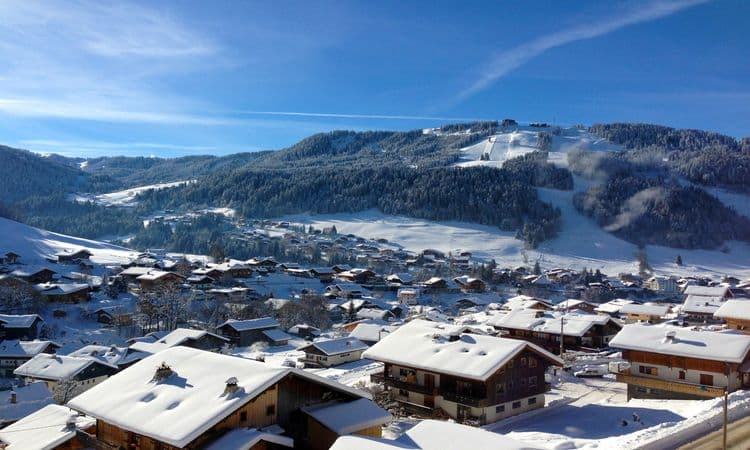 To find out more about the best nightlife ski resorts in France, call our experts on 0207 471 7700.