Morzine neighbours Les Gets and shares some of the best ski runs you will find in the Portes du Soleil ski region. Whether it's a winding cat track through the treeline pistes or a sharp exhilarating descent. There is something for every type of skier.
Morzine is one of the most popular ski resorts in France for British visitors. It is set in a fantastic location. It's not too far from nearby Geneva airport (just 90-minute transfer) and also one of the closest ski resorts you can drive to from Calais (around eight hours). Morzine is also a great choice for families and beginners. With plenty of nursery slopes and learning areas to progress. For families who have mixed abilities, there is also nearby Avoriaz which is suited for the more skilled skier, which is a short bus journey and gondola to get to.
Pléney
Pléney is the home run slope returning to the town of Morzine and also the gondola to ride to the main slopes of the area. Encompassing the gondola station there are plenty of breakfast cafes for those caffeine boosts before the day begins. Don't worry, many also serve beer later on in the day for that well-deserved après fix.
All buses within the Morzine/Les Gets/Avoriaz area serve Pléney so it is super easy to find. As you reach the destination of the Pléney gondola you will find a number of green, blue, red and black runs to choose from. The runs are wide and extremely scenic. There are plenty of steeper sections and off-piste areas for those who are more confident. The memorable home-run winds around the mountain giving a far-reaching view of the Avoriaz cliffs and down to the valley.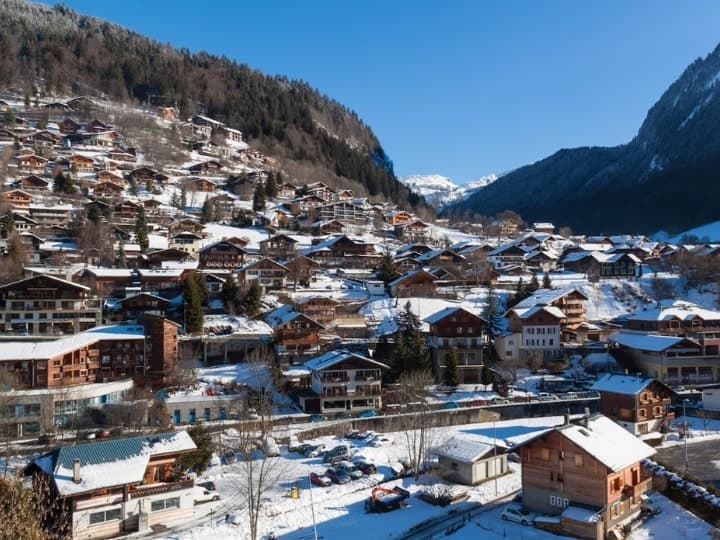 Nyon
If you want to find a quiet area of the mountain, head over to Nyon. Many skiers opt for the main Morzine mountain and traverse into nearby Les Gets so Nyon is a great place to quietly progress. The main slope is Aigle Rouge which runs from Pointe de Nyon down to the Nyon cable car. The piste is a solid red run, beginning steep, mellowing out before another challenging descent. For those who are progressing, there are plenty of opportunities to catch your breath.
As of winter 2023, Morzine Resort unveiled a unique viewpoint at Pointe de Nyon. Catch a glimpse of the impressive Mont Blanc and Lake Geneva across the far-reaching valleys before you take on the Aigle Rouge.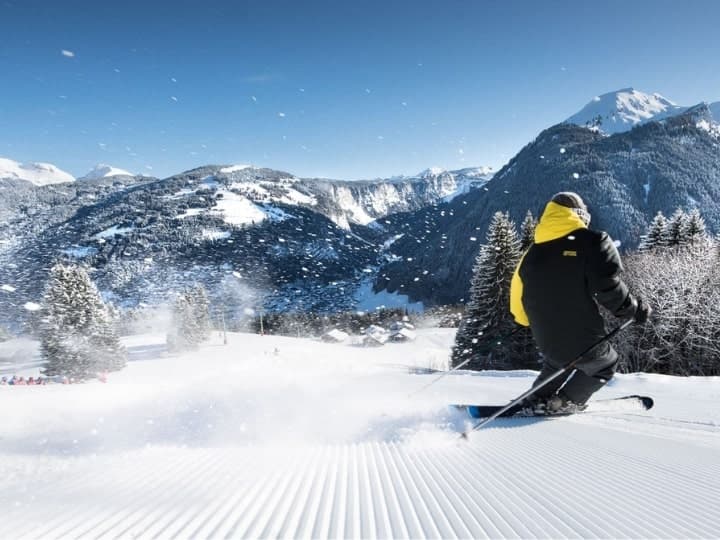 Chamossiere & Charniaz
Chamossiere has been a favourite amongst the off-piste thrill-seekers for years. Bolstered by the introduction of a new high-speed chairlift it is a run frequently visited by those advanced skiers. Seen as one of the best Morzine ski runs, Chamossiere is one of the steepest and most challenging in the area. Charniaz is also a ski slope that should be avoided by beginners, and loved by the advanced. Both runs can be reached by Le Ranfoilly chairlift, which is named after the peak.
If you follow either one of these pistes down, they form a wide open blue run with exceptional views of Mont Chéry Mountain across the valley. Treat yourself to a well-deserved Baileys hot chocolate on the way down at one of the fantastic refuges.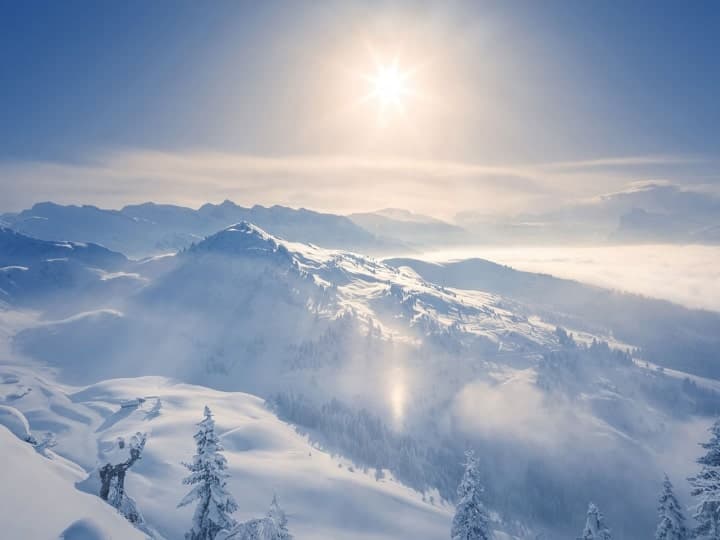 Mont Chéry
Mont Chéry is a ski area kept a secret by the locals and seasonnaires. The reason why is that the mountain has some of the best Morzine ski runs you will find. Mont Chéry is awkwardly reached by skiing over to Les Gets and catching an in-resort car-trains. (The type that drives around the ski resort and looks like a train). Once you arrive at the gondola station, take the journey up to the main mountain. Here you will find only five ski lifts, either a two-man chair or an old-school T bar.
The runs are limited too, with one blue, four red, and four black runs, it's not the area to bring beginners. However, those who venture to Mont Chéry are generally met with the best powder across Morzine and Les Gets. Most runs will be untouched and lift queues will be non-existent. A skier's dream!
Once you have popped over the backside of the mountain via Planeys black run, stop off at the small hut and enjoy a peaceful rest in one of the most secluded ski runs in the Portes du Soleil.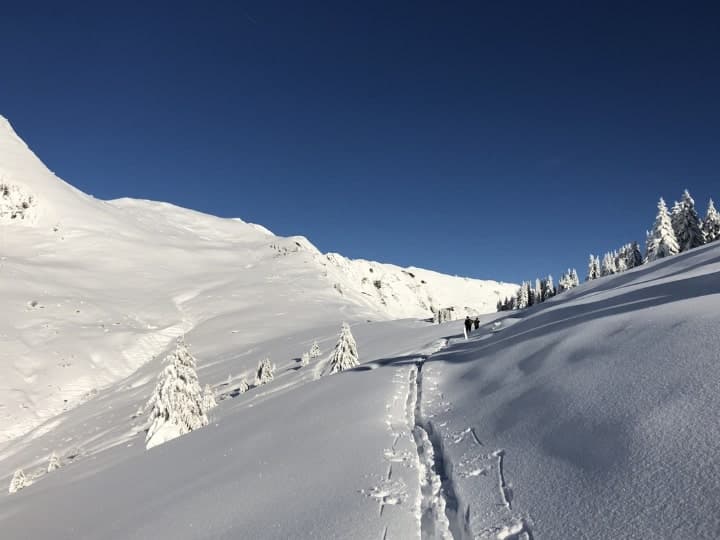 If you want to know more about Morzine call our ski experts today on 020 7471 7700.