Picking the right resort for certain parts of the season can be key to making your ski holiday a fantastic experience. Whether it's the number of people in a resort or the likely weather patterns, there are different elements to consider. Our ski experts have created a guide for the best time to go skiing in France. We explore where to go skiing in France in December, January, February, March and April.
Skiing in France in December
The festive period is always a delightful experience in the French Alps. You can experience the traditional alpine architecture partnered with Christmas decorations which make the ski resort a winter wonderland. Enjoy mulled wine at Christmas or impressive fireworks displays on New Year. The bars and restaurants are open too for meals and festive celebrations. This is why skiing in France in December is fantastic.
If you'd like an intimate festive time away then Megève is a great option. The ski area is big with 445km of slopes to explore but the town has a traditional alpine charm. It's less of a party atmosphere and more of a relaxing environment. For a full party atmosphere, Val d'Isère and Tignes are great options, with many bars and an impressive firework display.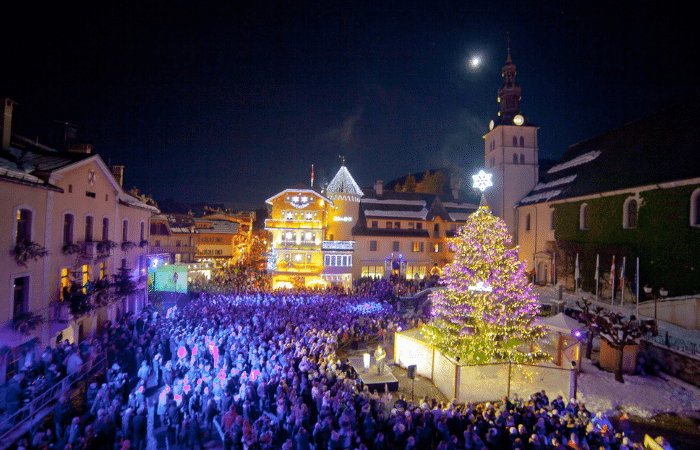 Skiing in France in January
Start the new year in style by skiing in France in January. After all the festive events, ski resorts tend to be quieter and the slopes are less busy. The temperatures tend to be colder so you'll have to wrap up warm. By now ski resorts will be in full flow and all the slopes will be available to access. Quiet slopes and great snow are a great combination.
High-altitude ski resorts such as Val Thorens and Alpe d'Huez are ideal at this time of year. They've been open for more than a month by this time and the snow conditions are fantastic. Big ski areas but during a quiet period it can feel like a winter playground to yourself at times.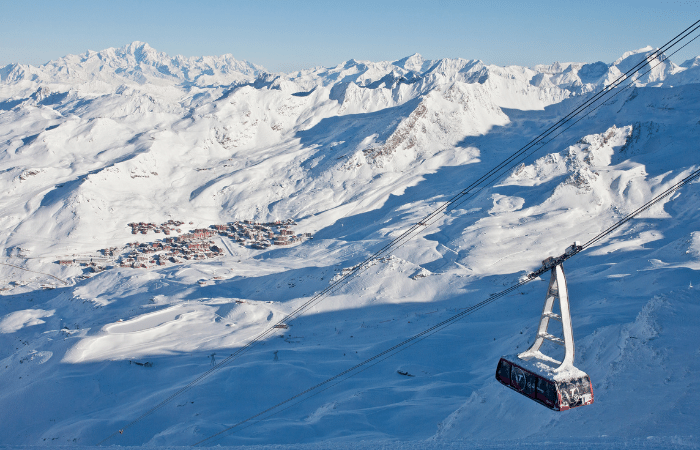 Skiing in France in February
Skiing in France in February is a peak time for ski resorts, but it is ideal for families. Half-term skiers flock to ski resorts from around the world. Yes, it's busy but the atmosphere in the ski resorts is fantastic. The weather is great at this time of year too. Temperatures still tend to be cold, which helps with firm pistes or snow cannon preparations.
The Portes du Soleil area is fantastic during half term because there's something for everyone. There's a great range of ski schools across Morzine, Avoriaz and Le Gets to book with. If you buy a full ski area lift pass you can ski 600km of slopes.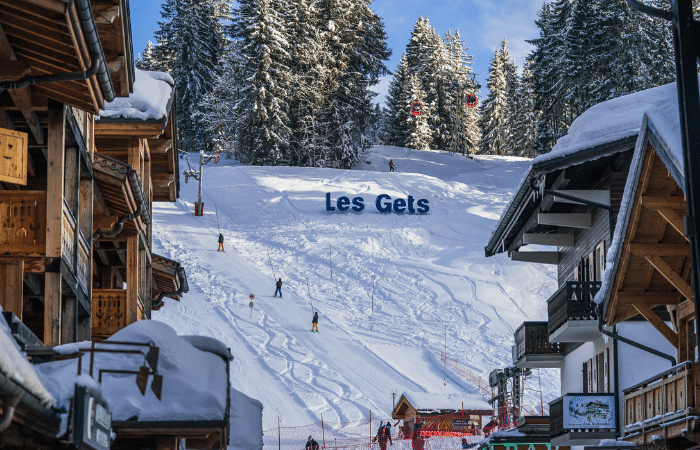 Skiing in France in March
Longer days and sunshine are on the menu in March. For the most part, it's quieter than February but depending on when Easter falls it can be busy. This is when snow depths typically hit their peak before it starts to melt. Pack high-factor sun cream and enjoy the alpine sun. Whether you're on the slopes or relaxing on a terrace this time of year has excellent weather. It's a truly enjoyable experience skiing in France in March.
Just for the glorious views of Mont Blanc at this time of year, Chamonix is a fantastic choice for March. There is 150km of slopes to enjoy with a full lift pass and brilliant off-piste opportunities to discover with a mountain guide.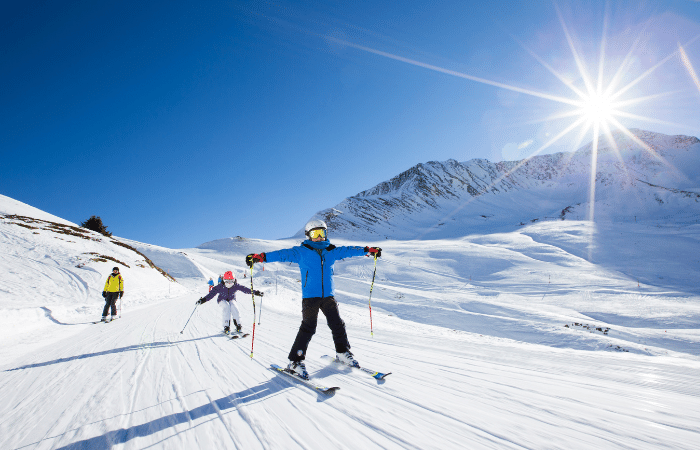 Skiing in France in April
Ski resorts wind down at this time of year but there's still fantastic to be had. The snow will soften quickly on lower altitude runs but if you aim high the skiing is still brilliant. If you want one last trip away before summer hits, then skiing in France in April is a great experience. There are usually lively end-of-season parties too that locals and tourists enjoy in most ski resorts.
When picking a ski resort aim high. Val d'Isère, Tignes and Val Thorens all have slopes above 3,000m and have enough runs to find sweet spots of snow. The accommodation choices are fantastic in all three resorts too so you can get near the slopes easily to maximise your time on the mountain.
To find out more about the best time to go skiing in France, please call our ski experts on 020 3944 7213.