Whether you want vast ski terrain or amazing experiences off the slopes, there's something for everyone with Colorado skiing. It is home to some of the most popular ski resorts in North America but also has some hidden gems too. Our ski experts have created a guide about the best ski resorts in Colorado.
Aspen Snowmass
Aspen Snowmass delivers on and off the slopes. It has an impressive 461km of slopes you can explore, with plenty of pistes suitable for any level of skier. This makes it one of the largest Colorado ski resorts. It is regularly the home of the Winter X Games, which is the top freestyle snowsports competition, but it also has a brilliant slope for beginner skiers.
Off the slopes, the restaurant scene is very fast-moving with lots of different cuisines available. Top chefs from New York and LA regularly head over to Aspen. As for the nightlife, there are plenty of bars and clubs available in the area. Whether you want a relaxed intimate setting or a lively bar, there's something for everyone. If you're looking for a designer shopping experience you can visit Ralph Lauren, Fendi, Gucci, Prada and Louis Vuitton. There are also 50 galleries in the area too.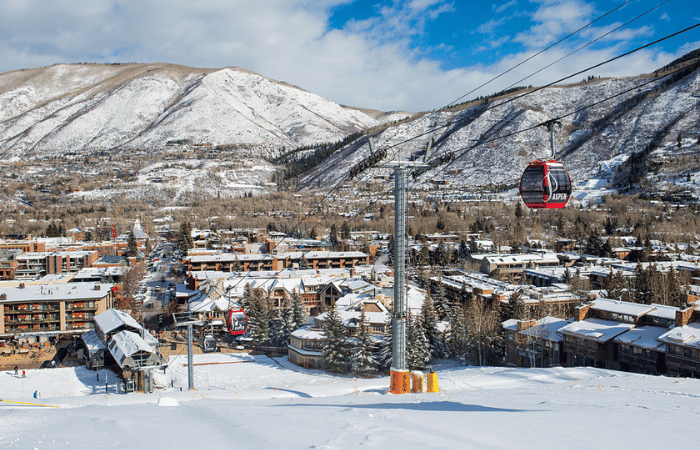 Beaver Creek
Beaver Creek is certainly one of the best ski resorts in Colorado. It has all the luxury aspects of Vail but is a bit more remote and exclusive. The ski area has 54km of slopes which has runs suitable for any level of skier. Whether you want wide cruisy blues or challenging mogul fields there's something for everyone in Beaver Creek. A lot of the terrain is surrounded by trees which means visibility is good even on a snow day.
The town itself takes pride in its luxury style and service. Expect Heated pavements, escalators to the slopes and beautiful accommodations. If you're a family wanting a luxury experience this is an ideal destination because of the relaxed atmosphere. The town centre has an ice rink during the winter and is surrounded by many designer shops.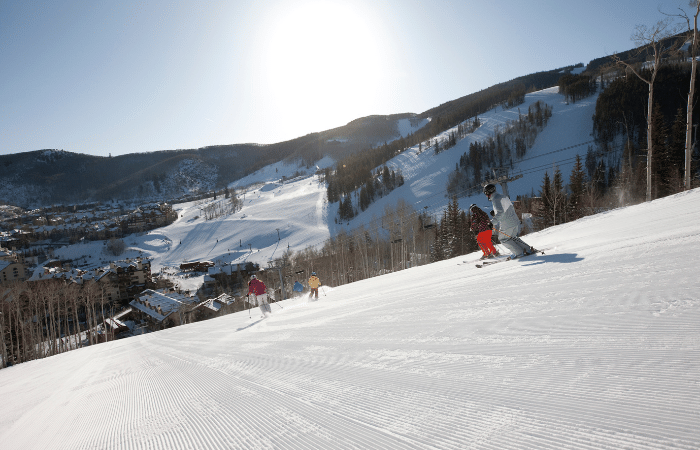 Breckenridge
Breckenridge has the highest Colorado skiing, in fact, the highest in North America. Its impressive altitude means that conditions are very reliable. The ski area has 139km of slopes you can explore, with over 40% of those above the treeline. This means you can admire spectacular panoramic views from a lot of the pistes. Whether you're a beginner or an advanced skier, there are runs suitable for any skier.
Considered the frontier town of the Rockies, Breckenridge is popular with skiers heading from Denver. There are an impressive 140 bars and restaurants to choose from, all with different atmospheres and cuisine. From fine dining to your classic American burger joints, you can find something for any taste palette.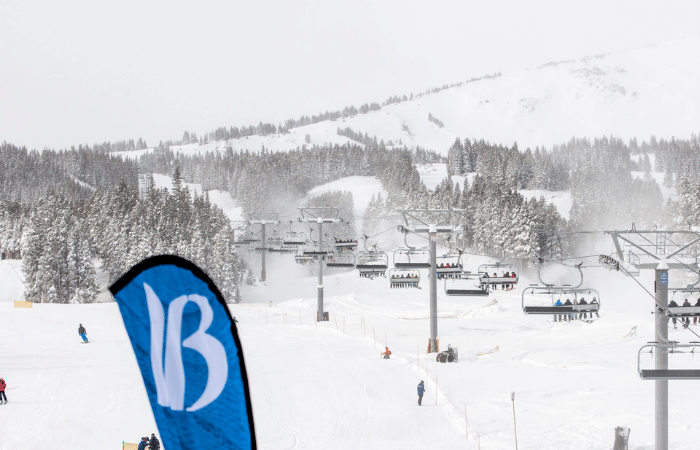 Steamboat
Steamboat is the powder haven of Colorado ski resorts but is also ideal for beginners and families. It has 119km of slopes in the area, which has something for all levels of skier. The ski area has six main peaks with varied terrain like groomed cruisers, big bumps, challenging steeps, open meadows and legendary tree runs. Skiers across the world visit for champagne powder skiing too.
The town itself has an authentic mountain town vibe with a modern twist. There are over 100 pubs and restaurants to visit in the area. If you're a foodie you're spoilt for choice on and off the mountain. It's not only skiing that's the draw here, you can also go horseback riding, snowmobiling, visit the hot springs, sleigh ride dinners and much more.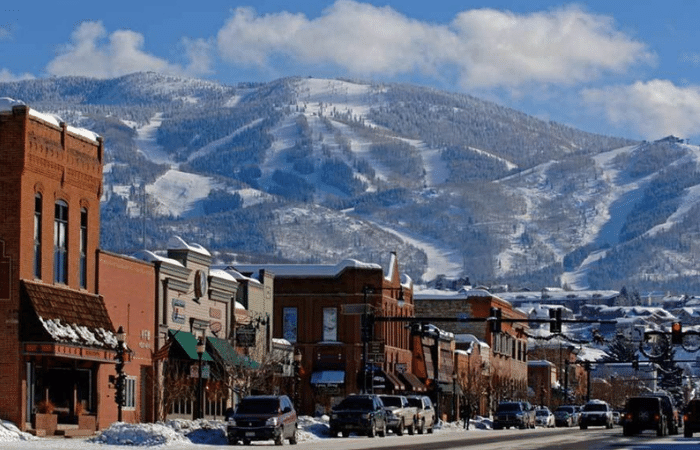 Vail
Vail is one of the most famous ski resorts in the world, which is why it's one of the best ski resorts in Colorado. It takes the luxury ski experience to another level, with its superb skiing, excellent service and incredible accommodation options. You can ski an impressive 234km of slopes with an array of different level runs to choose from. Any sort of skier will be happy here.
There's always something happening in the town itself. You're spoilt for choice with the many thriving restaurants, spas, bars and cafes. No wonder so many famous faces visit the area not just for the skiing but the nightlife too. During the festive period, the decorations and ice rink in the middle of the town, make it a true winter wonderland.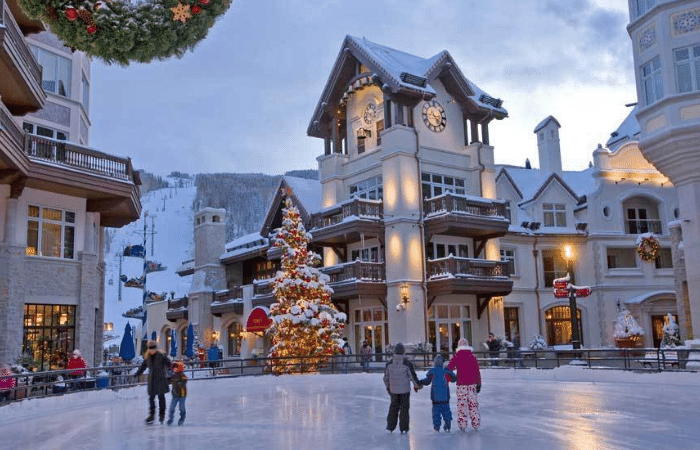 Winter Park
If you want fantastic snow-sure conditions with the added benefit of uncrowded slopes, then Winter Park is the Colorado ski resort for you. It has an average of 350-inch snowfall a year and a high altitude, which is the perfect recipe for reliable snow conditions. Whether you're a beginner or an advanced skier there's something for everyone. There is 143km of slopes to enjoy in the area.
Winter Park town itself is two miles away from the main slopes, so a short bus ride or private shuttle is needed to go skiing. During the day the town is peaceful but it gets busier during the evening when the bars and restaurants are in full flow. Winter Park village is further up the hill and is quieter compared to the town. It mainly consists of condos and hotels. One of the hidden gems of Colorado skiing.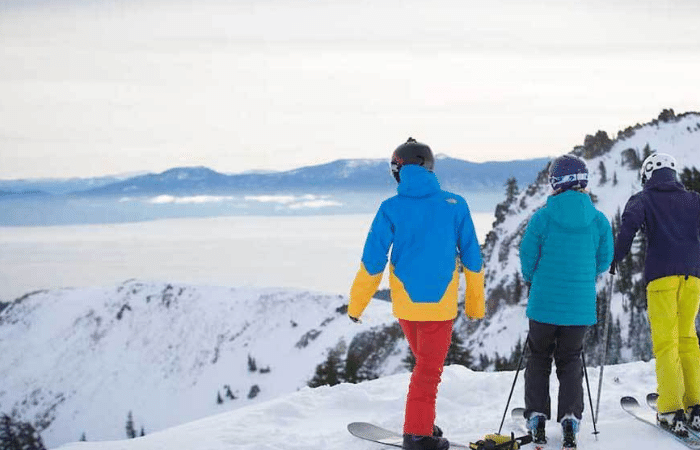 To find out more about Colorado skiing, please call our ski experts on 0207 471 7700.